Smack-dab in the center of Texas is an expansive landscape defined by rolling hillsides and connecting waterways. It's the Highland Lakes region of Burnet County. (That's BURN-it, like DURN-it. Learn it.)
The Highland Lakes are a chain of seven lakes formed when the Colorado River was dammed almost a century ago to manage floods and generate hydroelectric power. Since then, the region has teemed with verdant flora and native fauna, beckoning outdoor enthusiasts of every sort. In the spring and summer, the wildflowers explode with color.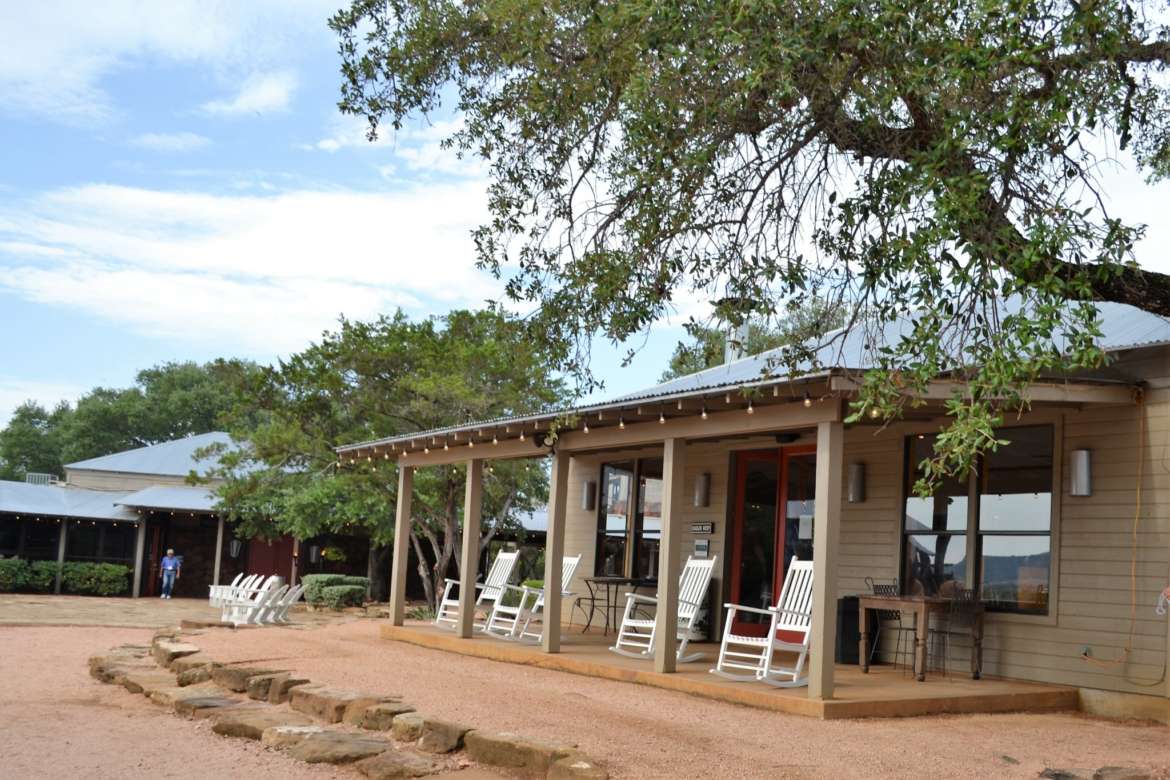 We anchored our stay at Canyon of the Eagles, a picturesque 940-acre resort and nature park perched above Lake Buchanan—the largest in the chain. The property—named for the American bald eagles who nest here each winter—has a strong environmental conscience, a rustic vibe, an army of rocking chairs. The livin' is easy and the hospitality is first-rate. You can even bring your favorite furry friend along, too. 
Sixty-one guest rooms are scattered through 16 low-slung cabins with views of the courtyard or the lake. The rooms are decorated in rough-hewn woods, vintage leathers, and exquisite bedding. If you prefer, the resort has 25 RV sites and 33 campsites.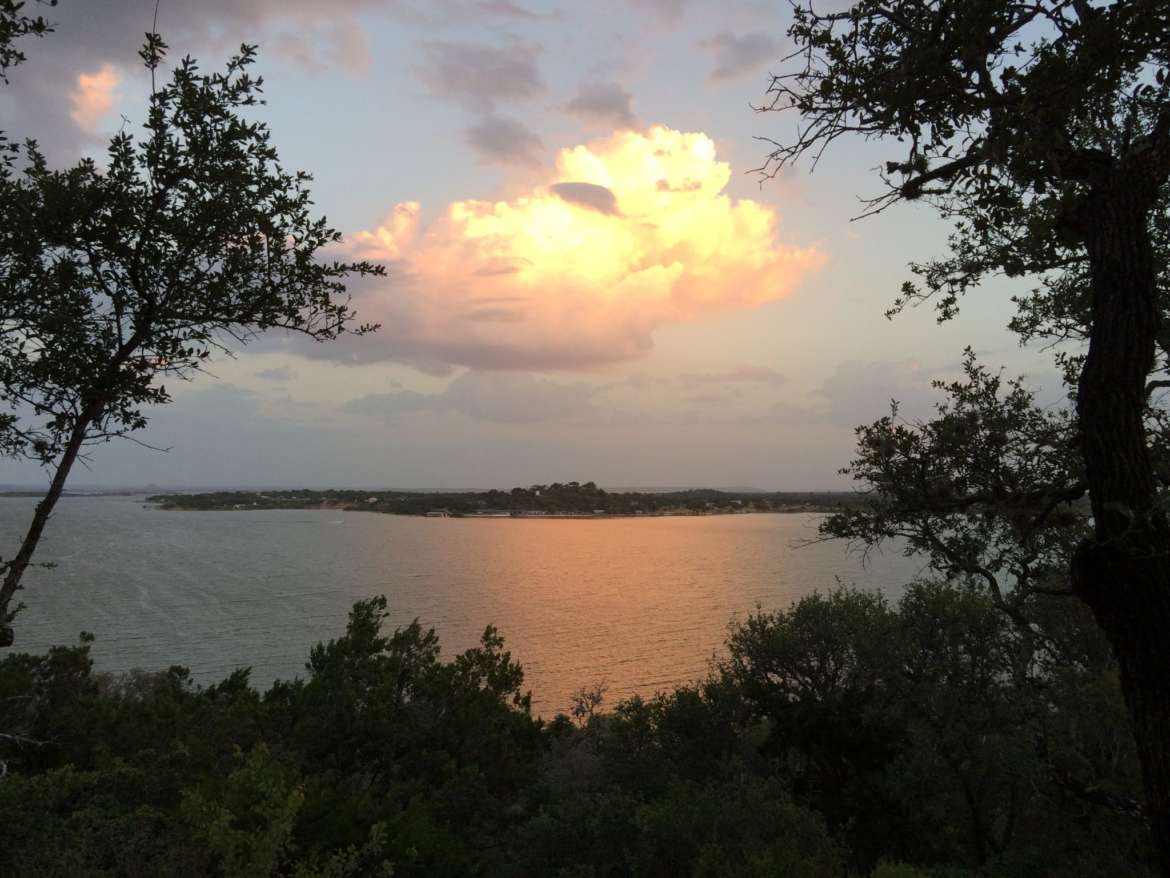 The award-winning Overlook restaurant dishes up both casual and sophisticated fare, focusing on traditional Texan cuisine expertly prepared with locally sourced ingredients. Just to let you know, the maple-glazed ham and dinner flatbreads are sumptuous. Floor-to-ceiling windows capture panoramic views of brilliant sunsets and the tree-studded terrain. The Eagle's Nest has a full-service bar and a seasonal menu plus a large-screen television and a wood-burning fireplace.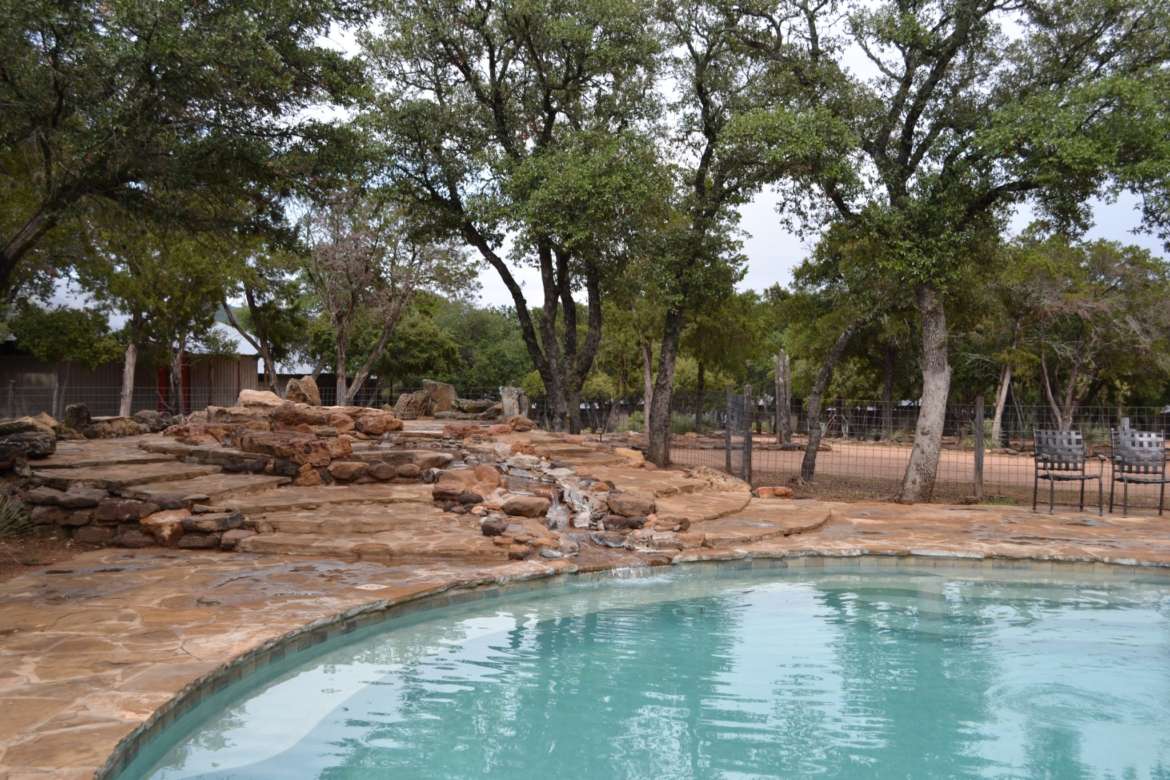 Your recreation can be as active or leisurely as you like. Roam the 14 miles of trails or lounge beside the swimming pool. The resort's scheduled activities will make you feel like you're at summer camp: guided hikes, fishing lessons, craft classes, bingo, an educational program with live reptiles, and so much more. And the best part is that most everything is free for overnight guests, excluding kayak rentals and pontoon cruises.
The fun continues after the sun goes down. Drop by the Eagle Eye Observatory for spectacular stargazing. The resort's resident astronomer is on hand with research-quality telescopes and a keen knowledge of the heavens. He'll point out planets and constellations, the International Space Station, and the Wicked Witch of the West. Family-friendly movies are shown nightly along with complimentary s'mores, and live music is performed on weekends.
You could easily spend your entire getaway at Canyon of the Eagles, but there is much more to see and do in Burnet County.  
Cruise Lake Buchanan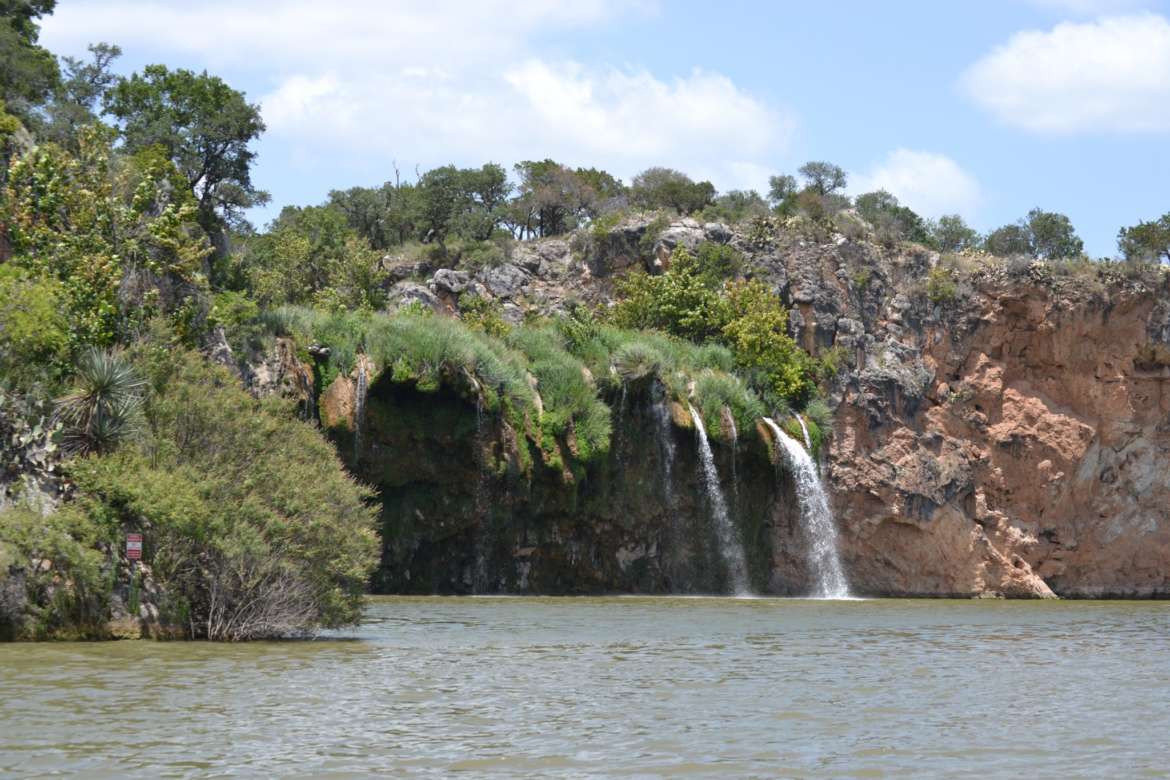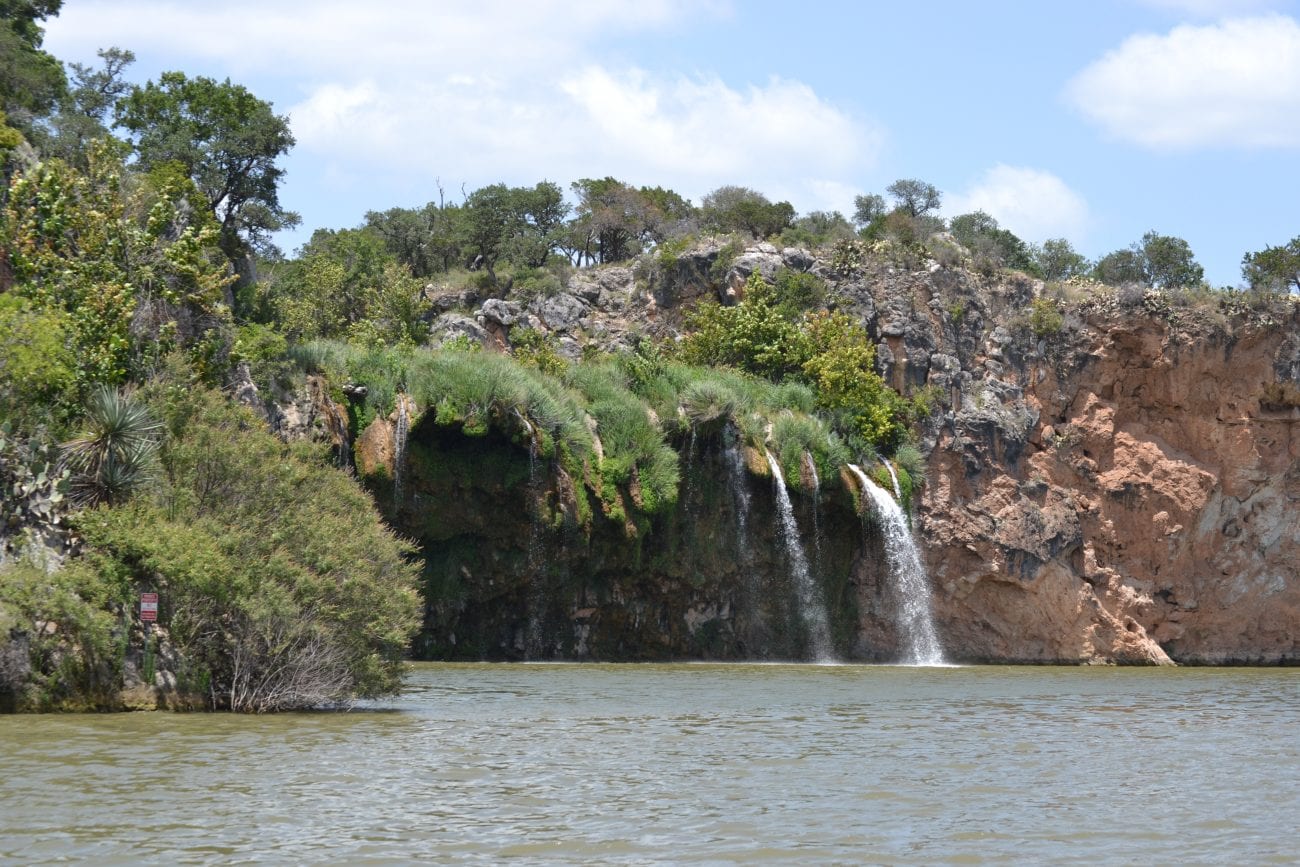 Hop aboard the Texas Eagle II for a cruise of Lake Buchanan and the Colorado River with Vanishing Texas Cruises. During a two-hour narrated tour, you'll view an abundance of migrating and regional birds, white travertine bluffs, towering waterfalls, and native Texas wildlife. You might even catch a glimpse of the wild cliff-dwelling Spanish goats.
Explore an Underground Cavern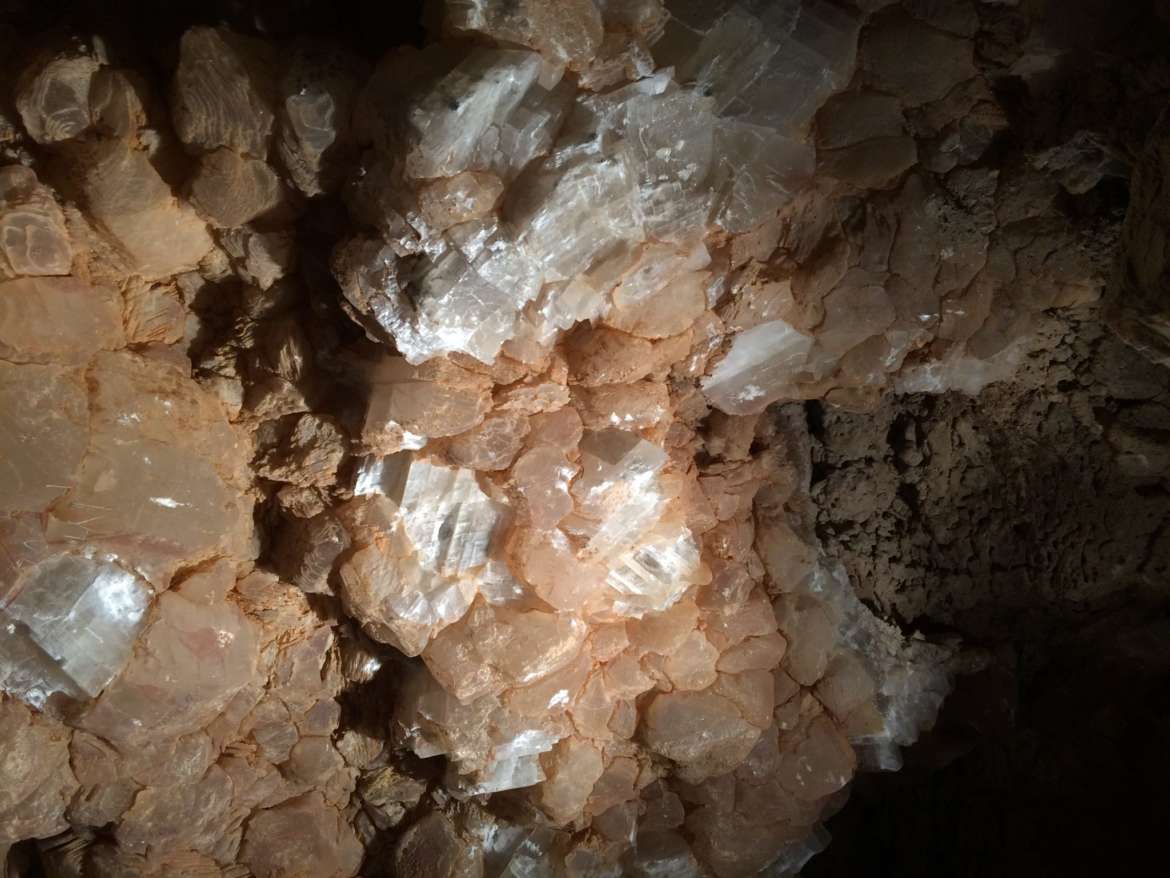 A side trip to Longhorn Cavern State Park is certainly worth your time. Developed in the 1930s by the Civilian Conservation Corps, the park's star attraction is its namesake: an elaborate underground passageway sculpted by the rushing waters of a long-ago river. Park guides lead visitors through chamber after chamber, past striated stone walls and immense rock formations, for more than a mile. Along the way, they point out the cavern's unique features and relate its colorful history.
Zip Through the Treetops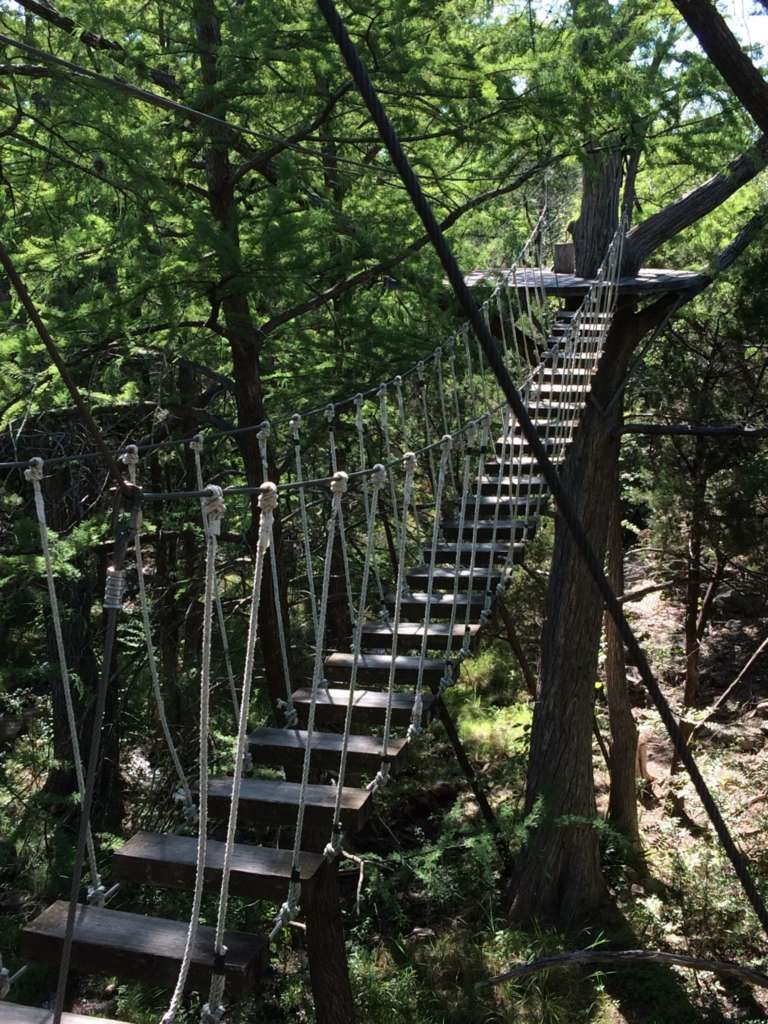 You'll fly through the canopy of ancient cypress trees when zip-lining with Cypress Valley Canopy Tours. The guided tour traverses five steel zip-lines, most of which launch and land from wooden platforms up to 40 feet high. The longest run is 350 feet. There are also two freaky board-and-rope sky-bridges to cross and a rappel off the last platform. Afterward, you can relax amid the picnic grounds or jump into the lake (via zip-line, of course) for a swim.
Grab Some Hearty Texan Fare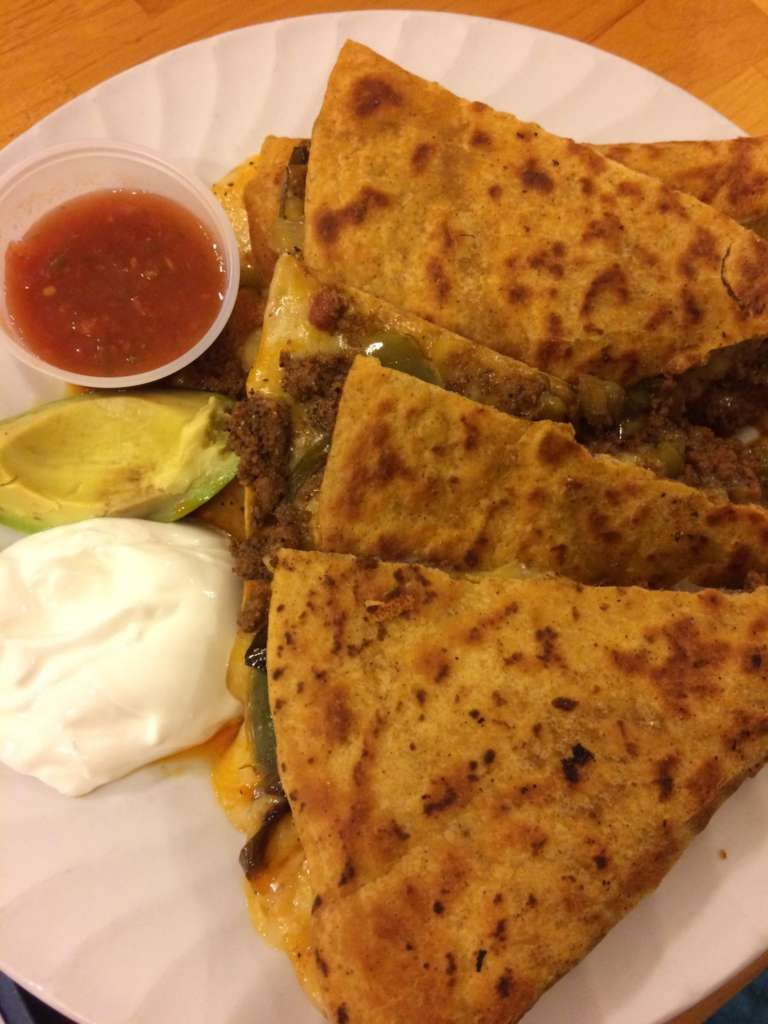 Quench your thirst with regional tastings and tours: Save the World Brewing Co. is a philanthropic brewery crafting artisanal Belgian-style ales. Fall Creek Vineyards produces handcrafted reds, rosés, and whites from Texas grapes.
Start planning your trip today!
Find what really matters in Chicago with the UrbanMatter app!
To download or see reviews from our users, head here.