Black people are hurting. That's a fact many have ignored or perpetuated over the course of human history. But not anymore. Together, we stand with the black community in declaring unapologetically that Black Lives Matter. We mourn for lost lives and fight for the right to breathe today on Blackout Tuesday. We encourage you to take today to donate to #BlackLivesMatter campaigns, spread awareness by holding conversations with family and friends, and call your representatives to demand real change.
Here are a few ways to help protestors and the black community right now.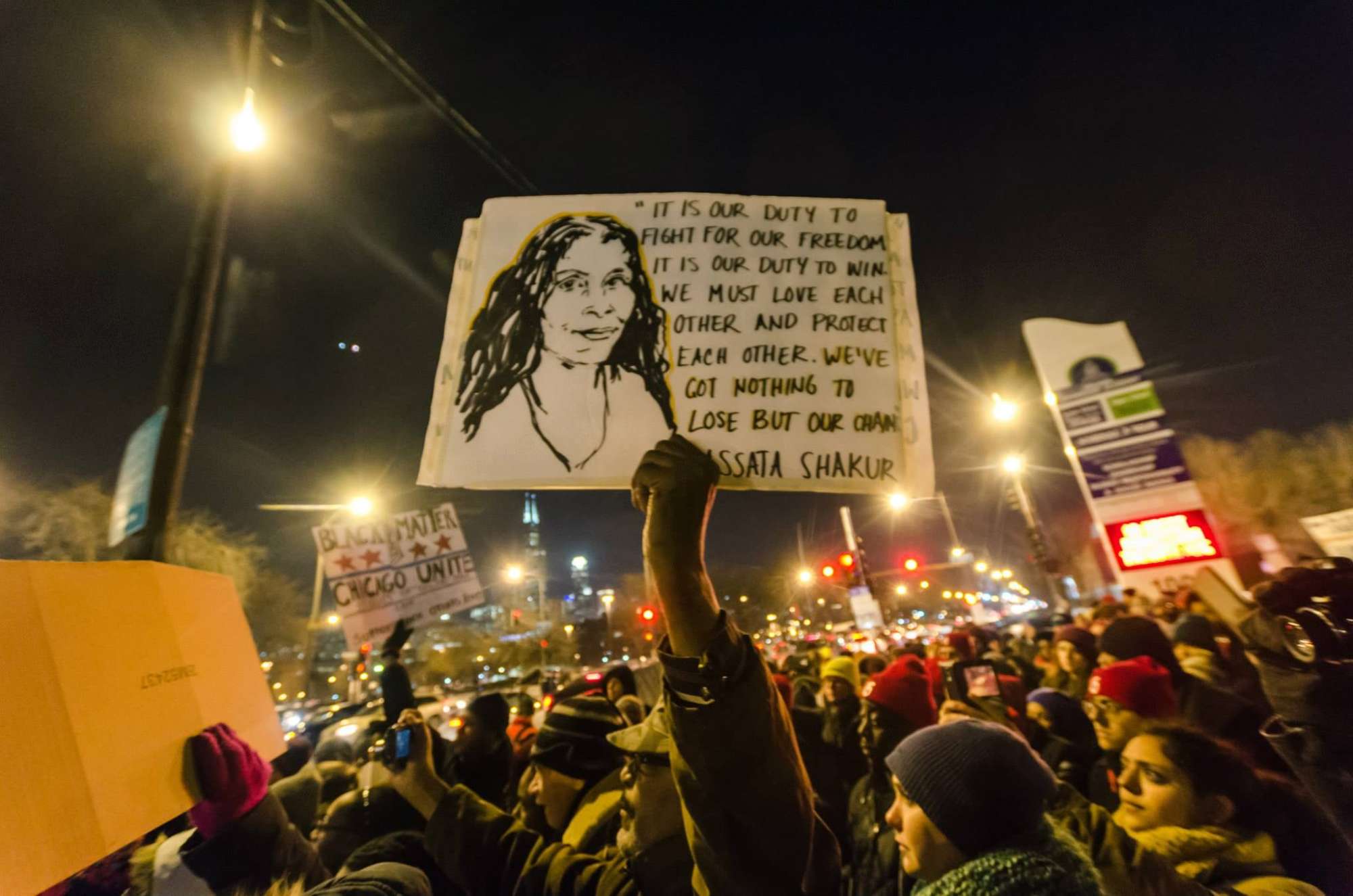 This black women-led group of abolitionists and organizers is active in Chicago's south side Black Lives Matter protests. Empowering women with political education, leadership development, and mentorship, Assata's Daughters is making a direct impact on the black community in Chicago.
For too long, black communities have gone unsupported by financial donations while the police force is the most dominantly funded organization in America. The Black Lives Matter campaign is currently running a petition to #DefundThePolice and pour money back into the communities and social programs that need it most. In Chicago, #NoCopAcademy refuses the need for police expansion, and instead, wants to focus on building more schools for kids, not cops.
The ACLU fights for civil rights, especially for the most marginalized community in America: our black and brown family. They are currently raising support for Congressional bill H.R. 40, which will reexamine how slavery and discrimination have damaged our system's very foundation and recommend reparations for relief and recovery going forward.
A Chicago organization that supports black people of all genders and aims to end the violence that black women, girls, femmes, and gender non-binary folk experience on a daily basis. Take the #SheSafeWeSafe pledge to promise to find community-based solutions instead of calling the police on black people.
ATTENTION!
We're having a #DayOfAction on Wednesday, June 3rd.
We demand #JusticeForGeorgeFloyd and all those killed by police.
We demand #CPACNow so communities can #StopPoliceCrimes.
We demand #MassReleaseNow for everyone in jails, prisons, & detention centers.
Location TBA. pic.twitter.com/53A9NmuKaH

— The Chicago Alliance (@CAARPRNow) June 2, 2020
Black and brown people are disproportionately incarcerated, and this organization is fighting for their freedom. Coinciding with the fight against COVID-19, CAARPR is running a campaign to decrease the number of prisoners held in the Cook County jail, and provide testing, treatment, and release during the pandemic.
We've been receiving lots of questions about what you should do if you're arrested. Please help us circulate this graphic, which contains the most up-to-date contact information about legal support for protests in Chicago. pic.twitter.com/5qqJ4iPcNl

— SOUL (@SOULInChicago) May 30, 2020
Southsiders Organized for Unity and Liberation fights for basic human rights: "decent, affordable housing, access to healthy nutritious food, a clean environment, public transportation, a full-employment economy, and living wages." Donate today to support the communities on Chicago's south side and demand justice for people of color.
This nonprofit media outlet was formed after DNAinfo disbanded in 2017, leaving a space that needed to be filled with the voices of Chicago. Sharing authentic stories covering the diverse neighborhoods of Chicago, Block Club Chicago needs your help to remain afloat.
This community organization pays bonds for people in Cook County who charged with crimes and cannot bail themselves out. When unable to afford the bond, people end up with stricter charges and longer sentences, which results in loss of job opportunities, custody of children, housing, and more. Chicago Community Bond Fund "restores the presumption of innocence before trial and enables recipients to remain free while fighting their cases."
This black-led and trans-led LGBTQ+ center on the south side of Chicago is fighting for the rights of queer people of color. Donating to this organization will go toward financing social programs and providing free resources to marginalized communities. They also have a food pantry to which you can directly donate physical supplies.
This is, by no means, an exhaustive list. There are plenty of other organizations helping support black and brown communities in Chicago, so please do your research and make a donation today. Those looking for further education should check out activist and writer Rachel Cargle and the podcast, Speaking of Racism.
At UrbanMatter, U Matter. And we think this matters.
Tell us what you think matters in your neighborhood and what we should write about next in the comments below!
Featured Image Credit: Max Bender on Unsplash
READ MORE LIKE THIS
DOWNLOAD THE URBANMATTER APP
FIND PARKING