There was a whole lot a shakin' going on as Heartbreak Hotel opened last week at the Broadway Playhouse at Water Tower Place on 175 E. Chestnut. The prequel to the popular Million Dollar Baby musical begins the saga of Elvis Presley from his birth in Tupelo, Mississippi, to his truck-driving days in Memphis to the skyrocketing of his stellar career that changed the face of rock n' roll forever.
In the beginning, Elvis and Sun recording studio-owner Sam Phillips created the rock-a-billy music that changed their lives. But it's "Colonel" Tom Parker who makes history and takes Elvis to the top, all in just 18 short months. But the show also highlights the destructive impact of racism and the rise of civil rights as depicted with horrific images on the stage screen.
This cultural musical is filled with hits from a cast of over-the-top performers who bring heated energy and excitement to every song. Hear "Blue Suede Shoes," "That's All Right," "Shake, Rattle and Roll," and, of course, "Heartbreak Hotel."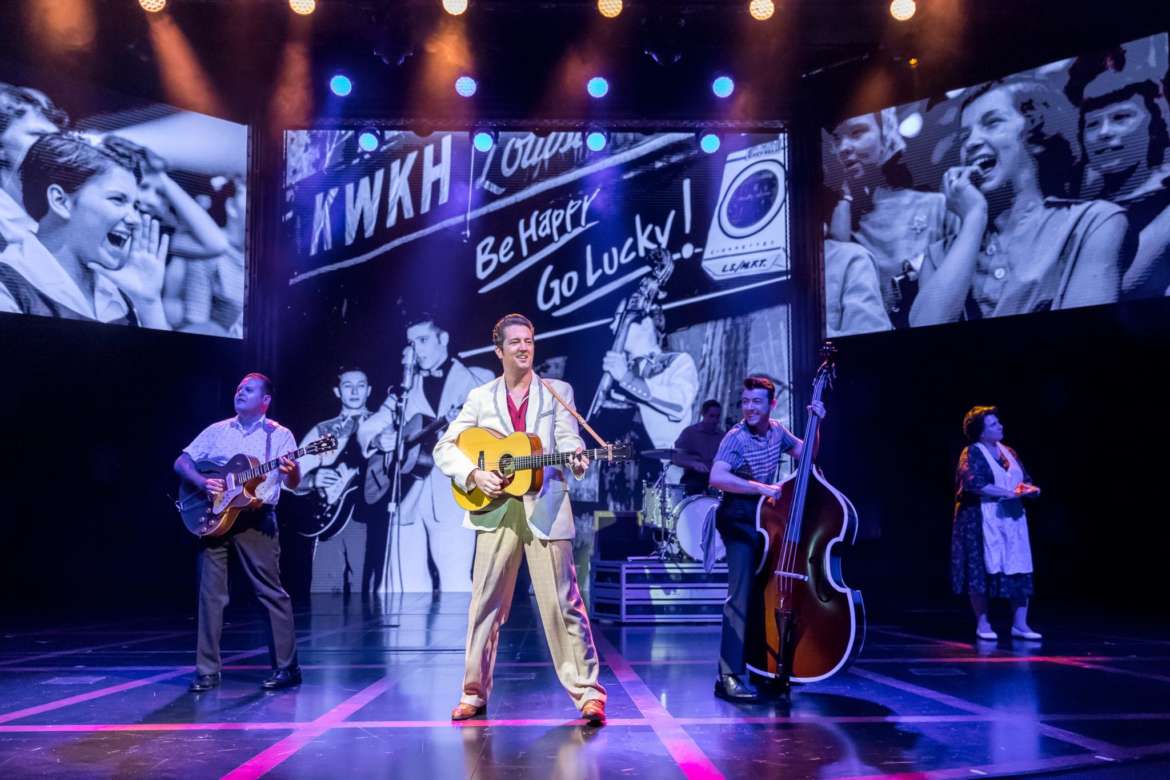 Chicago's King of Rock and Roll is played by Eddie Clendening, who originated the role of Elvis in the acclaimed production of Heartbreak Hotel at Maine's Ogunquit Playhouse. He's got the Elvis moves down pat, showcasing the shy, well-mannered young man who becomes an icon.
Jerry Kernion as Colonel Tom Parker is excellent as the money-hungry manager who champions Elvis to the top. He's loud, he's angry, and he's great. Erin Burniston as Elvis' girlfriend Dixie Locke sings like an angel. But it's talented performers like Geno Henderson and Zack Lentino who play musical giants that make the show sizzle. And the talented group of ladies whose powerhouse vocals steal the show includes Darcy Jo Wood, Katherine Lee Bourné, Takesha Meshé Kizart, Andrea Collier, and Alicia McCracken Morgan.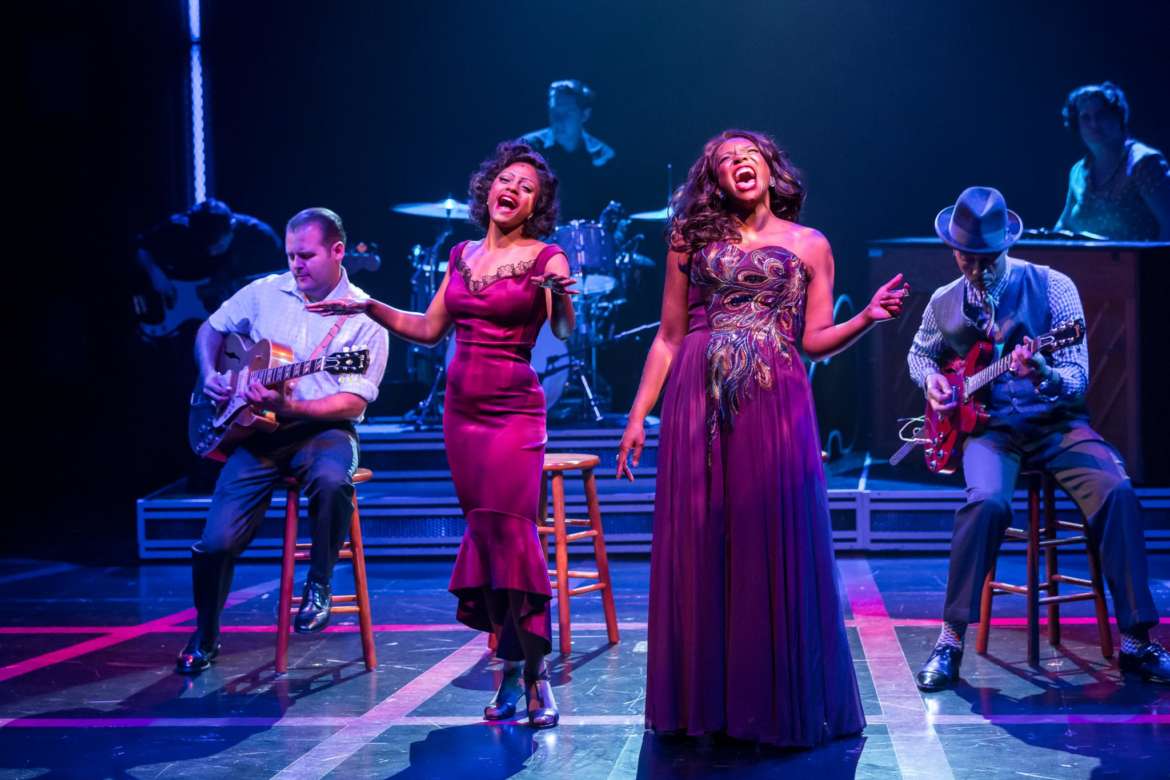 Heartbreak Hotel is written and directed by Floyd Mutrux of Million Dollar Quartet fame with Birgitte Bjorum (Choreography), Adam Koch (Scenic Design), Jason Lyons (Lighting Design), Drew Levy (Sound Design), and Tom Vendafreddo (Music Direction).
In the end, it's all about the music, and the encore performance is guaranteed to get you out of your seats! Heartbreak Hotel will run through September 30. Tickets range from $35- $75. For more information, visit www.BroadwayInChicago.com.
Featured Image Credit: Brett Beiner
Find what really matters in Chicago with the UrbanMatter app!
To download or see reviews from our users, head here.