Feeling brave this Halloween season? Hunt out some of New York's most terrifying ghosts, spirits and ghouls at these haunted spots from around the city.
But beware: we can't guarantee that you'll make it out alive, *cue menacing laugh*.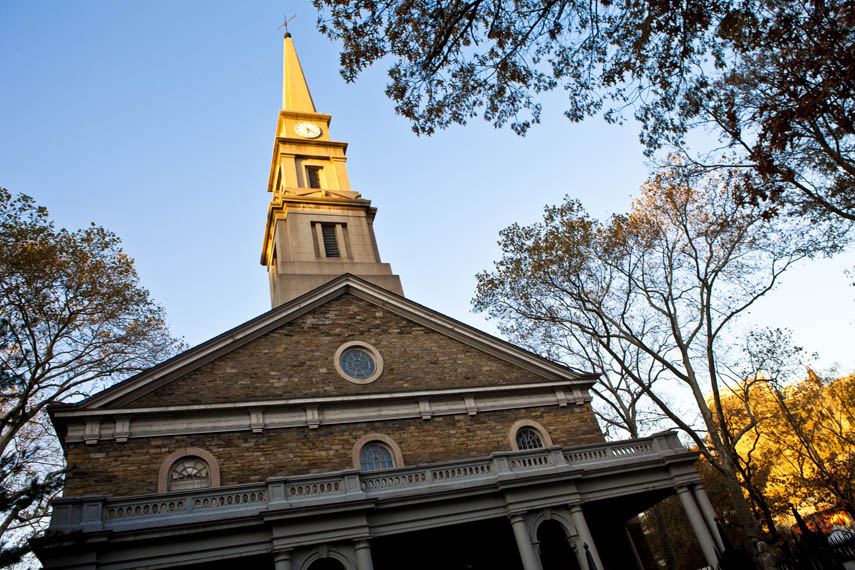 Originally built in 1660 as a family chapel for Petrus Stuyvesant, this building ended up in the hands of the Christian Church soon after his death in 1672. Since then, St. Mark's has gone on to become the longest tenured place of worship in New York and is the second oldest church building in the city. Unsurprisingly, this church, which is surrounded by burial grounds and has been standing for nearly 400 years, has spawned its fair share of ghost stories. There have been reports of female wraiths sitting in the church pews and listening intently to the sermons of the priests while other churchgoers claim to have seen the ghost of Petrus Stuyvesant roaming the grounds, likely pleased with how well his investment has held up.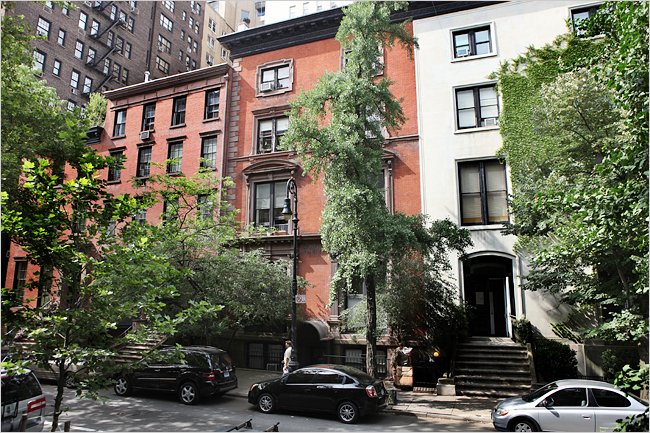 Far and away the least subtly named haunted space on this list, the House of Death, located on W 10th St. off 5th Ave, was once home to the great American novelist and satirist, Mark Twain. Some people claim to have seen the spectral writer wandering the home but for many of the residents who have lived here over the years, there are far worse things to worry about. Many people believe the house curses anyone who happens to live there – and it is hard to argue with the notion. Since the middle of the 19th century, the apartment has seen 22 deaths, some more tragic and shocking than others. Many residents throughout the years have been chased out of the house out of sheer terror. One such person, Jan Bryant Bartell, documented her experiences in her book, Spindrift: Spray from a Psychic Sea, which was published shortly before her death under mysterious circumstances.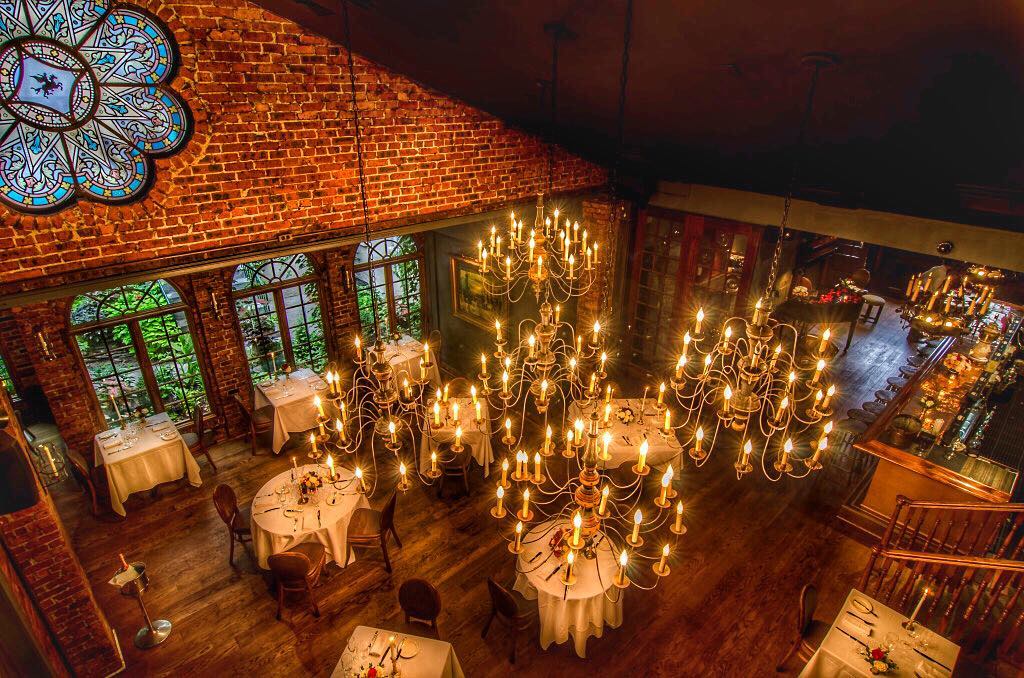 One if by Land, Two if by Sea is a romantic restaurant located in the West Village. It is a popular stop for many haunted tours of New York City because of its rich history in the world of phantasms. Formerly owned, and currently haunted, by Aaron Burr (yup, THAT Aaron Burr – the one who shot Alexander Hamilton). Many of the workers and owners of the restaurant have claimed to have experienced paranormal activity, including seeing plates and silverware fly across the room, pictures tilting themselves, and being pushed by unseen forces. It seems as though the spirits in the restaurant are more interested in having fun than scaring anybody. Good wine and fun ghost stories likely make for great business, apparently.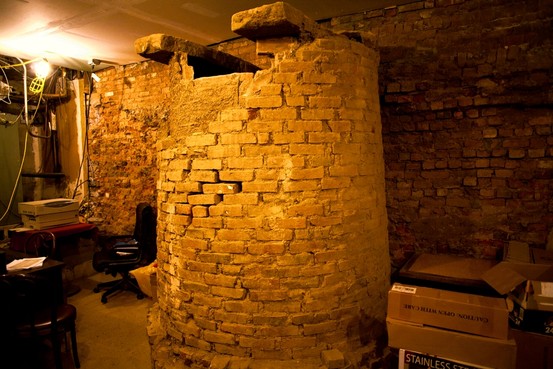 When you enter the Soho location of H&M's sister store, COS, the last thing you expect to find is a 200 year old haunted well. And yet, standing in the middle of the recently opened storefront is The Manhattan Well, a center of hotly debated controversy – and paranormal activity – since 1800. Though COS uses the well as a part of its design or a talking point more than anything else, the mystery of the well still remains very much in tact.
Over two centuries ago, New York native Elma Sands was allegedly killed by her lover Levi Weeks in the Manhattan well. Weeks, who was represented by both Alexander Hamilton and Aaron Burr (yes, THAT Aaron Burr, again), would go on to be acquitted for Elma's murder. But the trial and case remains one of America's most sensational trials, spawning hundreds of theories to this day. Sightseers and historians alike have since claimed to hear the shrieks of Elma's ghost emanating from the well. In fact, some even report to have caught a glimpse of a white-clad Elma wandering the streets around Soho.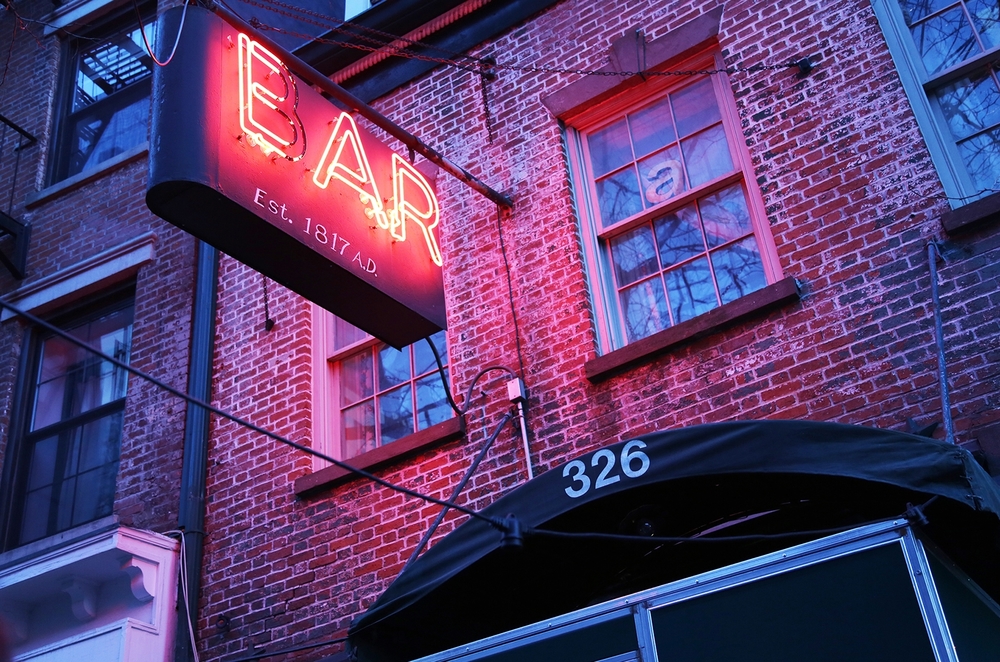 As the oldest bar in New York, its not particularly surprising that The Ear Inn is home to a ghost here and there. Housed in what was once a home owned by George Washington's aide James Brown, this tavern was supposedly built as early as 1700, and boasts a number of famous American revolutionary patrons. However, the most active spirit known to haunt this haunt goes by the name of Mickey: a chipper – and supposedly flirtatious – sailor who was hit by a car in front of The Ear Inn while his ship was in port sometime around 1920.
Of course, if you're hoping to do something a little less supernatural this Halloween, you can always check out our Ultimate Halloween Guide 2017 for more events, parties and activities taking place in NYC this October!
Featured Image Credit: The Ear Inn