Long before historic re-enactments became popular, Henry Ford had his own vision of how future generations should come to understand the American experience. His idea was to create a place that would celebrate American innovation, that "can-do spirit." He chose Dearborn, Michigan, located just outside of Detroit, to move actual historic buildings to Greenfield Village, which opened in 1933.
Today, that 80-acre museum features seven historic districts where you can immerse yourself in the sights, sounds, and tastes of 300 years of Americana. With more than 83 authentic, historic structures and four living history farms, you can ride through the streets on a horse-driven carriage and find artisans at work in many of the buildings around town, making pottery, blowing glass, spinning silk, and weaving on a loom. Some crafts you can even try for yourself.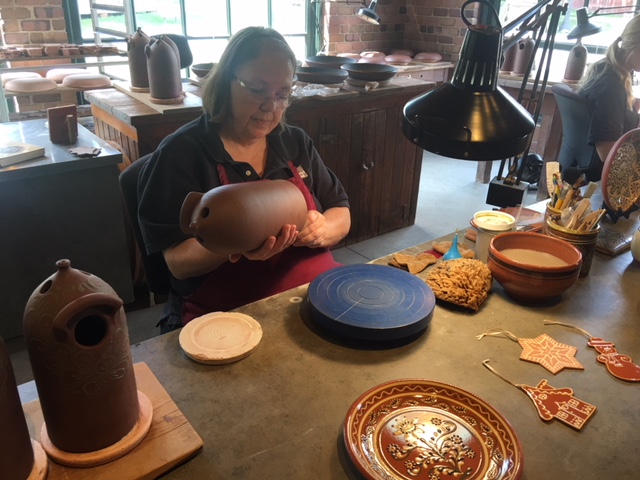 Greenfield Village is a part of The Henry Ford Museum complex, the world's premiere history destination. This National Historic Landmark enjoys more than a million and a half visitors every year. Among the thousands of exhibits at the Henry Ford is the 1961 Lincoln Continental that President Kennedy rode in when he was assassinated, the bus on which Rosa Parks refused to give up her seat, and the chair from Ford Theatre where President Lincoln was sitting when he was shot.
See children in front of a printing press, staring in utter amazement as they watch a historian drop each letter into the galley and create a poster. "Type," they say. "What's that? Do you mean you have to print them one at a time?"
At the Wright Brothers Bicycle Shop, you'll see where Orville and Wilbur invented their ground-breaking flying machine. See Noah Webster's study filled with books that inspired his first dictionary of the American language and watch a demonstration of Edison's first "sound machine" at Edison's Menlo Park Laboratory. Stop by Lincoln's Logan County, the Illinois law office, the Firestone's Ohio Farmhouse, and Mrs. Cohen's Millinery Shop from Detroit.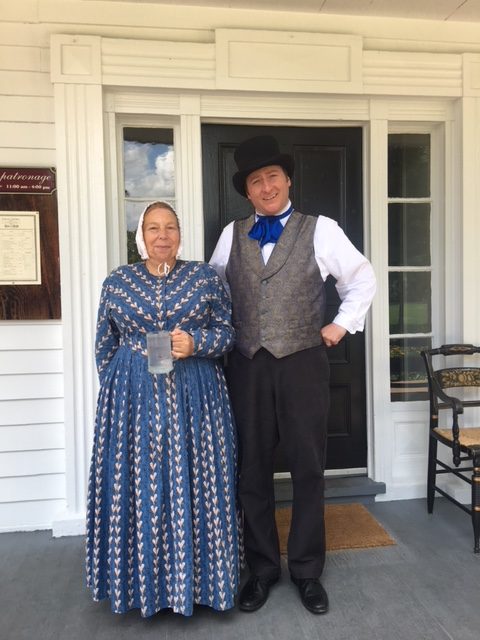 As you walk along Main Street, you'll pass costumed couples on a stroll, see people riding high-wheeler bicycles and hear a barbershop quartet crooning on the Village Green. Don't miss watching a baseball game played by 1867 rules. Ride on a genuine Model T or horse-drawn buggy to get there, or board a historic 19th-century steam engine. Make sure to take a spin atop the majestically-restored Herschell-Spillman Carousel.
When it's time to eat, enjoy lunch from a 1830s menu at Eagle Tavern, an authentic Michigan stagecoach stop. The meal is served by friendly, costumed waitstaff who are eager to share their stories. The daily menu includes corn soup, white potato pie, dressed greens, and chicken croquettes. Try a cherry Sarsaparilla, which is essentially the original root beer, and shortcake for dessert. Interestingly, the tables seat eight and in typical 19th-century style, you'll sit with other diners in a communal setting. Back then, travelers could share the news with others heading in the opposite direction.
See the history of American invention in a whole new light—just as Henry Ford envisioned—at Greenfield Village. Plan on taking at least two days to explore the whole town and at least one more day for the Henry Ford Museum. Greenfield Village is closed from January through mid-April, but the Henry Ford Museum is open all year.
Find what really matters in Chicago with the UrbanMatter app!
To download or see reviews from our users, head here.