Ah, spring—the coming of our favorite seasons equals farm-fresh produce and chef demos at Green City Markets (GCM)! Think freshly foraged ramps and just-picked strawberries to add to a salad and fresh asparagus for soups and with dinner. There's even a chance to learn how some Chicago chefs incorporate farm-fresh produce into their dishes at one of these acclaimed farmers markets.
Green City Markets are setting up shop this May in Lincoln Park, West Loop and Gallagher Way near Wrigley Field. Finding fresh food is important but purchasing goods at these markets also supports local (to the Midwest) farmers, sparks kitchen creativity and offers activities for the kiddos.
"We're interested in making farmers markets fun," GCM Executive Director Melissa Flynn said. "Shopping for the food you need should not be a chore."
There are several advantages to farmers market foray, according to Flynn.
"At farmers markets, you buy just the amount you need, instead of a large bag, so you reduce food waste. And you're getting food at its peak so it tastes great," Flynn said.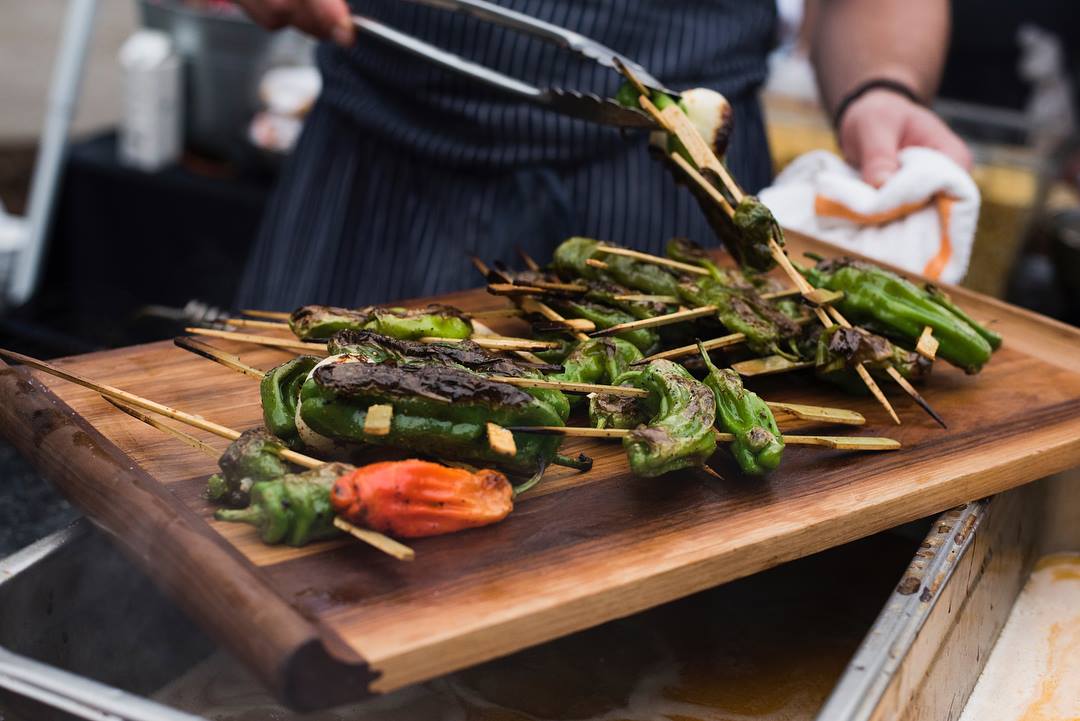 The GCM in Lincoln Park is located at North Clark St and North Lincoln Ave in the south end of the park, May 5 through October 28, on Saturdays and Wednesdays from 7 a.m. to 1 p.m. Activities include cooking demos by Chef Paul Virant of Vistro and Vie Restaurant.
The West Loop location is at 115 S Sangamon St in Bartleme Park, on every Saturday from June 2 through the end of October from 8 a.m. until 1 p.m. Activities TBA.
And, of course, you can find the GMC at Gallagher Way on 3637 N Clark St. Operation dates and times are 4 to 8 p.m. on Thursdays May 31, June  7, 14, 21, 28, July 5, 12, 26, August 16, 30 and September 6, 13 and 20. Special activities include cooking demos by Chef Christopher Sullivan of Ikram Café and Club Sprouts for kids.
BTW, GCM is also fun for the farmers, according to Abby Klug of Mick Klug Farms, who brings in all that is fresh from their 250–acre farm near St. Joseph, MI.
"You form relationships with the people who come," Klug said. "Mother nature is challenging, you have no control, but farming and doing farmers markets is extremely rewarding. You are growing something. And we love getting feedback."
Featured Image Credit: Green City Markets Facebook
Find what really matters in Chicago with the UrbanMatter app!
To download or see reviews from our users, head here.