You'll hear the seagulls and the sounds of the waves as they crash to shore. White clapboard houses dot the landscape and all around you are miles of rugged Atlantic coast. Maine beckons with lovely seaport villages, the scent of fresh seafood wafting in the air and wild blueberry everything!
Discover Portland – a historic seacoast town on Casco Bay
Your first stop should be Maine's largest city. It's a hip, happening town with a cool creative vibe that invites innovation with a welcoming attitude. Hop aboard the Portland Discovery Tour for an overview of the city's vibrant neighborhoods. See iconic sites such as Henry Wadsworth Longfellow's home, Victoria Mansion and the bustling Old Port. You'll also stop at the Portland Head Light House, the most photographed and painted lighthouse in the country. See Portland from the water on their boat tours, too.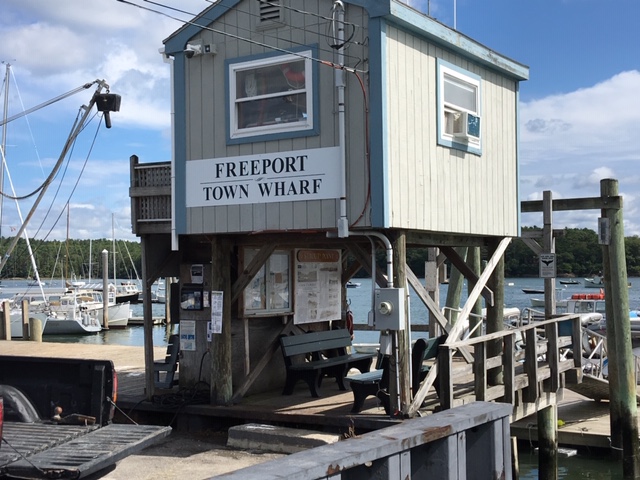 Come Hungry…This is the 2018 Restaurant City of the Year!
The culinary scene is alive and well in Portland with more than 400 restaurants, the reason why Bon Apetit named Portland the "the 2018 Restaurant City of the Year." Get a taste of the best on a Maine Food for Thought Tours with Bryce Hach as your culinary guide. On a three-hour Land, Sea and Fork tour, you'll sample six world-class restaurants as you walk through this foodie destination and learn more about their locally-sourced dishes. Check it out so you know where to head to later.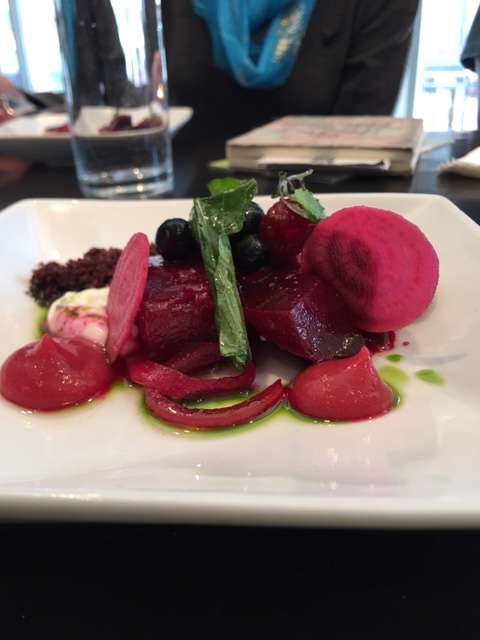 Where to Dine
We had tasted some of Evo Kitchen + Bar's Mediterranean specialties on the food tour, which whet our appetite for more. Evo stands for evolution and Chef Matt Ginn (Winner of a Chopped Episode) uses local and seasonal ingredients blended with Mediterranean influences to create the ultimate foodie adventure. Everything is meant to be shared, although many dishes you'll want to keep for yourself. Start with the hummus, Baba Ganoush and beet salad, served with fresh pita, to succulent skirt steak and prawns. Leave room for dessert because the baklava ice cream is to die for.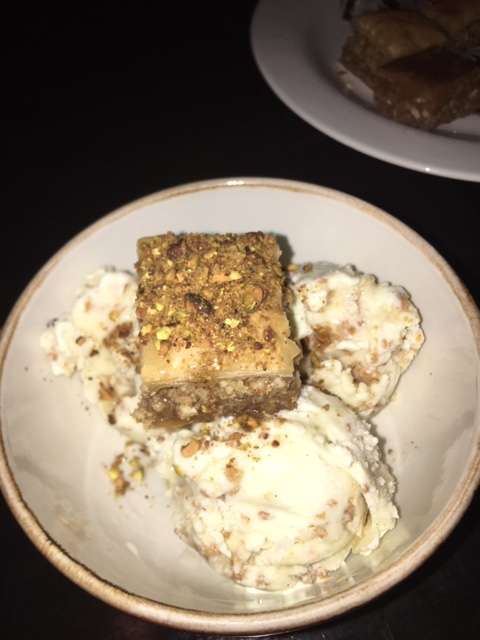 The new kid on the block is Luke's Lobster. It just doesn't get any fresher when you dine right next to the working waterfront. Famous for their lobster rolls, Luke's serves up a variety of delicious crab, shrimp and clam specialties. Other Portland dining recommendations include: Union, Solo Italiano, and Mami. Holy Moly… don't miss The Holy Donut, made fresh every day with Maine potatoes. Indulge in their creative flavors like pomegranate, maple bacon, and my personal favorite, chocolate sea salt.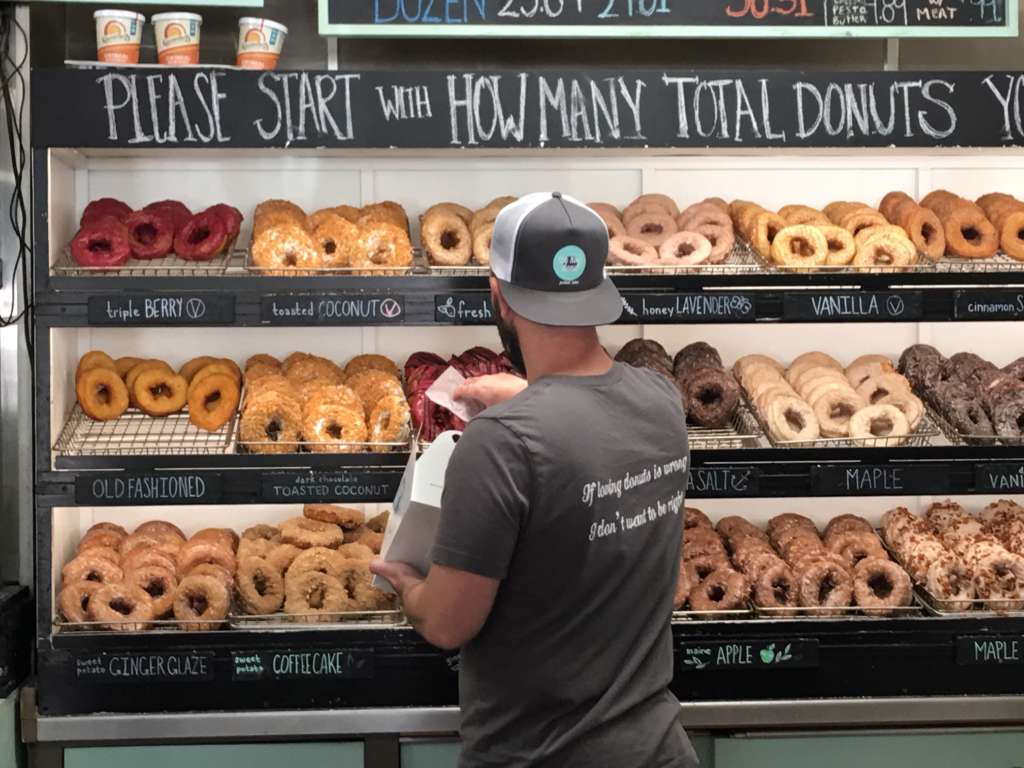 Retreat to Samoset Resort on the Ocean
About a 90-minute drive from Portland lies Samoset Resort. A part of the Opal Collection, the Samoset Resort in Rockport is open all year and considered one of New England's premier luxury resorts. Overlooking Penobscot Bay, the resort has a history that dates back to 1889, creating the quintessential Maine getaway. Choose from well-appointed rooms complete with hot tubs, private balconies, and terraces with views of the award-winning golf course.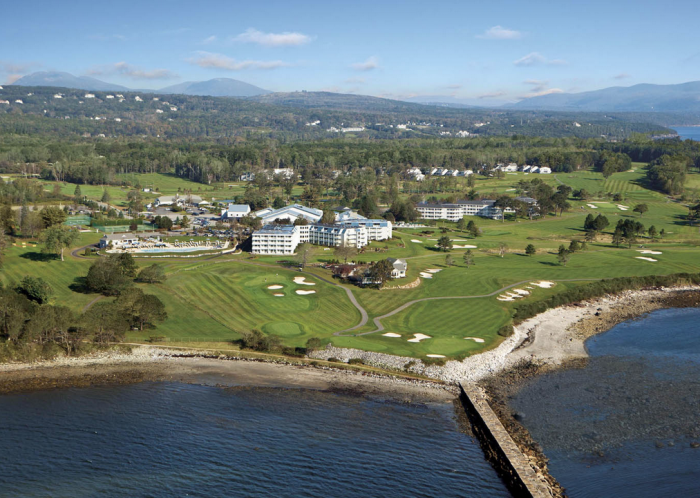 Enjoy oceanside dining, 18-hole championship golf, "zero entry pool" and a little pampering from their seaside spa/salon. Have you ever seen an Ultimate Backyard? You name the game, they got it…tennis, basketball, disc golf, and lawn games, along with tons of other activities. Enjoy fine dining in their signature restaurant La Bella Vita that celebrates Italian dining with pasta, flatbread pizza, mouthwatering antipasti, and tapas-style dishes. Recommended entrée is their Gulf of Maine Salmon with roasted Brussel Sprouts and the perfect end to the meal is their wild blueberry pie, served with lemon curd and vanilla gelato. Come to their winter wonderland and discover skiing, skating and tobogganing or relaxing by the fire, sipping cocktails in their Glacier Ice Bar.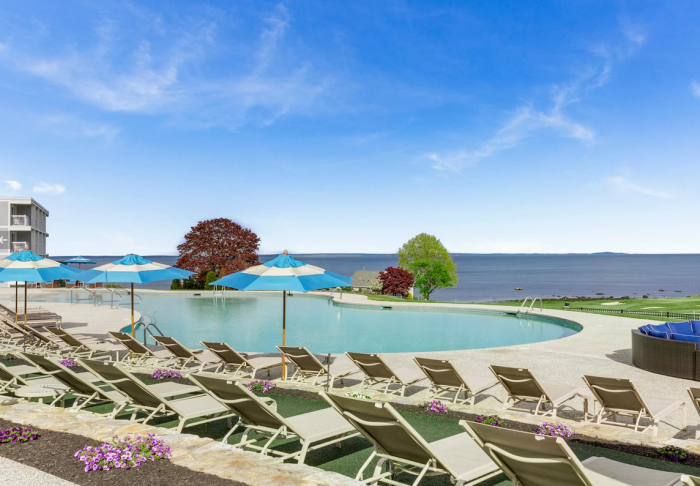 The Ultimate Shopping Experience – Freeport Shopping Outlets
You've never seen an outlet mall that looks like a charming Maine village. Anchored by L.L.Bean outfitters with over 80 free-standing stores, you'll find national outlets and locally owned boutiques. Don't miss Wilbur's of Maine Chocolate Shop with their famous Maine Mud Dark Chocolate Sauce and seasonal confections.
While you're in the neighborhood, stop at Harraseeket Lunch & Lobster Company, a lobsta shack in South Freeport, right on the water. Dine on the freshest lobster roll, salad with lobster, shrimp, clams, scallops and homemade desserts like a Whoppie Pie the size of your head.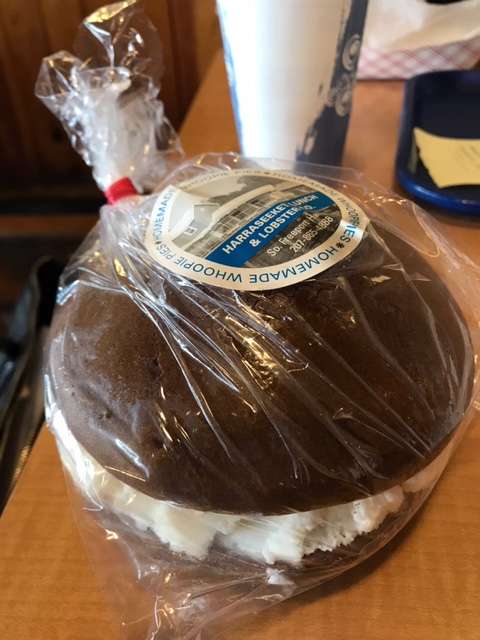 Stop at Sweetgrass Winery & Distillery
On the way back to Portland, discover an authentic taste of Maine with the best wines and spirits grown from the bounty of fruits and grains. And the company makes delicious cheese as well. The winery offers two tastings $3 or $5 with a souvenir wine glass. Their Cranberry Smash made from Maine cranberries begs to be invited for the holidays. Open from May 1 – December 31.
This year, steer the Maine course for a memorable vacay!