Listen, planning a Thanksgiving meal is tough. Maybe your mom made it look like the easiest thing in the world, having a whole spread of amazing dishes, ready for eating all at the same time. But between timing everything you're cooking and making sure there's enough food for your dinner guests, it's no simple task to get that Thanksgiving meal done right. But when it's Friendsgiving, somehow it all comes together.
Now that you're all grown up and out of the house, it's time for you to take this family tradition and share it with your closest friends, but where to get started? If you're at a loss for how to plan this year's Friendsgiving and make it a night to remember, we're here to help you get a handle on things.
Just follow this essential guide to have a totally successful Friendsgiving this year.
Friendsgiving Food Ideas
Assuming you're going for that classic American Thanksgiving meal, here are a few Friendsgiving food ideas you just can't be without.
Turkey (duh) & gravy
Stuffing
Cranberry sauce
Green bean casserole
Mashed potatoes & gravy
Pumpkin pie
Then, of course, there are less traditional dishes that can really spice up your Friendsgiving.
Crackers & dip
Mac & cheese
Brussel sprouts with bacon
Scalloped potatoes
Sweet potatoes
Cornbread
Cinnamon rolls
Sweet dinner rolls
Now, the best way to get these Friendsgiving dishes together is to have a potluck-style dinner, where every one of your guests brings something to the table. That way, you're really only responsible for filling in what everyone else is not bringing. If that's the route you want to take, just share our list of Friendsgiving food ideas with your friends and watch your task list simplify.
However, if you're thinking you might want to try cooking the whole Friendsgiving meal on your own, god bless you. Maybe you're an amazing cook or you're just trying to impress your guests or both. Either way, we can help you get organized with these simple Friendsgiving ideas and tips featured below.
Friendsgiving Preparation Ideas & Tips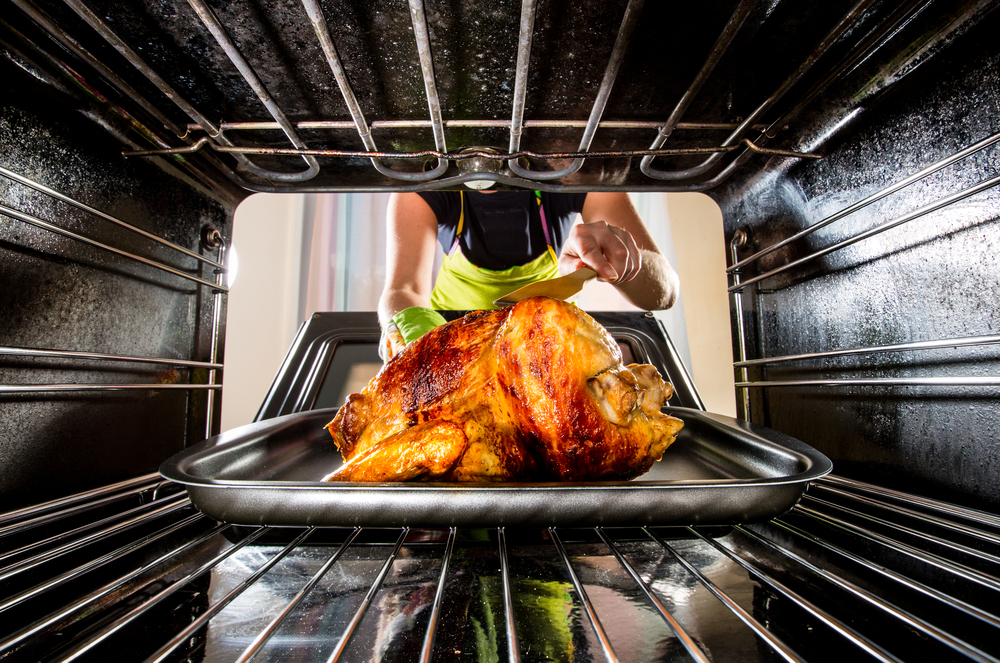 Rule number one: when in doubt, consult Pinterest.
Rule number two: MAKE A LIST. Check it twice.
And now we go. Make sure to prepare the turkey first and at least a day in advance. Especially if you purchase it frozen, that thing is going to take a few days to thaw. Whatever you do, don't forget to do this or you'll be eating chicken on Friendsgiving. Follow these simple steps to perfect your bird for Friendsgiving.
Start with the hardest Friendsgiving food ideas first. Leave the appetizers and gravy for last and work on the side dishes while the turkey's in the oven. If you need a timeline, we've got one for you here. Pro tip: if you can get a few dishes out of the way a week ahead and freeze them, that will save time when you're trying to cram everything else in last minute.
If simplicity is the name of the game, that's okay. Less is more, especially when you're not the greatest chef in the world. Grab a couple of Friendsgiving ideas from these super minimal recipes and simplify your dinner this year.
Consider your friends' allergies and food preferences. If you have a gluten-free pal or a vegan in the mix, consider that they may not be able to eat everything you've prepared, so make sure to try and accommodate their needs as best as possible.
Other Friendsgiving Essentials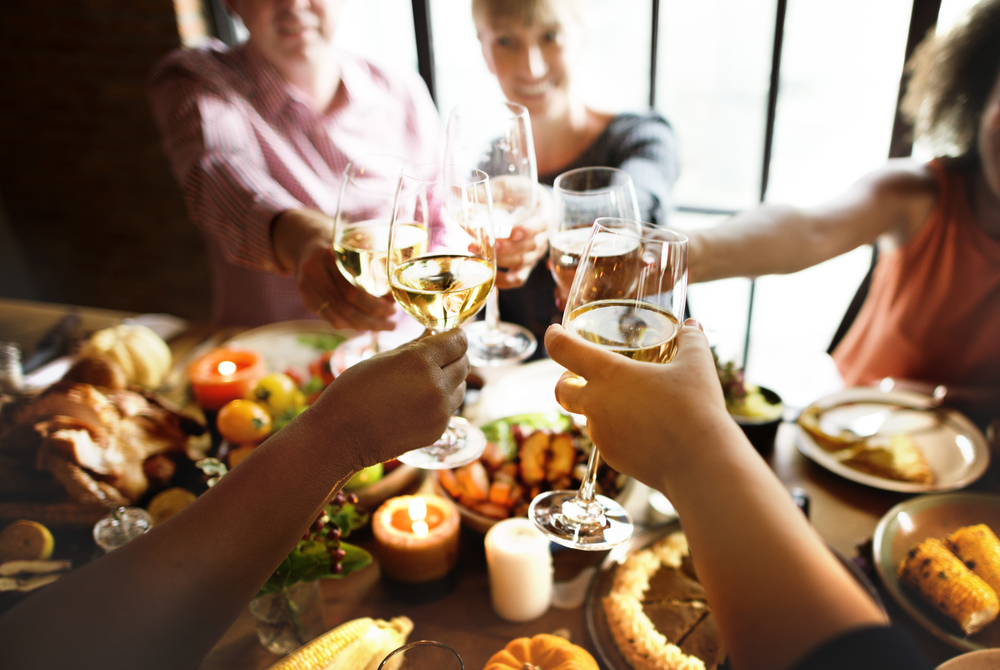 It truly depends on the kind of Friendsgiving party you're trying to throw and how much effort you want to put in, but these are a few things you really shouldn't go without during your Friendsgiving!
Dinner plates
Glassware
Silverware
Serving plates/platters
Gravy dishes
Turkey baster
Meat thermometer
Lots of seasoning (consult the recipes)
Wine. All the wine.
Napkins/tablecloths if you wanna get fancy
Cute, seasonal decorations
What to Wear on Friendsgiving
Something cozy! Your Friendsgiving doesn't have to be fancy as all hell, but it is a great time for cute photos with the squad. Shoot for something business casual—no hoodies or T-shirts, but no suits or floor-length dresses, either. If you're worried about acquiring a food belly, an oversized sweater or sweater dress is a good option.
At UrbanMatter, U Matter. And we think this matters.
Tell us what you think matters in your neighborhood and what we should write about next in the comments below!
READ MORE LIKE THIS
DOWNLOAD THE URBANMATTER APP
FIND PARKING