Fiesta Del Sol, a free 4-day family-friendly Mexican festival in Chicago, is still happening this year; it's just "en casa" now. Spanning across eight blocks of space down Cermak Road and impossible to miss because of the carnival's classic Ferris Wheel, the carnival's bright lights and over 100 booths showcasing the best tacos, tamales, and tostadas in town usually draws over one million people.
The festival has become a major economic engine over time for local businesses in Pilsen, as well as a chance for artists and talent to have their works seen by many across the two stages usually set up in the festival area. While the ongoing coronavirus pandemic has put a plug in the in-person activities that can happen, that won't stop Fiesta Del Sol from spreading the light this year.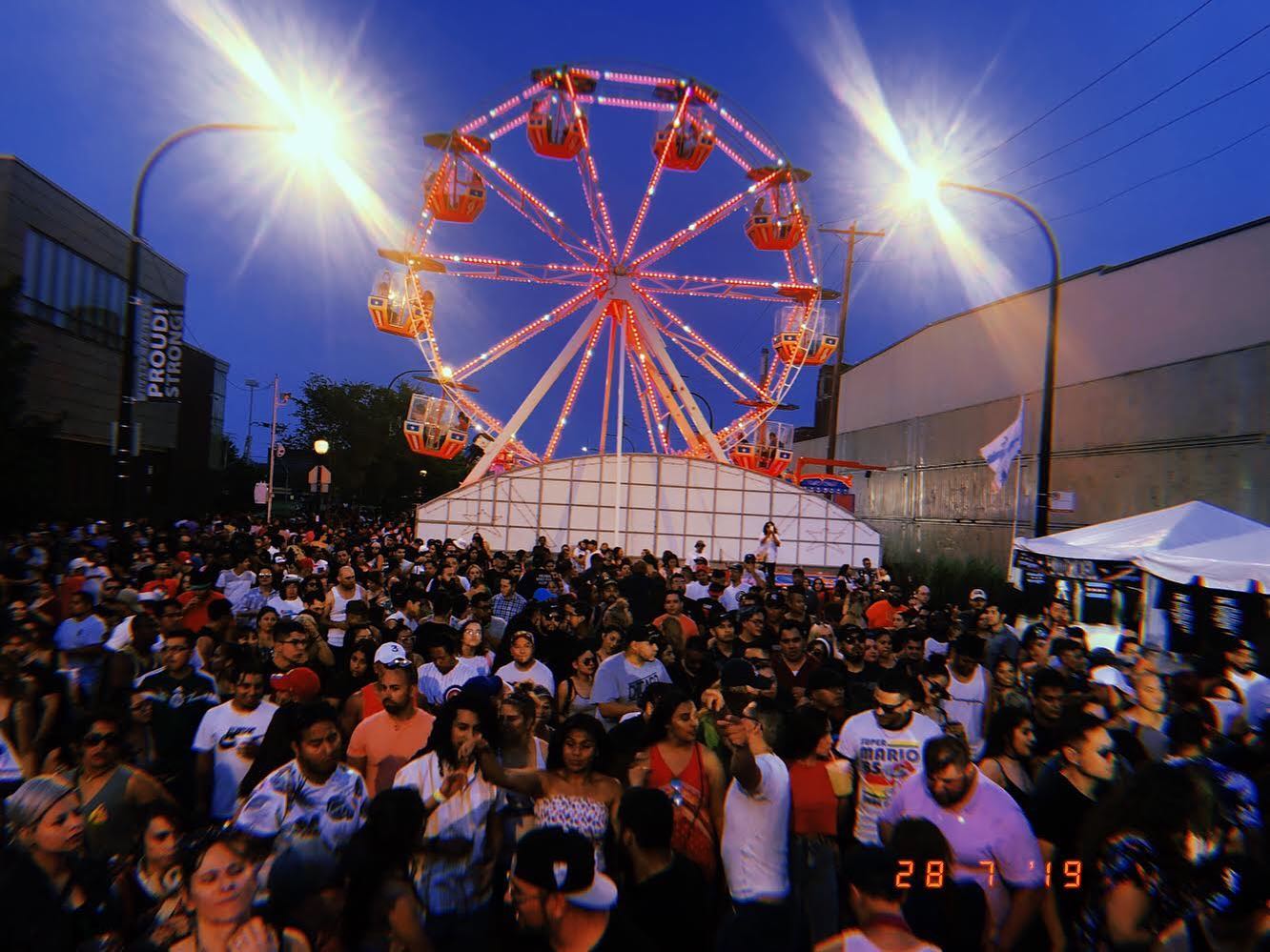 Transitioning to a virtual platform this year, Fiesta Dol Sol "En Casa" is an iteration of the festival running from July 27th to August 2nd, marking a week-long festival for the celebrations instead of the usual four-day event. One of the highlights of the virtual festival is the four-day long House of Sol sets streaming live on Facebook, Twitch, and YouTube.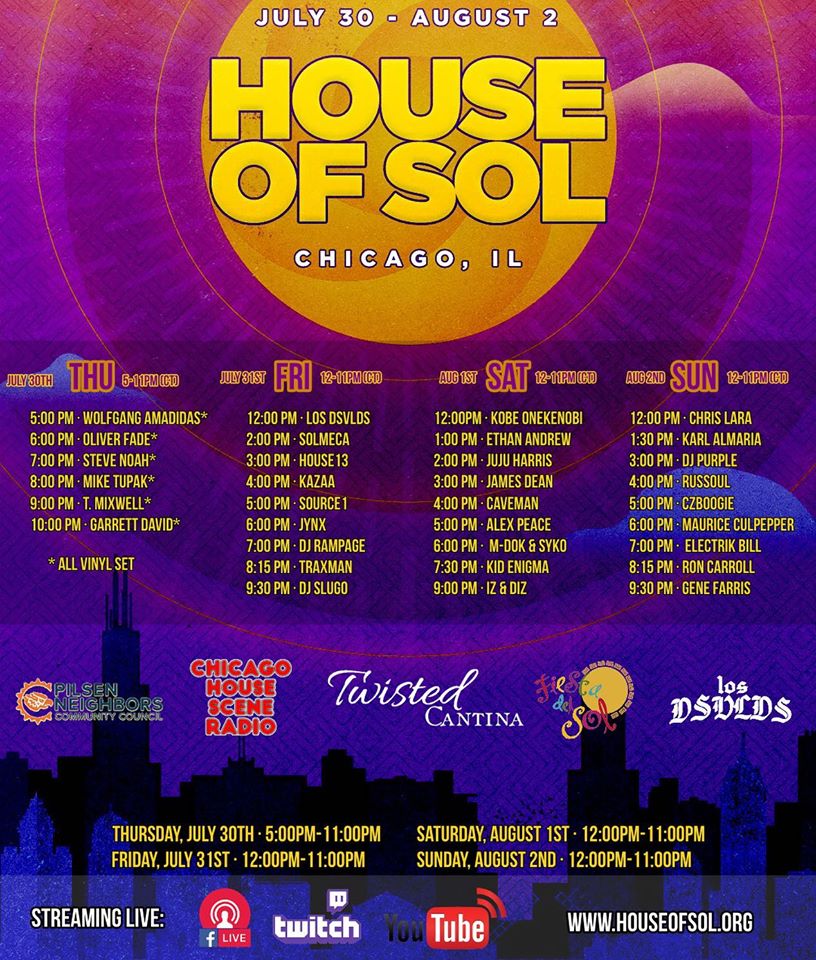 The four-day sets begin 5 pm on Thursday, July 30th, with every set featuring DJs spinning their sets with vinyl only and some of the lineup including Wolfgang Amadidas, Oliver Fade, and Mike Tupak. Friday, Saturday, and Sunday has the musical fun starting at noon running all through the night and features sets from Solmeca, House 13, Jynx, DJ Slugo, James Dean, Ethan Andrew, Chris Lara, DJ Purple, Gene Farris, and so, so many more!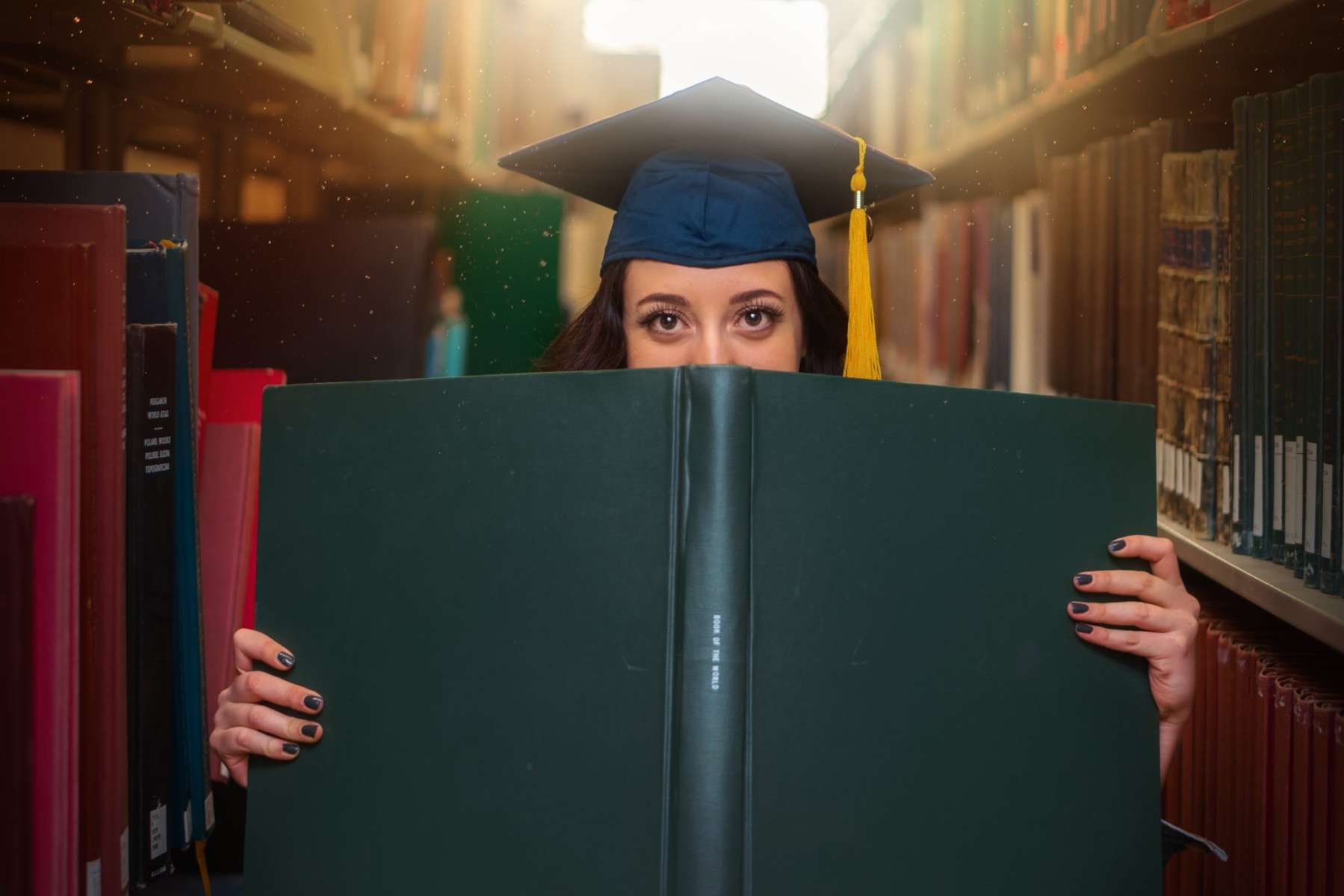 Fiesta Del Sol is committed not only to providing cultural engagement but to also invest in leadership and educational opportunities. One of these investments in higher education is through the Guadalupe A. Reyes Fiesta del Sol Scholarship Program, which has been awarding scholarships to students from the Southwest side of the city. Fiesta del Sol has given over $800,000 in scholarships to 450 students in its time and hopes this year doesn't change that speed. You can donate with a one-time donation or become a Pilsen Neighbors community council sustainer with a recurring amount of support.
---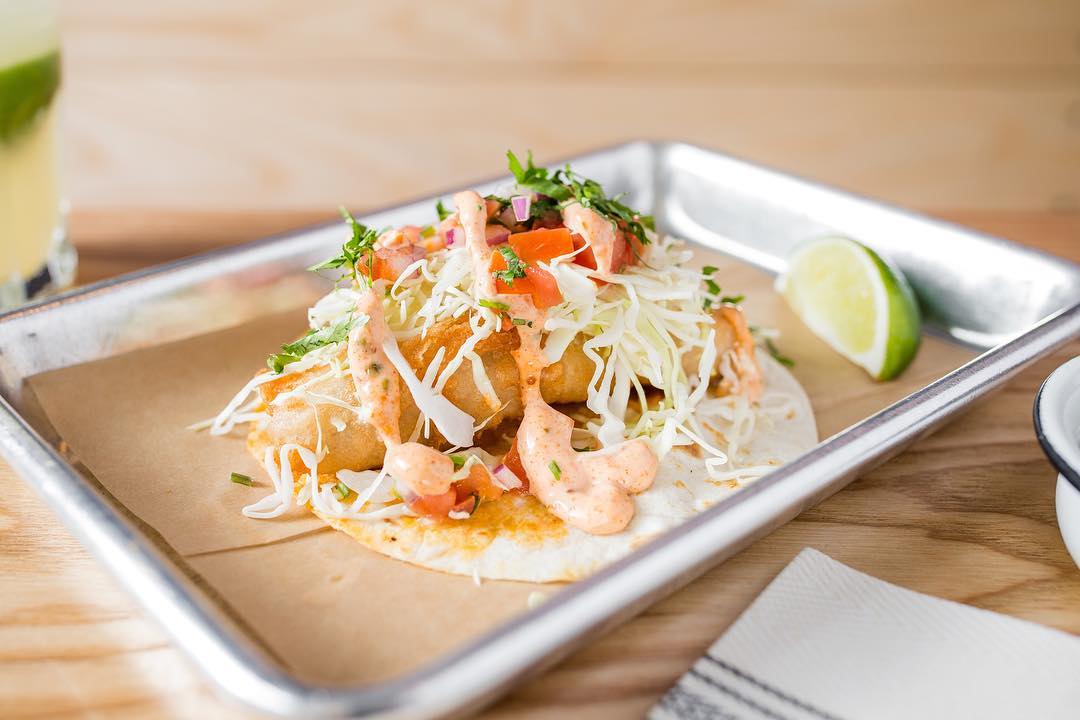 View the Best Mexican Restaurants for Legendary Fish Tacos in Chicago
Need some tacos to enjoy the festivities at home? View our list of the best Mexican restaurants for legendary fish tacos in the city.
View the Best Mexican Restaurants for Legendary Fish Tacos in Chicago
---
Almost half a century running, Fiesta Del Sol was born in August of 1973 after the completion of a 2-year campaign from the Pilsen community that brought thousands of residents together to demand the construction of a new high school for the young folks in the area. In May of '74, the Chicago Board of Education finally bent to the community pressure and built what is now Benito Juarez High School. In celebration, the community members held a two-day long block party on Blue Island Avenue, known now as Fiesta Del Sol. According to them, "Fiesta del Sol is a celebration of what people can do when they work together; a celebration of the beauty in Latino heritage, history, culture, language and ambition; and a celebration about the future." For more information and for scheduled events, make sure to hit up their website!
At UrbanMatter, U Matter. And we think this matters.
Tell us what you think matters in your neighborhood and what we should write about next in the comments below!
Featured Image Credit: Fiesta Del Sol
READ MORE LIKE THIS
DOWNLOAD THE URBANMATTER APP
FIND PARKING