Get your sleeping bags ready, Chicago, 'cause we're goin' to a sleepover.
The Field Museum is introducing an adults-only, 21+ night-at-the-museum IRL on Saturday, July 7th.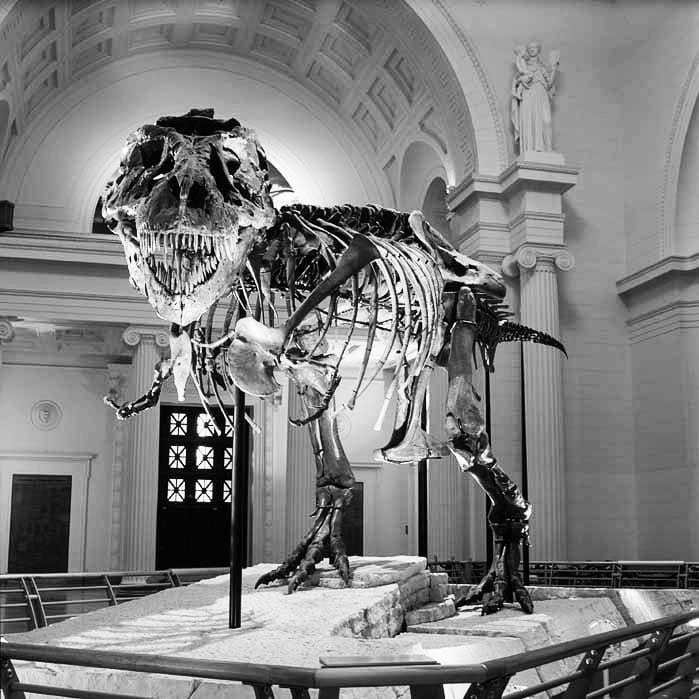 Now that the Field Museum's Stanley Field Hall is officially home to the largest dinosaur ever discovered, Màximo, they've announced a seriously nostalgia-inducing way to show it off. Beginning at 6 pm on July 7th, guests who are 21 and over are invited to bring along their sleeping bags and PJs for a whole night full of adventure.
Explore the halls of the museum – sans the kiddos and the usual crowd – with this special, after-hours showcase. Visit favorite exhibits like Mummies, Antarctic Dinosaurs, and Máximo the Titanosaur alongside presentations from museum scientists, mind-blowing science projects, stargazing, and even some late night bocce ball. Plus, rumor has it that sleepover guests might even have a chance to get an after-hours peak of Sue's new home at the Evolving Planet Exhibition.
Tickets for the exclusive event cost $80 and include dinner, a midnight snack, and breakfast. Oh, and there'll be a cash bar, of course.
Honestly, we question anyone who thinks this doesn't sound fun.
To learn more about our new bud Màximo, head here.
To get your tickets now, head here.
Featured Image Credit: Field Museum