Sorry Sue, but you've been replaced.
As of yesterday, May 23rd, the Field Museum has begun assembling its new centerpiece dinosaur skeleton, Màximo.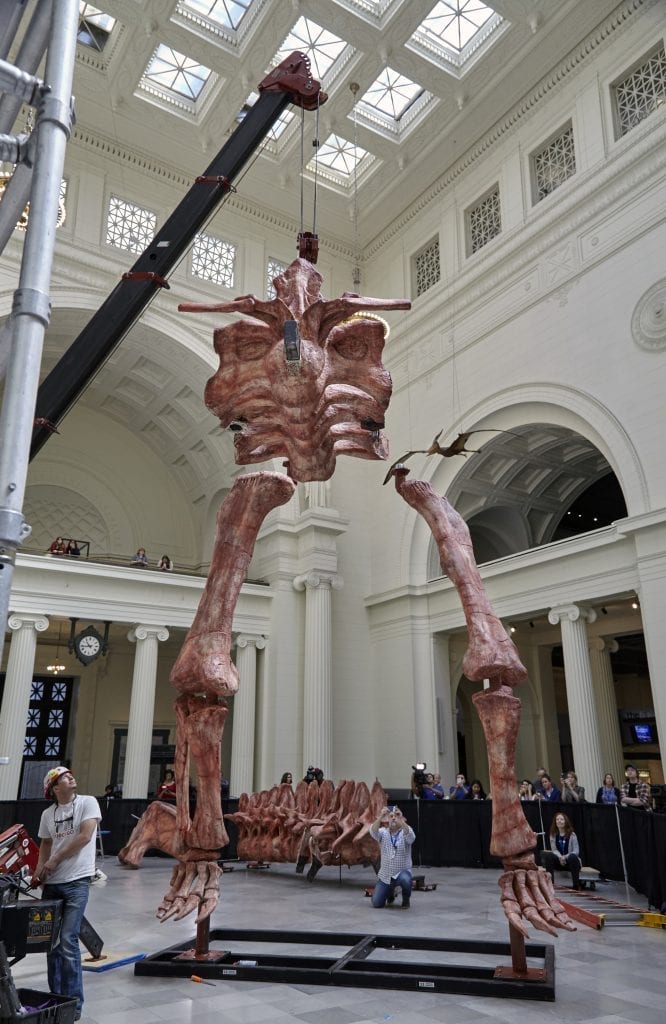 A titanosaur – which, yes, totally does sound like a name straight outta Jurassic Park – Màximo is by far the largest pre-historic creature ever discovered. Weighing a whopping 70 tons and measuring over 122-feet in length, calling this dude a behemoth would be an understatement.
Màximo's installation is expected to wrap up in the Field Museum's entrance around 9 am tomorrow morning, Friday, May 25th, with his head being put into place around 8 am, just in time for Memorial Day Weekenders to visit him in his new home.
Though his arrival has been planned for months now, Màximo is just one of many exciting new additions coming to the Field Museum this summer, including a flying pterosaur as well as some absolutely rad looking suspended gardens.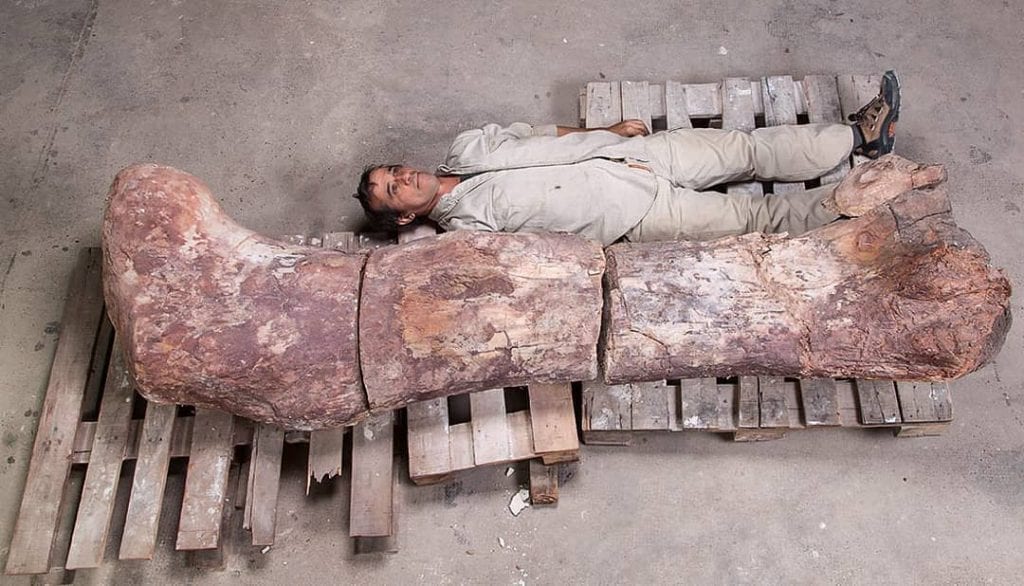 And for those Sue fans out there, no need to fret. Chicago's favorite dinosaur isn't disappearing for long, but is rather moving to the museum's "Evolving Planet" exhibit, opening next spring.
Featured Image Credit: The Field Museum Instagram