You don't have to drive across the country to find gorgeous tangerine and magenta fall vistas. Three easy-to-get-to Midwestern areas, Galena, IL, Geneva, WI, and Bloomington/Brown County, IN, annually put on a color show. Sure there is good fall color throughout the region but these destinations also have fun shops and good accommodation choices.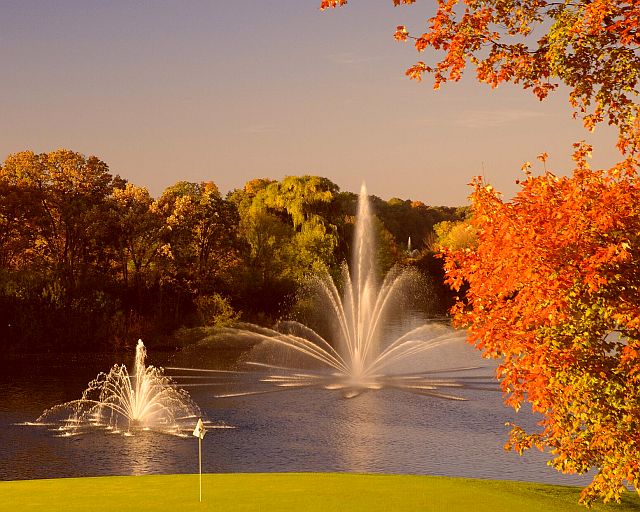 Do like Chicago's upper crust used to do. Drive up to Lake Geneva across the Illinois border into Wisconsin. The town is still filled with estates but also has B&Bs and resorts. About 1.5 hours north of Chicago, Lake Geneva has been a vacation destination since the 1800s. Go on a boat that also delivers the mail pier-side or take an evening sunset cruise to hear about the estates while celebrating fall with a glass of wine. To get away from the crowd after cruising shops and lake and to see even more good color vistas, check the Grand Geneva on the edge of town for dinner or accommodations. It is just outside of town and the spa is a destination by itself.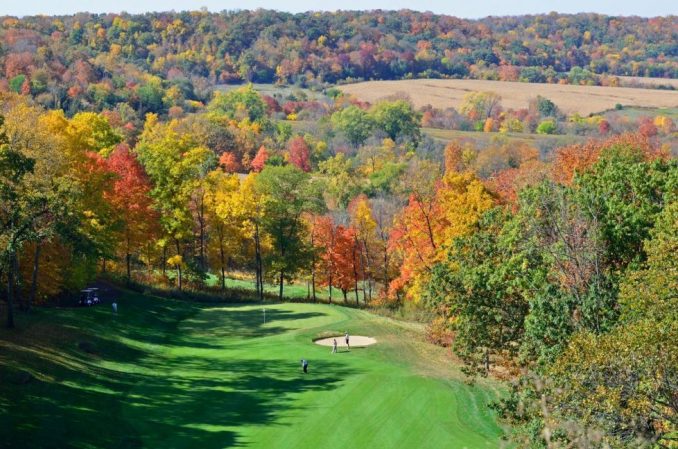 Tucked into the northwest corner of Illinois at the Mississippi River, the town of Galena ripples down hilly streets and scenic roads. About a three-hour drive northwest of Chicago, its hilly terrain is vastly different from Illinois' Lake Michigan and prairie landscape. Shopping the town's main street of wine-tasting, candy and ice cream shops is a delicious treat. Check with your accommodations host for restaurants that have your favorite cuisine. If looking for expansive vistas consider Eagle Ridge Resort and Spa. Only 6 minutes from the village's downtown in the Galena Territory, it has lots of room choices so is perfect for a family or girls getaway. Eagle Ridge also has horseback riding, hiking and biking trails, and balloon tours. With all the outdoor recreation and activities around you probably won't need a book.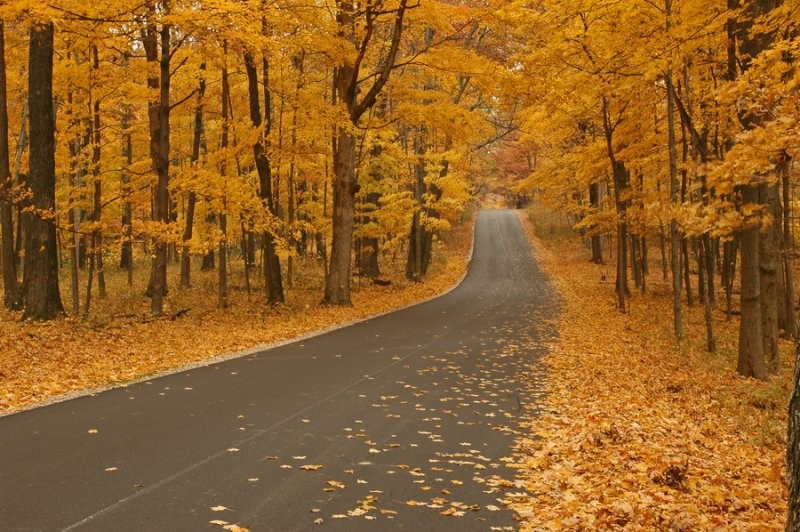 About four hours south of Chicago, Brown County's boutique and arts-filled Nashville (no not TN) and Brown County State Park have arguably been a prime peeper destination long before other regional areas publicized their fall colors. Possibly, it was because in neighboring Bloomington, also a beautiful area, Indiana University students and their parents knew about Brown County's fall transformation. But you don't have to go to a football game here or take a class to become immersed in the area's amazing fall kaleidoscope of color. A good selection of accommodations can be found in Bloomington and Nashville. Tip: Look up IU's football schedule so you don't go that weekend. Better yet, go during the week, anyway.
Find what really matters in Chicago with the UrbanMatter app!
To download or see reviews from our users, head here.