Fall is in the air…And your glass should be too!
If you're looking to change up your rosé and sangria routine from the summer, look no further. Here are some of the best fall cocktails around the city to enjoy on those crisp autumn nights.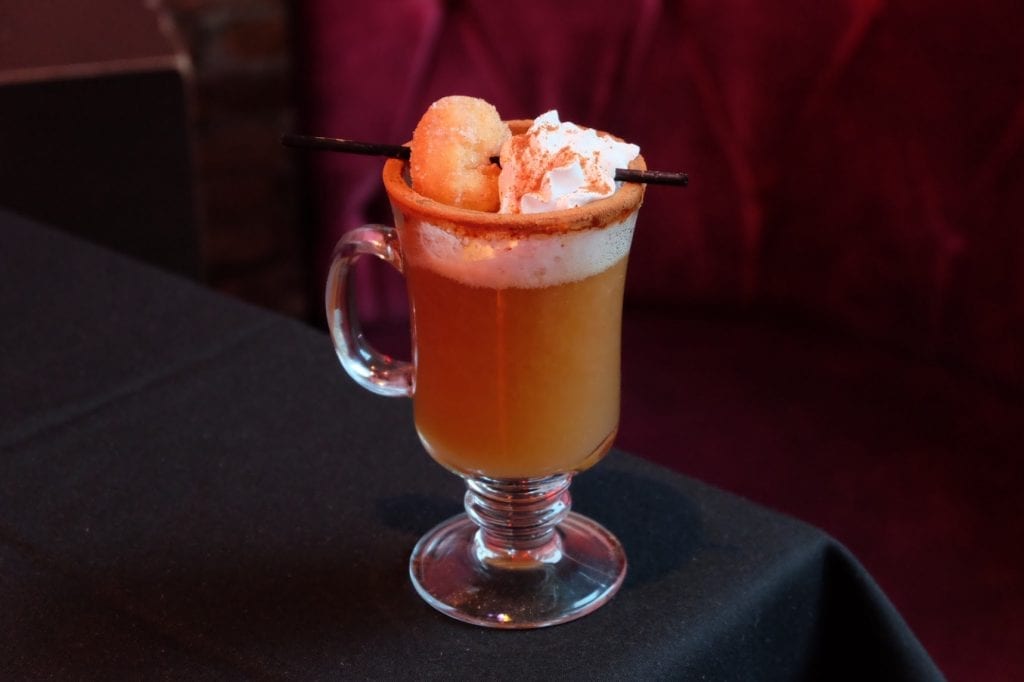 112 West Hubbard Street
Head to Joy District before the temperature drops again, for cocktails on the roof. For $14, they serve Sliced Pear Moscow Mules, Allspice Manhattans, and Apple Cider Mimosas. Don't miss Hot Whiskey Maple Cider too, garnished with a mini apple cider donut from Beaver's Donuts.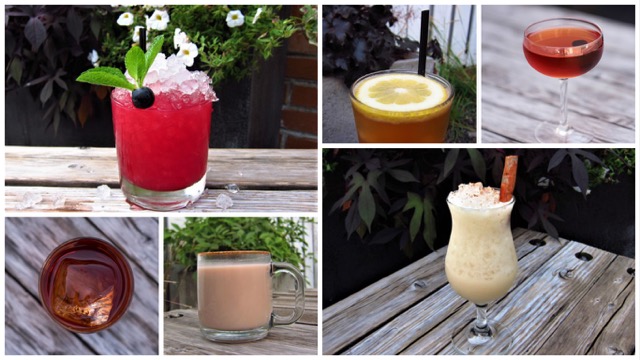 2421 North Milwaukee Avenue
The Whistler is always changing up their cocktail menu. Their fall line-up has hit the bar just in time for you to enjoy them at Whistler Jam, their weekly event featuring live jazz music at 9pm on Monday nights. Fall cocktails include:
Toleen: Rum, Thai Red Beans, Coconut, Almond Milk, Vanilla, Ramazzotti, Angostura, Spice
Herbs in Horto "City in a Garden": London Dry Gin, Amer, Cranberry, Lime, Besk, Salt, Gold Style
Jerk Old Fashioned: Bonded Bourbon, Jamaican Rum, Allspice, Falernum, Honey-Salt, Sichuan Peppercorn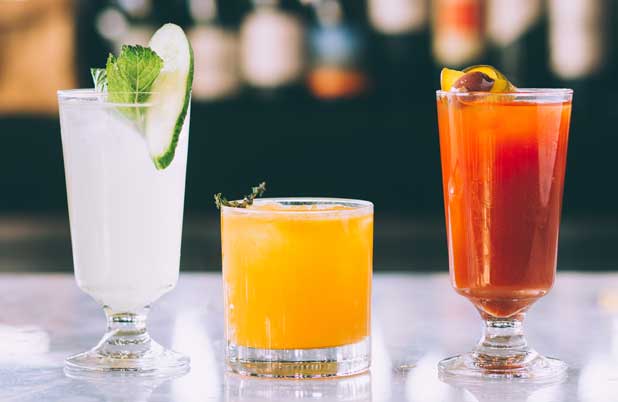 5311 South Lake Park Avenue West
Mama D's Pumpkin Pie is back! Hyde Park residents will tell you this is a must-try for fall. When pumpkin spice lattes aren't cutting it anymore, this cocktail made with brown butter control pisco, pumpkin soda, graham cracker syrup, and maple whip is a major step up!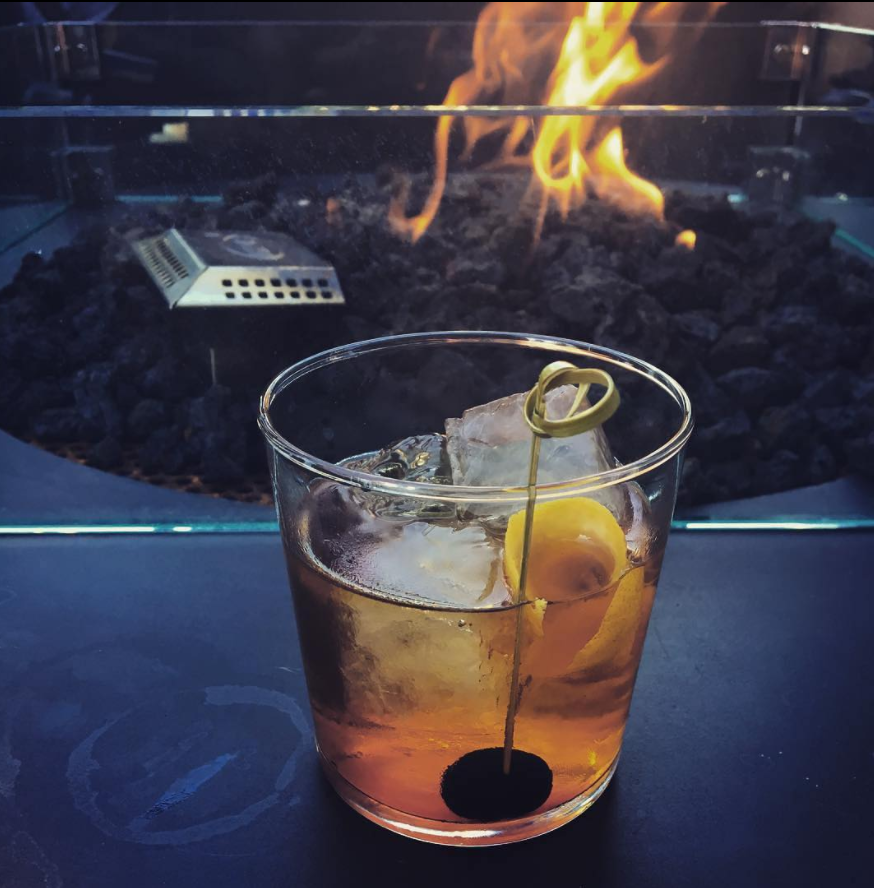 1 West Upper Wacker Drive
When the temperature drops you'll still be able to enjoy riverfront views. The Trial By Fire, containing Ketel One Citron, Frangelico, cream, orgeat, egg, black walnut bitters, and torched sugar, will help keep you warm! This is just one of the nine Autumn Originals featured on their cocktail menu.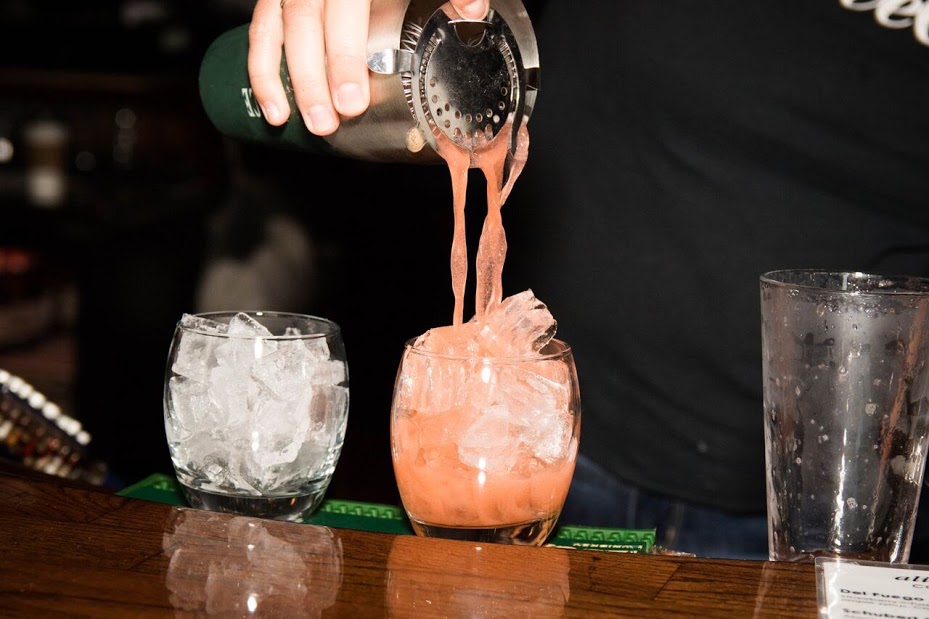 2683 North Halsted Street
You only need to go a few blocks east of Diversey station to get a Brown Line (drink) with Jameson, yellow chartruese, lemon, and orange bitters, or a Cooler by the Lake vodka cocktail at aliveOne.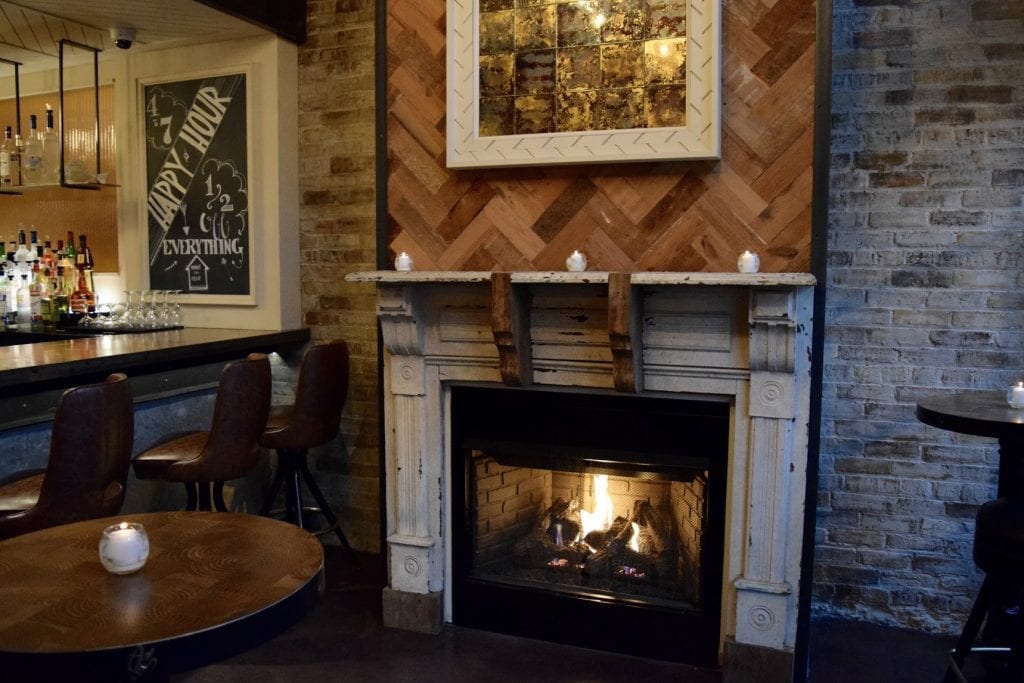 1910 North Milwaukee Avenue
Remedy has no shortage of fall drinks. Stop in during their pumpkin carving parties on October 16 and 18 to try them out. The cocktail menu features:
The White Walker: cold brew coffee, Jameson, Bailey's, Fernet, and house made mint syrup
Apple Crisp: apple cider, lemon juice, simple syrup
Sailor Jerry: spiced rum and prosecco
That's My Jam: Letherbee gin, creme de cassis, jammy sweet vermouth, lemon juice, black walnut bitter
No Stout About It: Left Hand milk stout, Meyers dark rum, Aztec chocolate bitters, Angostura bitters, simple syrup, a sprinkle of nutmeg
Cheers to Fall!