This is not a drill! 'The Art of Banksy' exhibit is coming to Chicago this July and will be held at an undisclosed location in the West Loop.
Tickets go on sale Thursday, May 6th and the price-point is a steal. Pricing starts at $40 for adults and $30 for children aged 16 and younger. Fortunately, the instillation for the acclaimed anonymous artist will run through November 28th so do not fret if you feel like you might miss out on this unique opportunity. Like the popular "Immersive Van Gogh" experience in Old Town, "The Art of Banksy" is run by Starvox Exhibits. The wildly popular north-side instillation has gotten a ton of buzz since opening this spring. Those looking to attend the exhibit of the world's most famous street artist can expect a similar experience. The entire thing will last about one hour and will include roughly 80 pieces worth north of $35 million in a walkthrough museum type setting.
It is important to note that Banksy himself isn't completely on-board with these exhibitions. Via his website he's stated: "Members of the public should be aware there has been a recent spate of Banksy exhibitions none of which are consensual. They've been organised entirely without the artist's knowledge or involvement. Please treat them accordingly."
All art shown at the event has been donated by collectors.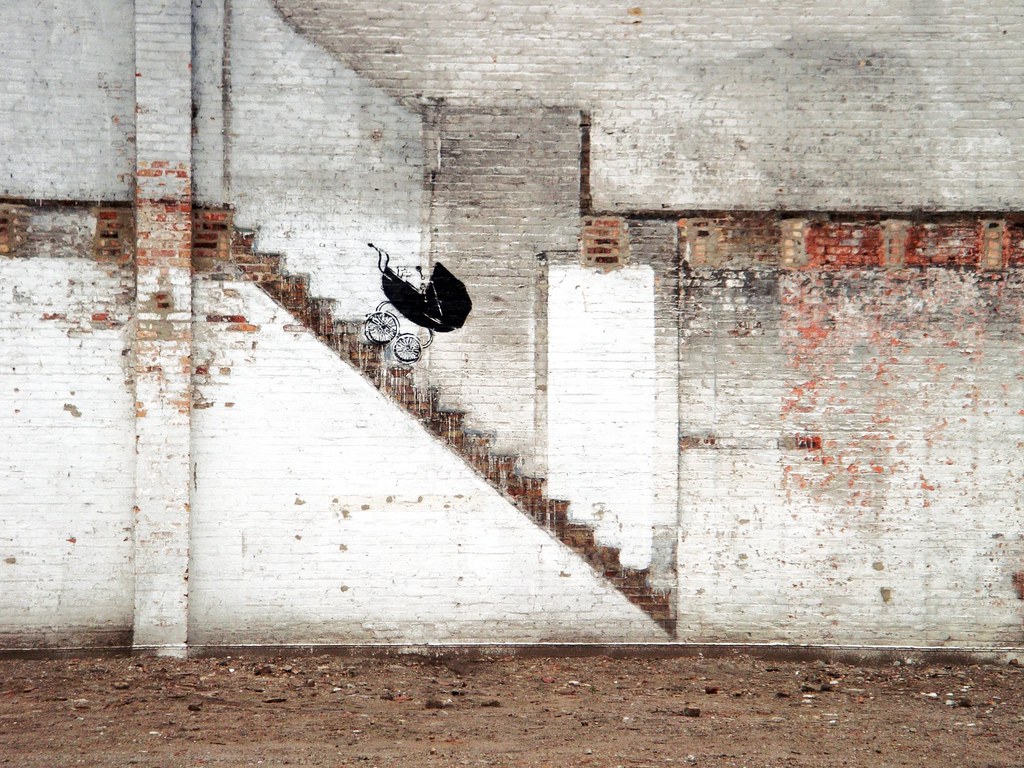 This marks the second time Banksy's work has graced the city of Chicago. Back in 2010, the British artist took to the streets and created a series of murals that have since been painted over or defaced. His most famous from the period was his homage to The Untouchables via a portrait of a baby in a carriage rolling down stairs. That piece iconically sat on Randolph Street in the West Loop where the Nobu Hotel now sits.
You can purchase tickets to "The Art of Banksy" via the exhibits website www.banksyexhibit.com.
Featured Image Credit: The Art of Banksy