Your mouth will be watering for every pie ever made in WAITRESS, making its Chicago debut for just three delicious weeks through July 22.
Inspired by Adrienne Shelly's beloved 2007 film, WAITRESS tells the story of Jenna—a waitress and expert pie maker—who dreams her way out of her small town and her relationship with an abusive husband. Could a baking contest in a nearby county and the town's new doctor offer her a fresh start?
Desi Oakley as Jenna sings like an angel with a yearning for a better life that touches your heart. Charity Angel Dawson as Becky belts it all out and creates magic every time she's on stage with a few secrets of her own. And Lenne Klingaman as innocent Dawn adds the sugar. WAITRESS is about the power of sisterhood and the joys of having good friends to share life's challenges. The antics of Bryan Fenkart as Dr. Pomatter and Jeremy Morse as Ogie add to the fun! You'll be singing, "Sugar, Butter, Flour" for a long, long time.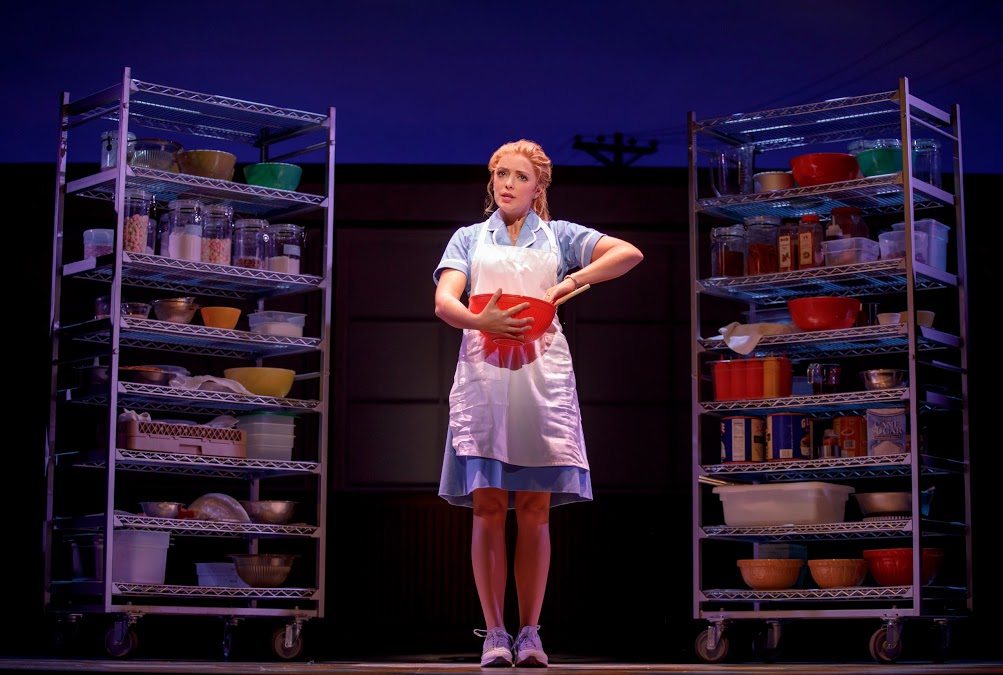 Mention must be made of the incredible set that has the band on stage as part of Joe's Pie Diner. It's brilliant. And Jenna's creative pie names, which reflects her thoughts at the moment, will make you laugh out loud with such specialties as, "Betrayed by My Eggs Pie" and "White Knuckle Cream Pie."
A brilliant all-female creative team breathed life into this musical, which features an original score by Sara Bareilles, who's been nominated six times for the Grammys with hits like "Brave" and "Love Song". Screenwriter Jessie Nelson and Tony Award-winning director Diane Paulus worked hard to make this new show one to remember.
Don't miss this touching amalgamation of friendship, resilience, and deliciously baked pies, now playing at the Cadillac Palace Theatre, 151 W Randolph in Chicago. For tickets, go here or call 800-775-2000.
Featured Image Credit: Joan Marcus
Find what really matters in Chicago with the UrbanMatter app!
To download or see reviews from our users, head here.