Influencers, get your phones ready. The 29Rooms Chicago event is back for another Instagram-worthy summer this July.
When Refinery29 debuted its interactive art museum in Chicago last year as a four-day pop-up exhibit, tickets sold out almost instantly. Instagrammers everywhere flocked to the unassuming warehouse at Refinery29 in Chicago, fascinated by the shiny rooms and unusual installations inside. 29Rooms Chicago invites you to dance, wonder, paint, get silly, and, most of all, reintroduce the idea that it's cool to care.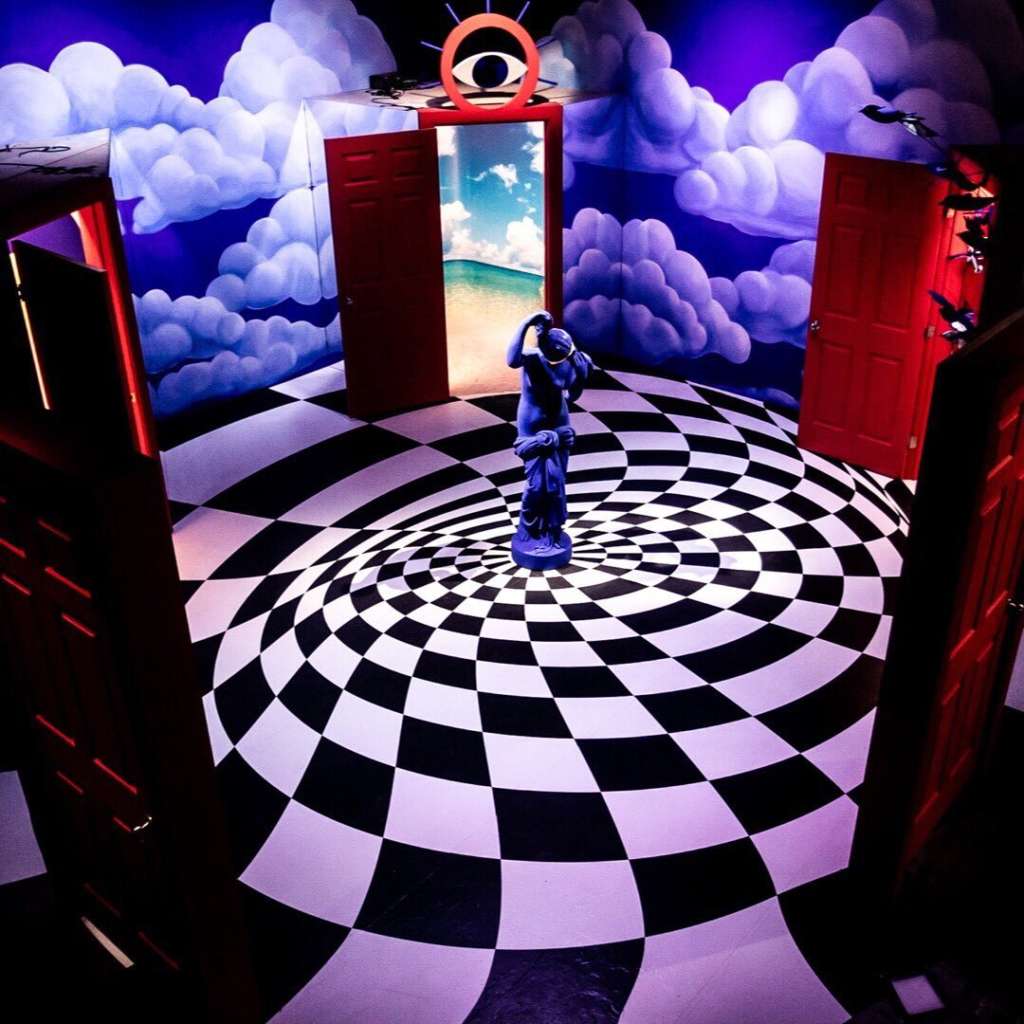 This year, Expand Your Reality will make its way to a new venue, the Skylight Board of Trade, for an extended 10-day period between July 18 – 28 (closed on Monday). Over 29 collaborative artists, celebrities, and brands will introduce never-before-seen installations at the 29Rooms event in Chicago. Emulating themes of art, activism, tech, and style, 29Rooms is set to be another Instagram-worthy success.
Unlike other museums, that would warn you to not to get too close to the exhibits, 29Rooms encourages interaction with almost all of its spaces, prompting you with tempting photo ops and sensory-friendly installations. Rumor has it that some rooms at 29Rooms Chicago will be a phone-free experience this year, helping guests get in touch with the messages behind the installations.
The exclusivity of it all has kept the 29Rooms Chicago festivities a tantalizing secret, and we're hoping it becomes a yearly tradition from now on. This year's collaborations have yet to be released, but 29Rooms has partnered with Planned Parenthood and Women's March Chicago in the past. You can expect to see a number of original works by Chicago artists and emerging creatives at 29 Rooms Chicago.
29 Rooms Tickets range from $34 – $49 for general admission, and they're bound to sell out quickly. We have your parking spot all picked out already.
At 29Rooms, you become the art. Each room can exist on its own, but this real-life wonderland looks much more magical with a subject like you.
At UrbanMatter, U Matter. And we think this matters.
Tell us what you think matters in the Loop and what we should write about next in the comments below!
Featured Image Credit: 29Rooms Instagram