2871 North Lincoln Avenue. A Chicago staple that will be missed.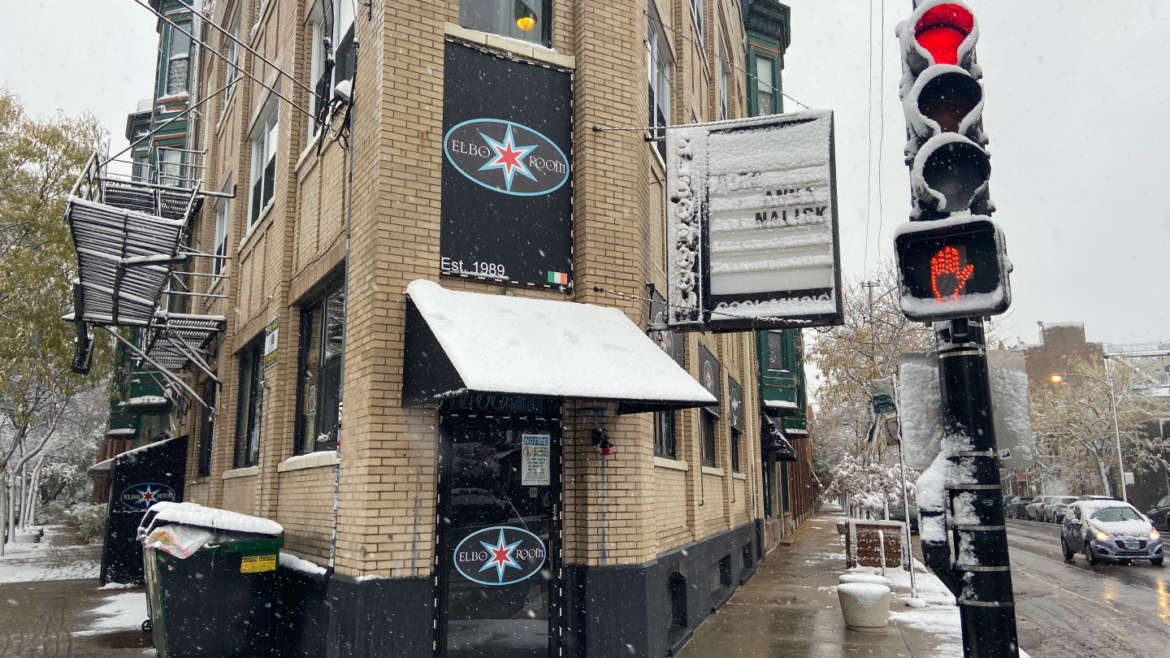 Lakeview's iconic haven for live entertainment, the Elbo Room, comes to a close this winter after nearly 30 years of amazing service.
Regulars speculated its closure prior to the announcement, although the venue withheld any comments about their closing. Now as the year nears its end and Elbo Room's hours become more sporadic, the infamous dive bar and music venue announced their official closure on November 6.
Opened in 1989, the Elbo Room features two floors, live shows ranging from rock to acoustic, and an unmatched ambiance.
A real estate listing shows that a sale of the property is currently pending. The Elbo Room went up for sale earlier this year with a $1,299,000 price tag. The description of the listing reads:
"Chance to buy a piece of Chicago History – long time established Elbo Room bar plus 2 large apartments. Price includes real estate only. Business, liquor, and entertainment license negotiated separately. Clean three-story building plus basement. Furnaces and A/C replaced in 2006. Windows and tuckpointing completed in 2011. Roof resurfaced 3 years ago. Fujitsu HVAC system installed in 2017. All tenants are month-to-month. Great solid building with lots of potential."
According to Theodore Kamberos, a listing agent for the property, the sale is not finalized just yet. "I just want to make sure everything is signed, sealed, and delivered," he said. "Nothing is finalized yet."
With new management, there's no guarantee the new owners will keep Elbo Room as it is. Whatever the case may be, the Elbo Room will surely be missed by Chicagoans all around.
At UrbanMatter, U Matter. And we think this matters.
Tell us what you think matters in your neighborhood and what we should write about next in the comments below!
Featured Image Credit: Elbo Room
READ MORE LIKE THIS
DOWNLOAD THE URBANMATTER APP
FIND PARKING