Whether you drank too much during the holiday season and need a break, or are serious about cutting back on alcohol consumption in 2023, you won't be disappointed by the mocktails from Chicago bars and restaurants. These delicious, alcohol-free beverages are perfect to help you power through Dry January without sacrificing your taste buds.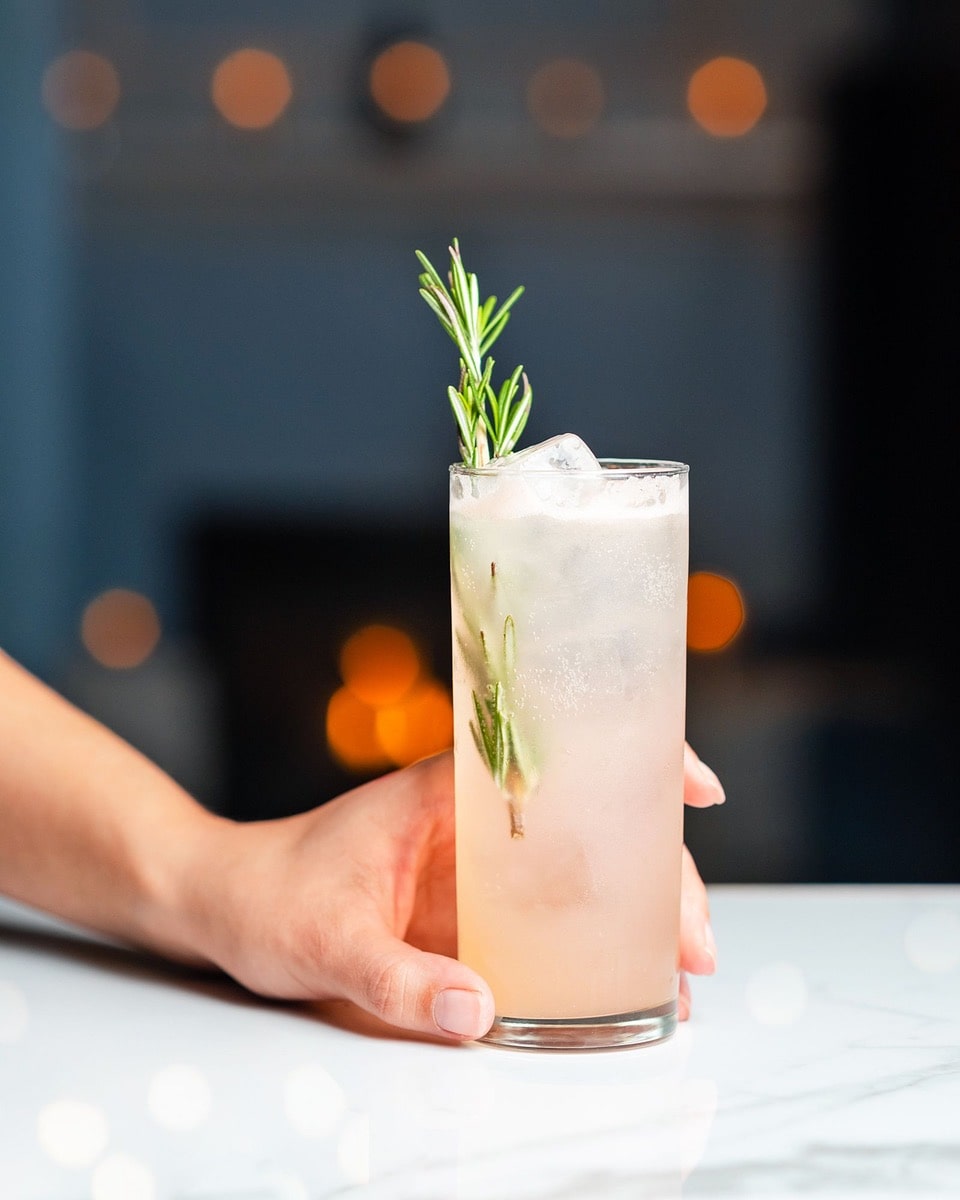 1520 N Damen Ave, Chicago, IL 60622
James Beard award-winning craft cocktail bar, The Violet Hour, brings their A game to the N/A game with this herbaceous mocktail. A concoction of rose water, lavender, and rosemary meets zingy grapefruit and a hint of vanilla before getting a bright tonic topper. Make sure you're Always on Time for this garden party in a glass!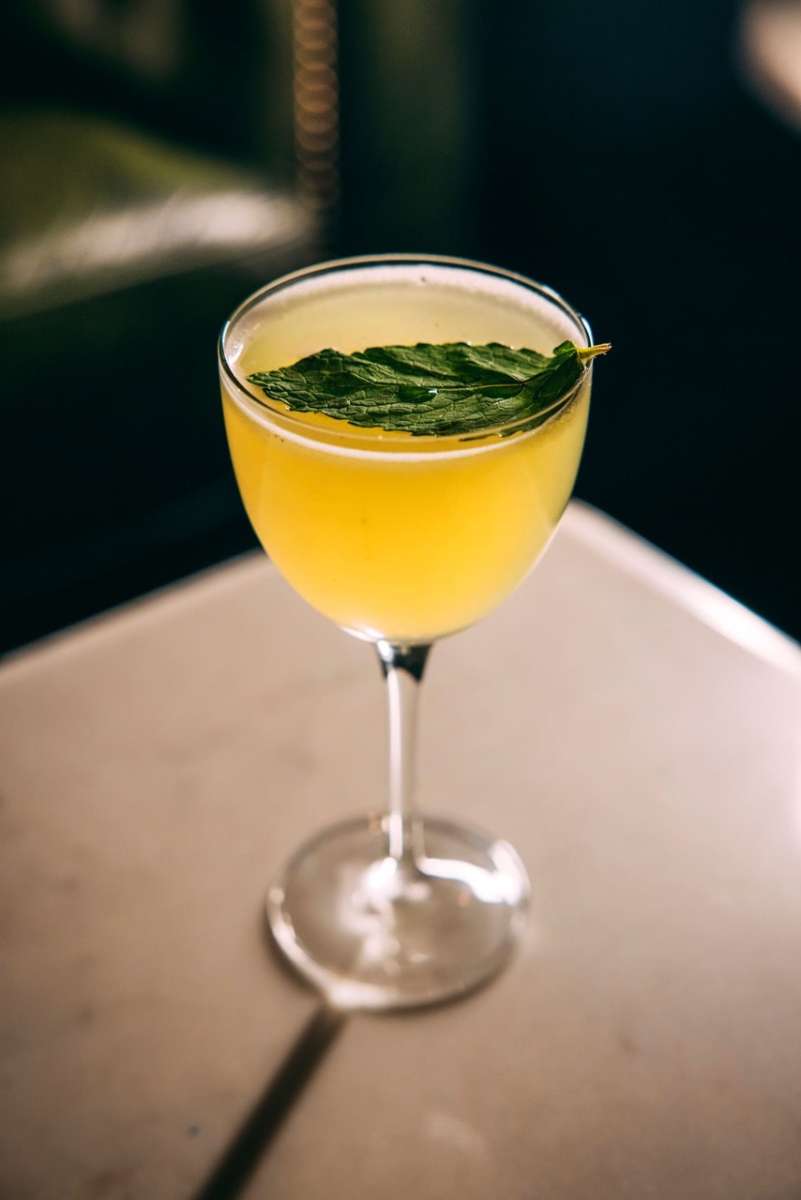 2812 W Palmer St, Chicago, IL 60647
Newly opened craft cocktail lounge, The Meadowlark, serves up mocktails worth leaving the nest for. The Blue-Green Warbler is a botanic beauty featuring zero-proof spirit, Seedlip Garden 108, with essence of rosemary, thyme, and spearmint. The Seedlip is muddled with fresh cucumber slices, lime and mint along with several drops of saline solution to bring out the spirit's more nuanced notes. Before taking flight to your waiting arms, the cocktail is topped with a floating mint leaf adorned in rose water. Elegant, herbaceous, and complex.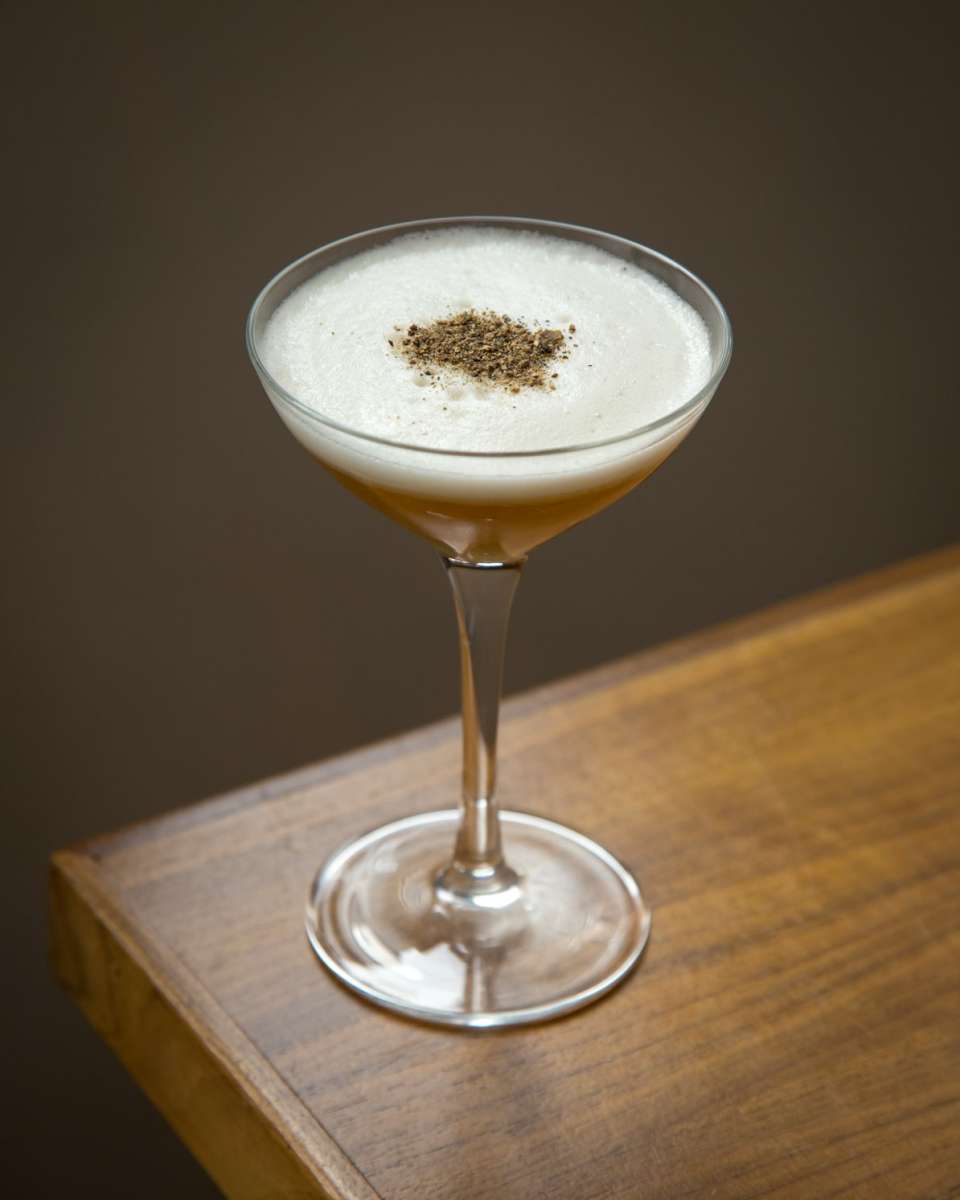 Mushroom Sour
at Daisies
2523 N Milwaukee Ave, Chicago, IL 60647
At Daisies, the non-alcoholic Mushroom Sour follows the bar program's MO, recycling kitchen leftovers to maintain the restaurant's vegetable-forward mission. This drink was crafted using recycled mushroom stems from the kitchen to create a mushroom syrup that's used with egg white and lemon to give it a "fancy and foamy" look and smooth mouth feel. The result? A non-alcoholic beverage with a unique sweet / savory / sour flavor profile that looks and feel like a true cocktail.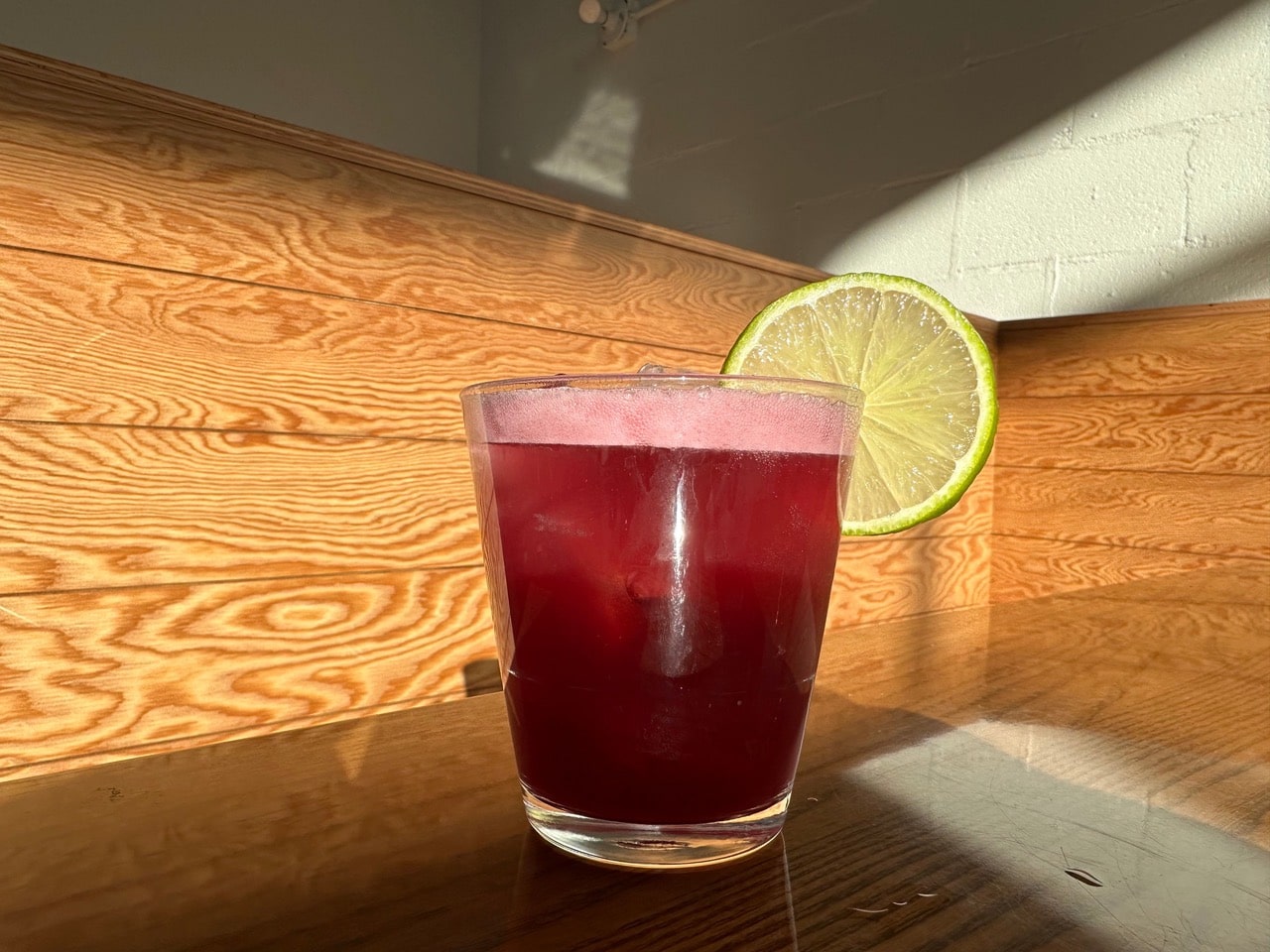 551 N Ogden Ave, Chicago, IL 60642
This refreshing, bubbly mocktail from the brand new seafood-focused iteration of iconic honky-tonk, Big Star, is ripe with complex flavors. The Little Darling hits your palette first with a rush of citrus, pineapple and hibiscus, before whipping your tastebuds with a lash of spicy serano pepper and the unmistakeable bite of Lagunitas Hoppy Soda.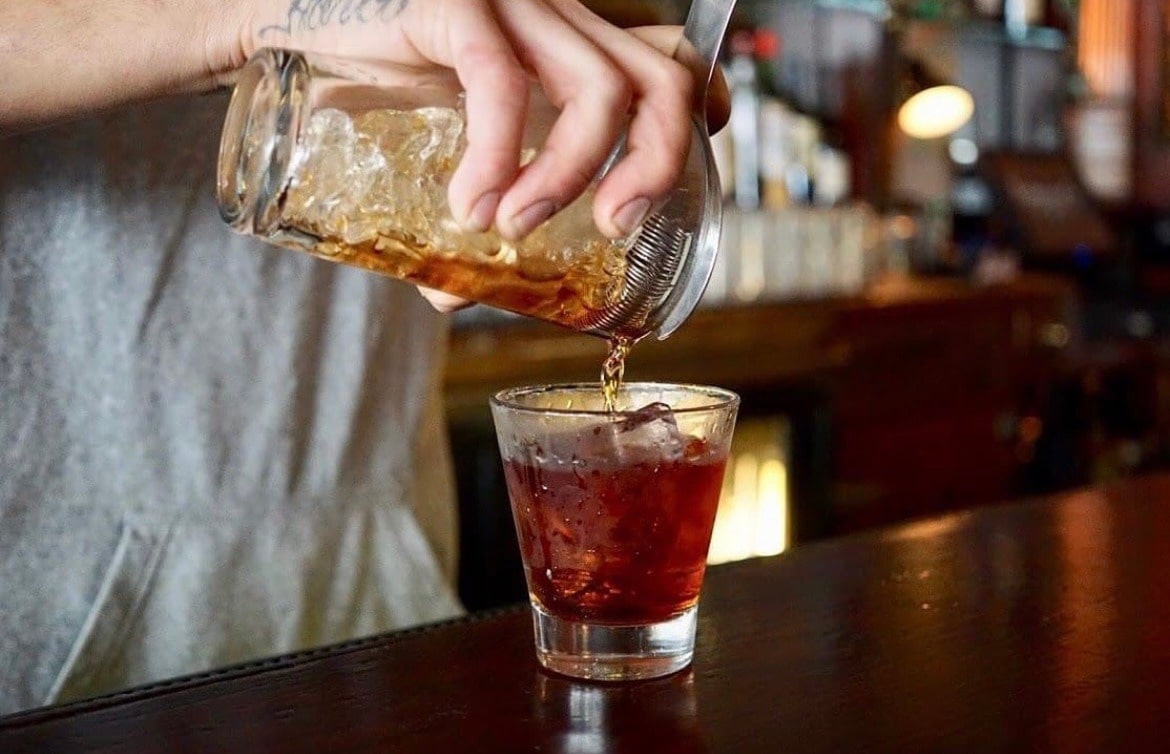 2013 W North Ave. Chicago, IL 60647
Just in time for "Dry January", late-night Wicker Park favorite, Estelle's, has added the NO Fashioned to their cocktail menu. A completely alcohol free Old Fashioned, the drink features Spiritless Kentucky 74 which delivers a high-quality, smooth finish, underpinned by familiar notes of caramel, vanilla, and oak, Stirrings Blood Orange Bitters, Demerara syrup and non-alcoholic ginger bitters.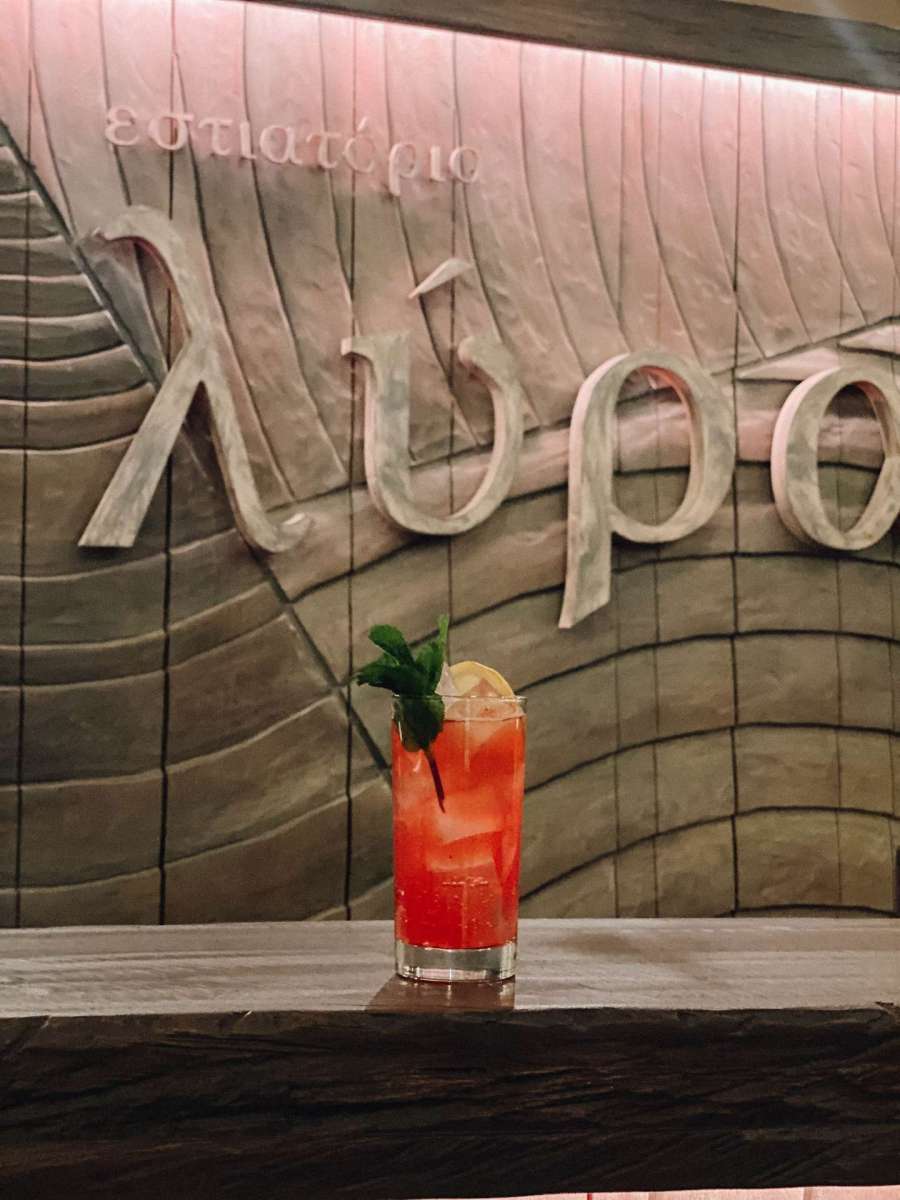 Halara
at Lyra
905 W Fulton Market, Chicago, IL 60607
Known for an entire menu and vibe that takes guests on a Mykonian escape, the wildly popular Greek restaurant in Fulton Market takes their n/a beverages just as seriously as the do all the rest of their impressive offerings. One of the most popular for those looking to steer the spirit free route is Halara, featuring Amass Zero Proof, Pomegranate, Lemon, Mint, and Tonic. It's a must try if you're into fruity, breezy drinks!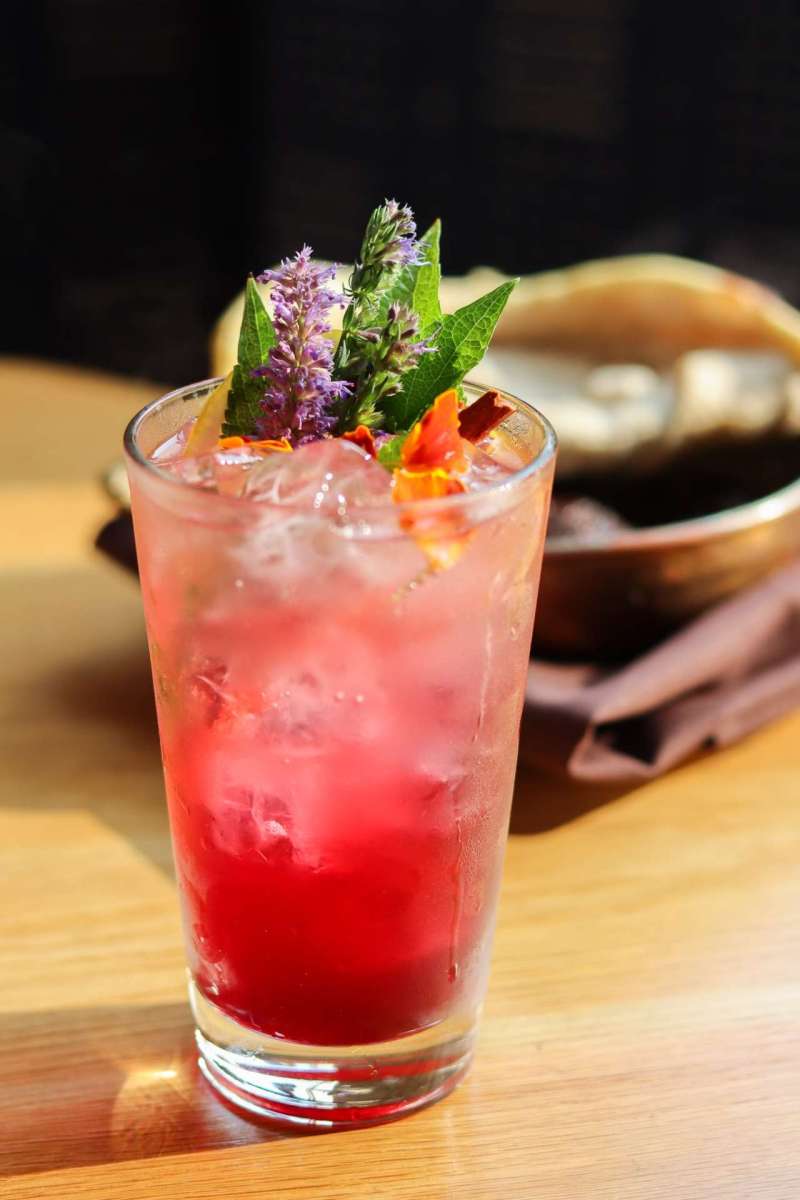 2429 N Lincoln Ave, Chicago, IL 60614
In addition to Galit's cocktails being inspired by their spice vendors, Galit's cocktail program repurposes leftover ingredients from the kitchen to help reduce waste. Additionally, they are putting their own unique twist on non-alcoholic cocktails with Gazoz. Inspired by the infamous Gazoz from Tel Aviv, diners can sip on these fizzy, fruity, and herby sodas made in-house at Galit. Based on sparkling water, Galit's Gazoz are infused with homemade shrubs and syrups, fermented fruits, spices, herbs, and a variety of flowers. It's as refreshing as it is visually stunning, thanks to a fun play of textures and vibrant colors. On the menu now, diners can sip on two variations.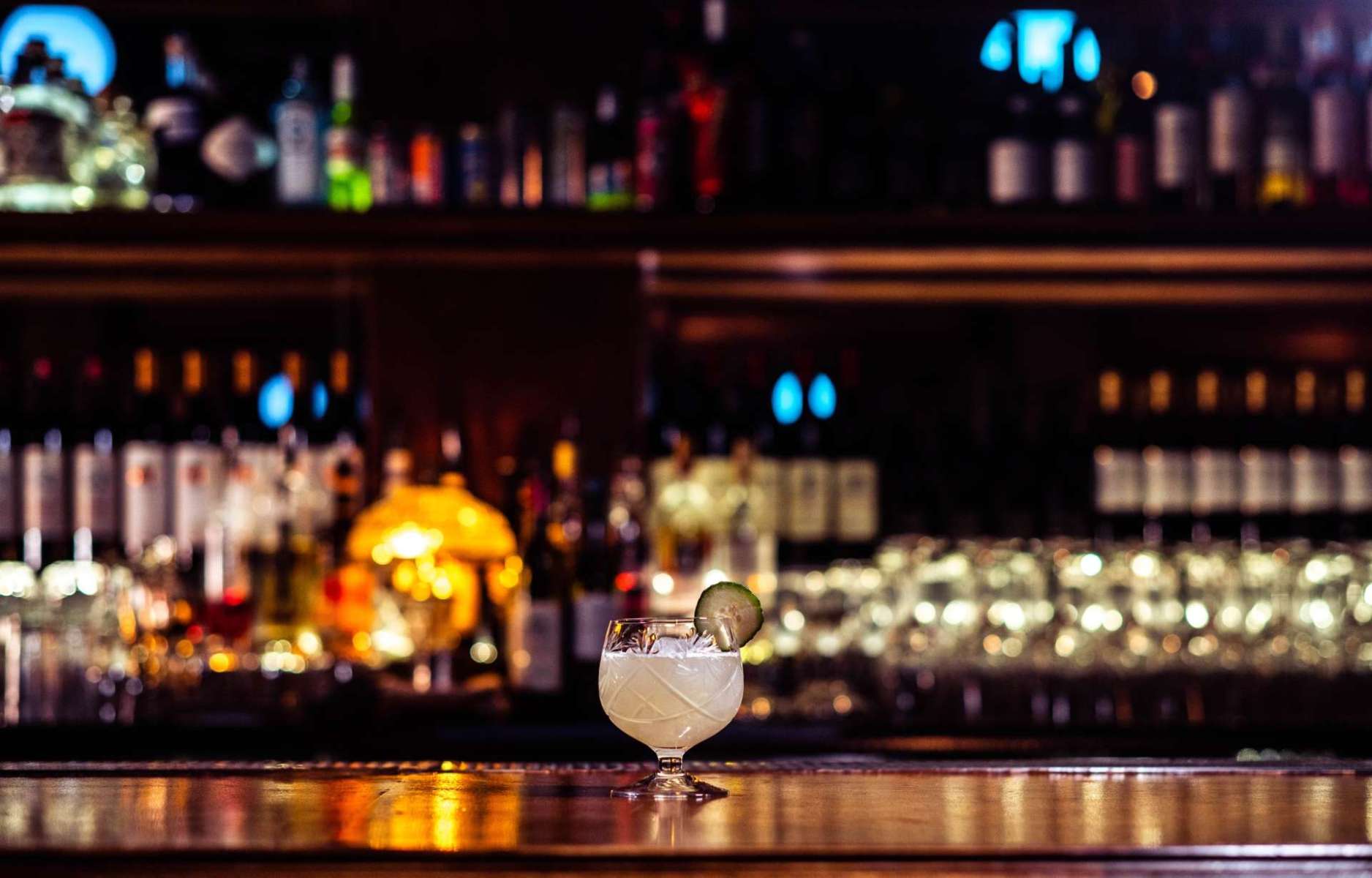 5657 N Clark St., Chicago IL 60660
For Chicagoans recognizing "Dry January" this winter, Oda Mediterranean Cuisine in Andersonville has two refreshing and tropical inspired non-alcoholic mojitos available like their signature Key Lime Mojito with house made key lime syrup as well as a Passion Fruit Mojito.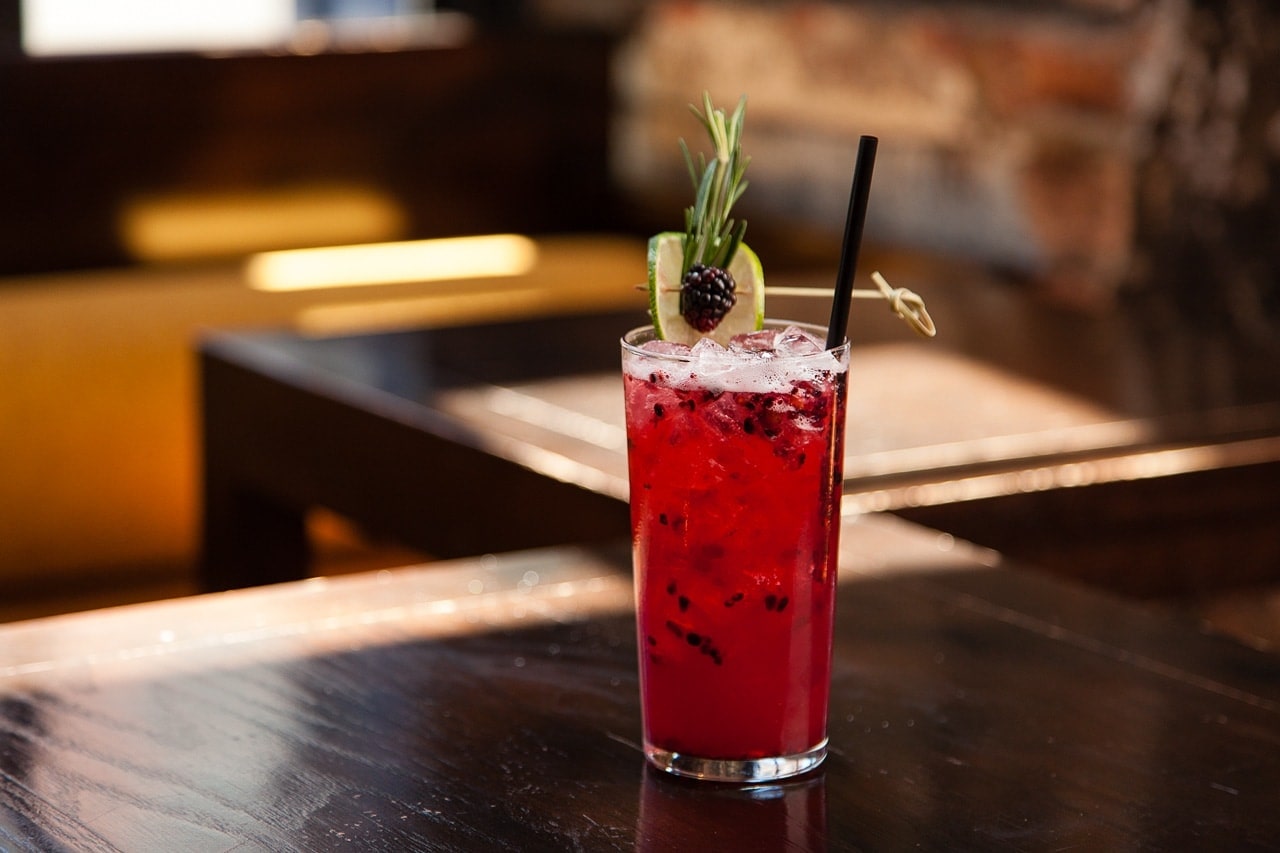 110 W Illinois St, Chicago, IL 60654
To honor Dry January, Sunda New Asian has three delicious mocktails to choose from:
Strawberry Fields – muddled fresh strawberries, lemon, lime, orange, fennel syrup
Blackberry Limeade – lime, rosemary syrup, muddled fresh blackberries, club soda
Grass Tiger – lemongrass, lime, orange, ginger beer, fresh spanked mint, club soda, jalapeno
If you're looking for something refreshing to prepare yourself for the spring, definitely explore these zero-proof beverages at one of the best Japanese restaurants in Chicago!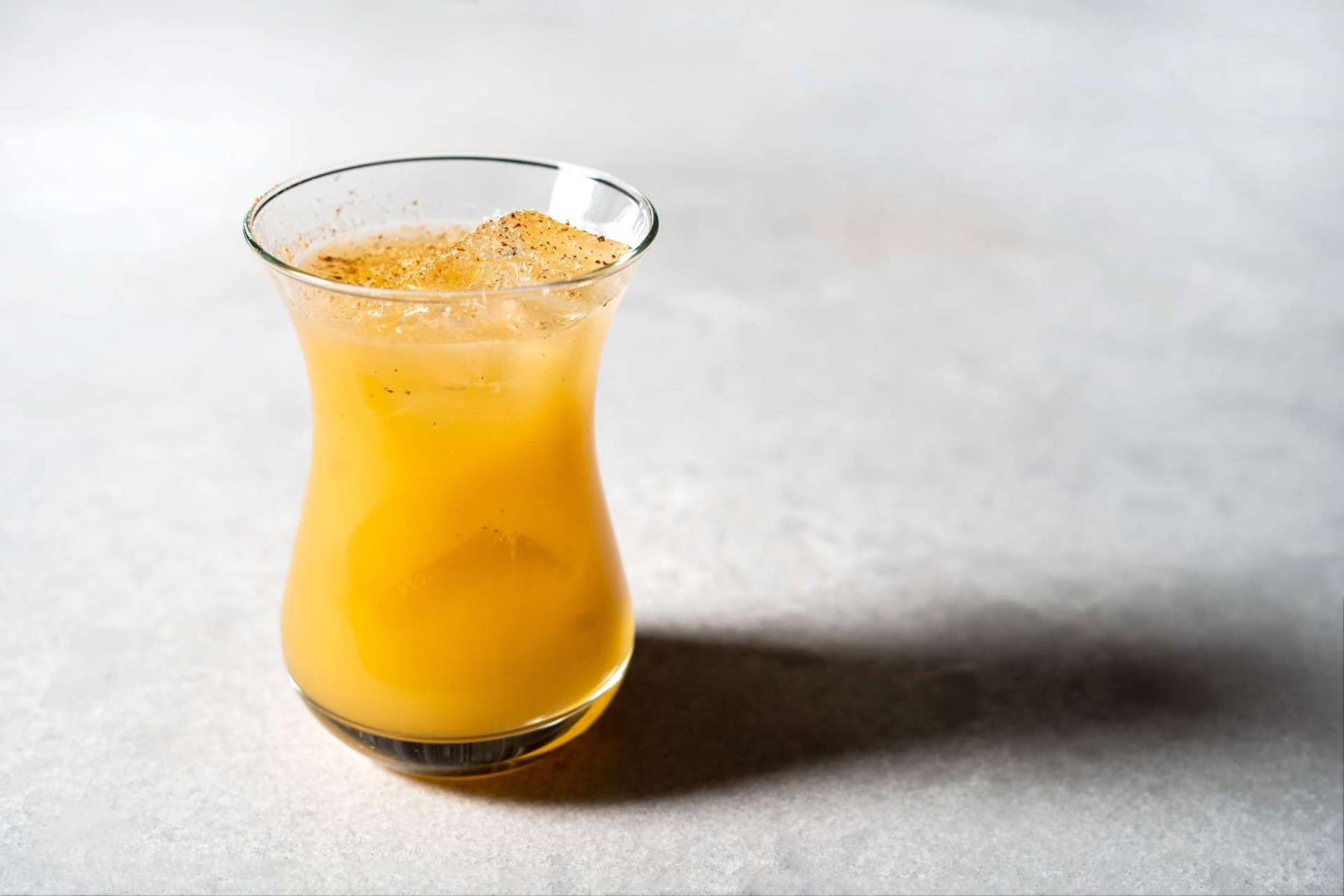 2200 N Clark St, Chicago, IL 60614
At Esmé, Beverage Director Tia Barrett utilizes the Michelin-starred kitchen as an extension of the bar to create a variety of spirit-free cocktails that are available to pair with the menu. On the menu this winter, sip on the "Fall Harvest" featuring honey, ginger, lime, and fermented butternut squash. Also on the menu, diner's can sip on the Truffled Yuzu made with maple syrup, yuzu, black truffle, and burlesque bitters. As a fun play on the menu, diners can also enjoy the Curried Corn cocktail featuring corn stock, seedlip spice 94, french curry, and almond orgeat. At Bar Esmé, Tia also offers a la carte spirit-free cocktails.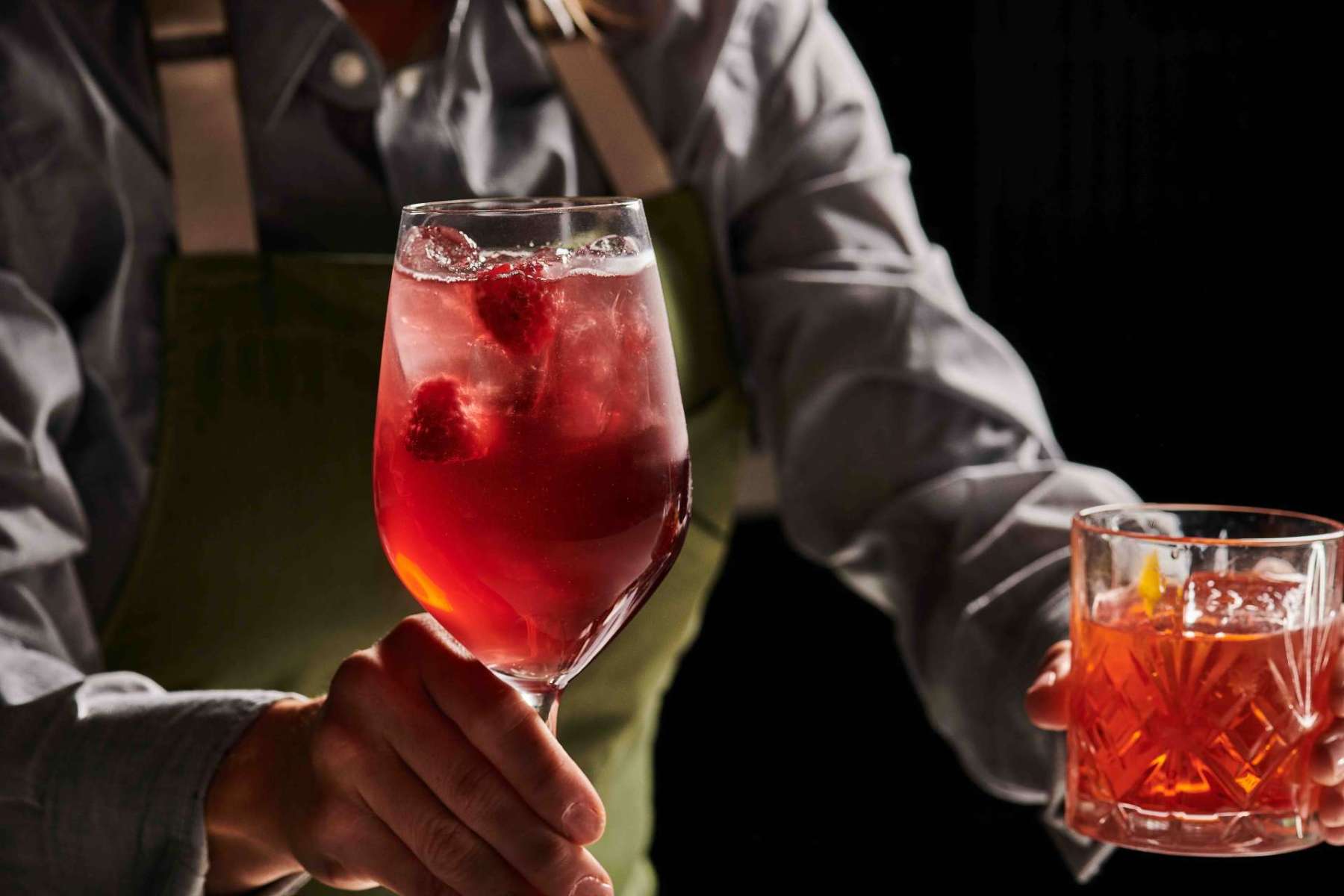 739 N Clark St, Chicago, IL 60654
LIVA at Chicago Winery offers a trinity of spirit-free cocktails called Flightless Birds for when you want to stay grounded. The Negroni Libero features lyre's italian orange, aperitif rosso and soda – perfect for fans of the classic. The Tiki-Taka combines rooibos tea, ginger, black pepper, cranberry and tonic, while the Hotel Evangeline mixes seedlip spice 94, pineapple, apricot, lime and cinnamon.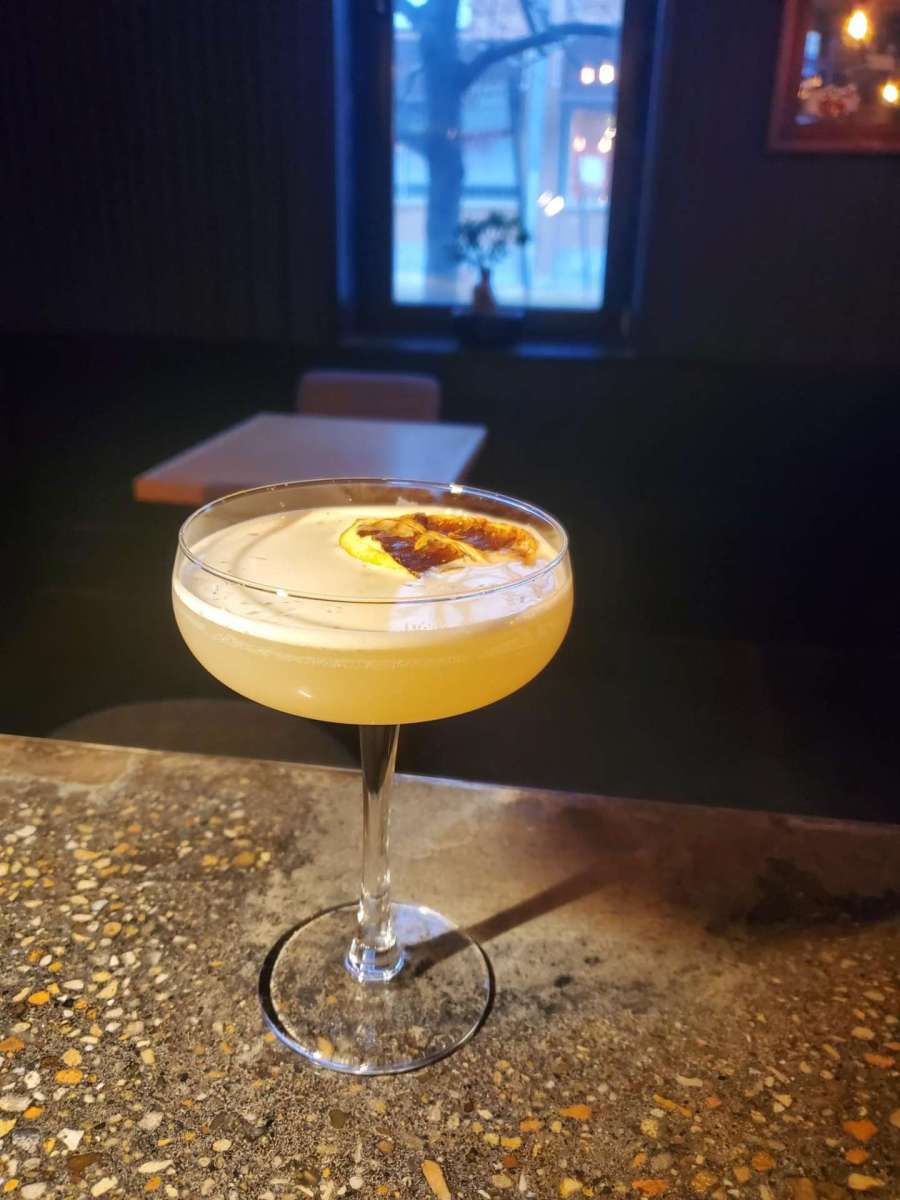 1465 W Willow St, Chicago, IL 60642
The twice-Michelin-recognized Omakase outpost in Pilsen might have an incredible list of Japanese Whisky, Sake, and cocktails, but their selection of spirit free cocktails are just as impressive and are uniquely created every season by an expert bar team led by Zak Sherman. Balanced and playful creations include:
Relaxi Taxi – Oolong Tea Reduction, Clove, Lemon, Mad Tasty Yuzu citrus, CBD Soda, Spicy ginger CBD gummy garnish
Forbidden Sour – Forbidden Forest Tea Reduction, Orange, Cardamom , Fresh lemon juice, Aqua Fava, Burnt orange
Matcha Mule – Matcha Tea Reduction, Fresh Lime Juice, Ginger Beer
1252 North Wells St, Chicago, IL 60610
Uproar, located in the heart of Old Town, has unveiled three new mocktails for Dry January for $7 each. All are available with the option to add CBD for a smooth, mellow finish. Highlights include the Thyme Flies which features Seedlip Grove 42, a distilled non-alcoholic spirit with a sophisticated, bright, citrus blend of Mediterranean orange, lemon peel, lemongrass, and ginger with a dry finish. Guests can pair their mocktails with a menu of traditional American favorites in an elevated fashion. Uproar's Dry January mocktails are listed below:
Left Me S-Peach-Less, $7: Peach purée, honey mint syrup, lemon juice, topped with lemonade (CBD add-on available)
Thyme Flies, $7: Seedlip Grove 42, strawberry, lemon, thyme sprig, topped with soda (CBD add-on available)
Pineapple Express, $7: Pineapple, lemon, cinnamon syrup, topped with ginger beer (CBD included)
Make Your Own at Home
In case you aren't feeling going out, we've also gathered some home mocktail recipes for you this Dry January. These drinks are easy to make and delicious to taste. You'll find yourself coming back to these drinks even after January, for sure!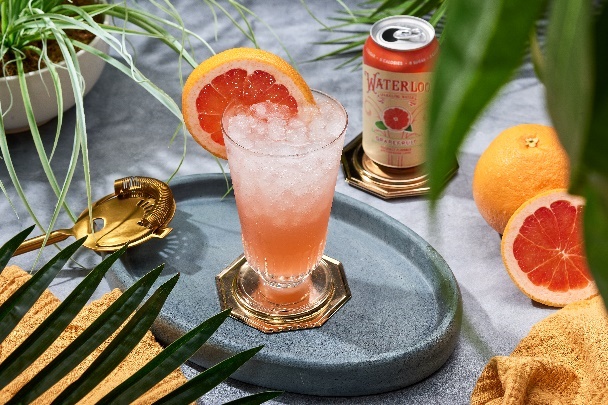 Spicy Paloma
Incredibly zesty and refreshingly spicy. A classic recipe with an aromatic twist. Muy buena. Grab a Waterloo Grapefruit and sip differently with this crisp concoction. In a shaker, muddle jalapeños then add lime juice, salt then ice. Shake well and strain over fresh ice in a glass. Top with Waterloo Grapefruit and garnish with grapefruit wedge and jalapeño slice.
If you want to introduce spicy to smokey, add 1 ½ oz mezcal. For a touch of sweetness, add a splash of simple syrup.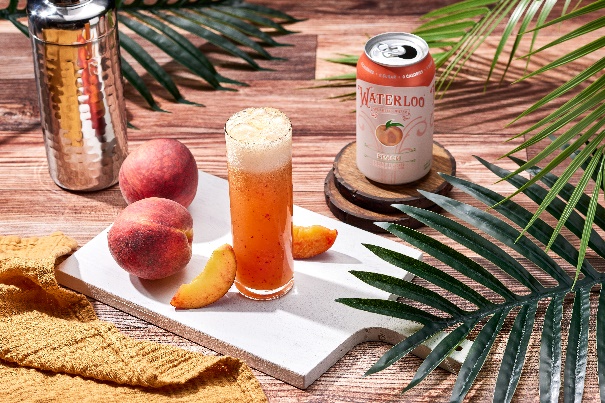 Waterloo Be-Loo-ini
Come for the fizz, stay for the refreshment. Stop whatever you're doing and give your tastebuds a delicious bubble bath. Bring a Waterloo Peach and sip different with this perfectly ripe concoction. To make this mocktail, simply add peach purée in a champagne flute and fill with Waterloo Peach. Give a quick stir.
Featured Image: Unsplash