James Sanders, a Beverly native, had been running a catering business, Fuze Catering, from a kitchen in Gresham for quite some time, but Sanders, like many in the food game, had always dreamed of opening up a restaurant somewhere in the South Side area. At the start of 2020, Sanders finally achieved that dream by opening Dirty Birds Southern Kitchen in Chicago. Located at 8052 S Racine Avenue, Dirty Birds Southern Kitchen slings up always fresh fish and chicken.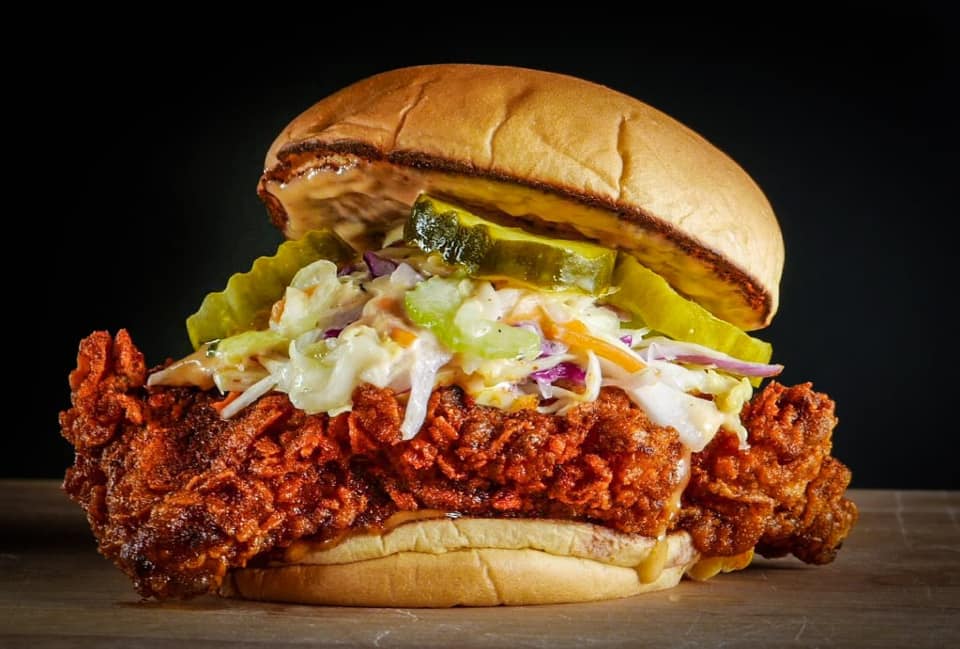 Dirty Birds Southern Kitchen boasts a blackened catfish coated in a "bomb" seasoning and a Nashville Hot chicken sandwich (which is a must) that showcases a chicken brined for 12 to 16 hours and then coated with a dry marinade. In an interview with the Chicago Sun-Times, Sanders said that "We're in a food desert where I'm located. What I want to do is provide something besides just fried chicken and french fries." The food at Dirty Birds Southern Kitchen was an immediate favorite in the community, but within the opening months of its run, the coronavirus pandemic hit. Sanders ended up closing the Chicken restaurant in Chicago in March but now hopes that he can reopen Dirty Birds Southern Kitchen the week of August 10th.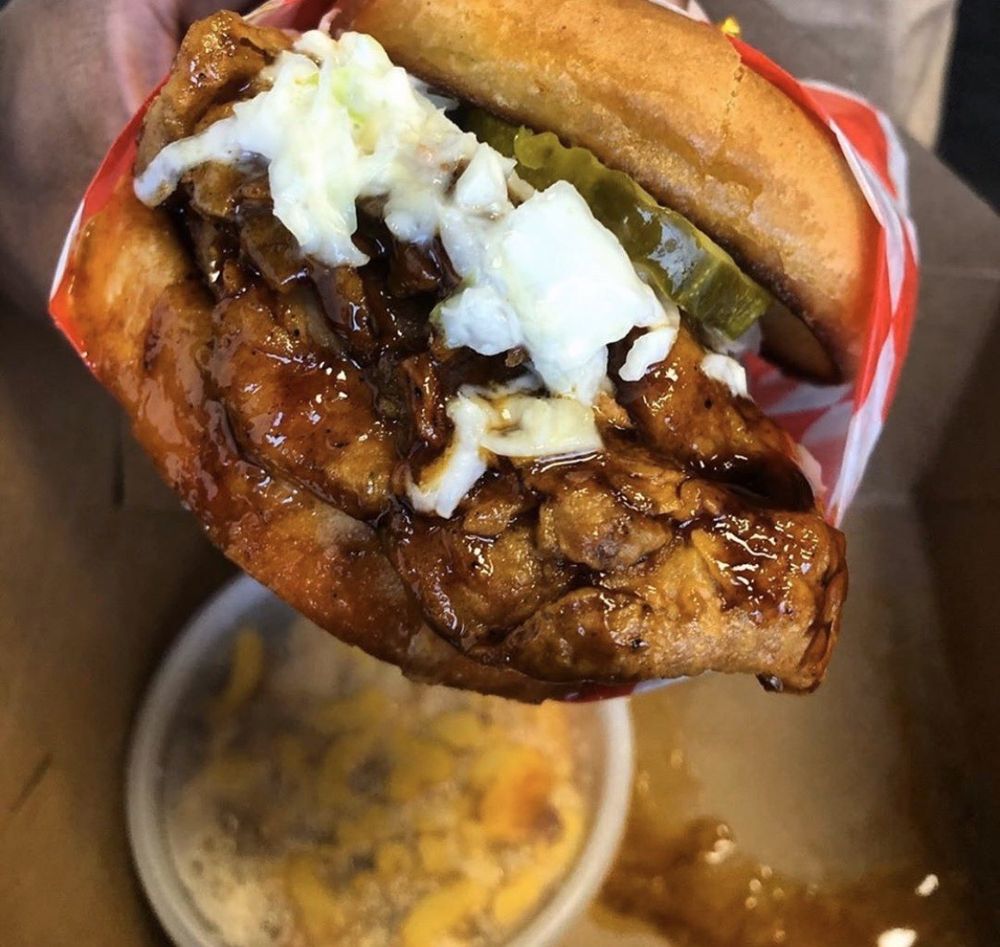 With the reopening of Dirty Birds Southern Kitchen, the chicken restaurant will be adding some new items to the menu, like jumbo smoked turkey legs and brick chicken. Of course, customers can get their favorites from this Chicken establishment in Chicago such as the aforementioned Nashville Hot chicken sandwich or, with a twist of the traditional, chicken, and red velvet waffles. Everything at Dirty Birds Southern Kitchen is whipped up fresh, from the main dishes to the sides, and meals range from $10 to $14.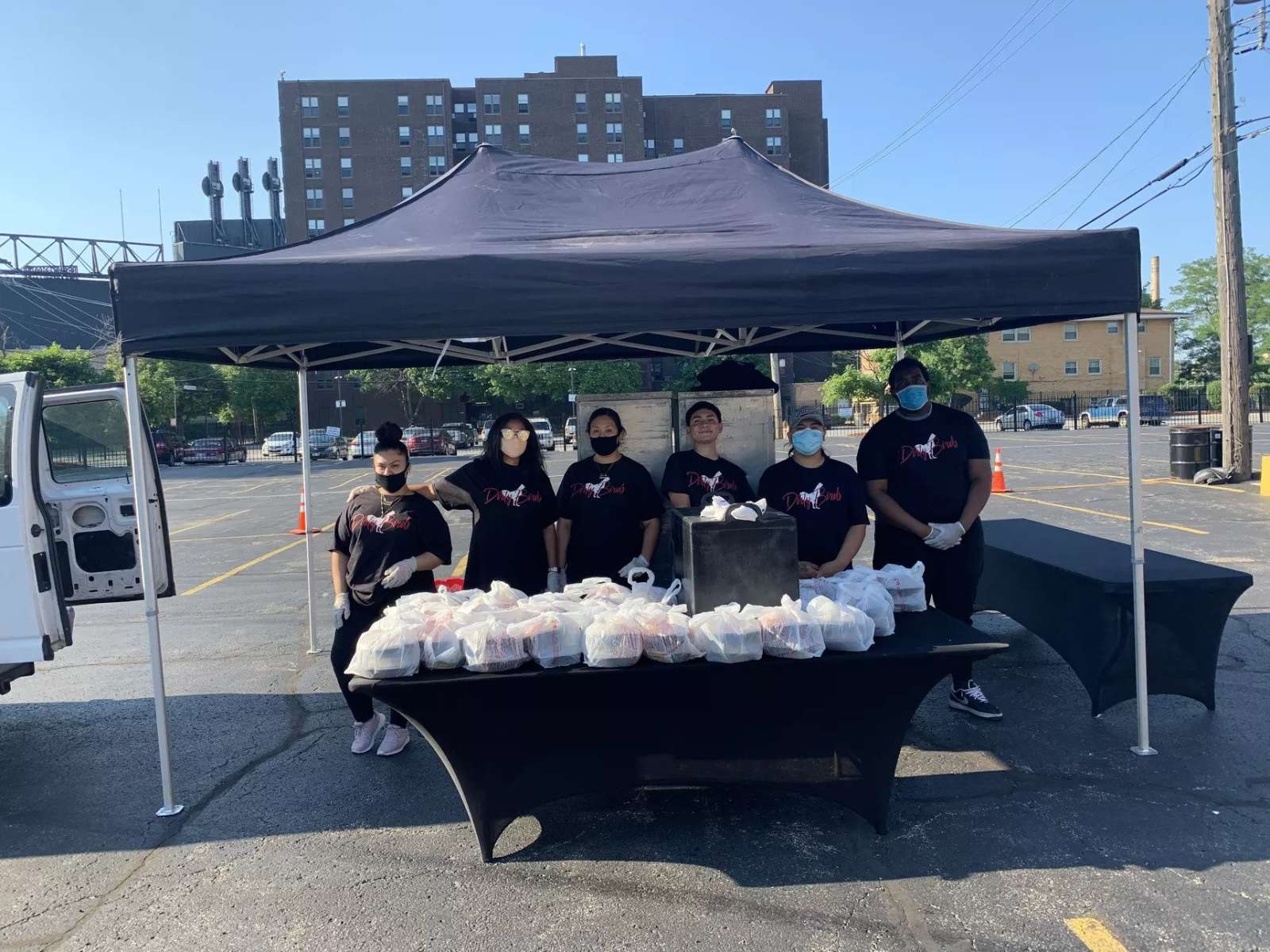 Although this popular chicken restaurant in Chicago was closed, Sanders and crew have still been whipping out meals during the pandemic and taking new roads to bring meals to the community. In a partnership with Chicago Delivers and the Foles Believe Foundation, the Dirty Birds Southern Kitchen team provided over 1,800 warm and fresh meals to Chicagoans through June 16th to June 27th. Shonta Connolly, the operations director for Chicago Delivers said that during the period of their partnership, anyone could take however much they needed, no questions asked.
---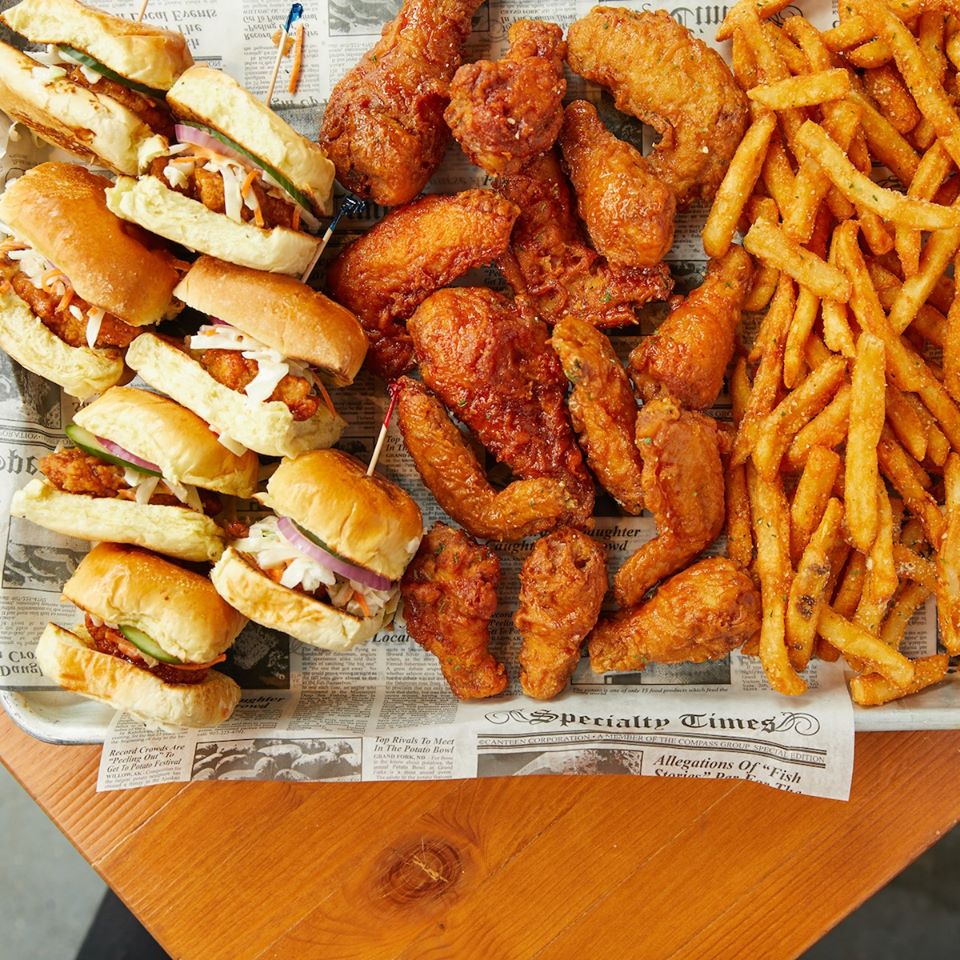 View the Best Fried Chicken Restaurants in Chicago
Craving even more chicken? View our list of the best friend chicken restaurants in the city.
View the Best Fried Chicken Restaurants in Chicago
---
While Chicago Delivers is working on getting a food truck to start the third phase of their meal distribution program, Sanders and his team are still working hard to bring meals to the community through his catering company. Currently, they're making 900 meals a day for 300 residents at a Chicago drug rehabilitation center. With the goal of making 6,300 meals a week, Sanders has hired four new kitchen workers from another restaurant that permanently shuttered its doors. Sanders starts his day at 2:30 am and hits the kitchen within the hour. Wrapping things up there at 8 pm, Sanders gets some quality time in with his daughters before being in bed by 10 pm. Sanders said he's not the biggest fan of working long hours but also said, "Still, it doesn't feel like work. When you love what you're doing, it doesn't feel like work at all." 
At UrbanMatter, U Matter. And we think this matters.
Tell us what you think matters in your neighborhood and what we should write about next in the comments below!
Featured Image Credit: Dirty Birds Southern Kitchen Facebook Page
READ MORE LIKE THIS
DOWNLOAD THE URBANMATTER APP
FIND PARKING