You know how this goes. We made the list. You check it twice. And then you yell at us, because we're all wrong, all the time.
Go ahead. We know you want to.
This is UrbanMatter's definitive suburb ranking.
20. Oak Lawn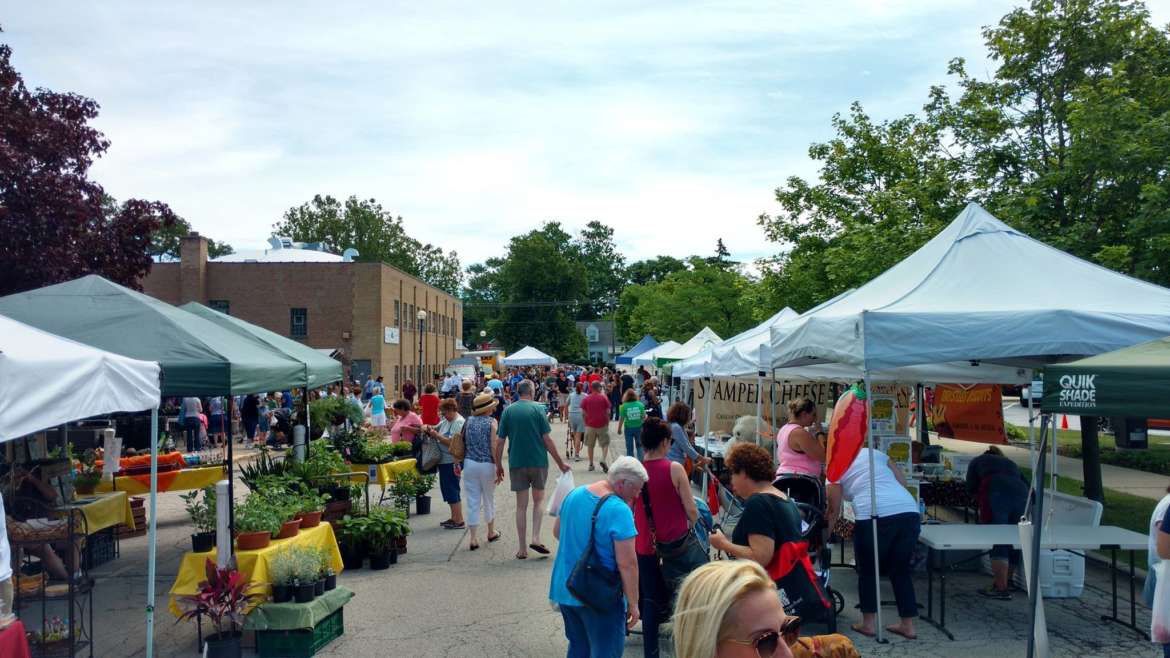 I tried with all of my might to find anything, anything interesting at all about Oak Lawn, but to no avail. Besides a few gross public pools and poor excuses for parks, there's not much to this little town, even if it is pretty well-known. I'm sure residents will protest, but that's only because they've lived there for three generations back. It's a hometown kind of suburb, but I'd be lying if I said I wasn't grateful it's not mine.
19. Barrington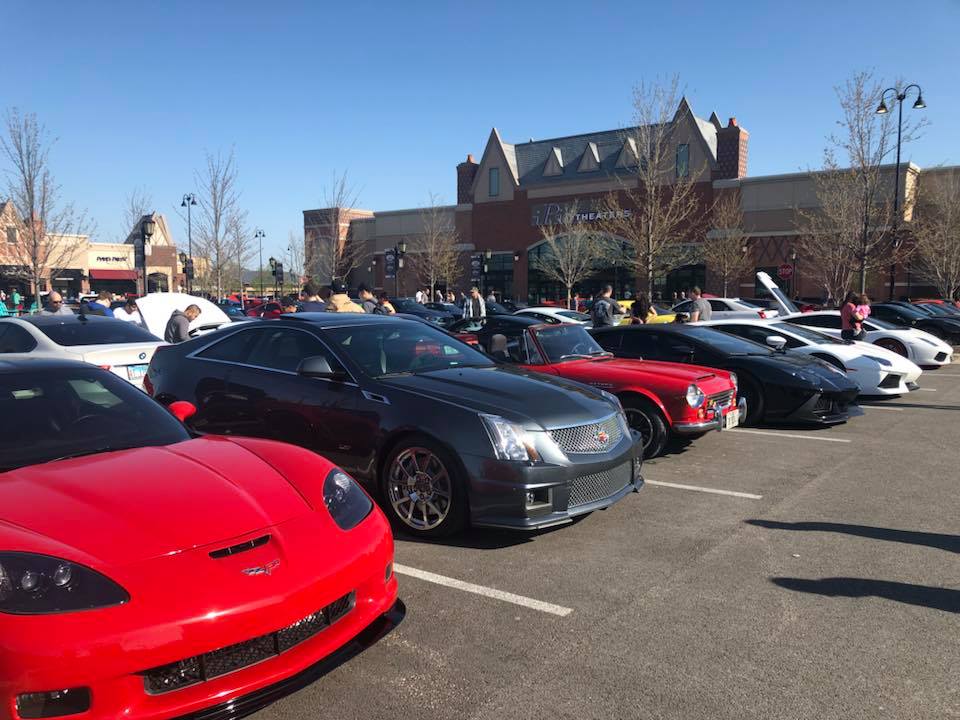 I don't think I could hate a town more than I hate Barrington. The only reason it's not last on this list is because the Arboretum is sometimes worth visiting if you have a special occasion to celebrate at Pinstripes. Other than that, the suburb is filled with a bunch of rich snobs in Porsches who live 30 minutes away from each other in the same damn town. Literally a waste of space, IMO.
18. Orland Park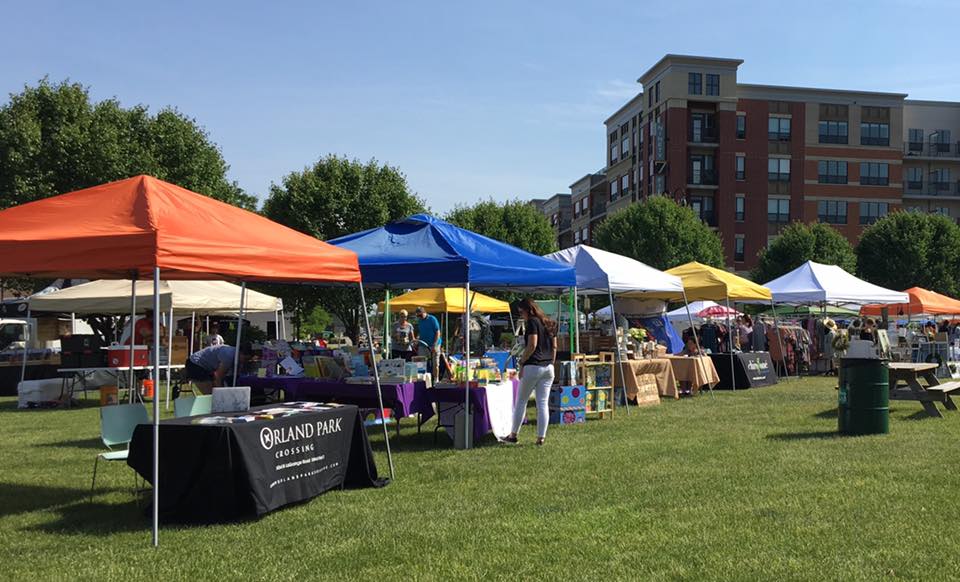 Orland Park is home to many local festivals and parades every year, but other than the basic stuff every town should have, there's not much beyond that. While the standard of living is affordable, there are only dive bars and chain restaurants to spend your money on. While that might not be a dealbreaker for families, millennials like you might like a few more adventurous options in your day-to-day.
17. Gurnee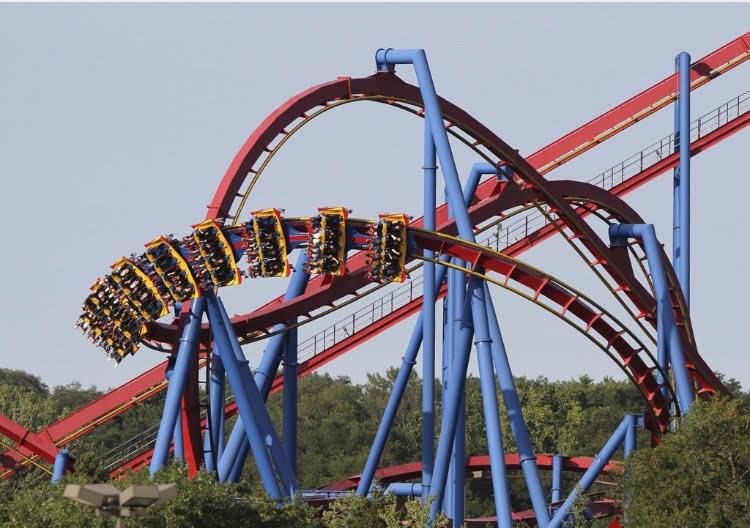 Not much to love about this place. By far, the one thing it's known for is Six Flags, but after you've had your annual visit, you've pretty much exhausted the resources of this suburb in Chicago. Yes, they have a huge shopping mall, Gurnee Mills, but you might as well cut your trip in half and just head to Schaumburg. Besides a few streets with—yup, you guessed it—a bunch of chain restaurants all piled in a row, there's not much to do in this disappointing town.
16. Lisle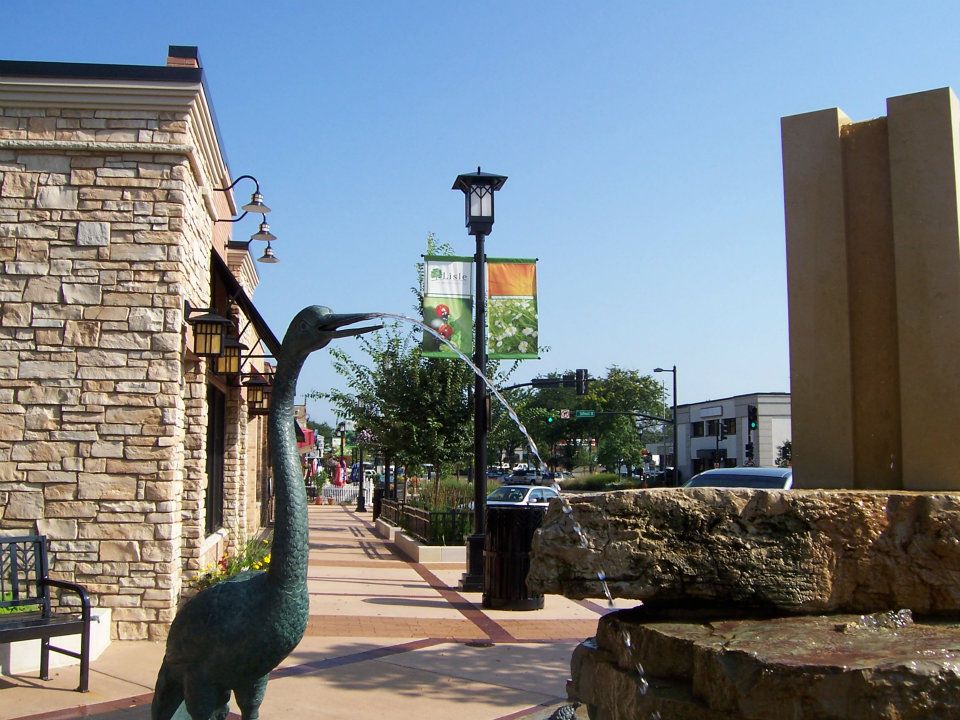 This tiny suburb surprised me with how much I fell in love with their single-street claim to fame. Main Street is home to some classy little bars and restaurants, and even a museum, but there's not much else to say about this town. While the Morton Arboretum is worth a walk-through during all seasons, and their annual Eyes to the Sky air balloon release is definitely a sight, Lisle in its entirety is totally lacking in things to do.
15. Wilmette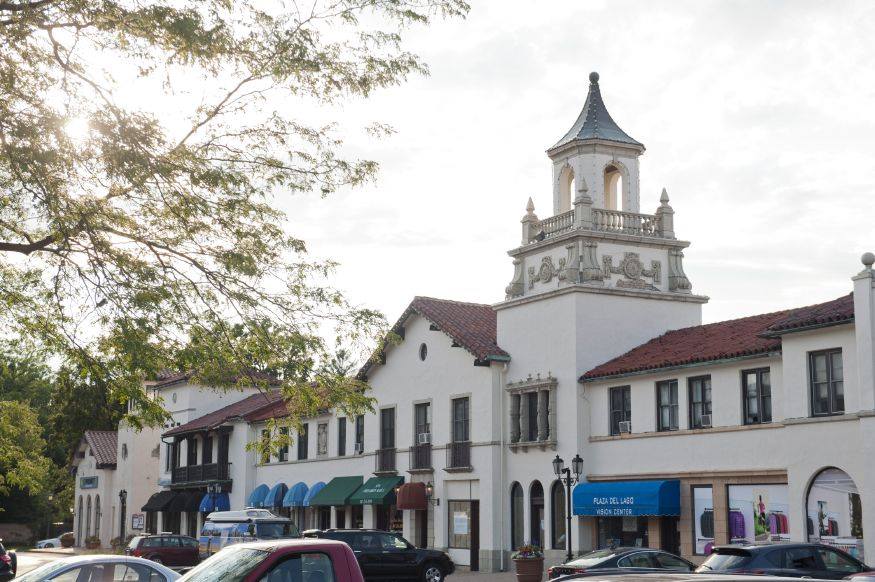 The only good thing to reside in Wilmette is the Baha'i House of Worship, the one place in this whole town that is inclusive to everyone. Everybody knows this is probably one of the wealthiest parts of Illinois, which really can only mean one thing: snobby people. Yes, the schools are fantastic, yes, there's like zero crime, but it's also completely dried up of nightlife and everywhere you look, you feel judged by your car, your clothes, your house, your lifestyle… all of it. But hey, if you've got the cash, I guess this is an excellent Chicago suburb to purchase a fancy home.
Read More: 8 Best Places to Buy Wine Near You in Chicago
14. Rosemont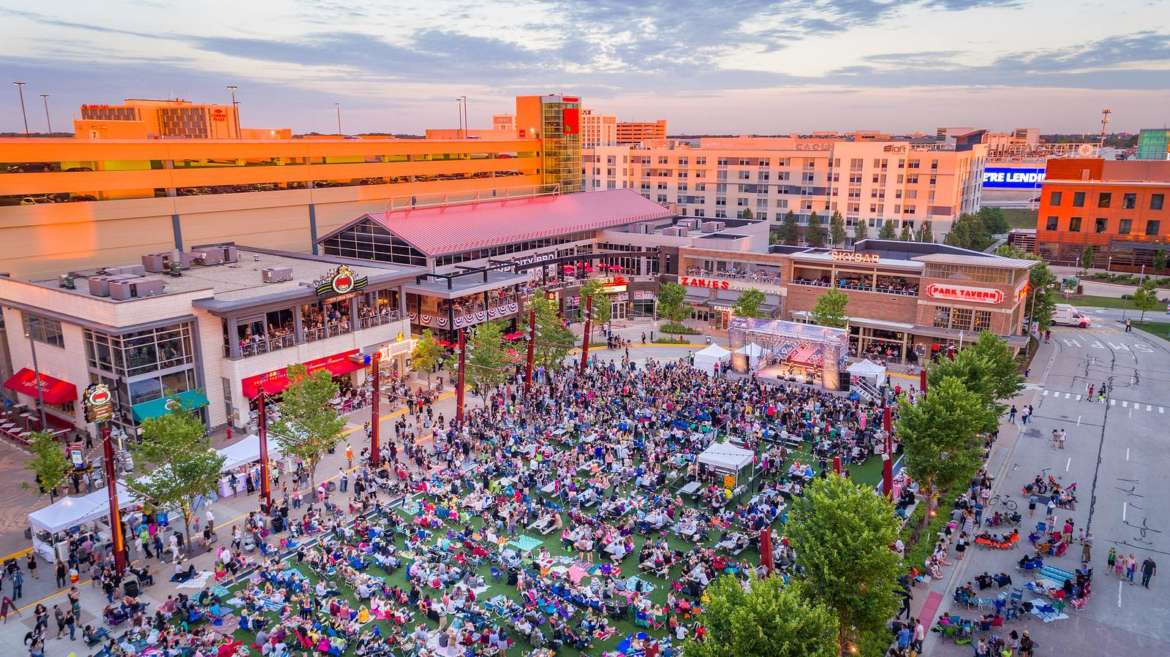 This place is quite simply just not safe. There is so much crime that fluctuates in and out of Rosemont, and it's no wonder because it's got a thriving nightlife. I guess there's a price for good bars, huh? If you haven't been out to Rosemont to do a drunken loop around Parkway Bank Park, I don't want to be friends with you. But other than a few big convention centers that host events year-round, there are no little things to do in Rosemont. It's all big, all the time, which is why it's a great place to visit, but maybe not to live.
13. Elgin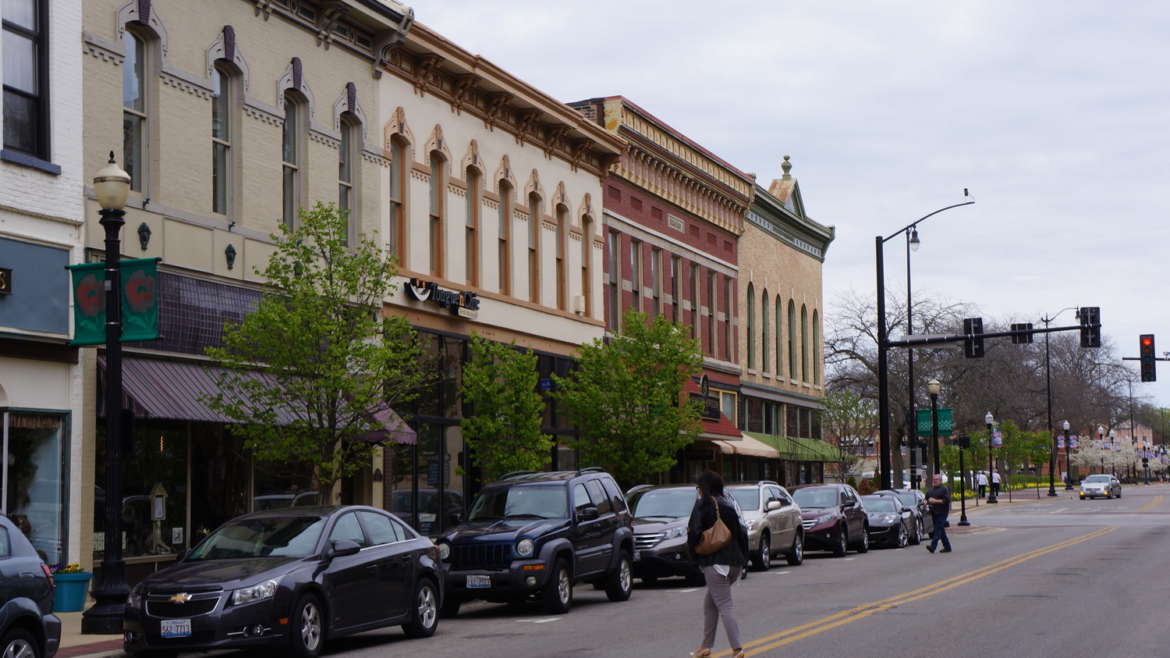 Having lived in Elgin through most of my childhood, I can safely say that there are plenty of community events for kids. The downtown area is adorable, but though there are a few good places to get drinks, everything goes dark around 8 pm. No wonder, though, because Elgin's got a terrible crime rate. There's not much to do once you're over 21 (don't get me started on Medusa), so as nice as some parts of this suburb are for settling down with a family, it's not the best place to live if you're young and single.
12. St. Charles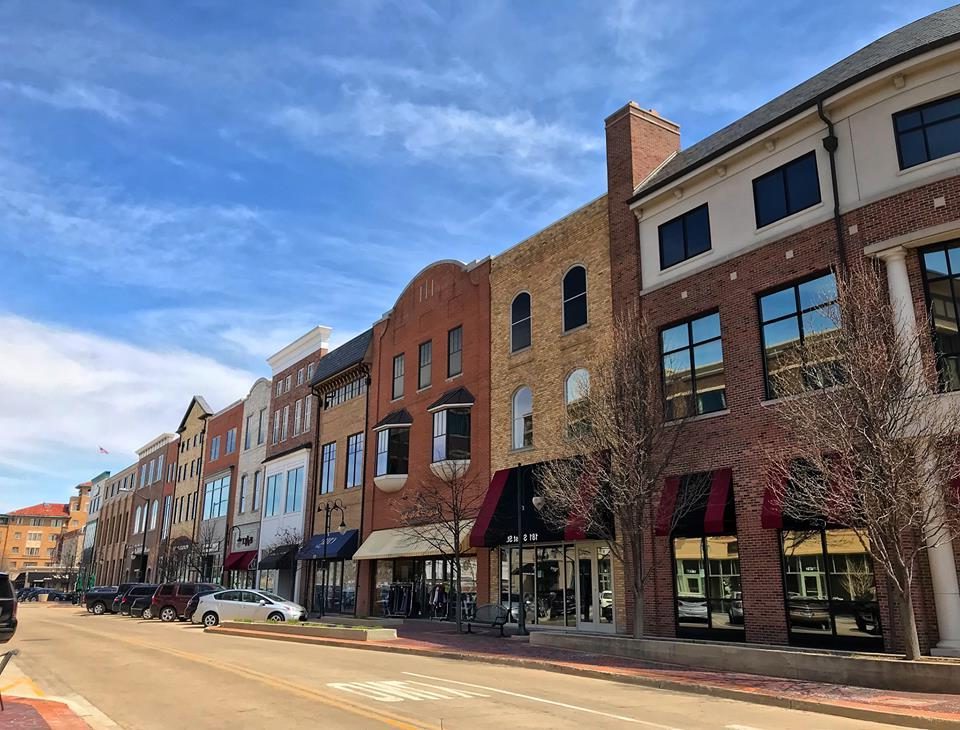 The next suburb on our list is far away from the urban scene in Chicago and has some beautiful landscapes to drive through. But the mere fact that their high school's nickname is White Castle should contribute to their level of pretension. The only reason they're even on this list, and above my hometown, no less, is because their downtown area looks like it could be a tiny village in Italy.
11. Palatine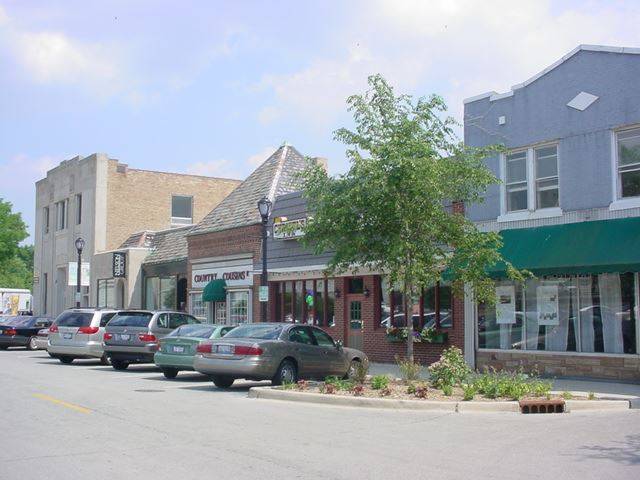 Durty Nellie's is the first thing that comes to mind when I think of my past adventures in Palatine, and I'd be lying if I said I haven't had one too many blacked-out nights there. I once saw Milky Chance for free and met a bunch of straight girls I mistakenly thought were gay (this was back in the day, okay, my gaydar was not as fine-tuned as it is today)… Needless to say, you're not going to find much of an LGBTQ+ friendly atmosphere anywhere around here, but it's still a fun downtown area to let loose. Just know that it's bound to get a little sloppy.
10. Highland Park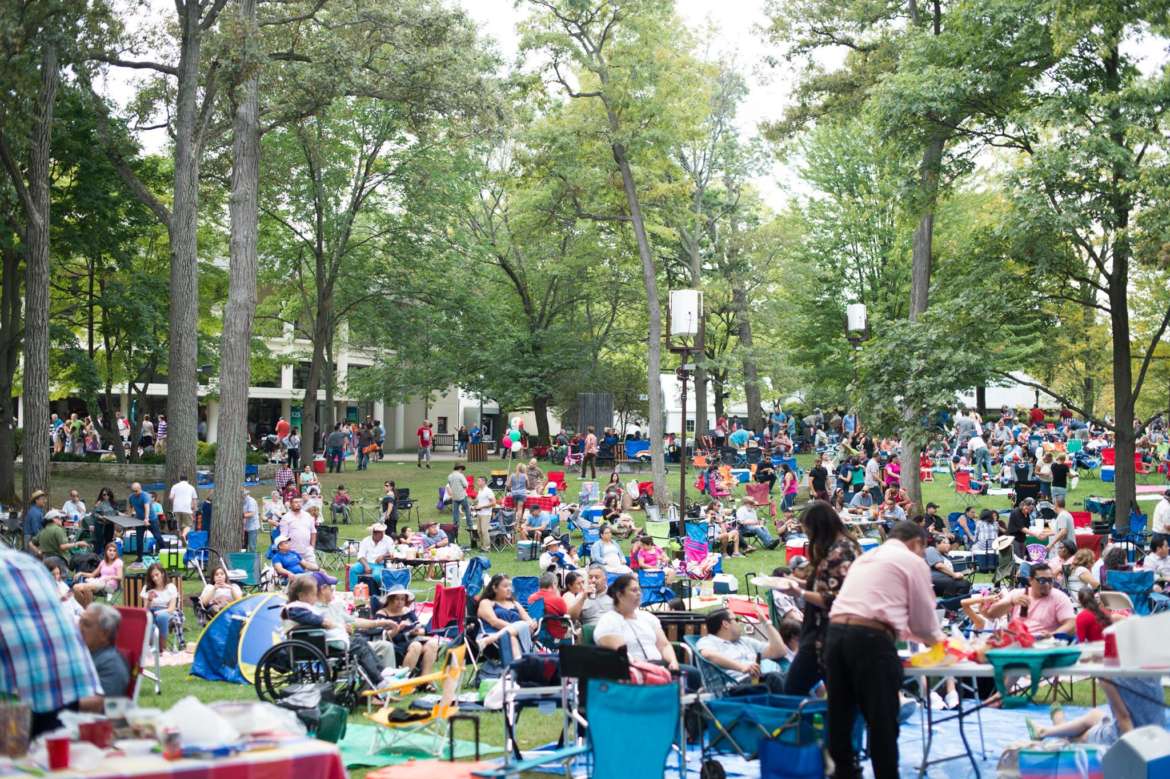 One of the few towns on the north side that actually have public beaches, Highland Park is a solid place to live. It's a pretty small region, but their downtown is high-end and they're close enough to the city to have natural ties to the events happening there. Ravinia Festival is one of their main claims to fame, but unless you're over 40 and into gentrified culture, you probably won't fit into this crowd very well. Needless to say, this is just another fancy suburb that's mostly home to retired or overly wealthy residents.
9. Oak Forest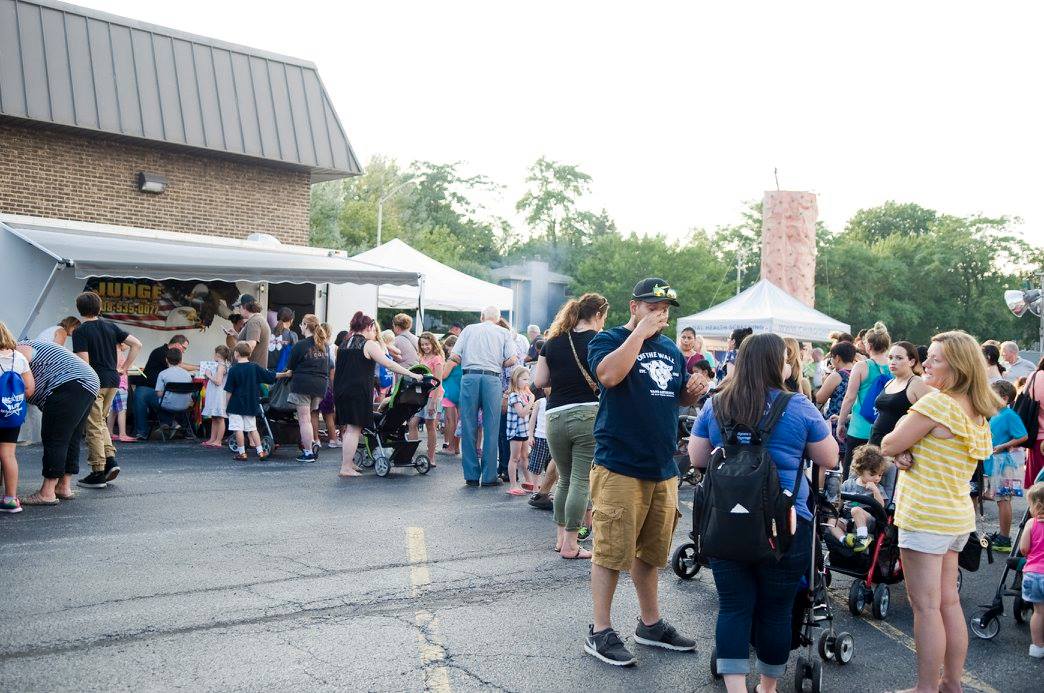 While there are no designated nightlife streets in Oak Forest, there are still plenty of great places to get a drink around here. And, as its name implies, the town is surrounded by lush greens, ensuring that residents have plenty to do outdoors all year round. The events in this suburb occur in and around Chicago Gaelic Park, the gem of the town. The park is home to countless festivals, barbecues, and parades each year. Wile there are no huge upsides for millennials living in Oak Forest, it's still a beautiful town to live in.
8. Elmhurst

As much as I love Elmhurst's little downtown area, that's really the only exciting part of the whole area. The homes are beautiful, so living there is not cheap, which means the bars are not cheap, and so on. But since Elmhurst College is apparently a riot, you can expect to see some crazy students out on the streets every night. Which, depending on your lifestyle, can definitely be a bad thing.
Read More: 5 Popular Architects That Helped Build Chicago
7. Schaumburg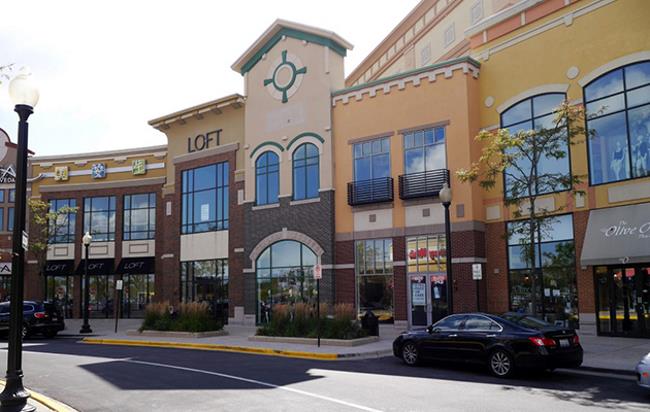 Anyone who's into amusement is bound to love Schaumburg, the home of Woodfield Mall and the giant IKEA. Not only is this one of the largest malls in Illinois, bringing in people from all over the world to visit this suburban highlight, but it also has one of the highest tax rates in the state. So, if you're looking to live in this suburb near Chicago, just expect an increase in your standard of living, even if you're getting paid from out of town.
6. Geneva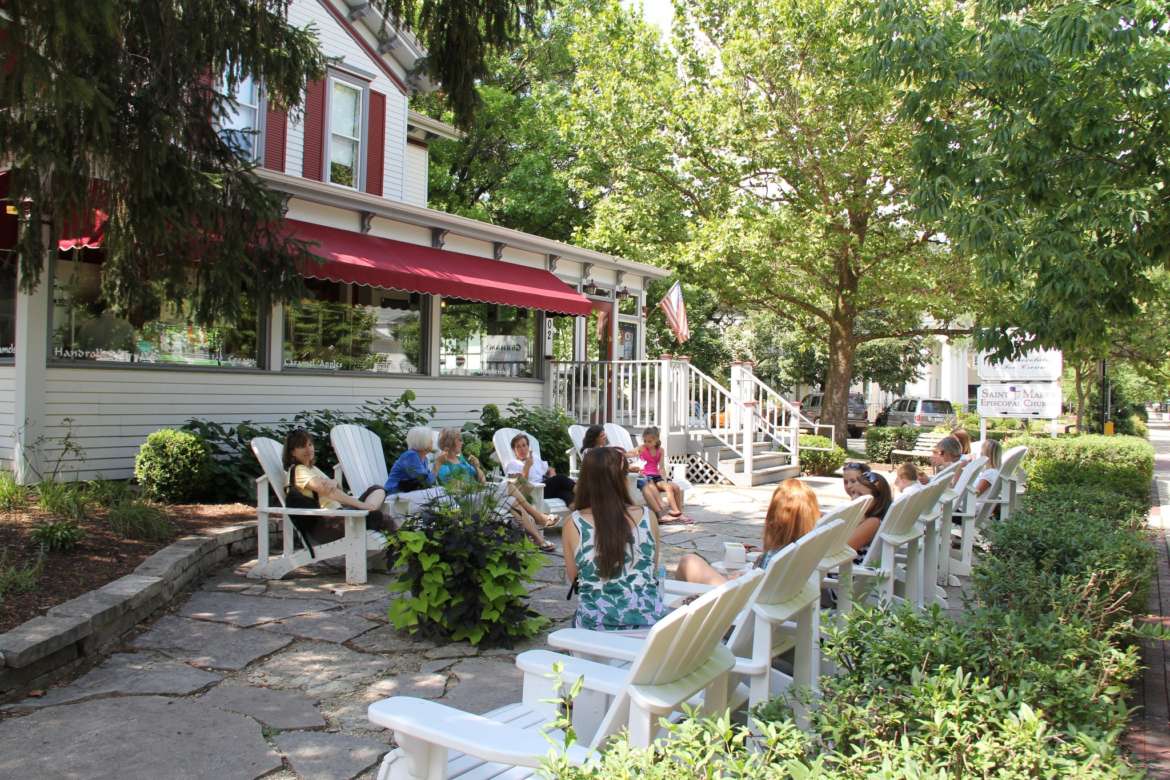 Another pretentious suburb comin' atcha. They've got a lot to brag about: two major outdoor commons and a downtown area that looks so well-put-together that it resembles something straight out of a catalog. Not to mention there are endless forest preserves to roam if you're the outdoorsy type. But again, there's a price to pay being so far from Chicago. There's no easy way to get to Chicago and the nightlife here is not the greatest. Mostly just a good place to raise a family.
5. Naperville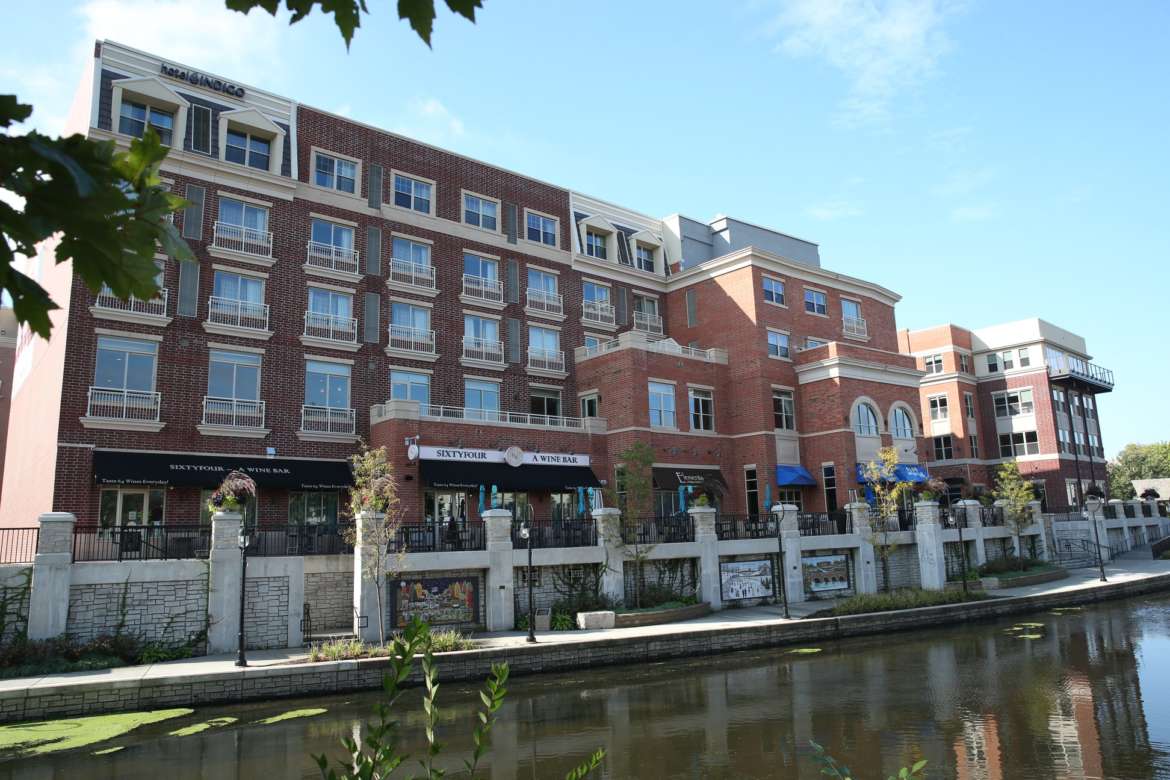 It pains me to add this suburb so high up on our list because everybody knows Naperville is as egotistical as they come. However, I've come to know some pretty great humans who spawned from this suburb of Illinois, so I guess it can't be all bad. Head downtown for a slew of restaurants, bars, shops, and entertainment, and try your best to avoid the bored housewives on their fourth glass of wine.
4. Forest Park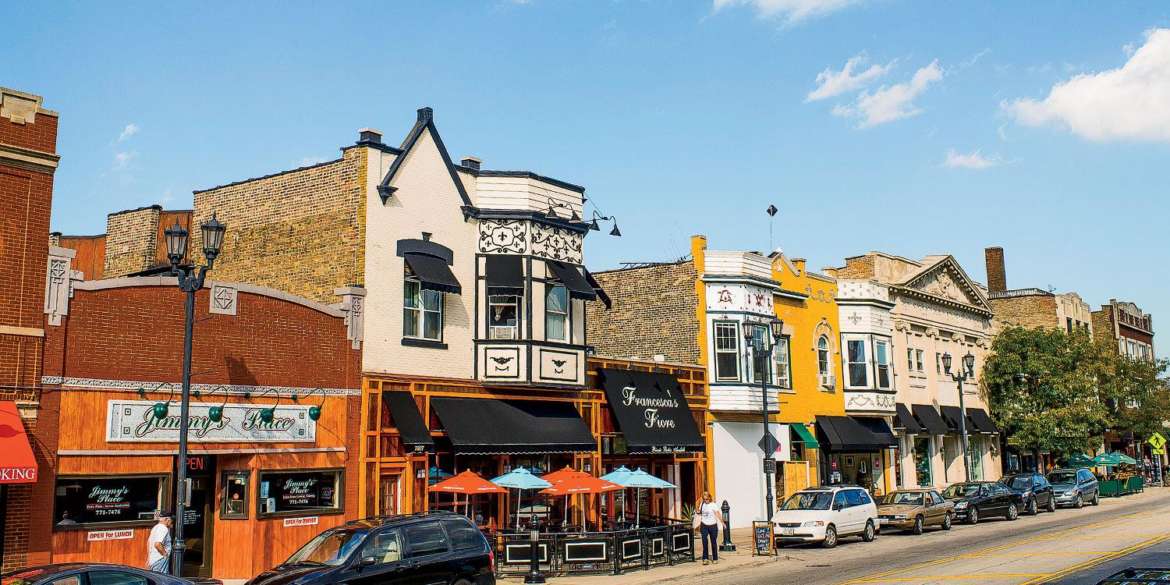 Residing just west of Oak Park is the quiet Forest Park, an inexpensive haven in the center of the suburbs. While their downtown is not quite as impressive as Oak Park, it's certainly worth a trip to one of their thousand pilates studios or a true hipster coffee shop that gets no business but does it for the love of coffee anyway. Plus, the people are pretty nondiscriminatory, which is important when choosing the right suburb. You should know who your neighbors are and what they stand for.
3. Oak Park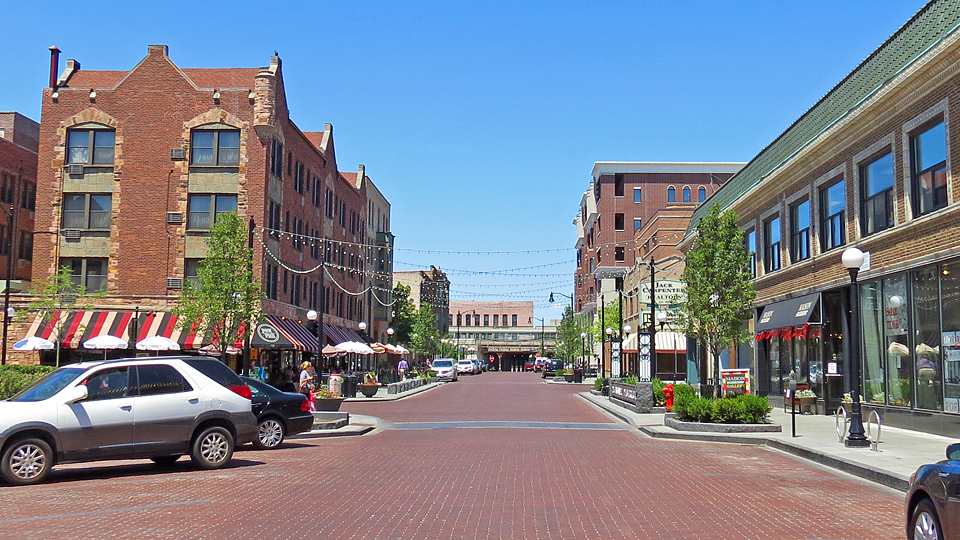 As a current resident, (I know, don't hate me, I still visit the city at least once a week) there's not much I don't love about Oak Park. There's a giant forest preserve that rests just beyond the stretch of the city, so it doesn't take much to get outside and enjoy nature. The downtown area is full of life every day of the week, and they even have their own version of Shakespeare in the Park every summer. As far as suburban living goes, Oak Park is as close to the city as it gets.
2. Libertyville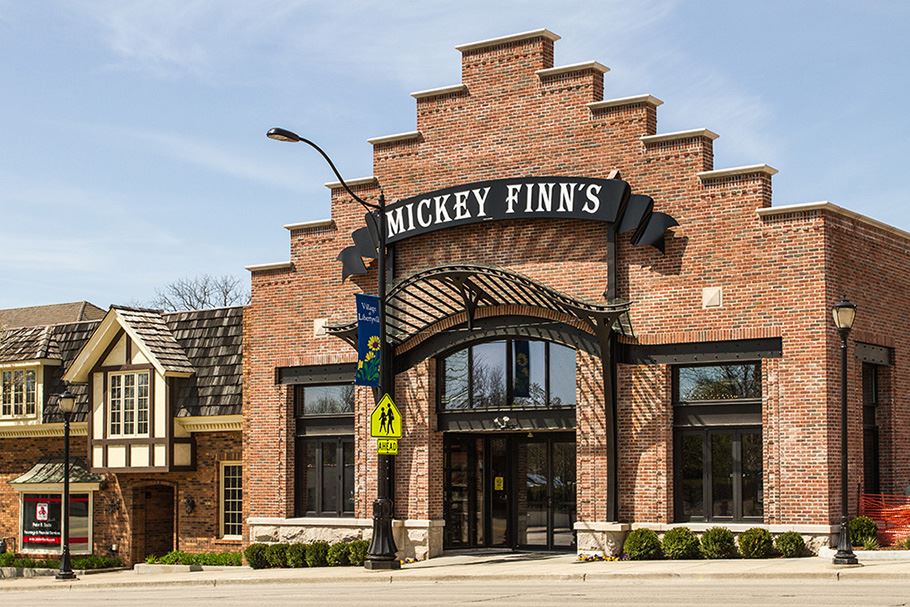 There's nothing to hate about Libertyville except how far away it is from the city. This suburb has a thriving nightlife scene, with a whole street practically dedicated to getting people wasted on Thursday nights, and they're surrounded by safe neighborhoods like the wealthy Vernon Hills, not even included on this Chicago suburbs list because they're a bunch of assholes, and Mundelein, a boring version of Elgin, but secure nonetheless.
1. Evanston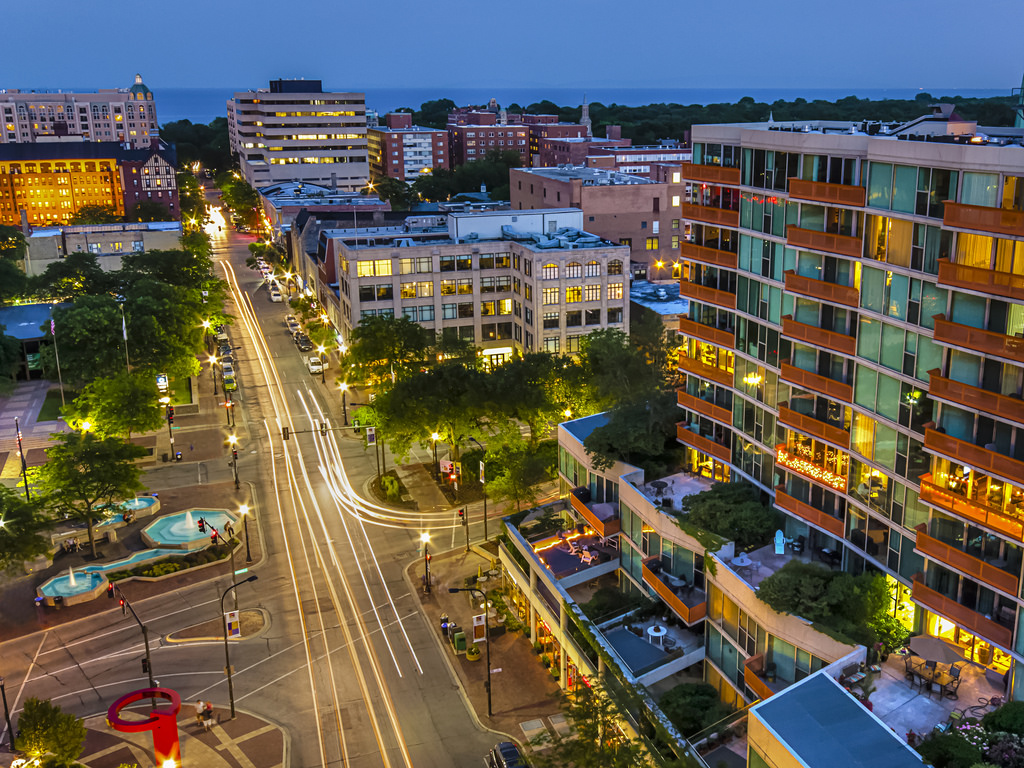 Ah, Evanston. The city in the suburbs (actually, that's what they call Elgin, but truly, I think this is much closer). Everyone who lives in this suburb is so laid back. Not only are they all secretly smoking weed (no really. I babysat for this family and the parents were definitely lowkey stoners), but they're also really open-minded, toting their Pride flags and #Resist stickers like the true group of millennials they are. Oh yeah, that's another thing. Most of these families are pretty young, with 30-year-old moms doing yoga and taking their kids to music festivals with them. Still classy AF, though, and that's what's important.