In 2016, one of the biggest hits on not only the decade but also the last 20 years, opened to rapturous reviews on Broadway. And he goes by the name of Hamilton. The iconic production ends its three-and-a-half-year run in Chicago this January.
Lin Manuel Miranda's now award-winning show tells the story of one of America's first political leaders, Alexander Hamilton, as he goes from being an orphan leaving his island for New York into being one of the Founding Fathers. It chronicles not only the political aspect of his life but his private life, as well. Hamilton chronicles the difficulties Alexander Hamilton, originated by Manuel Miranda himself, faced in being so wrapped up in politics while also trying to maintain his marriage to Eliza Schulyer, whom we discover he cheats on with Maria Reynolds in Act II.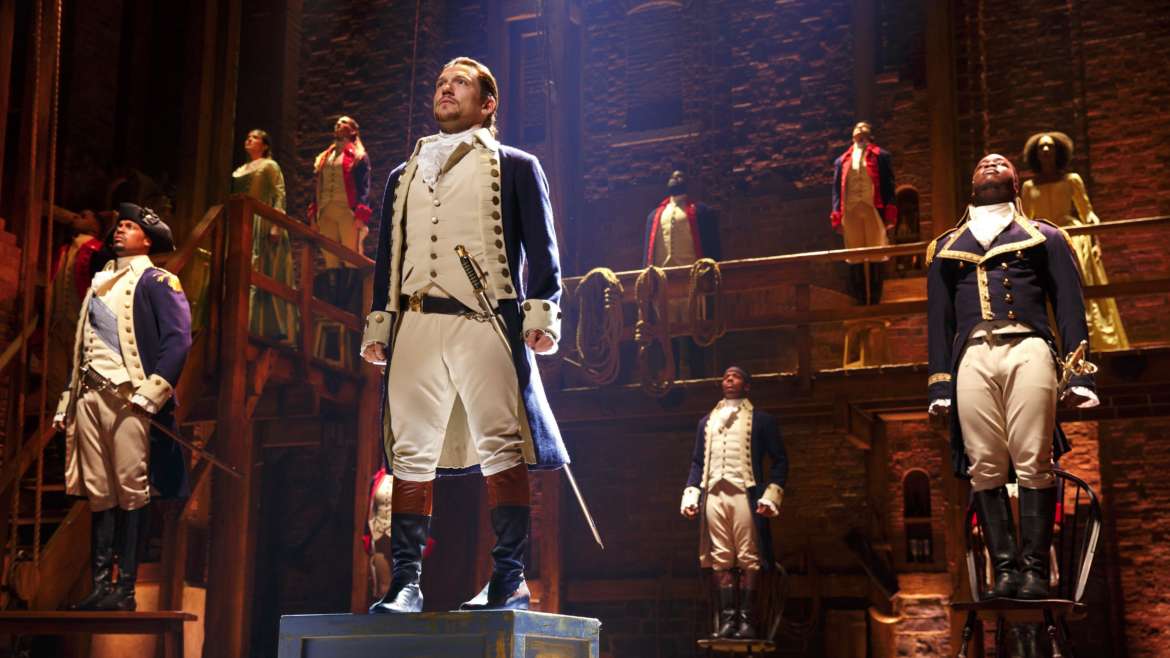 While we know him as a great historical figure, Alexander Hamilton faced many political and familial challenges as well as rifts in friendships due to the former. The show ends just after his death with Eliza singing "Who Lives, Who Dies, Who Tells Your Story" which details how she maintains his legacy.
What makes Hamilton unique is that it's one of the few successful shows that is completely sung, or in this case, predominantly rapped, throughout the story. Similar to Les Miserables or The Last Five Years, there are only one or two moments where the cast is found speaking rather than singing. It creates a different theatre-going experience that really allows the audience to listen to the words in order to follow along. Additionally, the cast is multicultural, which lends itself to the "America yesterday told by the America of today" idea behind the show.
The show had a quiet off-Broadway run in 2015 before transferring later that year to Broadway, where it very quickly didn't give away its shot and became the hottest ticket on the Great White Way. After going on to win a whopping 11 Tony Awards, including all of the actors as well as Best Musical, it was announced that the show would be heading to the CIBC Theatre in Chicago for what was meant to be a few months stay in 2016 that has turned into a three-and-a-half-year residency.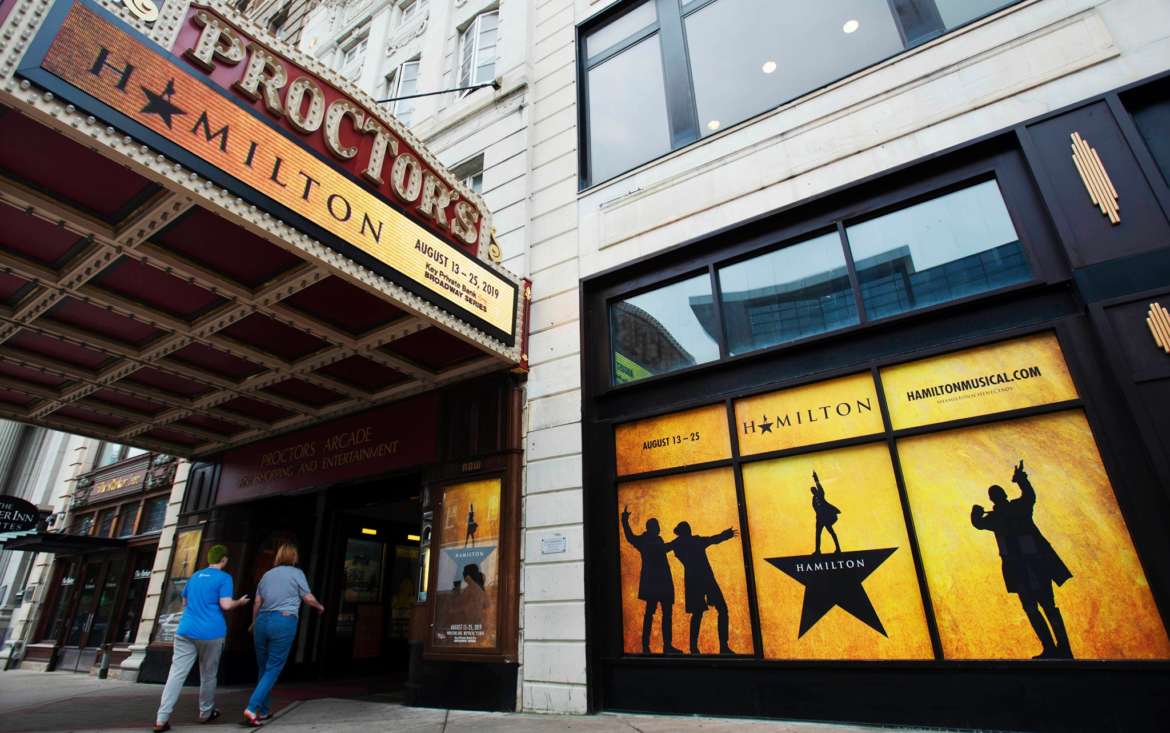 But it isn't just the show that has captured the hearts of so many sold-out audiences. The show also branched off and opened an exhibition at Northerly Island in Chicago, aptly called Hamilton: The Exhibition. This specially built structure became something that no other Broadway show has even attempted. Visitors were able to walk through a visually stunning representation not only of history, but of the creation of the musical as well with voiceover presentations from Lin Manuel Miranda, other actors, and historians.
Hamilton has been a force of nature in Chicago the last three and a half years; from the mayhem of original ticket-block-buying to the digital lottery for $10 tickets to playing nearly sold out throughout its entire run. Hamilton has remained one of the hottest tickets in town. It offers a look into history with a modern hip-hop twist that is accessible to everyone from history buffs to sneakerheads. It blurs the lines between theatre-goers and music-obsessed and appeals to all audiences.
So don't throw away your shot! The curtain closes on Hamilton at the CIBC Theatre in Chicago on January 5th. Buy your tickets for the last stretch of Hamilton performances while you still can.
At UrbanMatter, U Matter. And we think this matters.
Tell us what you think matters in your neighborhood and what we should write about next in the comments below!
Featured Image Credit: Hamilton
READ MORE LIKE THIS
DOWNLOAD THE URBANMATTER APP
FIND PARKING