Corn mazes are the epitome of fall activities. Somehow, this age-old tradition of getting lost amid giant stalks is still around, and boy, do we love it. If you miss out one year, your autumn feels incomplete, just like if you go the whole season without ordering at least one Pumpkin Spice Cold Brew…
Okay, maybe those aren't your thing, but there's no way you can skirt by fall this year without heading to a corn maze in Chicago or the surrounding area. There is plenty of variety among these Midwestern jungles: the shapes and sizes are endlessly divergent, and you'll never solve the same corn maze twice… unless, of course, you do the same corn maze twice.
Visit these Midwestern farms to solve some of the largest and wildest corn mazes in Chicago.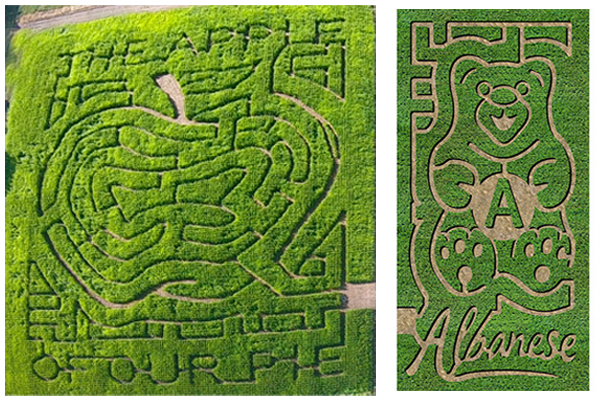 Hobart, IN
Travel to this Indiana destination and find your way through The Apple of Our Pie, a design dedicated to Grandma Luke. The gummy-bear-shaped Albanese Maze repeats every year and is perfect for the little ones.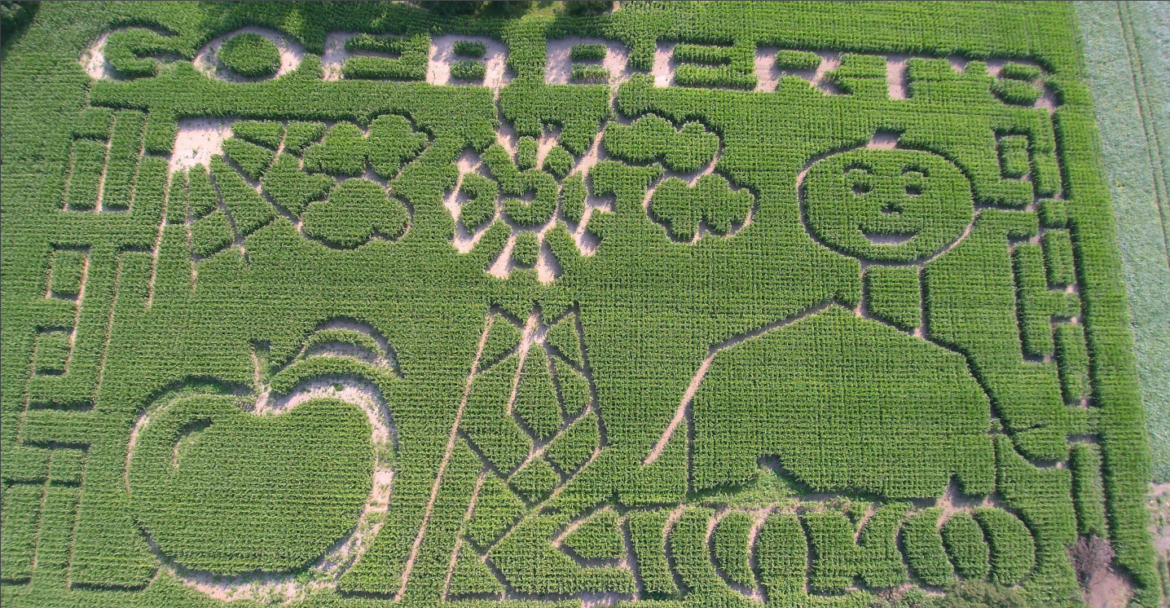 Pingree Grove
A classic favorite pumpkin farm just northwest of the city, Goebbert's is perfect for the whole family. This farm and corn maze in Chicago is provides a fun and easy-going experience that is sure to make great memories.

Lockport
This cornfield maze in Chicago at Siegel's Cottonwood Farm has a unique theme this year: "Who's Your Hero?" They are inviting visitors far and wide to consider who they call their hero.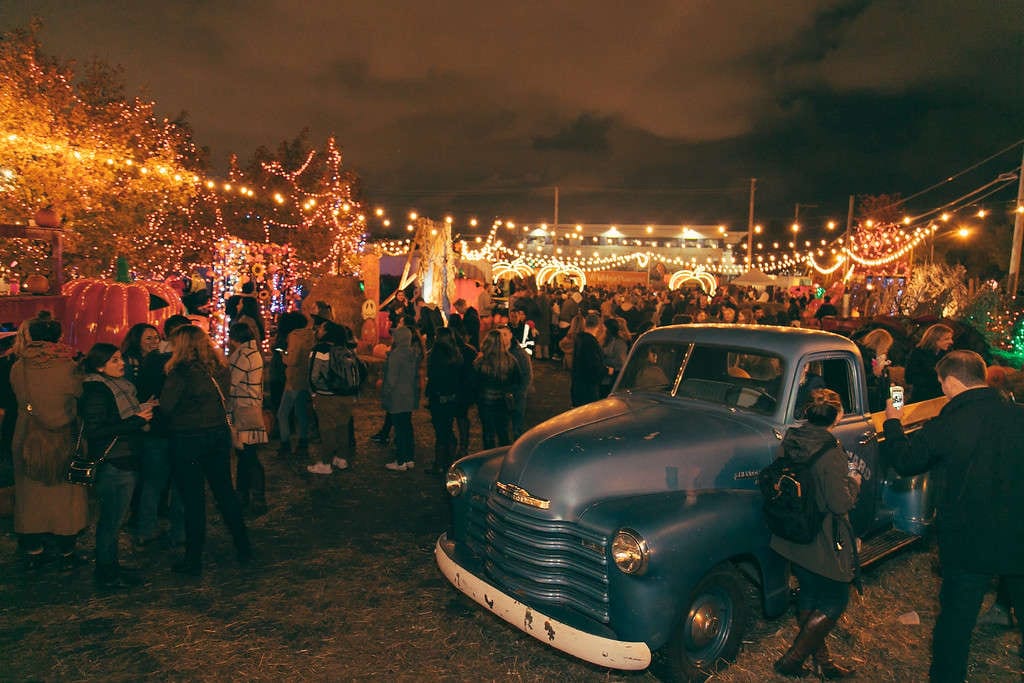 Goose Island
This corn maze in Chicago at Jack's Pumpkin Pop-up features drinks and food trucks. This event is at Goose Island, so you don't even have to travel that far from home to have a perfect fall day. Need more motivation? There's a bar hidden in the middle of the maze.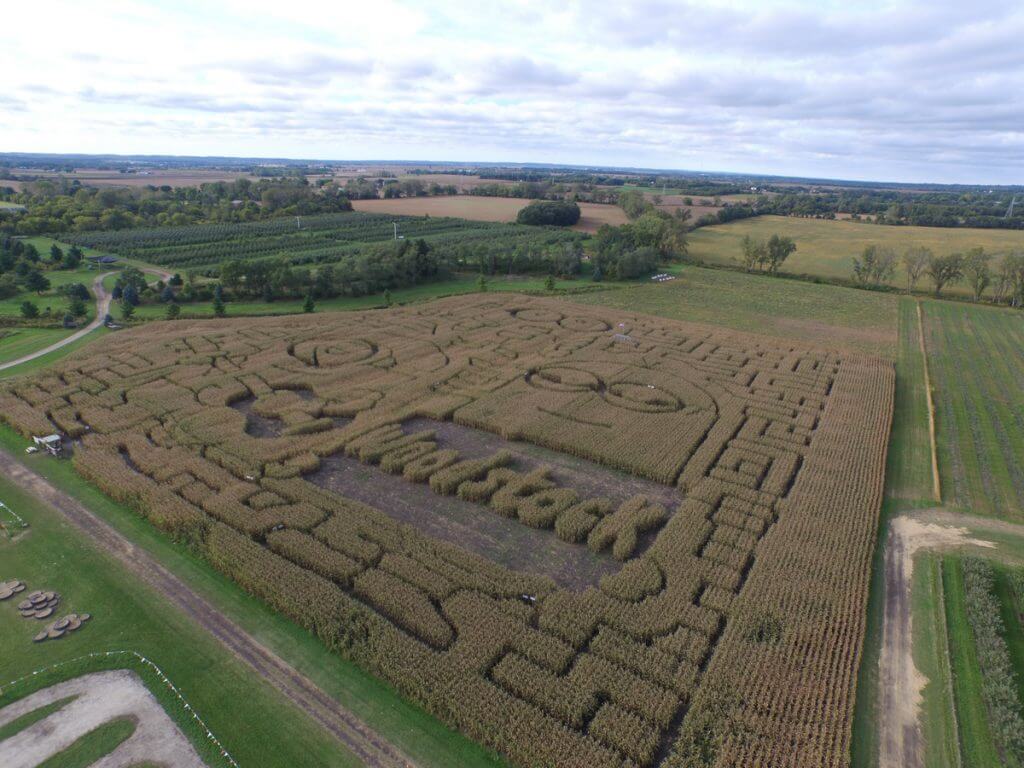 Woodstock
This cornfield maze in Illinois features a single design with two distinctly different paths and a lookout bridge in the middle, all within the hilariously adorable image of a minion. This 10-acre enigma is definitely worth visiting.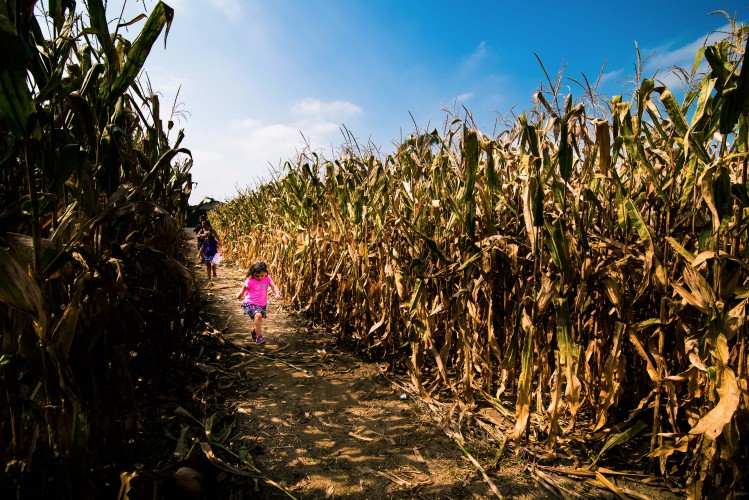 Homer Glen
You get the best of both worlds when you head to Konow's Corn Maze, as it offers not one, but two intricate, winding paths between ears of corn that are up to you to solve. One is just a quarter mile that seems a good fit if you're with kids, but if you're really up to handling a big challenge, take the 3.4-mile hike through their more advanced corn maze.

Waukegan
Kroll's maze is super intricate, even though its design seems simple from a birds-eye-view. Travel only a few hours up north to Waukegan to take a stab at this puzzle.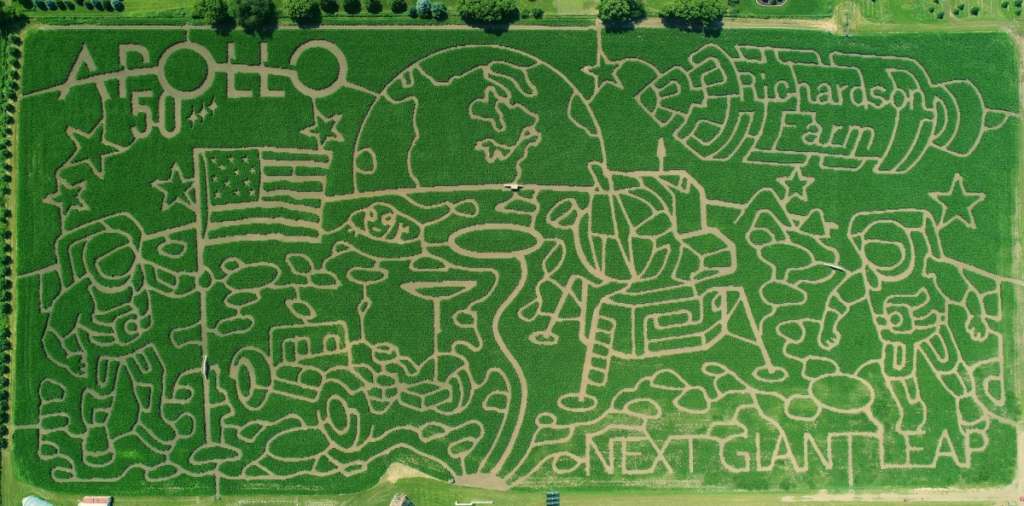 Spring Grove
The world's largest corn maze happens to be right here in Illinois, just south of the Wisconsin border. Seems pretty fitting, since about 75 percent of our great state is farmland. We're totally ready to get lost in this enormous corn maze, celebrating the 50th anniversary of Apollo 11 landing on the moon!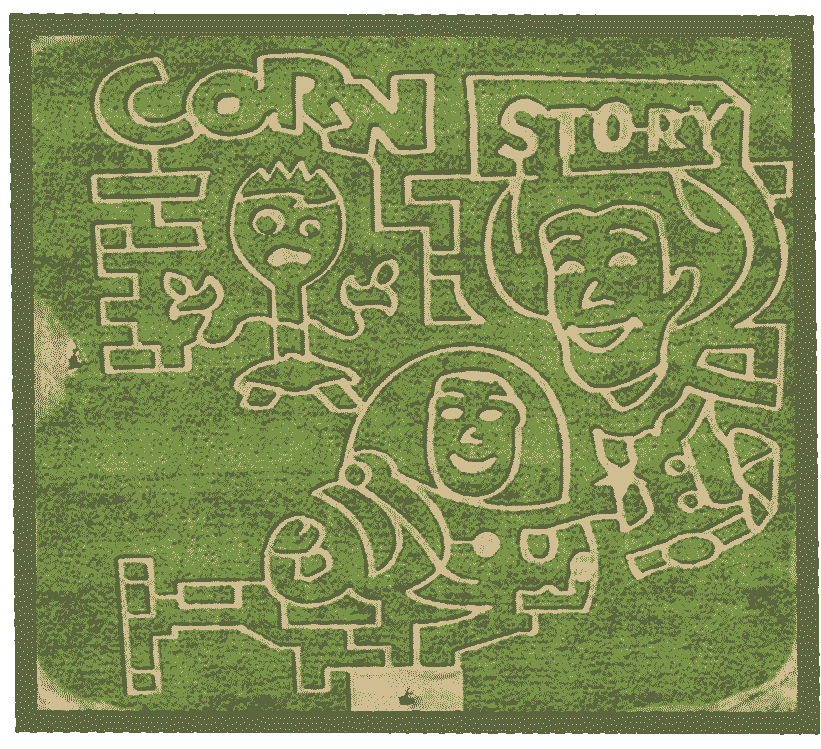 Tinley Park
With a pumpkin patch so close to Chicago, how could you pass up Odyssey Fun Farm? This year's corn maze design is Corn Story, so it's safe to say this one should be at the top of your list.
At UrbanMatter, U Matter. And we think this matters.
Tell us what you think matters in your neighborhood and what we should write about next in the comments below!
READ MORE LIKE THIS
DOWNLOAD THE URBANMATTER APP
FIND PARKING