Thanks to successful performances at past Ravinia concerts, the Canadian group Classic Albums Live once again brought The Beatles' Sgt. Pepper's Lonely Hearts Club Band to the stage last Saturday night. This cover band from Toronto performed the whole album in its entirety with such classic songs such as "She's Leaving Home," "Lucy in the Sky with Diamonds," "It's Getting Better," and "When I'm 64."
Performing with 12–14 musicians and vocalists on stage at all times, the group went to great lengths to faithfully recreate every sound and nuance on the original album. A core group of musicians is frequently at the center of the performances. However, the lineup of musicians is different per song, depending on the instruments required. Every person in the audience hung onto each lyric with the utmost nostalgia.
After intermission, the group came back to play The Beatles' Greatest Hits, including "Help," "Norwegian Wood," "I Am the Walrus," "Obladi Oblada," and many more. "Twist and Shout" bring the entire pavilion to their feet.
At concerts across the U.S. and Canada, Classic Albums Live has performed music by The Beatles, Led Zeppelin, Bruce Springsteen, The Rolling Stones, Fleetwood Mac, and Pink Floyd.
Concerts coming up on the Ravinia stage include Alan Cumming, July 13; Mary J. Bilge, July 20; Tchaikovsky Spectacular 1812 Overture with cannons, July 21-22; and E.T. in Concert, August 1.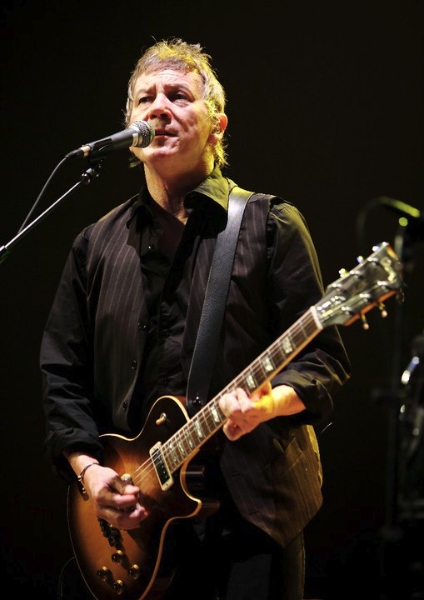 New Dining Options
Concert-goers have been flocking to the new restaurants opened at Ravinia this year to expand their dining opportunities. The new Lawn Bar features both indoor and outdoor seating and is drawing big crowds. The Ravinia Market has broadened their offering to burgers, pressed paninis, pizza, smoked brisket, chicken, and ribs. The second floor of the Dining Pavilion has the Tree Top House, complete with a self-serving chef's table, and Park View, which overlooks the lawn.
Getting There
The Ravinia Music Festival is just 30 minutes from downtown Chicago. Take the Union Pacific North Metra line, which leaves from Ogilvie Transportation Center. The train stops right at the front gate to Ravinia. See the complete schedule here.
Featured Image Credit: In The Loop Magazine
Find what really matters in Chicago with the UrbanMatter app!
To download or see reviews from our users, head here.