David Childs has a vision for Chicago.
The famed architect behind the One World Trade Center building in NYC, the Willis (Sears) Tower and 875 North Michigan (or the John Hancock Center) wants to create not one, but two massive skyscrapers in the middle of downtown Chicago at 400 North Lake Shore Drive (affectionately known in this article as LSD). And the plans, you guys, look so. freaking. cool.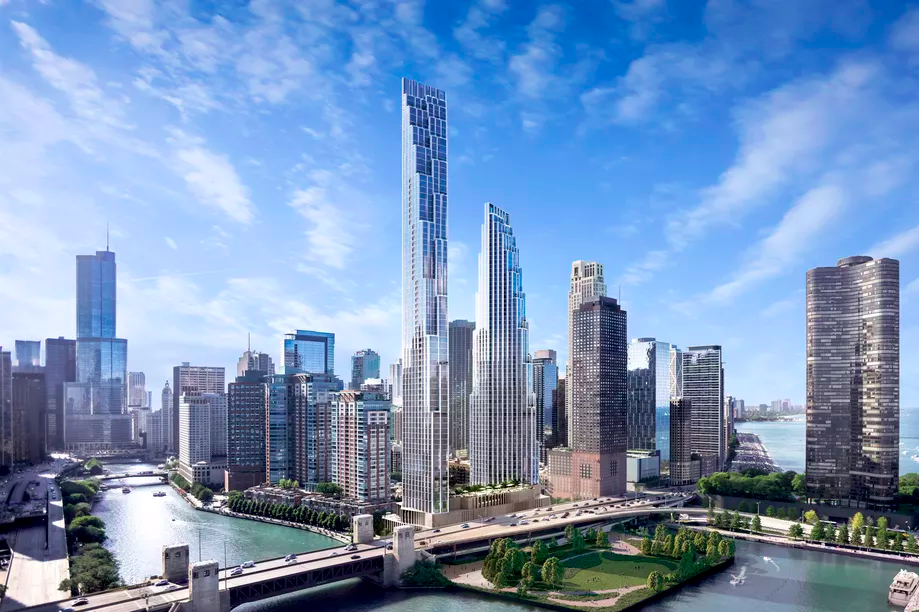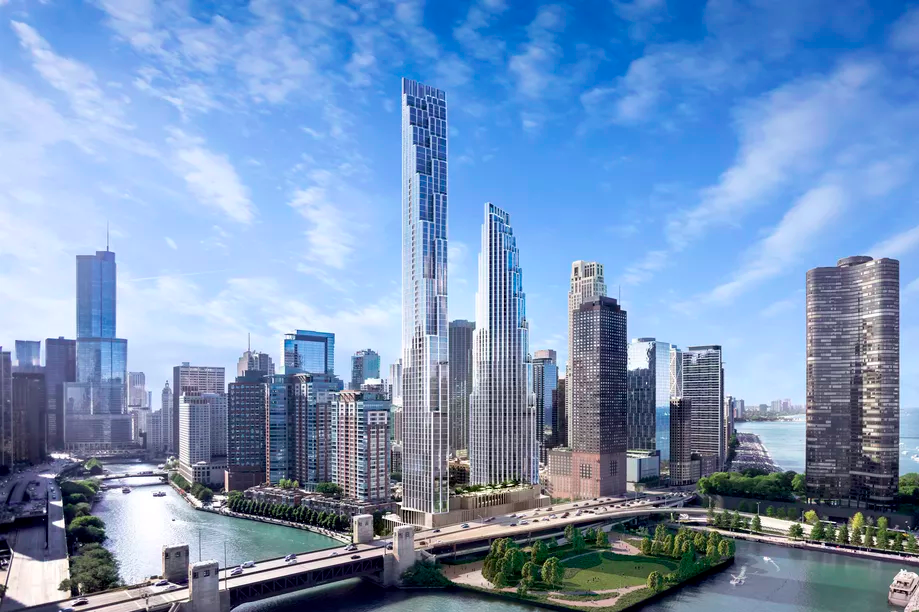 The original Chicago Spire pipe dream was formerly under construction in 2007 but failed on account of financial issues. Childs now wants to recreate this idea in the exact same spot in the form of two very different buildings with minimal economic dependence on their existence.
The taller of the two spires stretches 1,100 feet above LSD and features 850 condos, 175 hotel rooms, and underground parking. And you best believe we're getting our foot in the door for that much-anticipated waiting list as soon as possible.
These skyscrapers are bound to be absolutely beautiful, whether you're on the ground gazing up or passing overhead via airplane. Aesthetically, it's sure to bring a lot of attention to our already beautiful city and probably initially cause more distracted crashes on LSD than hoped for.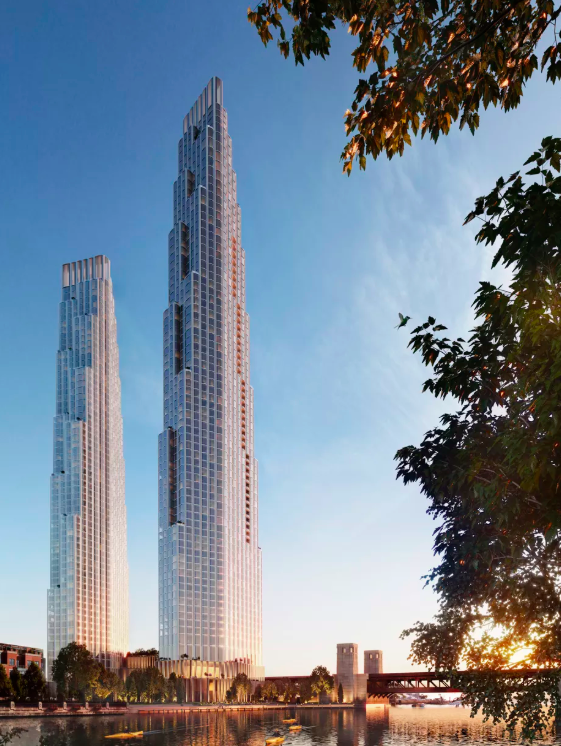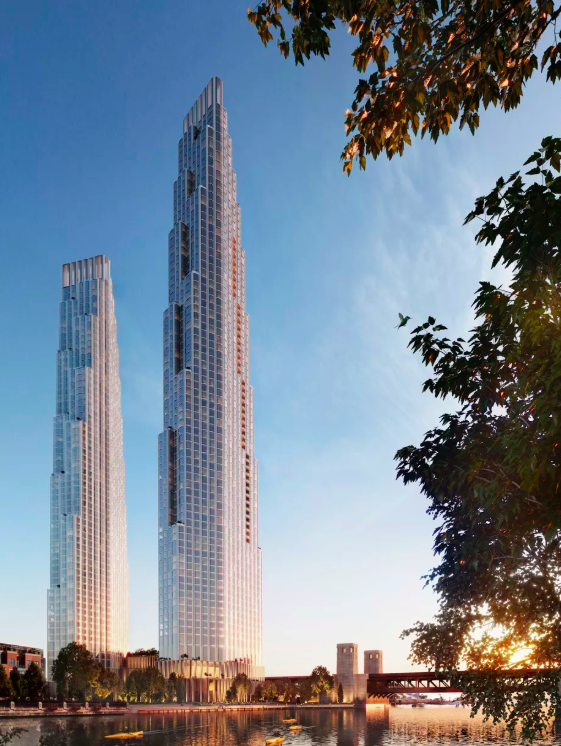 Not to mention they're entirely modern. Each building will be designed to taper off toward the top, and the crowns of the towers will be illuminated at night so that everyone can get a sense of exactly how tall these things are at any time of day. There will be a large drop-off area in front of the entrance to these connected spires with implemented acoustics that will help eliminate the noise of LSD. Last, but definitely not least, a new riverwalk will be established beneath LSD and lead into the long-anticipated DuSable Park.
Don't expect to see the construction of these two towers begin until next summer, and it'll be a long few years after that until we see the spires erected. But we wouldn't blame you if you're also eager to see a few new shapes in the Chicago skyline.
Featured Image Credit: Noe & Associates/Boundary, courtesy of Related Midwest
Find what really matters in Chicago with the UrbanMatter app!
To download or see reviews from our users, head here.