You know what really ruins a great Thanksgiving dinner? Having to cook it. You know what makes it better? Takeout.
It was one thing when you were a kid and the adults put together the Turkey Day spread, but now that you're in charge of whipping up those delicious dishes, nothing sounds better than paying someone else to do it for you.
Lucky for you, we feel the exact. same. way.
Here are 8 Chicago restaurants offering takeaway menus on Thanksgiving.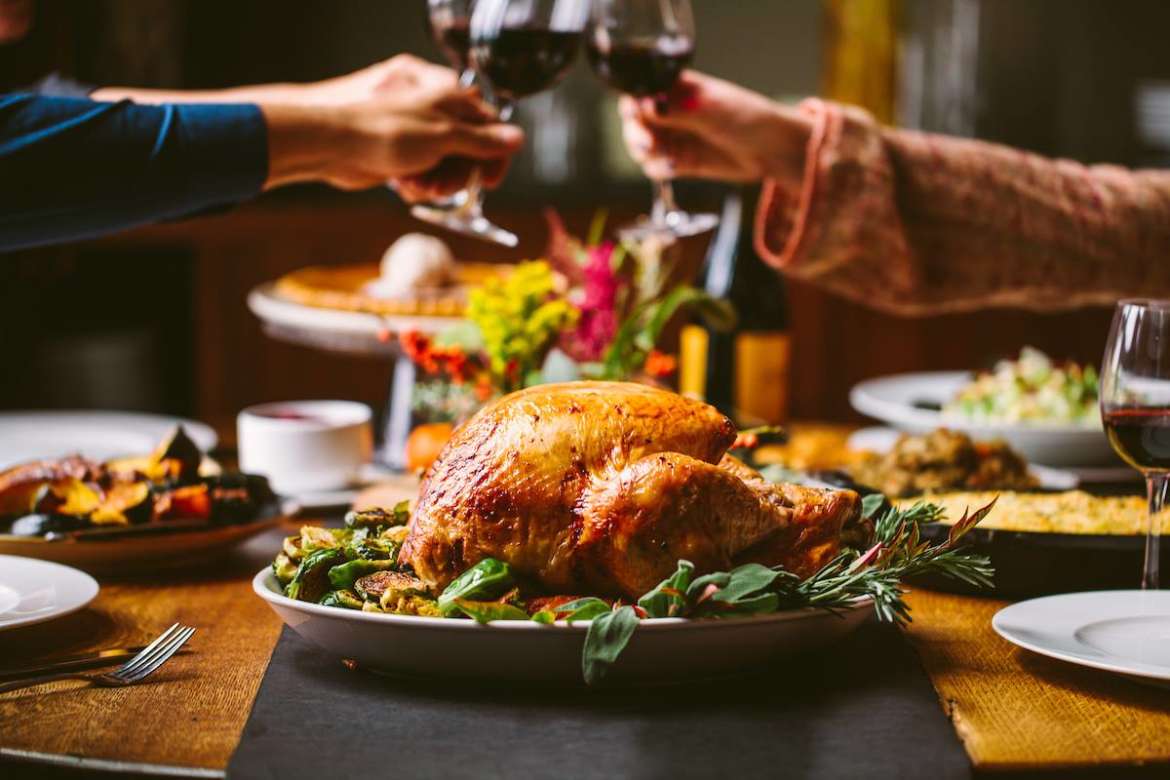 2124 Northbrook Court, Northbrook, IL
For just $44.95, this fresh seafood joint in the northern suburbs will fix you up a spread filled with crispy zucchini-lemon aioli, orchard salad, and butternut squash ravioli, roasted Vermont turkey, rosemary sage stuffing, cranberry relish, sliced sweet potatoes, mashed potatoes, roasted brussels sprouts… *takes a deep breath* …PLUS pumpkin pie, apple crostata, and triple chocolate cookies for dessert. And that's just the half of it. The only drawback of picking up your meal from this Northbrook restaurant? Absolutely no one – and I mean no one – will believe that you cooked it.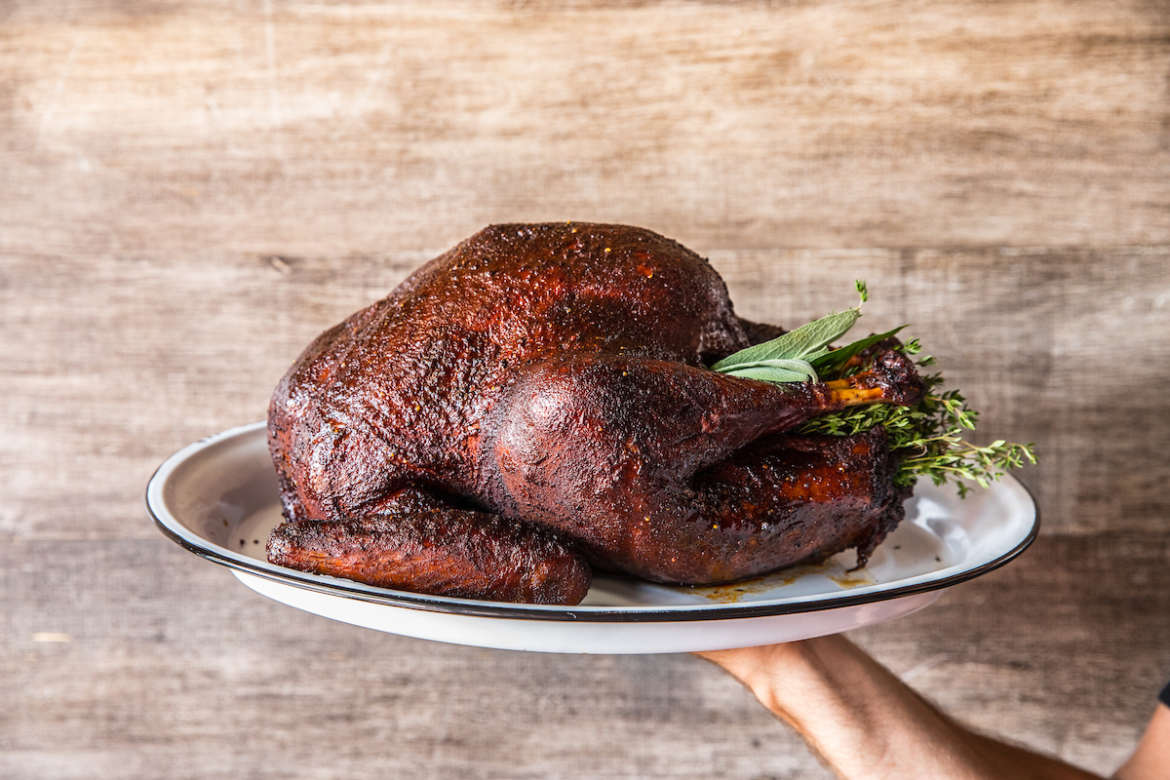 435 N Clark St
Listen, we're Thanksgiving traditionalists: the turkey, the taters, the cranberry sauce – we want the works. But after coming across Bub City's Thanksgiving to-go menu, we might be changing my tune. A BBQ spot through and through, Bub City is no stranger to curing up delicious meats and eats, but their Thanksgiving takeout menu is truly something special. For just $32.95 per person, you can scrounge up a whole smoked turkey dinner "with fixins," which includes cornbread muffins, Texas pit beans, mac and cheese, mashed potatoes, gravy, stuffing, and more.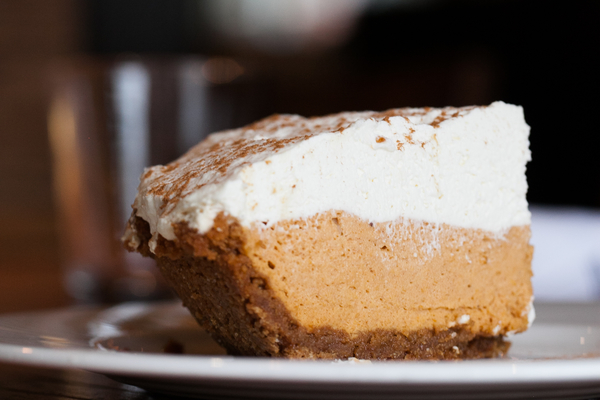 7110 N Lincoln Avenue, Lincolnwood, IL
This traditional Lincolnwood restaurant and tavern is serving up a classic T-giving dinner to go. Place your order by November 25 and you can pick up Oven Roasted Turkey Breast and Gravy, Homemade Stuffing, Double Baked Potato Casserole, and Pumpkin Pie to bring home and share with your family. Or, to bring home and stuff into your face on the couch. We're not judging.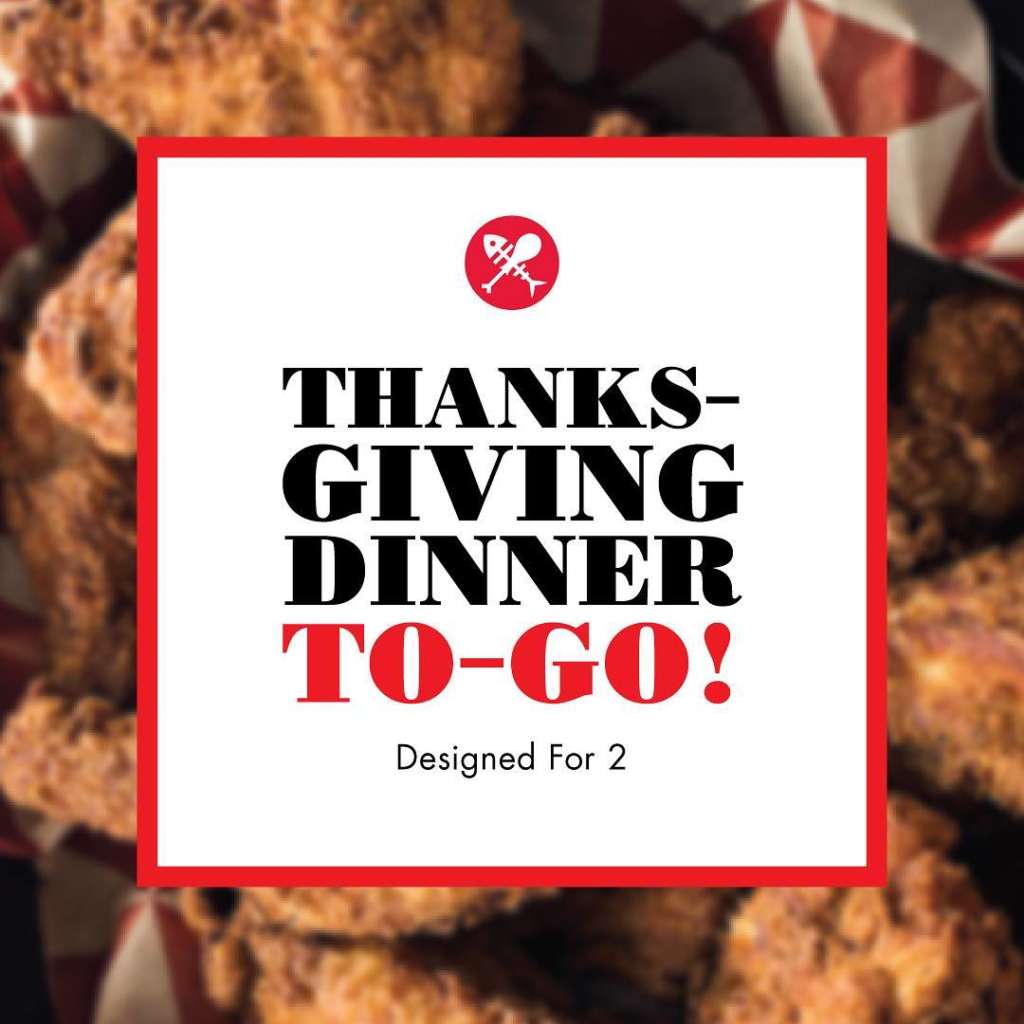 2952 W Armitage Ave | 2435 N Halsted St
Throw a little bit of southern flair into your Thanksgiving. Parson's Chicken and Fish is cooking up a mean Turkey Day dinner for two for just $55 this year, including a whole roasted Amish chicken, two buttermilk biscuits, one pint of tomato and bacon braised green beans, one quart of mashed potatoes with gravy, and one pint of creamed corn. You can even add on a slice of Bang Bang Pie's pumpkin pie for just $6, but after a meal like that, you might not even want it (okay, who are we kidding? Of course, you will).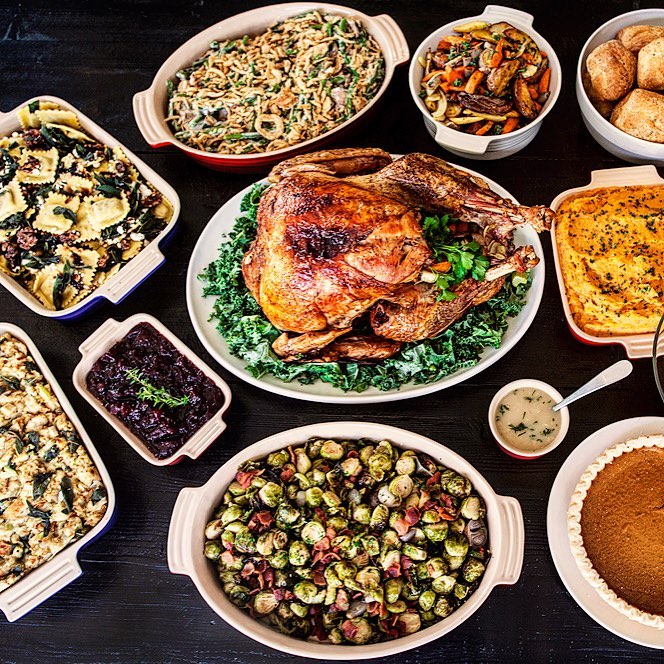 901 N Larrabee St | 1127 N State St | 1649 N Damen Ave
With multiple locations across the city, this caterer and deli is known for cooking up a Thanksgiving spread better than Grandma used to make. Offering dozens of options, Goddess and the Grocer has got you covered from the turkey and pie, to the beer and wine. What's more, all your favorite Thanksgiving fixins will be available until November 30th, so if someone eats your leftovers (looking at siblings everywhere), they've got you covered. Order by November 25th to secure your dinner!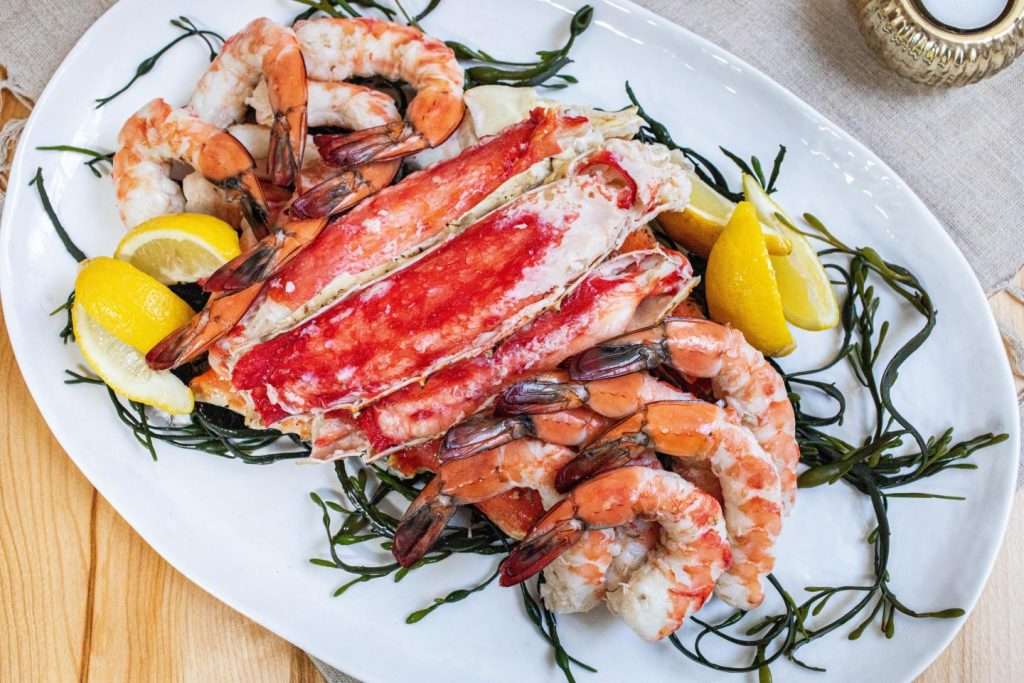 60 E Grand Ave
The menu includes appetizers, like Mini Crab Cakes, Shrimp Cocktail, and Alaskan King Crab Legs; salads, sides including Classic Stuffing, Baked Butternut Squash, and Creamed Corn, and of course, pies. Trust us when we say you're going to have a hard time choosing between Sweet Potato Pecan, Pumpkin Chiffon, Old Fashioned Apple, and Key Lime Pie, for $34.95 each, but we won't judge you if you get them all. Order by November 24 to get your to-go dinner in time for Thanksgiving!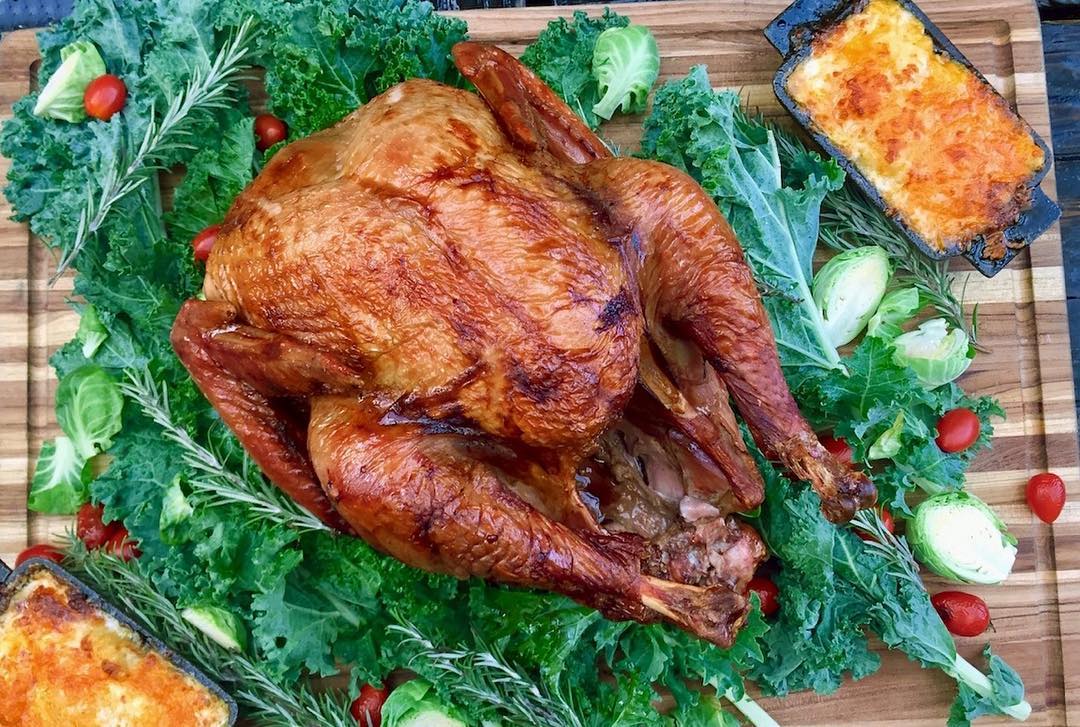 1072 N Milwaukee Ave
This Wicker Park standard is cooking up full, smoked turkeys for order this Thanksgiving. Offering everything from a teeny 15-pounder to a whopping 20-pound beast, Frontier will cook your bird to juicy perfection. If you're interested – which, we mean, you totally are – they also offer a myriad of tasty side dishes including a dozen buttered rolls. Be still our beating heart.
NOTE: That was both a reaction of love and, more likely, our heart going into cardiac arrest after eating.
3636 N Clark St | 1804 W Division St
Don't wanna cook at Thanksgiving or Christmas (or Hanukkah or Kwanza or so on and so forth)? Me neither, and luckily, Smoke Daddy has got us covered. This hoppin' BBQ joint is offering to make dinner orders throughout the holiday season, meaning we may never have to cook again! At least until the end of December, that is. Check out their menu to get a glimpse of all the tasty treats, including, but not limited to smoked turkey, glazed ham, mashed potatoes, brussels sprouts, and mac n' cheese. Amazing.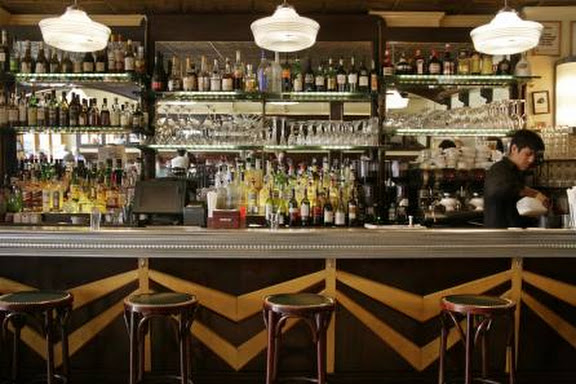 840 N Wabash Ave
The three-course pre-fixe dinner from Bistronomic's Thanksgiving menu is bound to be absolutely mouthwatering. Featuring a Hand Cut Ahi Tuna Tartare with seaweed salad, yusu caviar, shiso microgreen and ginger piquillo vinaigrette; Roasted Farm Turkey Breast & Stuffed Leg with Hillside Orchards chestnut stuffing, garlic pomme puree, glazed orange cranberries, and haricot vert; Winter Squash Ravioli made with broccoli, parmesan shaving, butter squash puree, and mostarda fruits; and desserts including Lemon Tart, Chocolate Hazelnut Bars, and a Traditional Thanksgiving Dessert, you can't go wrong when you pick up from Bistronomic this holiday season.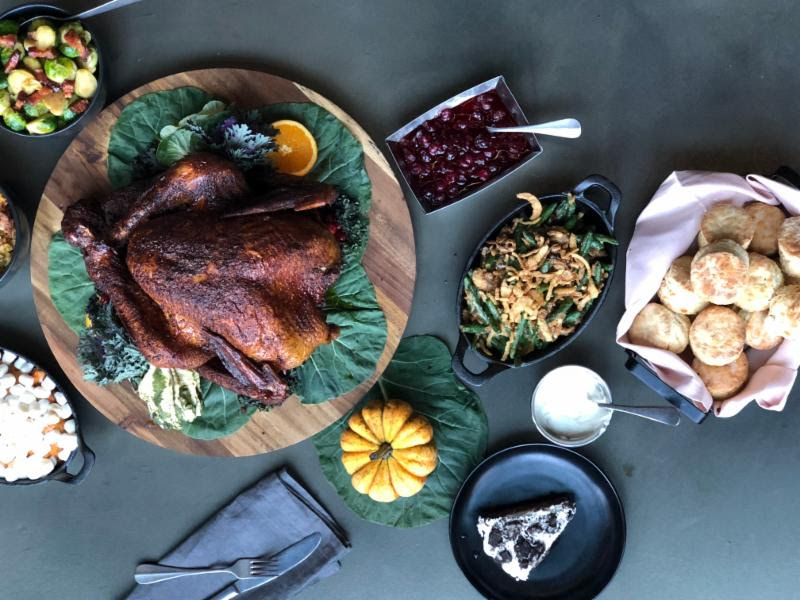 3455 N Southport Ave
If you really want to have that classic Thanksgiving meal, your best bet is Crosby Kitchen, where they're serving up an oven-roasted turkey, cornbread stuffing, mashed potatoes, sweet potato casserole, and so much more. Make sure to order before November 22 at noon and pick up your meal before Thanksgiving Day!
At UrbanMatter, U Matter. And we think this matters.
Tell us what you think matters in your neighborhood and what we should write about next in the comments below!
READ MORE LIKE THIS
DOWNLOAD THE URBANMATTER APP
FIND PARKING