Chicago foodies, it's time to put your taste buds to the test by trying out delicious, prix fixe meals at some of Chicago's most prestigious restaurants, all for relatively cheaper prices. And sure, there are plenty of average spots you could go during Chicago Restaurant Week, but why wing it when you could consult the experts? Yeah, that'd be us.
These are the hands-down best places to make a Chicago Restaurant Week reservation you won't regret.
Acanto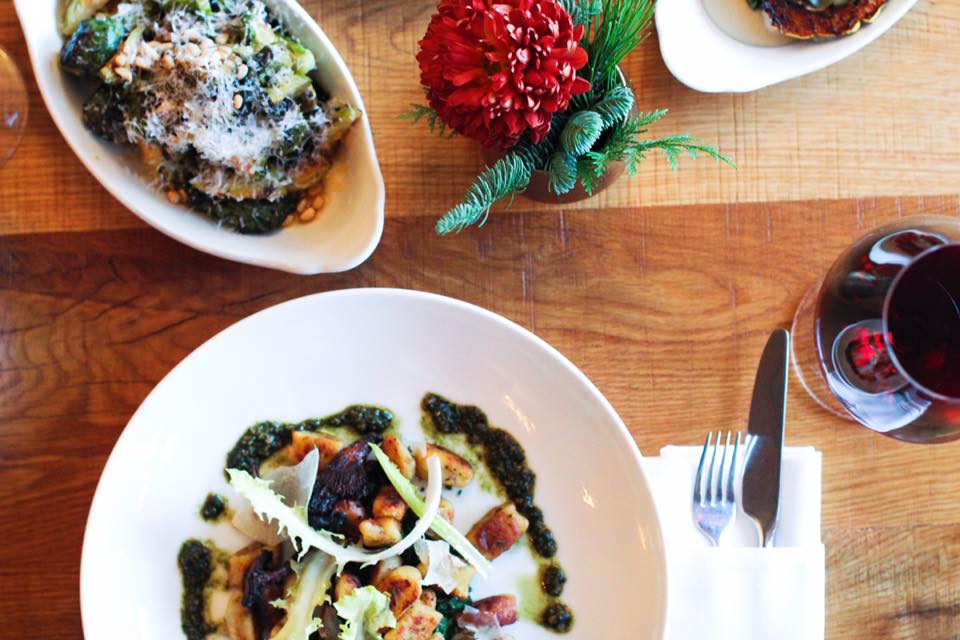 18 S Michigan Ave
One of the few true wine bars in the whole city, Acanto is not to be missed, especially when you have a golden opportunity to try a variety of their dishes through Chicago Restaurant Week. Try the Sicilian orange salad, bruschetta, rigatoni, and hazelnut and vanilla cream bombolini on their $24 lunch menu, and whatever you do, make sure to order Moody Tongue's Smoked Applewood Gold beer. It's to die for. If you're looking for an absolutely savory dinner menu, Acanto's $48 prix fixe comes with beef carpaccio or fried artichokes, potato gnocchi or roasted suckling pig, and can be candidly paired with the Girl Next Door cocktail, a Beefeater gin, mango brandy, lemon, and allspice concoction.
Get a firsthand look at the menu and make a reservation soon.
Beacon Tavern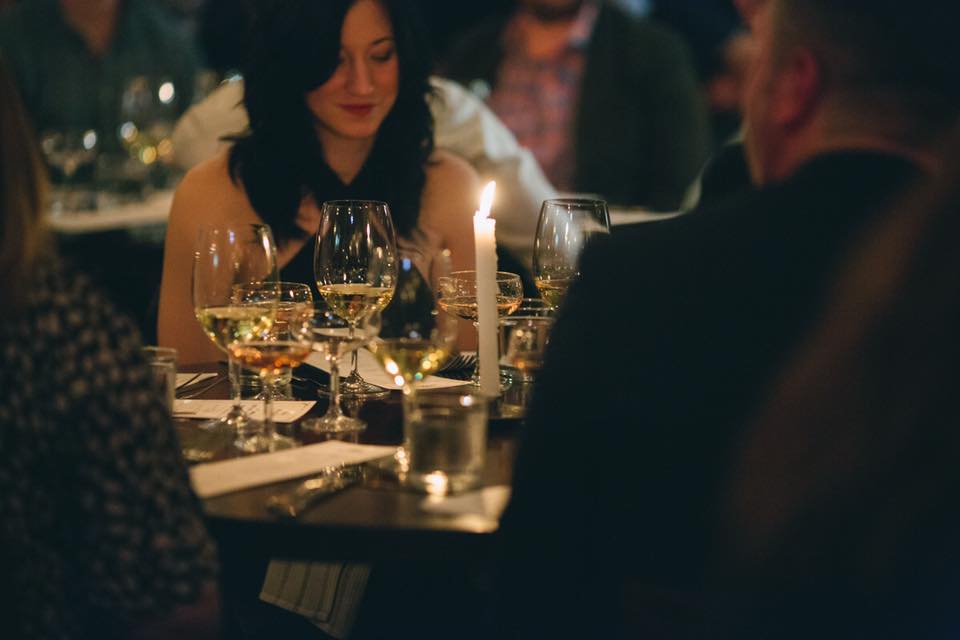 405 N Wabash Ave
Easily one of the best spots in all of Chicago for a romantic date night, you can enjoy Beacon Tavern's $36 dinner menu of smoked salmon rillettes, rigatoni, catch of the day (including ratatouille, if you've ever wanted to taste that iconic dish), and duck confit. Their pairings list includes a variety of beverages, like Chardonnay, Malbec, Off Color Brewing's Troublesome wheat beer, and a Garnet cocktail with Blanco tequila, Cocchi Americano, cynar, cranberry, and ancho chile, so whatever your tastes are calling for, you got it. Lunch might also be a great idea, if only for their dessert choice of the Beacon Bar, which melds dark chocolate, marshmallow, and graham crackers into a flavorful confection.
Find your ideal pairings on their menu and make a reservation as soon as today!
Coda Di Volpe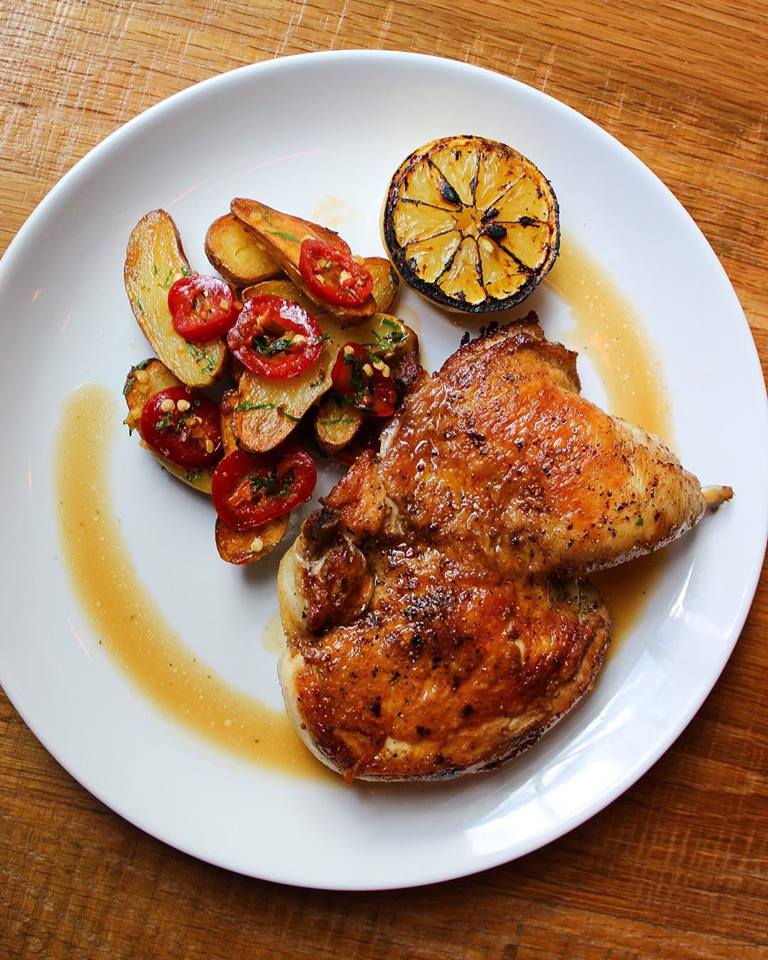 3335 N Southport Ave
If southern Italian cuisine speaks to your taste buds, you can't pass up this opportunity to try a prix fixe menu at Coda Di Volpe. Snake your way up to Lakeview for some impossibly good eats, including pork and prosciutto meatballs, wood-grilled octopus, and black truffle risotto on their $36 dinner menu. End the night with some s'mores budino and a Statti Gaglioppo, all while enjoying a seat in their plush booths or a warm spot by the wood-fired oven. Or, if you're more of a morning person, indulge in the $24 brunch menu, which offers a lemon poppy coffee cake, ham and egg panuzzo, cacio e pepe pizza, and a Peroni lager to satisfy your taste buds.
Start drooling over the menu and make a reservation here.
The Dawson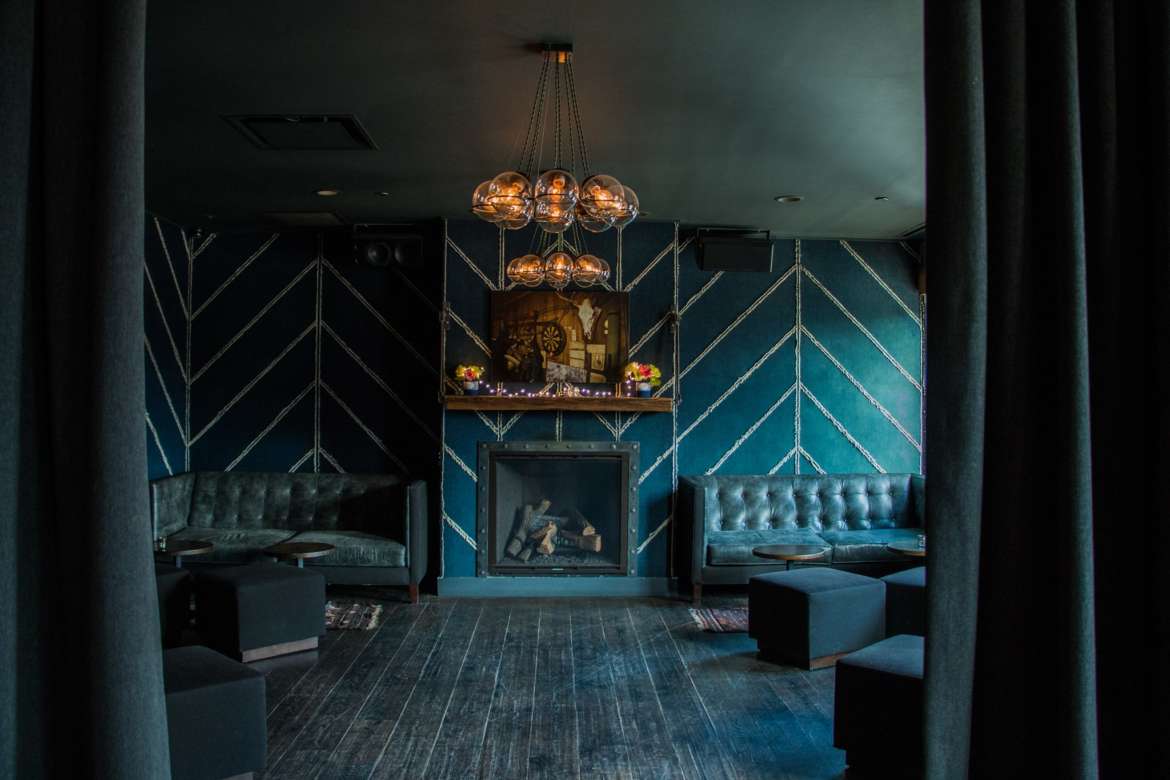 730 W Grand Ave
Don't let this weather stop you from enjoying a pristine meal at the Dawson. This bi-level space features an all-too-tempting fireplace that's perfect for keeping cozy during this cold spell. Pair that with one of their warm cocktails and you're in for a beautiful evening that might include live jazz if you're there on a Wednesday. Their Chicago Restaurant Week menu includes a $24 brunch that features items like loaded hashbrowns, eggs in purgatory, and horchata tres leches, and a $36 dinner of ceviche, redfish tostada, and braised lamb neck biryani. Cocktail pairings include Watch the Sunrise, complete with Blanco tequila, cantaloupe, lime, sage, herbsaint, and black pepper, and Alexana Pinot Gris.
Peep the menu and make your reservation here.
The Gage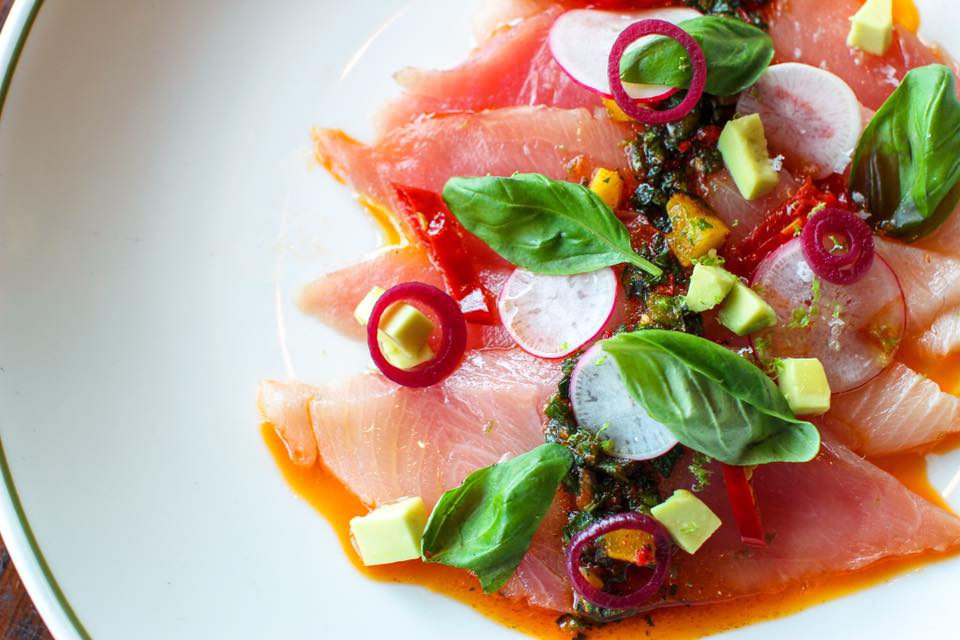 24 S Michigan Ave
If you're going to be out in this crazy weather, you might as well go all out. Hit up this little gem on Michigan Avenue and you won't regret it. The waitstaff is spectacular and friendly, and you can't go wrong with anything on their Restaurant Week menu. Their $48 dinner menu consists of hamachi crudo, a roasted mushroom hotpot, ora king salmon, and huckleberry almond crumble. If that doesn't sound absolutely mouthwatering, perhaps try their $24 brunch menu, which features scotch egg, shakshouka, pecan French toast, all paired with one of their delicious cocktail offerings. Recommendations include Sangiovese and Thyme Flies, a prairie vodka, thyme, and lemon concoction.
Check out each menu and make your reservation today.