After a long week of work or school, you can count on your best friend to ask the question that really matters: "Margs?" If you find yourself sprinting to the tequila, then get ready because Chicago Margarita Festival is back. And after a few rough fledgling years, the festival has adopted a new location, one that has become the perfect spot for the past few years.
The Chicago Margarita Festival will be held July 27 – 28 at beloved Chicago landmark Navy Pier and will offer not only 10+ margarita flavors, but gourmet eats, live music, dancing and a fireworks show. The tickets range for this margarita fest in Chicago range from $20 for general admission to $70 for VIP, depending on how fancy you want to get — but those gourmet eats might just be worth it: shrimp tostada, margarita chicken, mini lobster roll, and Asian pear crostini, to name a few.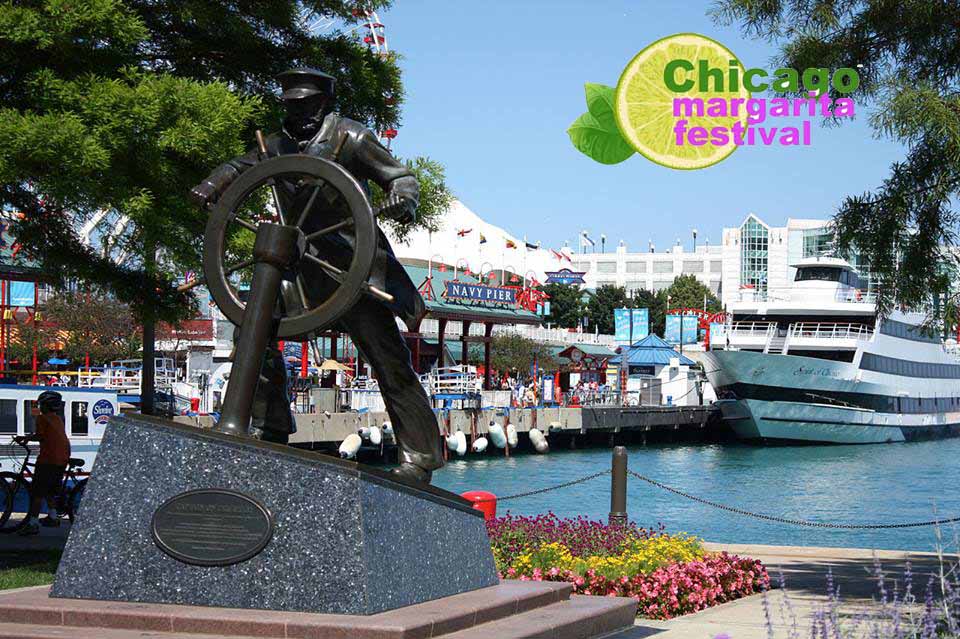 Chicago Margarita Festival Sessions
Saturday, July 27 @ 11:00am – 6:00pm, 7:00pm – 11:59pm
Sunday, July 28 @ 12:00pm – 7:00pm
The new location for this margarita fest in Chicago has easily subdued complaints from past years, especially with easy parking nearby. 2016's event, which was held at South Shore Cultural Center, left a bad taste in some festgoers' mouths who complained of issues entering the event, long lines for drinks and a poor VIP experience. However, the 2019 Chicago Margarita Festival website boasts "elegant, radiant minimalist design" and "Latin congo and Island sounds with a touch of classic Chicago house." And don't forget, you'll be surrounded by beautiful Lake Michigan. No complaints here.
We know you love your favorite Mexican restaurant's happy hour, but we think you can survive without it for one weekend. This time around, you've got a whole margarita fest in Chicago dedicated to the instant-fiesta cocktail. One tequila, two tequila—you know how it goes.