If only there was a restart button to undo the pounds of turkey and dressing, Santa Clause cookies, and homemade pies you devoured during the holidays.
Just kidding, you regret nothing. If you had the chance, you'd do it all over again.
So unfortunately and fortunately, there is no restart button. But there are some detox drinks, juices, and smoothies that can give your New Year the fresh start it needs.
We gave you local gyms, now here are eight of the best Chicago juice bars near you.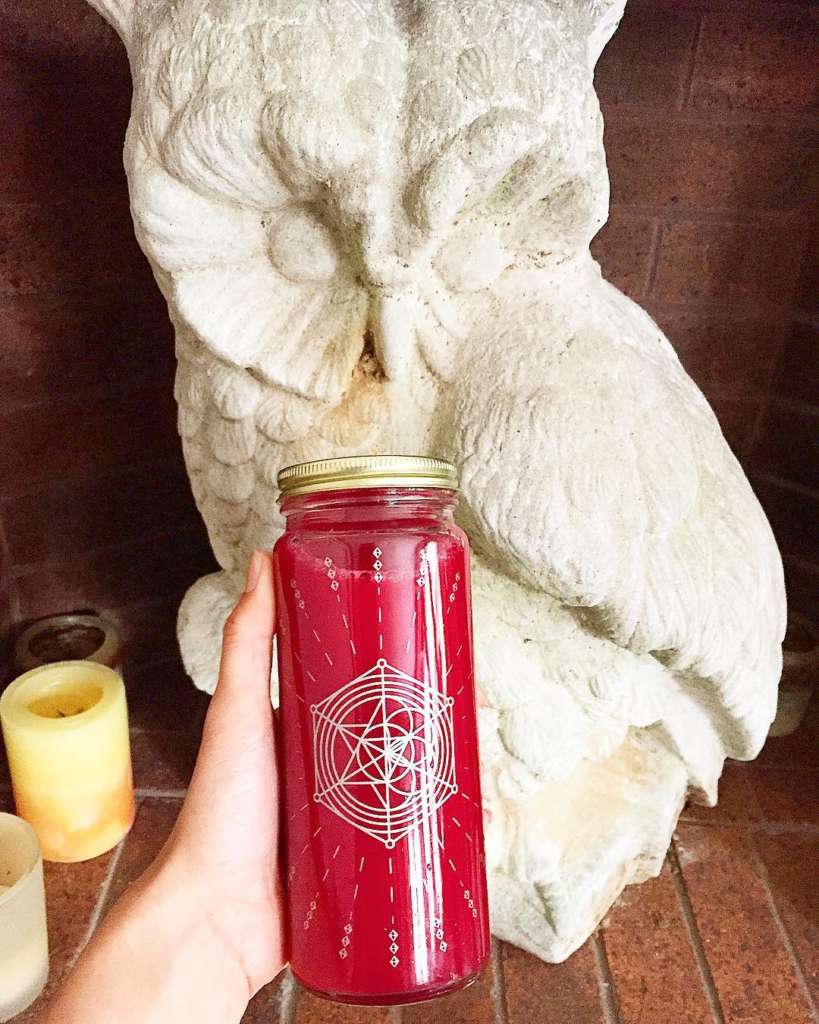 1644 W North Ave
Uniquely authentic and high on energy, Infiniteus Rock & Juice fuses together a gem shop and juice bar that tailors to nourishing the body, mind, and soul. Their knowledgeable staff offers valuable intellect and resources to questions regarding, weight loss, increase energy, glowing skin, clear thoughts, and much more. One of their detoxicating concoctions is their Love Juice, a pineapple, beet, ginger, and lemon blend guaranteed to enhance your libido, burn fat, and support your digestive system.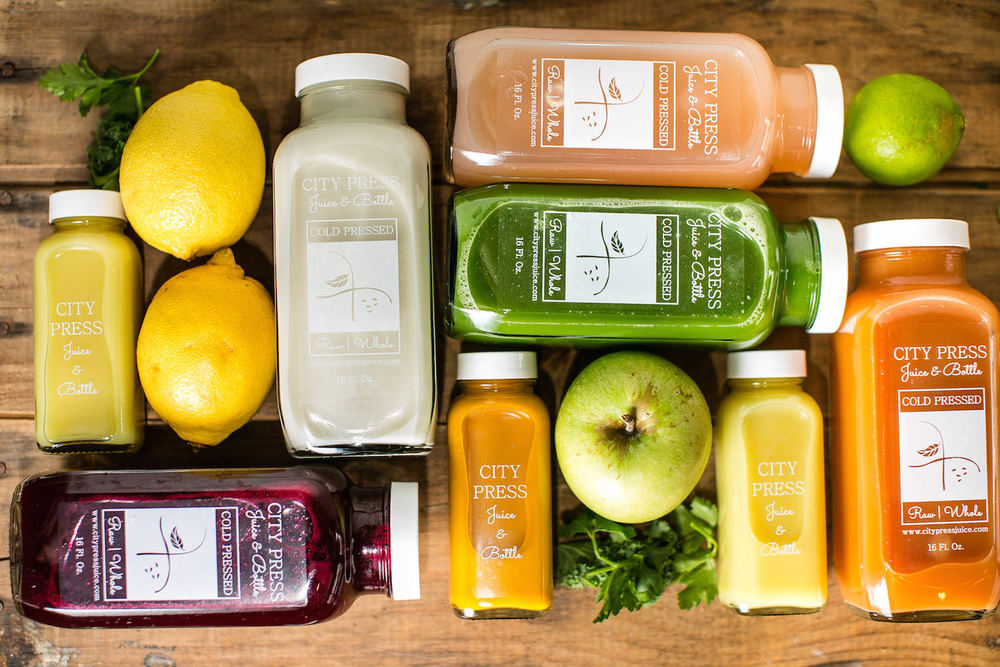 Multiple Locations
They're the finest cold pressed juices you'll find, nestled in a quaint cafe with a beaming atmosphere. City Press Juice & Bottle helps you find the right juice selections for your health goals. Choose among their varying cleanse packages, each specified to help detox, and reboot your body for the new year. These are top-notch, so be prepared to pay a good price.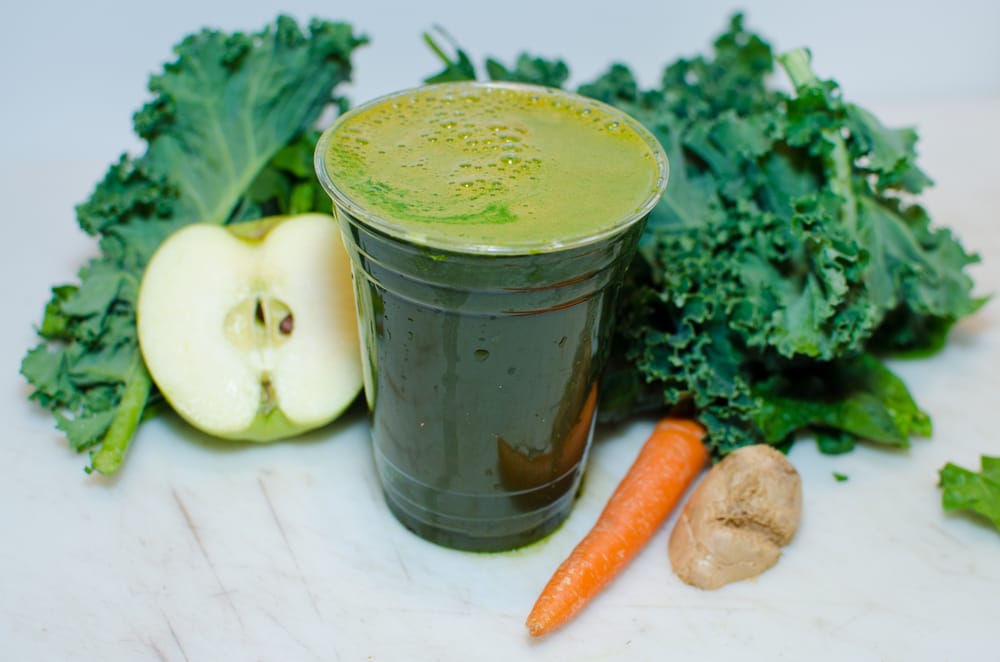 131 North Clinton Street
Located in the middle of Chicago French Market, Loop Juice is contemporary, juice shop with uniquely fun vegetable drinks (heavy emphasis on their smoothies). They have customizable cleanses that can even be delivered to you, and their Detox Smoothie is a blueberry, mango, ginger, lemon, and pomegranate mix, perfect those who love a sweet and sour treat.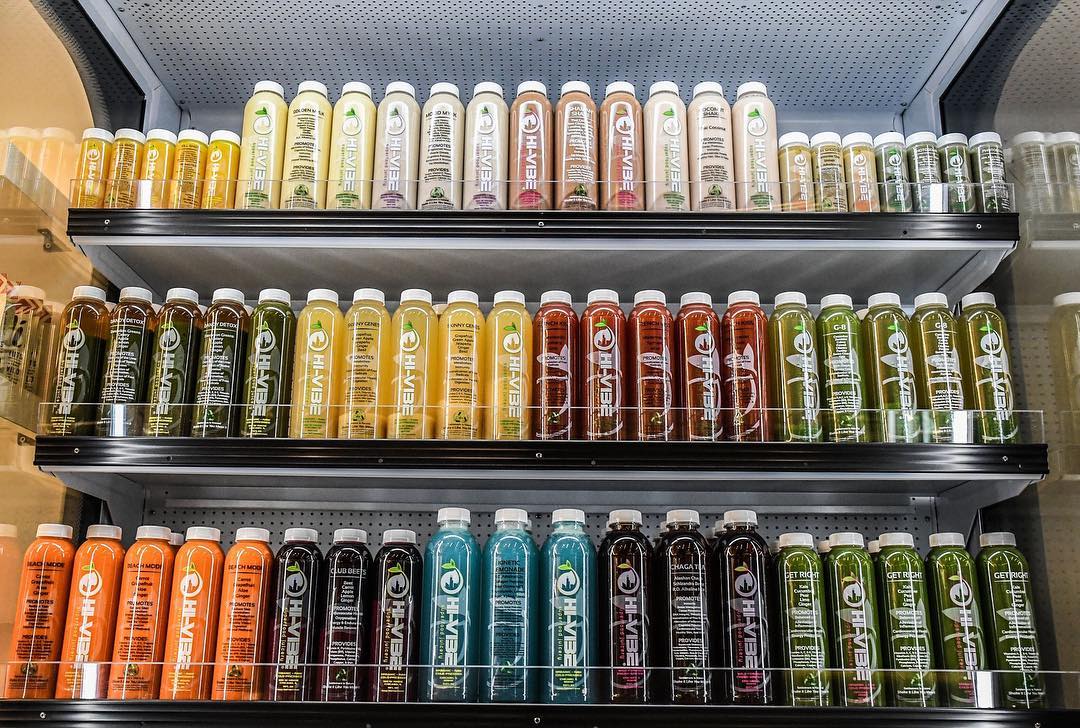 160 West Kinzie Street
Hi-Vibe Organic Superfood Juicery is all about your energy. This cozy spot carries a large variety of salad and snacks, cold-pressed juices, superfood smoothies, and keto coffees to effectively recharge your day. They also have three- or five-day cleansing options that are versatile and attentive to your health desires.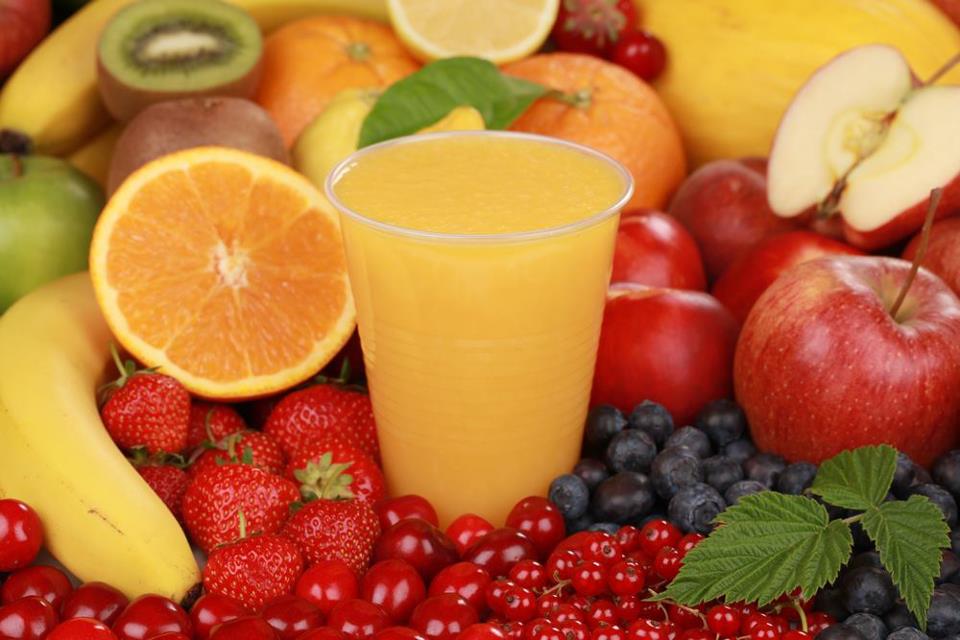 140 North Halsted Street
If you want to still enjoy the food you love while getting the health you need, visit Jubilee Juice & Grill. They have the classic, American eats, such as burgers, steaks, chicken and more, with a healthy flare. And with great foods comes their specialty fruit smoothies that are certified fresh and all-natural.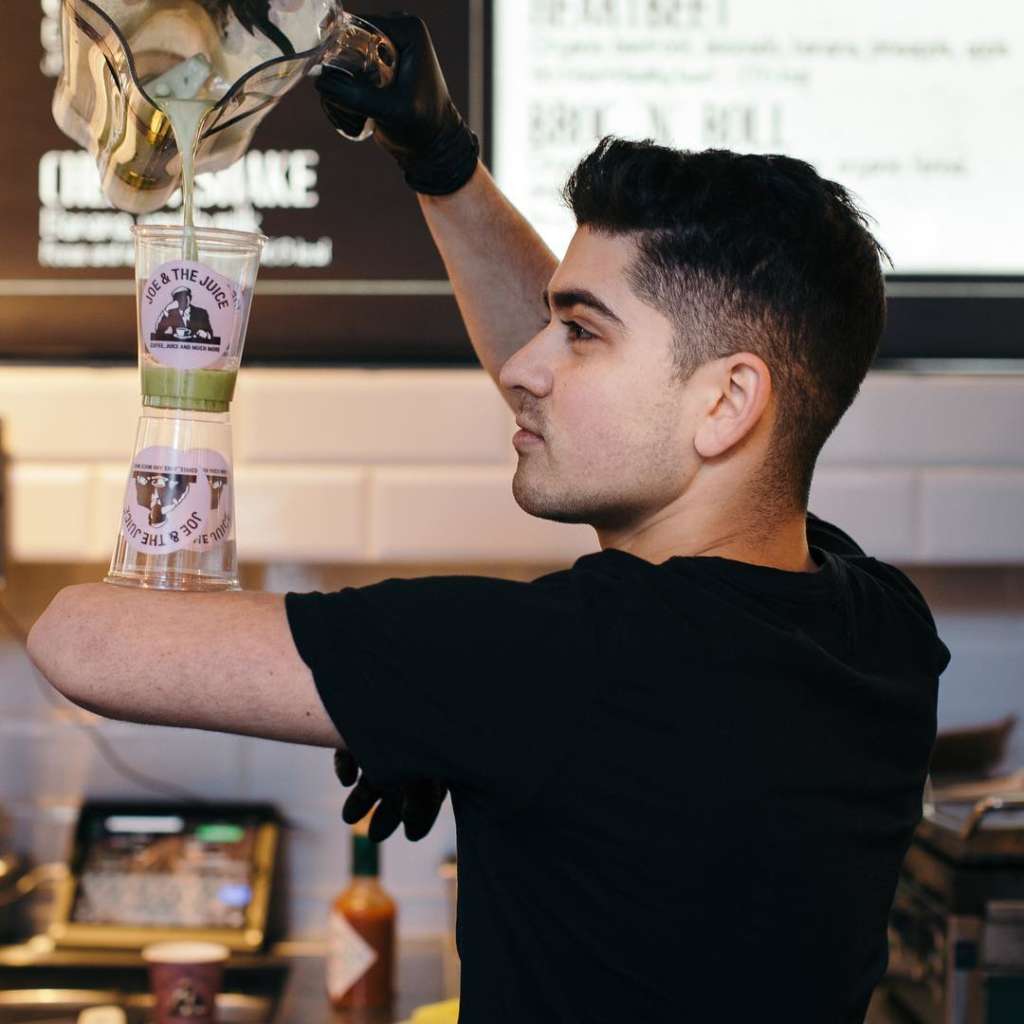 8 East Huron Street
Serving up juices, shakes, JoeGurts, coffee, and tasty sandwiches, Joe & The Juice is a juice bar lounge with modern funk, a warming interior, and vibing music. It's a great spot to chill while indulging on their wide array of items that remains at the forefront of health trends, because their menu is sculpted for the customers, by the customers. The best part? They only hire attractive guys. *swoon*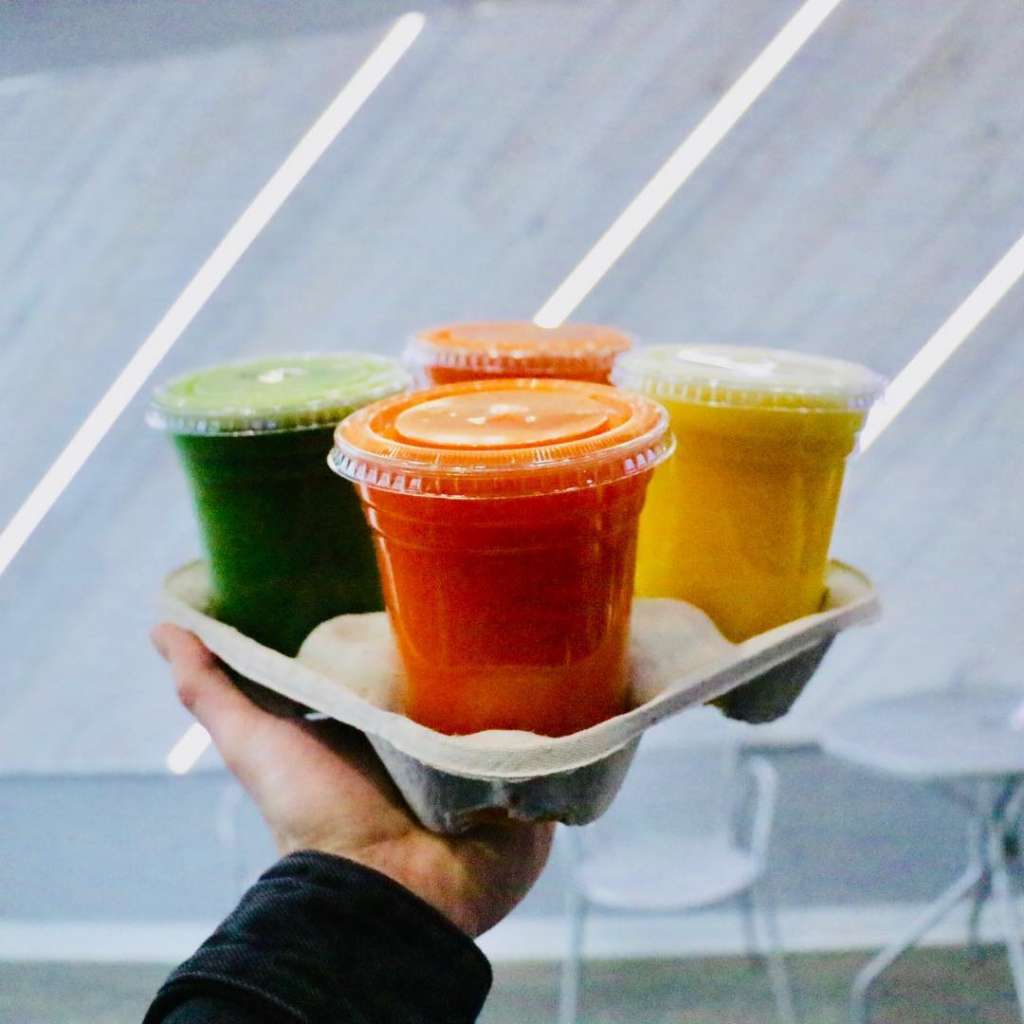 5558 South Kedzie Avenue
Whether it's before your workout or after, Core Juice Bar offers healthy yet tasty alternatives, providing a colorful menu of fresh juices, protein shakes, berry bowls, and yummy smoothies. A detox favorite is their Green Detox juice, made with freshly squeezed apples, spinach, lemon, cucumber, pineapple, ginger, and cayenne.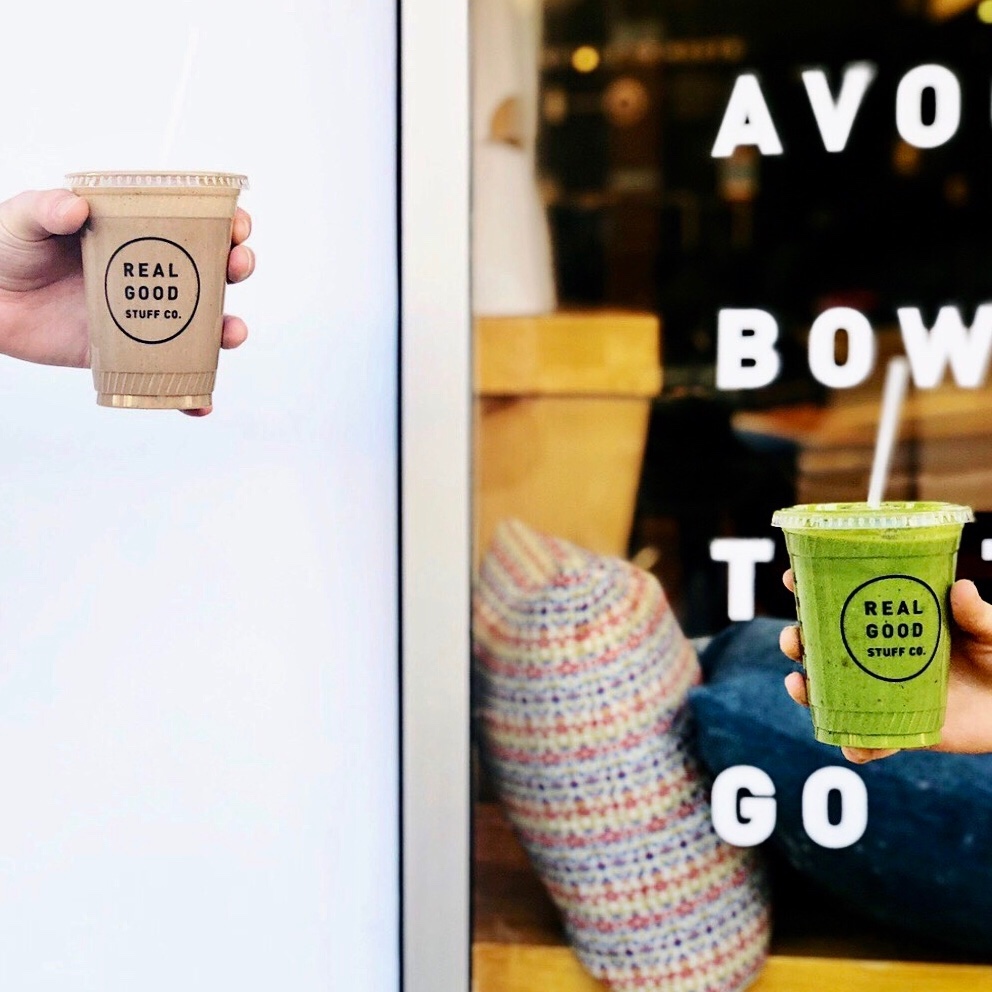 Multiple Locations
This Juice Bar prides itself in being not just good, but real good, with its locally sourced, and organic juices, smoothies and cleanses. There's something here for everyone for Real Good Juice carry concoctions for vegan, gluten-free, and dairy-free individuals. And if you're neither those and just want something that's tasty and good for you, you have plenty of items to choose from!