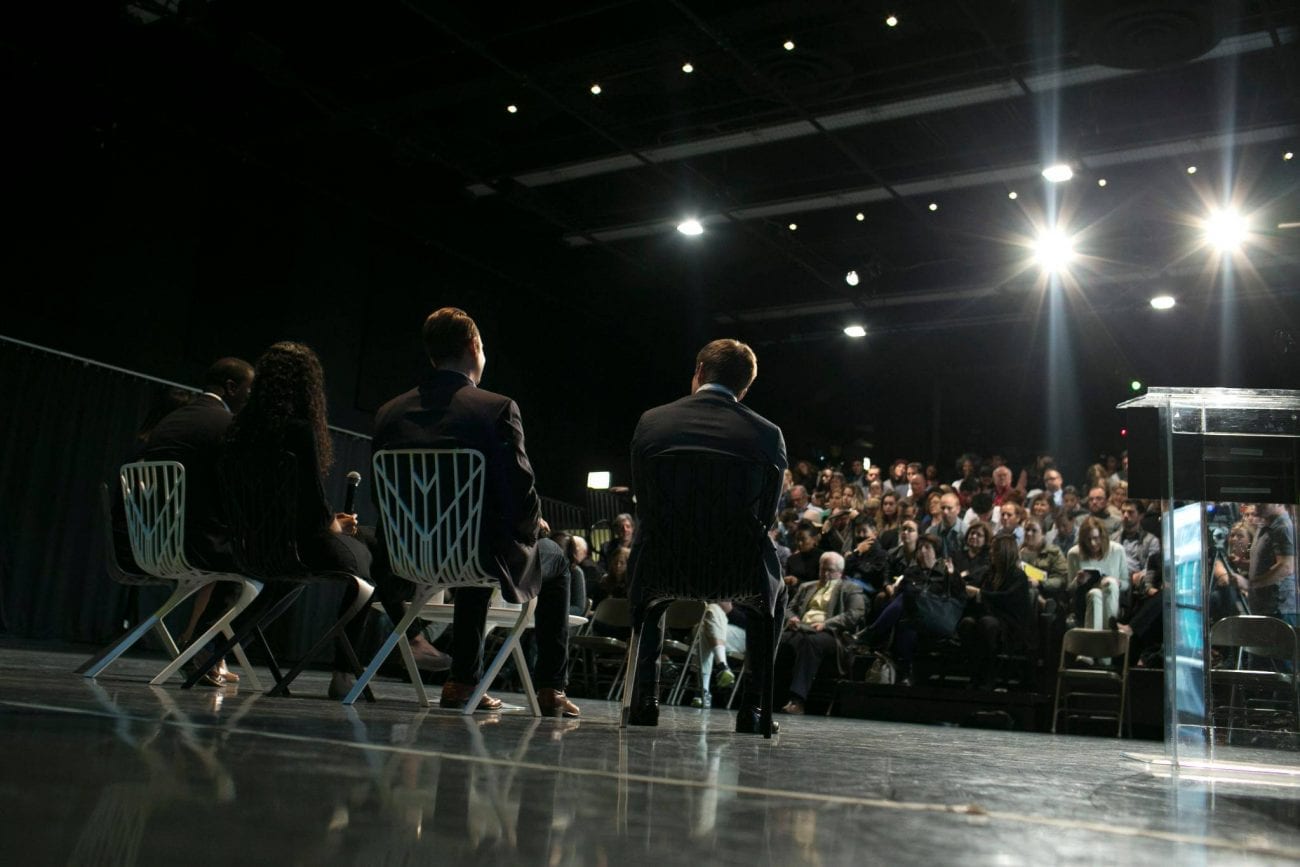 Have a Lightbulb Moment at Chicago Ideas Week 2017
Here's everything you need to know about Chicago Ideas Week 2017
Chicago Ideas Week returns this month for yet another event full of fun, thought and inspiration.
The festival will be held from October 16-22 with more speakers, more events and most importantly, more ideas. The aim of the festival is to implore its more than 30,000 festival visitors to change the world. Experts in their fields come from around the country to  share ideas with attendees through more than 200 events and 500 videos.
Speakers at the event will give presentations on everything from hip-hop to health. Chicago Ideas makes an effort to include a diverse range of speakers so everyone can find a program that interests them. The lineup this year includes former NFL players, writers, CEOs, professors and scientists from across the globe.
Starting at 8 a.m. on Monday, October 16, Chicago Ideas Week presents a series of talks, conversations and labs. Talks feature four to six speakers that present speeches around a specific theme. Hour-long conversations bring speakers together to discuss of-the-moment topics.
Post-discussion, event leaders ask you to get out of your seat and get your hands dirty at one of the Ideas Week labs. Labs offer hands-on, behind-the-scenes experience with some of Chicago's most forward-thinking organizations and businesses. Each event strives to examine its topic from a revolutionary new angle.
Chicago Ideas strives to keep the festival accessible to everyone, so the cost of admission remains at $15. Make sure to get your tickets soon; they're going fast!
Want exclusive information, discounts and early access to events? Consider becoming a Chicago Ideas member. Not only will you improve your festival experience, you'll also get information about other Chicago Ideas events. Get inspired year-round with their community programs and through watching and sharing videos.
Featured Image Credit: Chicago Ideas Week via Facebook