Let loose your carnivorous habits and indulge in all of the Vienna Beef hot dogs you can stomach. Presented by the Chicago History Museum, the Chicago Hot Dog Fest recognizes the enormous impact of our favorite encased meat on the Windy City, while also dishing out these tasty frankfurters for everyone to enjoy. The Chicago dog has morphed into a significant staple over the last century, and we couldn't be more proud of the exceptional popularity of our delicious concoction has gained.
You can find the fest located north of the Chicago History Museum on Stockton and LaSalle Drive from Friday, August 9 through Sunday, August 11. Peep the vendor list to support local businesses around Chicago and make sure to stock up on tickets ahead of time to save money!
Chicago Hot Dog Festival Info
Location: Lincoln Park at Stockton & LaSalle
Dates: Friday, August 9 @ 11 AM–9 PM | Saturday, August 10 @ 11 AM–9 PM | Sunday, August 11 @ 11 AM–8 PM
Parking: Already taken care of. You're welcome.
Tickets: DISCOUNT PACKAGES – ADVANCE SALES ONLY
Dog Pup Deal (Recommended for Individual): Spend US $25 = Get $30 Tickets
Dog Team Deal (Recommended for a Couple): Spend US $50 = Get $60 Tickets
Dog Pack Deal (Recommended for Family/Small Group): Spend US $100 = Get $120 Tickets
Individual tickets: $1 US = $1 Ticket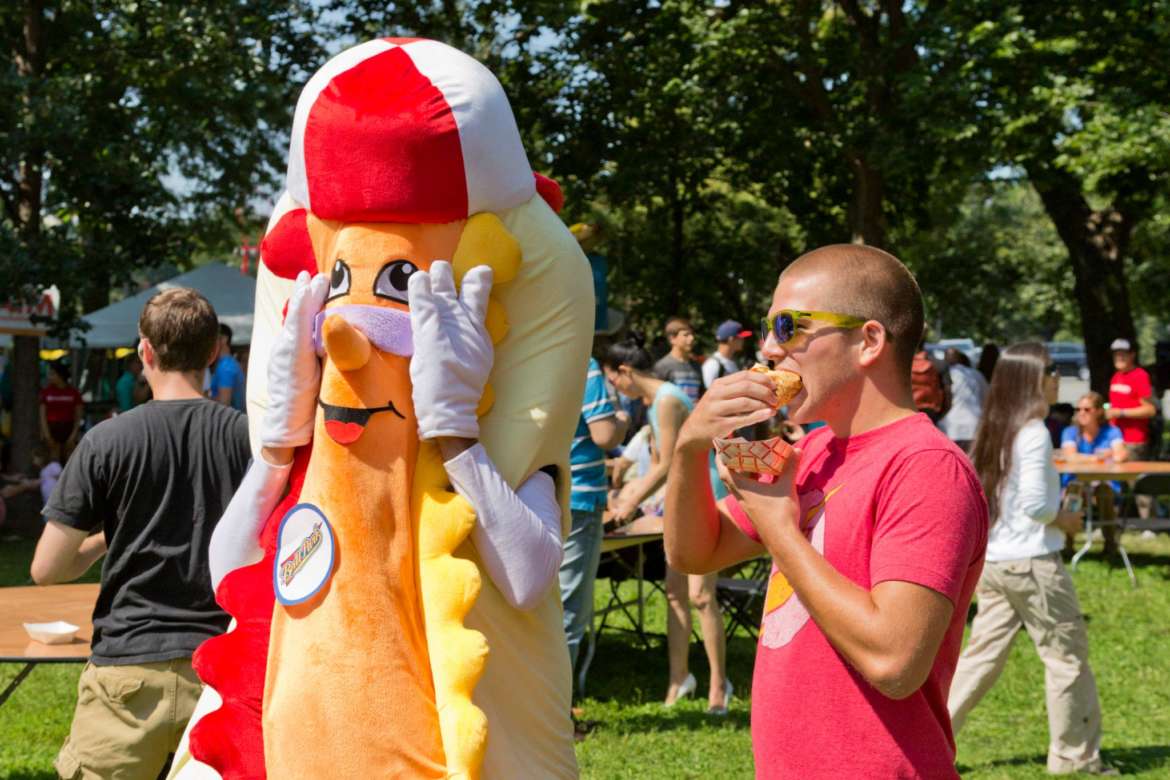 Vendors who will be there bright and early to serve their oh-so-tasty hot dogs include Chicago's Doghouse, Luella's Southern Kitchen, America's Dog & Burger, and more. While you're chasing down some weiners with an ice-cold beer, you'll be subject to the entertainment of all sorts of local bands right in Lincoln Park. The complete lineup can be found here, so make sure to plan ahead so you don't miss a single artist. If you'd like to learn about the fascinating past of the hot dog, the festival features a full lineup of speakers to give you an in-depth look at how the Chicago dog has influenced particular events throughout history, including the Chicago blues scene, the World's Fair, baseball, and so much more.
So pile on that relish. Throw in some celery salt. Go all out at the Chicago Hot Dog Fest, and you'll never look at wieners in the same way again.
At UrbanMatter, U Matter. And we think this matters.
Tell us what you think matters in the Old Town neighborhood and what we should write about next in the comments below!
Featured Image Credit: Chicago History Museum
READ MORE LIKE THIS
DOWNLOAD THE URBANMATTER APP