When you first walk out under the deafening blades in the heliport of Chicago Helicopter Experience, an overwhelming excitement fills you as you realize that speaking is obsolete. The ground crew directs you the front of the copter, where you pose for a picture, utterly silent under the noise of the blades, and are then helped into the side doors by a soundless crew member. It's only when you pull the noise-canceling headphones over your ears and bring the attached microphone close to your mouth that you find your voice again over the commotion. It's time to fly.
The pilot gives you a thumbs up and asks if you can hear the music, but it takes a while for your ears to even adjust to the faint melodies of Bruno Mars as you take off into the sky. Suddenly, you are soaring across the south end of the Loop and out over Lake Michigan, taking in the whole of the city for the first time. Looking down is both nerve-wracking and exponentially electrifying as you note the cascading waves brushing up against miniature boats that were once larger than life itself. The pilot is cheerful, energetic, and engaged as he jokingly welcomes everyone to his office and asks if you like the view.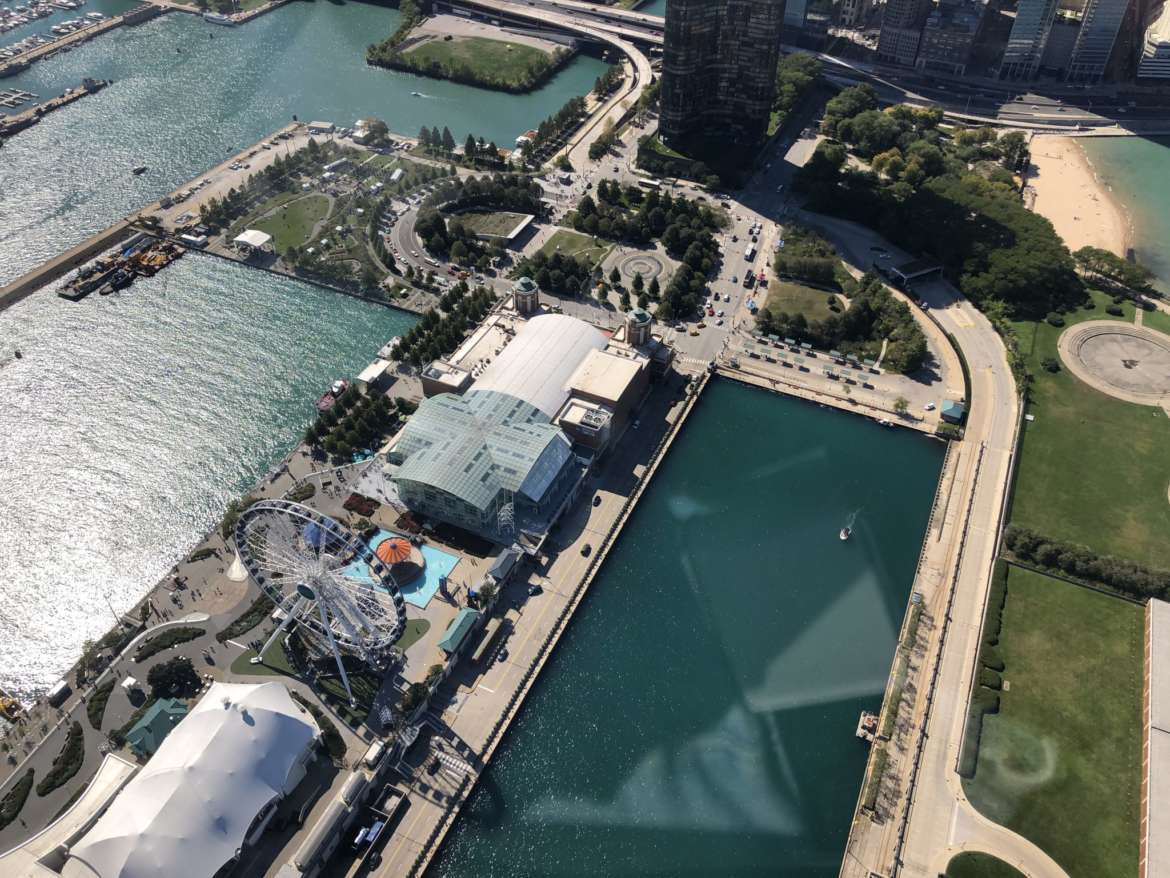 The helicopter travels along the skyline, giving everyone a breathless perspective of the city's most prestigious and well-known landmarks. The entire stretch of Navy Pier fits within your thumb and forefinger as you put them up against the window pane, and the massive, iconic Ferris wheel suddenly diminishes beneath you.
Chicago Helicopter Experience grants you an exceptionally unique look at your city, providing both a birds-eye-view and an eye-level look at some of the grandest buildings in Chicago. It's only when you come face-to-face with the John Hancock building and watch it glide behind you, that you realize you're really doing this thing.
The ride is only 15 minutes in total, but after spanning 24 miles of the city, it feels like more than enough time. The helicopter travels from Chinatown all the way up to Edgewater, passing Lincoln Park, Wrigley Field, and Montrose Beach on the way, and the pilot is always careful to remain hovered above the water in case an emergency landing is needed.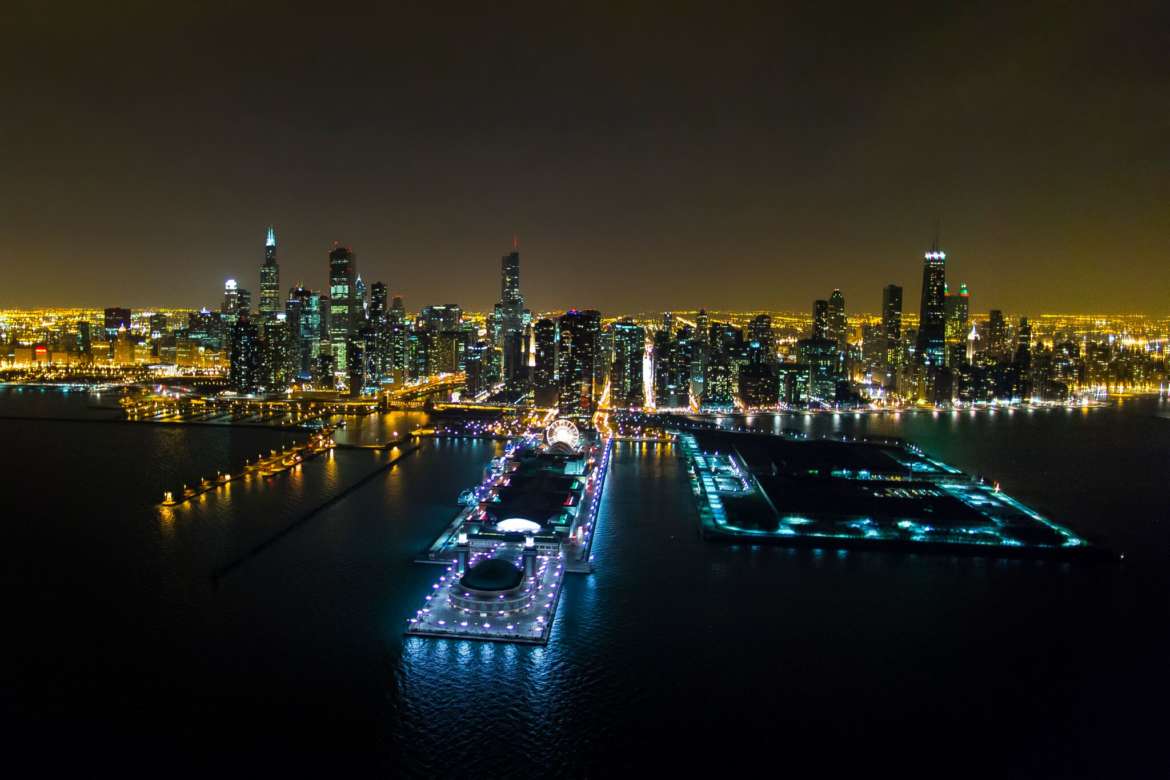 There can, of course, be variations in your travel, depending on the kind of experience you're seeking. Day tours and night tours are both available, each providing a very different view of Chicago, at $158 and $178 respectively. This total 360-degree experience raises you 1,400 feet off the ground for an all-encompassing perspective you can't find anywhere else.
Chicago Helicopter Experience partners with other Chicago tours, like the Shoreline architectural boat tour and 360 Chicago at the top of the John Hancock Center, to give you an unmatched, dual experience for discounted rates. Looking to impress your date? There's nothing quite as romantic as an evening skyline date night tour for two with Chicago Helicopter Experience. For just $375, you can take a flight on a luxury copter, complete with Bose® headphones and a premium sound system, and end up swigging cocktails at the prestigious Duck Inn. You can also book fireworks tours and private rides to local wineries, football games, and more for just $400 to make your experience entirely unforgettable.
Holiday Lights Tours will be available starting mid-November, giving you a perfect aerial view of the Magnificent Mile Lights Festival. Make sure to check out the special Experience Packages for a tour tailored directly to you.
If you're curious about what the tour actually looks like, check out the promo video below and visit their website for more information.
Featured Image Credit: @iclickitraw via CHE Instagram
Find what really matters in Chicago with the UrbanMatter app!
To download or see reviews from our users, head here.