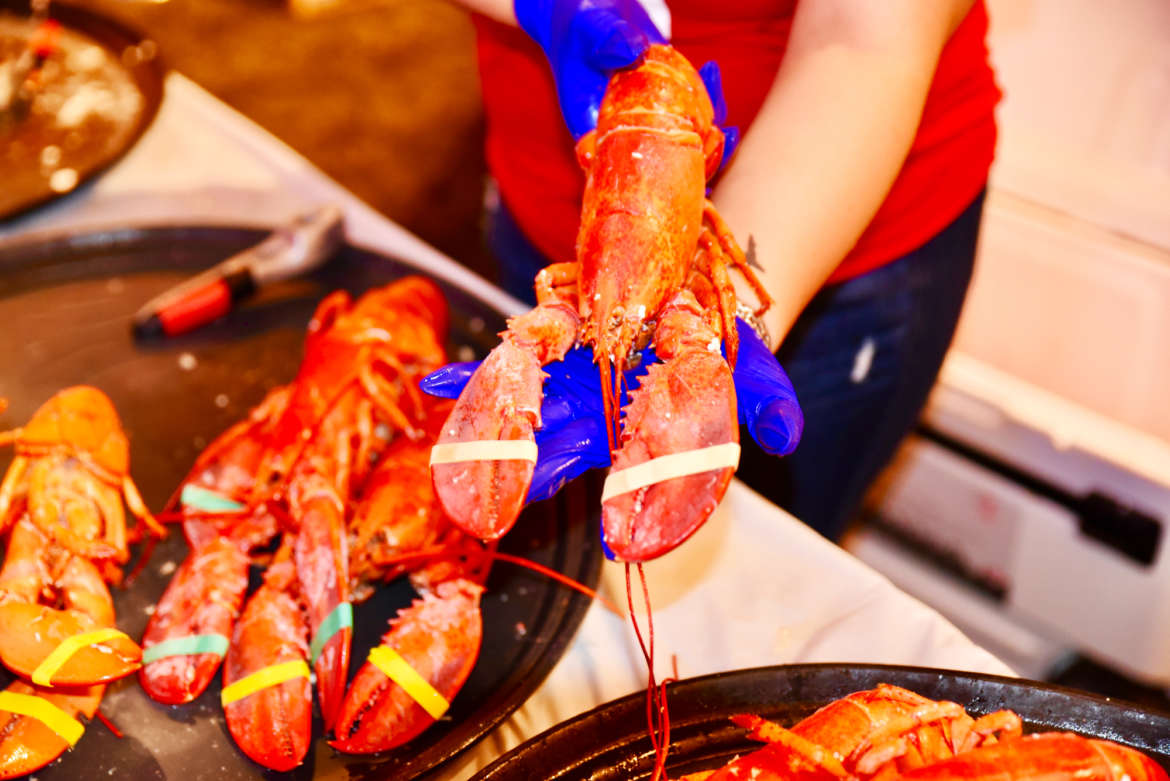 The Great American Lobster Fest at Navy Pier in Chicago
The Great American Lobster Fest is back at Navy Pier over Labor Day weekend, bringing delicious crayfish, lobster, shrimp, and more to the largest seafood fest in the Midwest.
Enjoy all manner of seafood flown in from the East Coast and a cold beer at this seafood fest in Chicago. Alongside family-friendly entertainment, games, live music, craft shopping, you'll get to experience the gorgeous skyline views from Navy Pier and a fireworks show on Saturday night.
The Great American Lobster Fest itself is FREE, but you can also purchase tickets to experience exclusive seafood tastings and reserved seating.
General Admission Experience
Price: FREE
Members at the seafood fest in Chicago will have access to local craft vendors, food and drinks, live music, and the Navy Pier fireworks show
Lobster Meal Experience
Price: $39.00
Visitors at this seafood fest will receive a Lobster Meal (Whole Lobster or Lobster Roll w/ Corn, Potato, Butter, Dinner Roll & Lemon Wedge)

Reserved Seating Areas: Festival Grounds, Aon Grand Ballroom, 2nd-floor balcony access, additional indoor bathrooms
Access to Lobster Fest Grounds to enjoy local craft vendors, food and drinks, live music, and the Navy Pier fireworks show
Price: $109.00
A Lobster Meal (Whole Lobster or Lobster Roll w/ Corn, Potato, Butter, Dinner Roll & Lemon Wedges)

4 Drink Tickets: alcoholic or non-alcoholic beverages
Residents at the lobster fest will receive Exclusive Access to the outdoor VIP LOUNGE with side stage views, shaded and unshaded areas, additional bathrooms, comfortable seating and tables, and more!
Members of the Great American Lobster Fest will receive exclusive Access to the VIP Special Sampling Experience from 1:00 – 3:00 pm & 5:00 – 7:00 pm daily
Access to Seafood Fest Grounds to enjoy local craft vendors, food and drinks, live music, and the Navy Pier fireworks show
Dates & Times
Friday, August 30 | 1 pm or 6 pm
Saturday, August 31 | 1 pm or 6 pm
Sunday, September 1 | 1 pm or 6 pm
Lobster Hero VIP Package for TWO
Price: $295
All you can eat Whole Lobster during your 3-hours of reserved (communal) seating
Visitors at the seafood fest in Chicago will receive 2 VIP passes with access to reserved areas within the fest, as well as the complementary VIP Taste Test Experience (In the VIP lounge from 1pm to 3 pm and 5 pm to 7 pm daily)
4 VIP drink vouchers good for any beverage of your choice (Beer, Wine, Spirits, Soda, Water) with access to VIP bars
A large serving of Corn-On-The-Cob, Potatoes, Kielbasa Sausage, Lemon Wedges, and Melted Butter
Lobster Hero VIP Package for SIX
Price: $795

All you can eat Whole Lobster during your 3-hours of reserved (private group) seating
6 VIP passes with access to reserved areas within the fest, as well as the complementary VIP Taste Test Experience (In the VIP lounge from 1pm to 3 pm and 5 pm to 7 pm daily)
12 VIP drink vouchers good for any beverage of your choice (Beer, Wine, Spirits, Soda, Water) with access to VIP bars
A family-style serving of Corn-On-The-Cob, Potatoes, Kielbasa Sausage, Lemon Wedges, and Melted Butter at the Great American Lobster Fest
Lobster Hero VIP Package for TEN
Price: $1,195
All you can eat Whole Lobster during your 3-hours of reserved (private group) seating
10 VIP passes with access to reserved areas within the fest, as well as the complementary VIP Taste Test Experience (In the VIP lounge from 1 pm to 3 pm and 5 pm to 7 pm daily)
Visitors at the seafood fest will receive 20 VIP drink vouchers good for any beverage of your choice (Beer, Wine, Spirits, Soda, Water) with access to VIP bars
A family-style serving of Corn-On-The-Cob, Potatoes, Kielbasa Sausage, Lemon Wedges, and Melted Butter
Featured Image Credit: Lobster Fest
Hourly Schedule
Friday, August 30
Saturday, August 31
Sunday, September 1