Just when I think I've had enough, they pull me right back in.
These are the Chicago eats that we really, truly, honestly, cannot stop drooling over.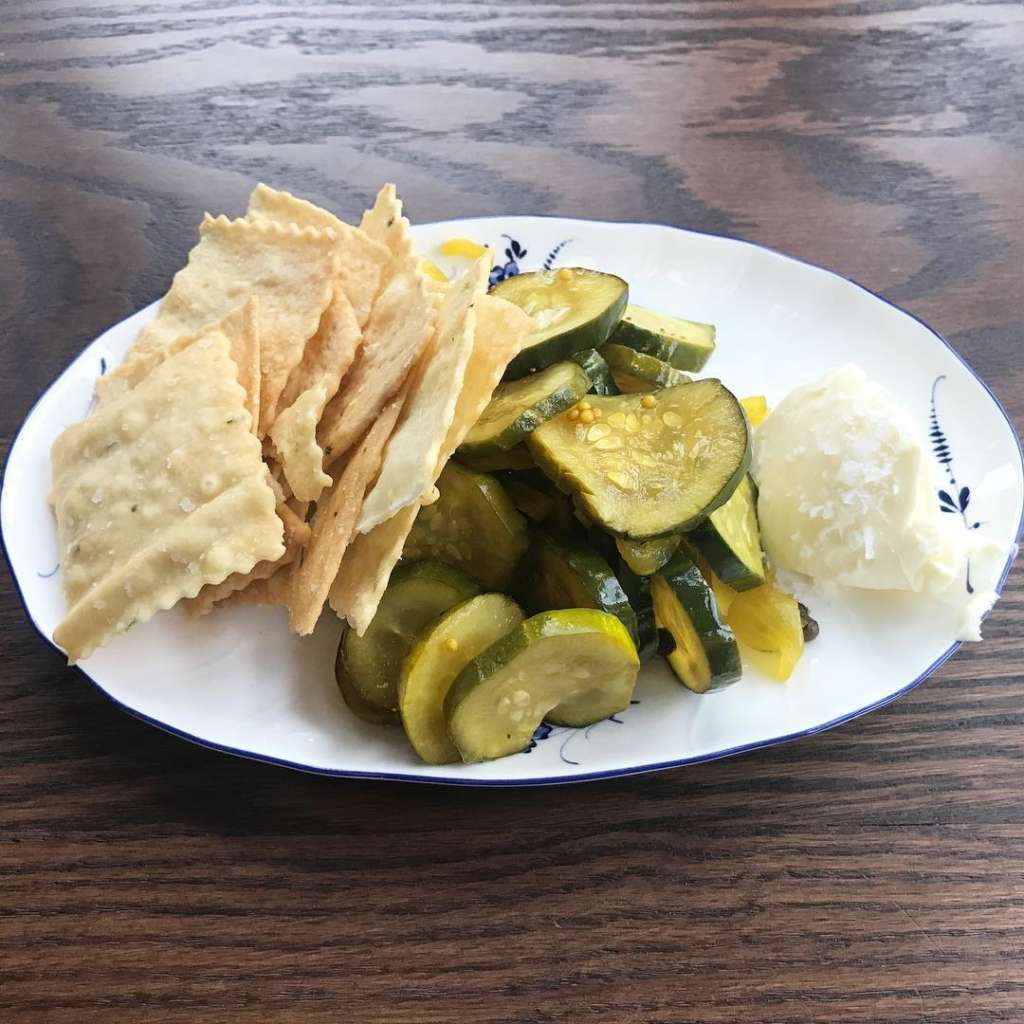 The Publican's gastropub offshoot has many a dream-worthy dish on their menu. From giant chicken sandwiches to fat-fried-frites you'll have to taste to believe, their whole menu is full of winners. That being said, if there's one thing from Publican Anker I could not live without, it's the pickles.
When I tell you I craaaaavvvee these pickles like no appetizer I've ever eaten before, you better believe me. Served with cultured butter and a set of saltines (which are way better than your average saltines, by the way), I could eat a whole plate of these little beauties and still come back for seconds. I am, quite literally, so obsessed that I feel faint just thinking about them.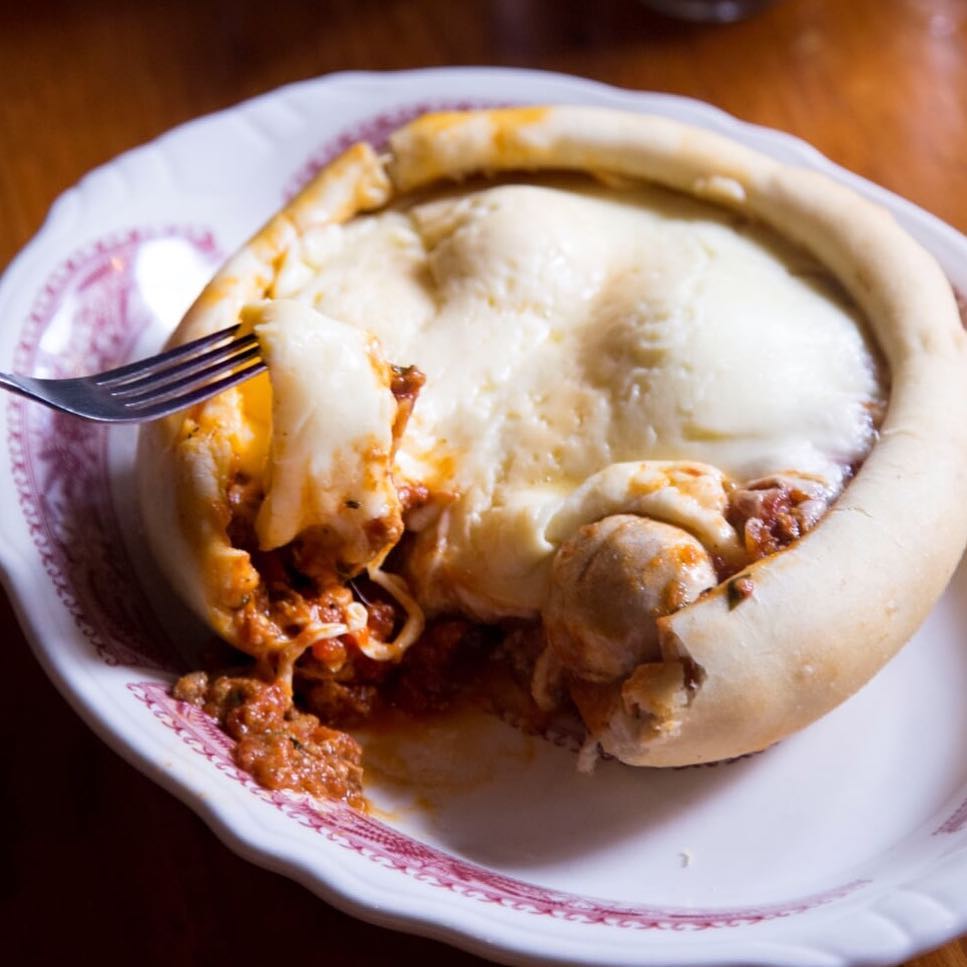 While I'm pretty sure you've seen pictures of Oven Grinder's pizza pot pie circulating the internet, you truly have not lived until you've tried it for yourself. The crust? Sublime. The sauce? Perfection. The fact that it is an actual bread bowl of pizza that you are encouraged to eat in person and not just in my dreams? Unbelievable.
Honestly, you're doing yourself a disservice by not eating it right now.
Hot Chocolate may be the gold standard for brunch and pastries in Chicago, but just between you and me, their Mac & Cheese is the real star of the show. Perfectly bubbly and with enough cheese to drown out even the strongest of Chiberia chill, it is blatantly out. of. CONTROL.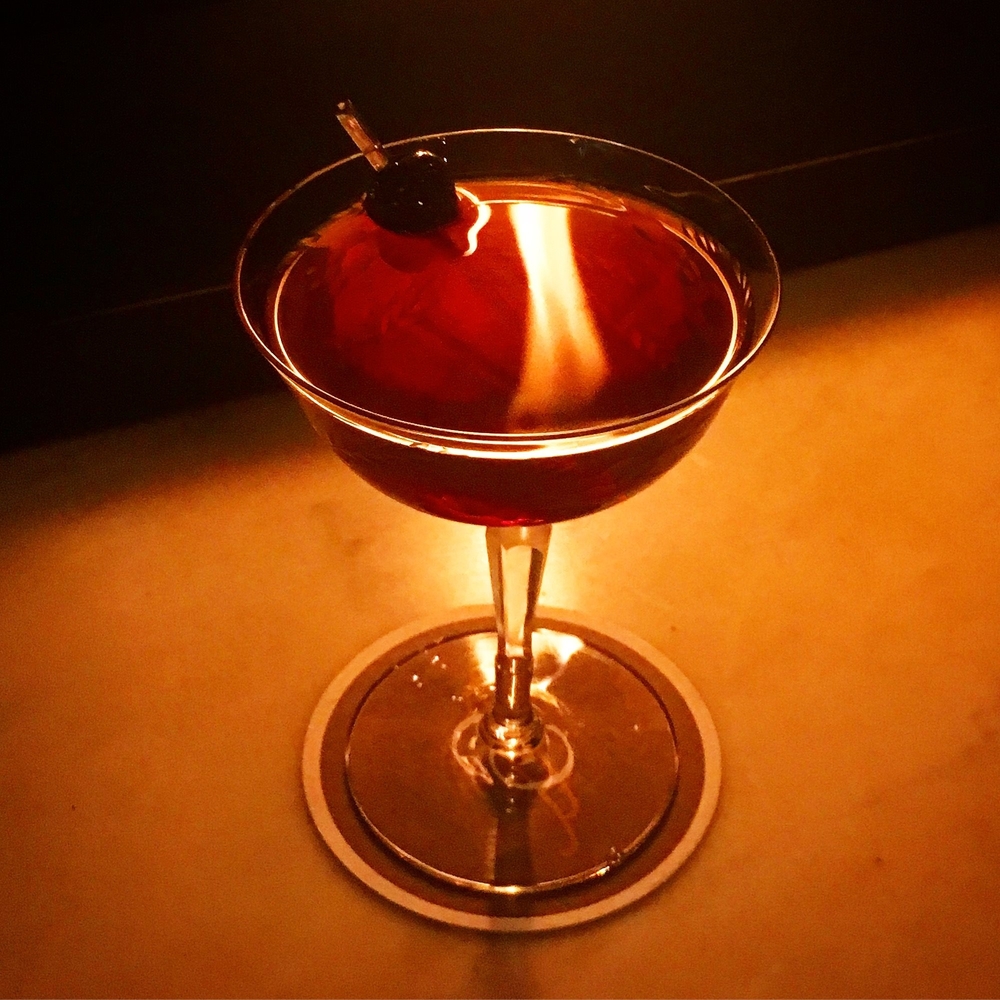 You rn: "Whaaaattt? A PB&J is one of the best meals you've ever had in Chicago?"
Though it may seem simple, this sandwich from Humboldt Park fav Cafe Marie Jeanne is the end all be all of lunch foods in the city. House-made, toasted brioche cradles GIANT globs of peanut butter and, get this, apricot jam. I'd be lying if I said my stomach wasn't grumbling right now.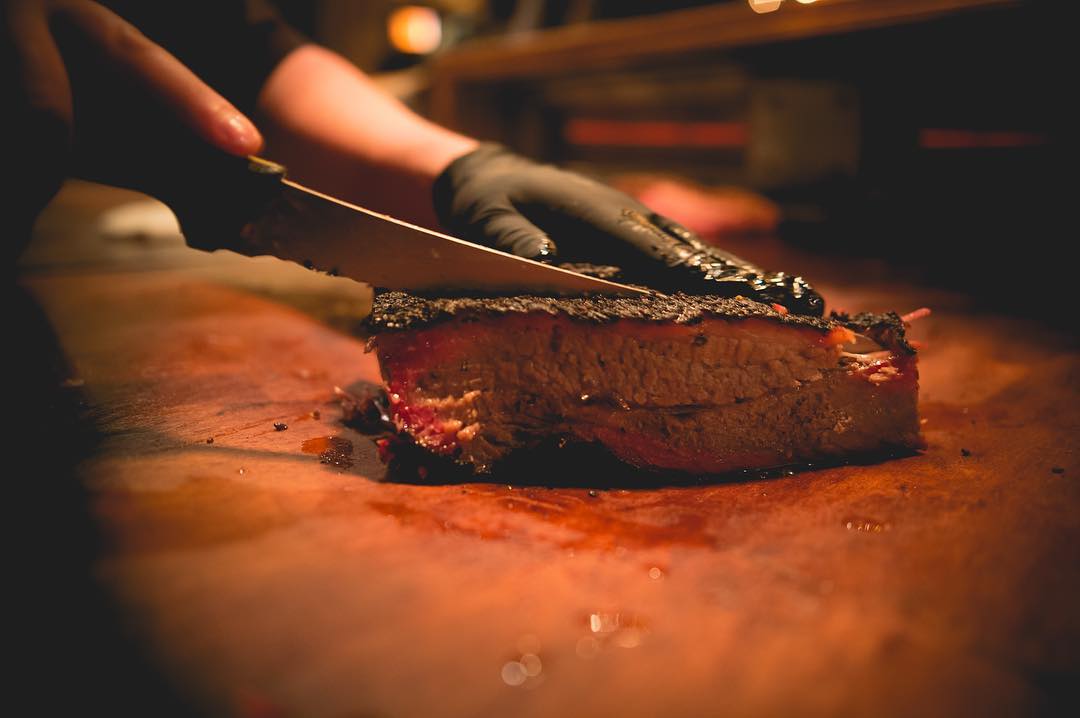 When I die just go ahead and tell them this is what killed me. Good southern BBQ is traditionally hard to fins in Chicago, but Green Street Smoked Meats is doin it right. The brisket here is some of the best I've ever had in my life, and that INCLUDES Texas y'all.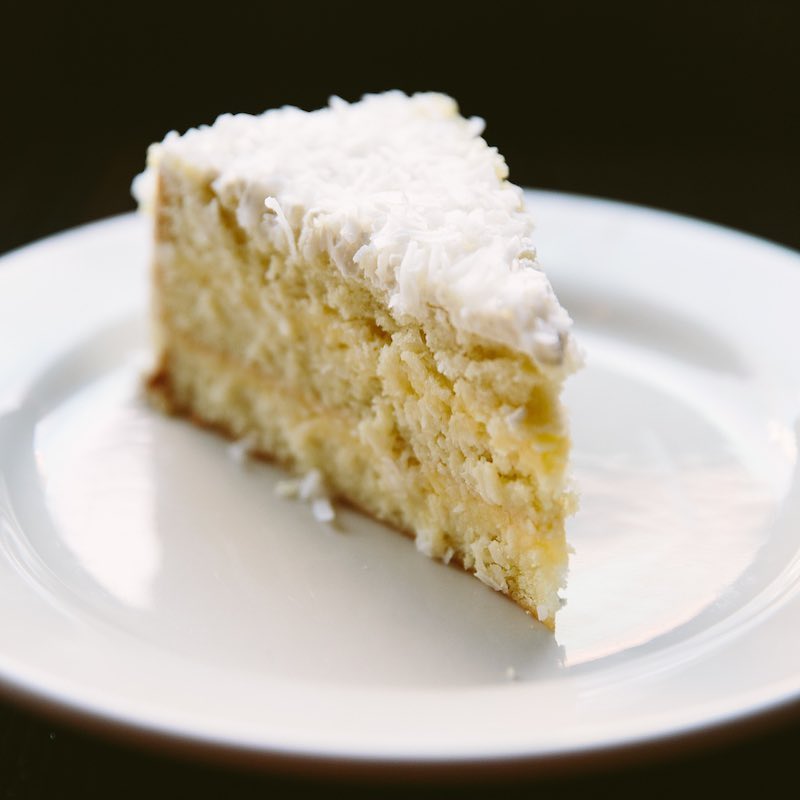 Yeah, yeah seafood, shmeafood. Everything at this Lincoln Park eatery is pretty damn delicious, but the one eat that's constantly on my mind is the coconut cake. A dessert just like Grandma used to make, this creamy, dreamy delight is pretty much the epitome of decadence. Sorry, brb, it's calling my name right now.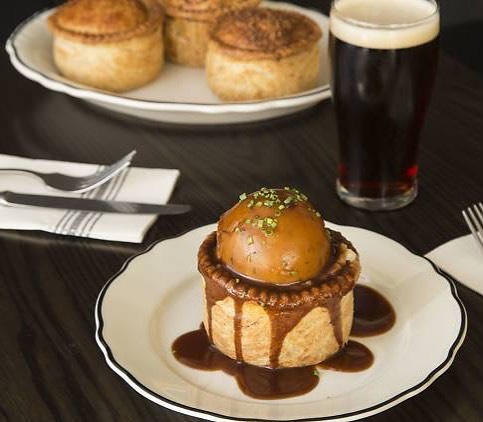 Ya know how your mama's chicken pot pie made you feel all warm and fuzzy inside? Well, the pies at Pilsen's Pleasant House Pub will make you feel like that ALLL THEEE TIMMMEE. Have one for breakfast, lunch and/or dinner, and you'll never be able to think about anything else again.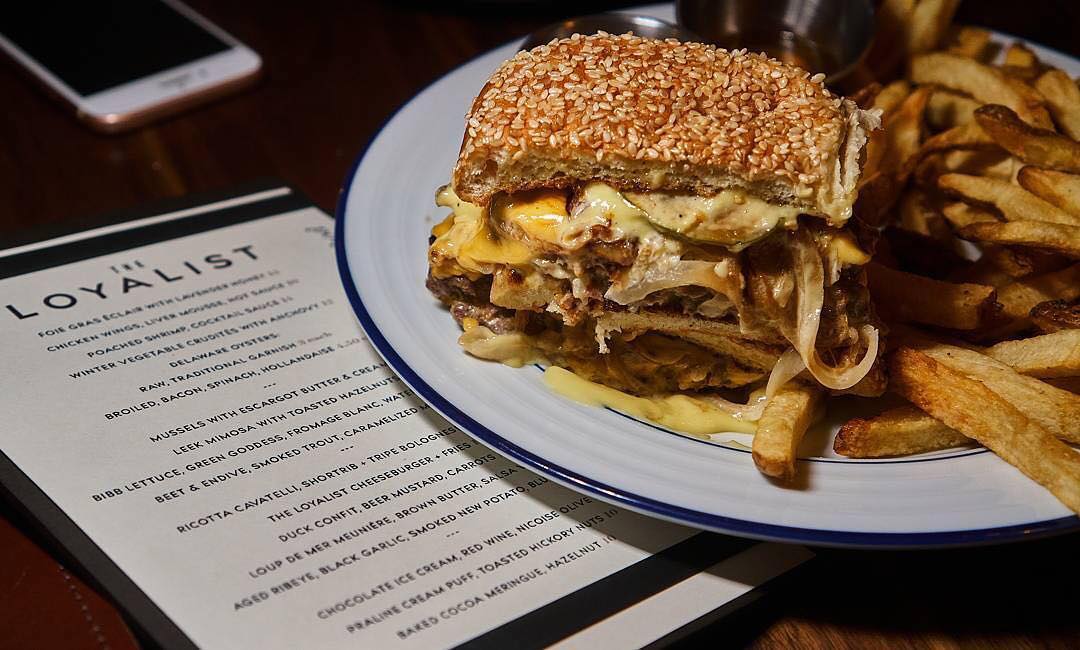 Recently named one of the best burgers in the country, the burger at The Loyalist – aka the Dirty Burg – is a true masterpiece. A patty made of short-rib, chuck and bacon top with pickles, onions, cheese and a special mayo sauce I can't even begin to describe, this is a burger after your own heart. And yes, your eyes are not deceiving you, I did say that there's bacon in the burger.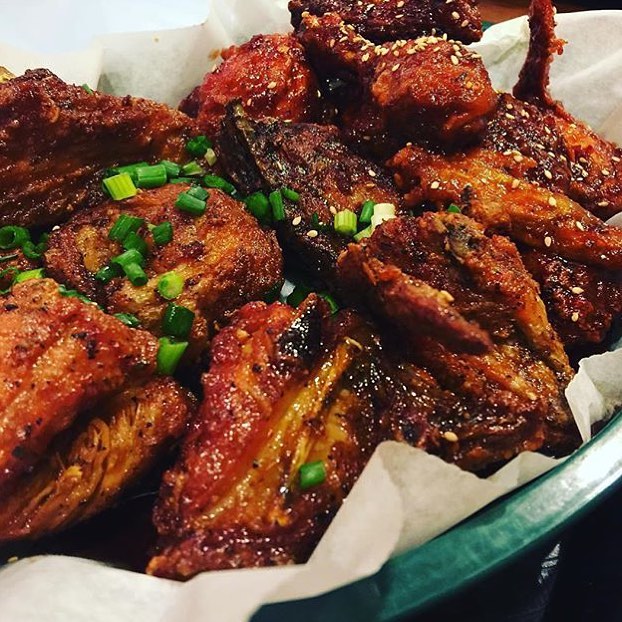 The signature chicken wings at Crisp in Lakeview are painful for me to write about if not only because I do not have a plate of them in front of my face right now. Amazingly spicy and sweet, dressed and fried to perfection, it's pretty much impossible to get these treats outta my head. Plus, they deliver.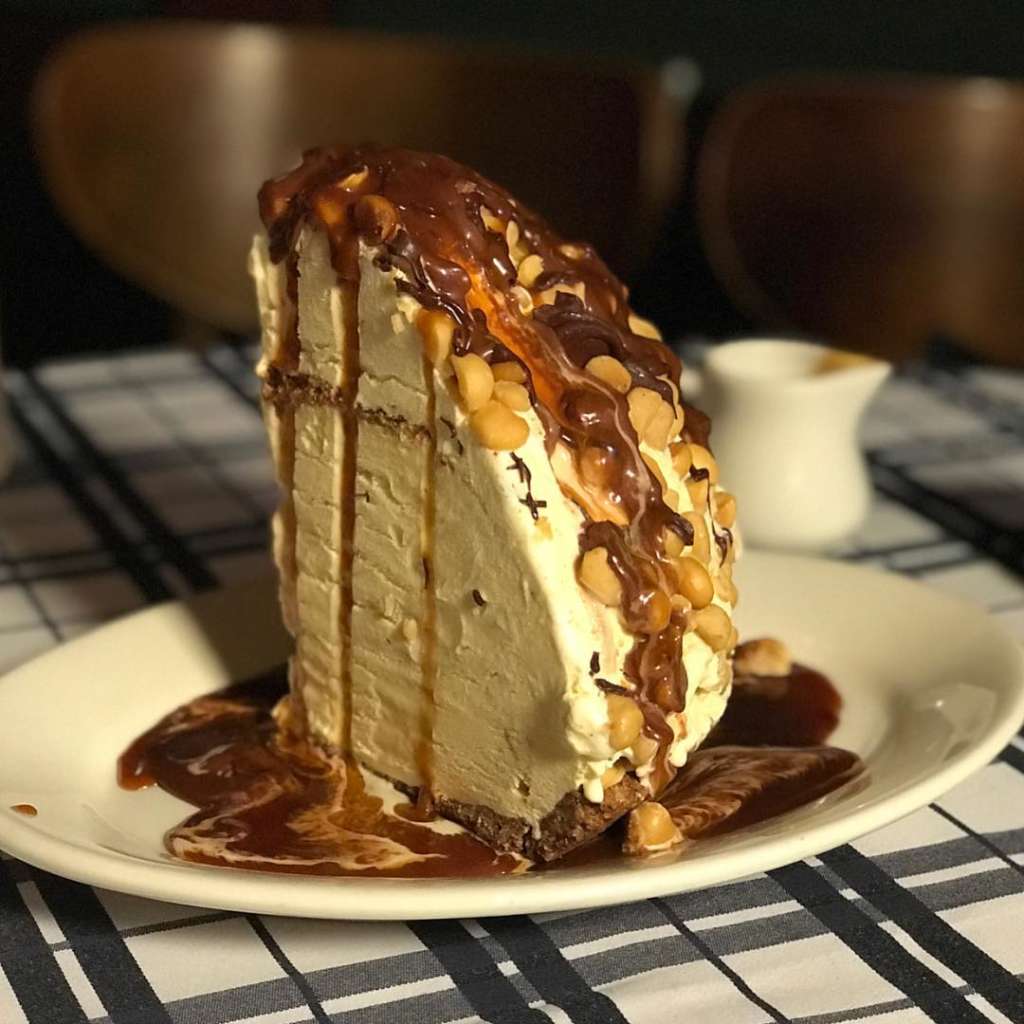 Gibson's is, as I'm sure you know, a Chicago institution. But did you know that their massive turtle pie is equally as legendary? Coming piled high with toppings and practically dripping with chocolate, this head-sized behemoth is one of few Chicago eats we think we'd probably order on our death bed. That is, if eating it doesn't kill us outright.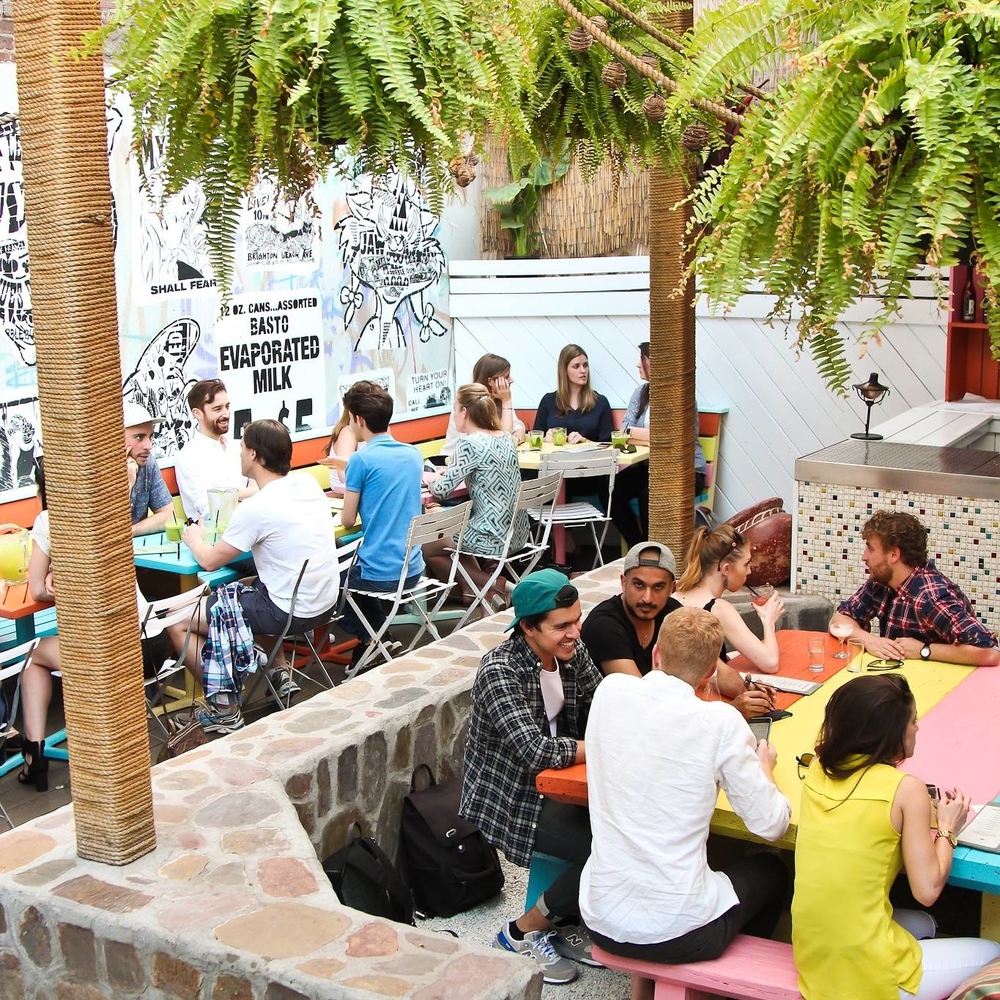 Though it may be pretty new to the Chicago foodie scene, Logan Square's Giant has certainly made a name for itself. The entire menu is well worth a taste or two (or seven) but the real stand out act has got to be the onion rings. Covered with chili salt and parmesan, it's safe to say that you've never had anything like these fried treats.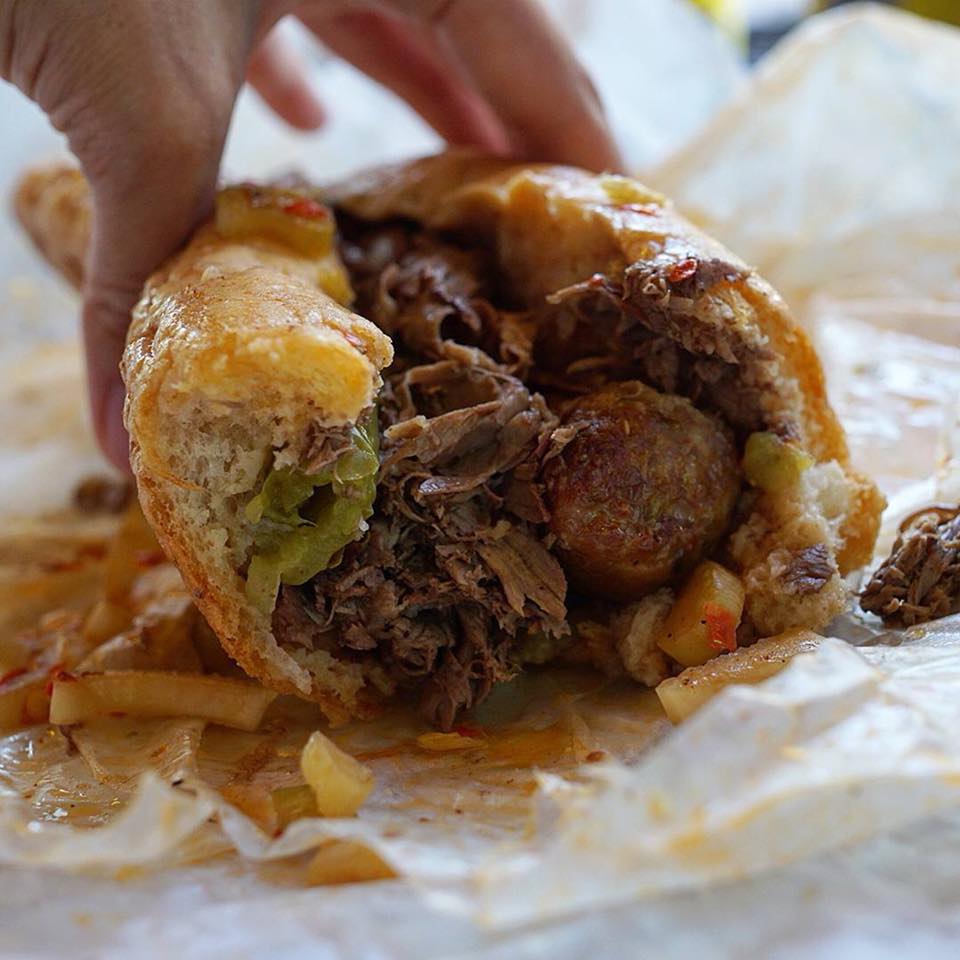 C'mon. It's Al's.
Featured Image Credit: Bon Appetite 
Find what really matters in Chicago with the UrbanMatter app!
To download or see reviews from our users, head here.