As we all expected, the latest Chicago COVID-19 update and news is that the city is trending rapidly towards returning to Phase 3 of the coronavirus shutdown as a second surge of the virus turns course.
Per the mayor's latest press conference, Chicago is averaging over 500 new cases per day, which is a 45 percent increase from just seven days ago. According to the latest news, testing itself has increased by only 11 percent, meaning the city's positivity rate is up nearly 5.4 percent from 4.2 percent. As a result of these updated numbers, the mayor is hinting at returning the city to some of the restrictions that halted the number of cases earlier in the summer.
Mayor Lightfoot stated, "If we don't see a dramatic turnaround in our numbers and soon, then we will not hesitate to take the steps that are necessary to save our city, save our residents, even if that means going back to some of our Phase 3 restrictions."
On Monday, Illinois public health officials announced COVID-19 updates of 3,113 new cases, along with 22 additional deaths, and are urging Chicagoans to not be careless with the virus, fearing a sense of complacency and over-confidence heading into the winter months.
A lot of sacrifices have been made as a result of COVID-19, but the latest news indicates the city is inching closer to reverting towards Phase 3. Phase 3 of the coronavirus shut down included mandatory limiting to groups of 10 or less, a restriction on indoor dining and other practices, and curtailing non-essentials workers and schools to operate remotely.
While the number of cases has drastically risen, city officials insinuated that the latest COVID-19 news is not a result of increased testing but rather a rise in cases. The number of deaths has remained stable in Chicago and the number of infected patients being hospitalized is still lower, as well. While promising that those numbers remained stable, the virus has taken at least 3,000 Chicagoans to this point.
If it can be any indication of the times, Governor J.B. Pritzker has returned to making daily coronavirus briefings as he did at the beginning of the pandemic. Those briefings are streamed live every day at 2:30 PM, and give updates and insight alongside some of the top health officials in the state.
---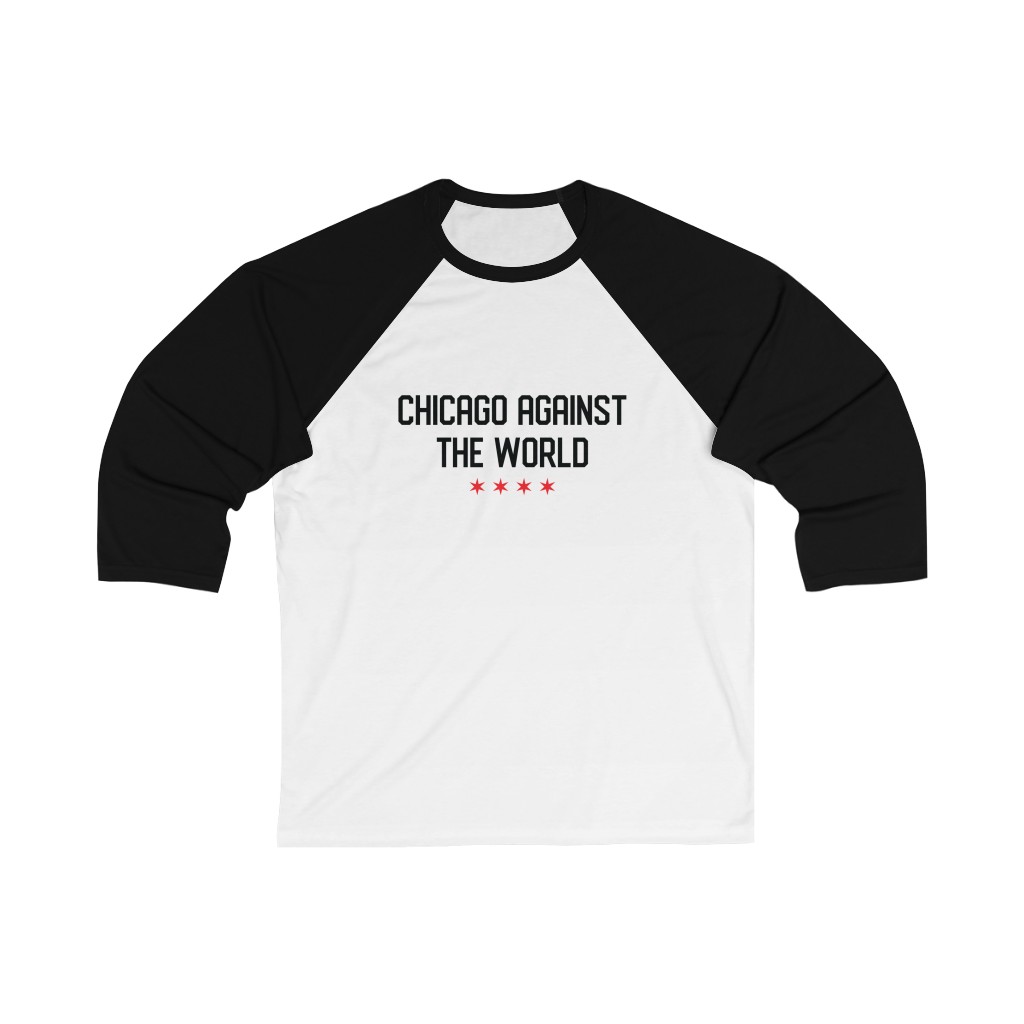 View the UM Chicago Merch Store!
Hoodies, tshirts, baseball tees, mugs, the works! Get your UM Chicago Against the World merch now!
View the Best Pizza Places in Chicago
---
"Things are getting worse. Now is the time to wear a mask where you go…Forgo unnecessary trips or gatherings and take extra care to stay 6 feet away from others, especially in public," Gov. Pritzker said. Mayor Lightfoot continued to reiterate that sentiment.
Neighboring states such as Wisconsin, Missouri, and Indiana are seeing skyrocketing cases, making it increasingly difficult for Chicago to stay out of the crosshairs, as it is such a popular destination for leisure and business to other Midwestern states.
Should Chicago's positivity rate continue to climb at the rate of surrounding areas, it's inevitable that a scale back in how we are able to operate daily is coming.
You can watch the Governor's latest COVID-19 news via this link to keep up to date with all of the state and Chicago updates.
UPDATE–
During her standard afternoon press conference, Mayor Lori Lightfoot announced there will be certain rollbacks as the city combats a second surge of COVID-19.
All bars without food licenses can no longer serve patrons indoors.
All liquor sales must stop at 9pm.
All non-essential business are to close from 10pm to 6am as part of a small business curfew for two weeks.
The mayor is requesting Chicagoans do not gather in groups of 6 or more socially, and if they do, to end them by 10 pm.
EFFECTIVE TOMORROW: New measures go into effect to slow the spread of COVID-19 in Chicago. Essential businesses like grocery stores, pharmacies and gas stations will be able to stay open during the non-essential business curfew. More info ➡️ https://t.co/njOQ14kE6Y. pic.twitter.com/e7ixwjMFM7

— Mayor Lori Lightfoot (@chicagosmayor) October 22, 2020
This was all expected, as the city's positivity rate has been skyrocketing for weeks now, leaving many to wonder just how far the city will rollback as the winter approaches. The mayor's chief hope here is that these rollbacks in the hospitality industry can urge people to get back to the basics and start to halt the continued spread of this second surge.
UPDATE 10/27–
The governor stepped to the podium for his daily coronavirus briefing on Tuesday and delivered news that we all feared was imminent. Beginning on Friday, there will be no more indoor dining or bar service in the city of Chicago. There has been a rise in new cases every day in Chicago for eight consecutive days and the state has decided to add Cook County to the list of crisis regions. Bars and restaurants must close by 11 p.m and all patrons will be required to be seated outdoors — which should be fun considering it is getting nice and chilly outside. All gatherings must be limited to 25 people.
Oct. 27: State orders restrictions (There are 797 cases per day)https://t.co/hHsIqrZTfh

— Heather Cherone (@HeatherCherone) October 27, 2020
Cook becomes the seventh region in Illinois to begin operating under the state's mitigation plans, and by far is the most populous and highest-risk area on the map.
.@GovPritzker makes it official. Effective Friday, Chicago is officially under state-ordered restrictions because of a sustained surge in the number of coronavirus cases. Here are the new rules: pic.twitter.com/Uiha3aK1mC

— Heather Cherone (@HeatherCherone) October 27, 2020
UPDATE 11/16 —
As the state of Illinois finds itself amidst a second wave of COVID-19, they are urging non-essential workers and private businesses to work from home if possible to mitigate unnecessary risk and half the spread of the virus. It's important to note that this is just a suggestion from the state and not a mandatory stay-at-home order as it was in the spring, despite the fact that the state has skyrocketed beyond the numbers it had last spring.
This becomes even more important as the holiday season approaches and Illinoisans begin making their plans to see their families if they even are able to. Small things like working from home could be the difference between a smooth holiday season or wishing a loved one a Happy Thanksgiving from the other side of a FaceTime call. In addition, the holiday season comes with colder weather, too, and officials worry that the winter could exacerbate the latest outbreak and create a spiral of bad fortune with health care workers in limited supply unable care for all people infected.
Increased testing facilities in the city have become paramount to Chicago's ability to combat the virus. The Illinois Department of Public Health has listed all available testing facilities on its website. As the holiday season inches closer families remain concerned about being able to see loved ones, and getting tested before and after Thanksgiving is strongly urged.
UPDATE 11/17 —
The rapid spread of COVID-19 has put a serious strain on hospitals and much of what we expect of our holiday season in jeopardy. In his press conference today Gov. J.B. Pritzker hammered home the fact that Illinoisans needs to be hyper vigilant in protecting themselves and others from additional spread of the virus so that the state can begin to halt the positivity rate and the packing of hospitals.
"To stop this spread and preserve some semblance of the holidays, all of us need to do more than just wear our masks now – though masks are mandatory throughout the state. The simple fact is that COVID-19 is spreading so quickly and so widely, and our hospitals are beginning to experience real strain and at the current infection rate they will be overwhelmed. So whenever possible, we need you to stay home," Pritzker said in a statement. "I'm hopeful that by limiting our in-person interactions, we will succeed at avoiding a stay at home order like what we had in the spring – when the choice between saving lives and saving livelihoods was even more stark. Tier 3 may allow us to do both. Like in other states like Michigan and California and Washington, it's our best effort to avoid a stay-at-home order and save lives."
Per NBC Chicago, these are the new guidelines:
Bars and restaurants
• All bars and restaurants close at 11pm and may reopen no earlier than 6am the following day
• No indoor service
• All bar and restaurant patrons should be seated at tables outside
• No ordering, seating, or congregating at bar (bar stools should be removed)
• Tables should be 6 feet apart
• No standing or congregating outdoors while waiting for a table or exiting
• No dancing or standing indoors
• No tables exceeding 6 people
• Reservations required for each party
• No seating of multiple parties at one table
• Indoor gaming terminals must suspend operations
• Includes private clubs and country clubs
Health and fitness centers
• Operate at no more than 25% capacity
• No indoor group classes
• Face coverings must be worn at all times, including while engaged in individual exercise regardless of person or machine spacing
• Reservations required
• Locker room areas should be closed
Hotels
• Hotel room occupancy should be limited to registered guests only, with the maximum allowance being the number of individuals permissible per existing fire code for each applicable guest room
• Fitness centers should be closed, or operated only on a reservation model with capacity limited to 25% of the maximum occupancy for the room
• Grab and go food allowed
• Event and meeting space closed
Indoor recreation, theaters, cultural institutions (e.g. casinos, bowling, arcades, movie theaters, museums and zoos)
• Gaming and casinos close
• Indoor recreation centers, including theaters, performing arts centers and indoor museums and amusement centers, close
• Live streaming of performances encouraged with social distancing of performers and minimum operational staff
• Outdoor activities allowed at 25% capacity or less
• Outdoor group activities limited to 10 persons or less, participants/guests must wear face coverings at all times
• Reservations required for each guest for outdoor activities
Manufacturing
• Additional COVID training for all employees required even if previous training occurred
• Operators should coordinate with IDPH to implement testing protocols and contact tracing, upon request, consistent with available testing supplies
• All employees must wear face coverings at all times unless eating or drinking. Exemptions only for safety purposes.
• Only manufacturing staff and key personnel allowed in facilities. Non-production employees must work remotely. Non-essential staff and visitors are not permitted. Exemptions only for critical equipment repairs, supply deliveries and safety reasons ("critical visitors").
• All critical visitors must have an Employee Health and Safety (EHS)-approved risk-assessment done in advance, including travel history, tracking, and temperature check prior to entrance.
• Implement additional workstation realignment when feasible
• Stagger and space shifts, and designate shift entrances and exits (when possible) to minimize interactions of employees across unique shift groupings
• Station sanitation required at beginning and ending of shifts
• Operators must suspend COVID-related incentive pay and promote staying home when sick or showing symptoms
• Implement temporary leave policies to accommodate workers who are sick
• Develop and implement safety protocols for employee travel vans to promote spacing, require face coverings, temperature checks, air circulation, and vehicle sanitization
Meetings, social events and gatherings (including weddings, potlucks, etc.)
• Limit in home gatherings to household members
• Meeting rooms, banquet centers, private party rooms, private clubs and country clubs may not host gatherings
• No party buses
• Funerals are limited to 10 family members of the decedents, not including staff, see IDPH guidance
Office
• All employees who can work remotely should work remotely
Organized group recreational activities (sports, indoor sports and activity facilities, etc.)
• Pause all indoor group sporting and recreational activities including youth and adult recreational sports, individual training may remain (with facility reservation)
• Includes park districts and travel leagues • Outdoor sports and recreation allowed
• Participant groups and practices outdoors limited to 10 persons or less with social distancing
• Face coverings required for all activities at all times
• Locker rooms should be closed
Personal care service
• Operate at lesser of 25 clients or 25% capacity
• Face coverings must be worn at all times by clients and service providers
• Suspend services where a face covering cannot be worn (e.g. facials, beard trims)
• Physical, occupational and massage therapy allowed as deemed necessary by a medical provider, but appointments must be spaced by a minimum of 15 minutes and facilities should take steps to sanitize and circulate clean air through service rooms before and after each service
• Virtual consultations recommended
Retail (including service counters)
• Operate at no more than 25% capacity, including general merchandise stores, "big box" stores that offer groceries and pharmacy, and convenience stores
• Grocery stores and pharmacies may operate at up to 50% capacity
• Encourage delivery or curbside pickup options wherever possible
• When in-store shopping is necessary, promote efficient trips and consistent circulation
Stay tuned to UrbanMatter Chicago for more updates as this continues to unfold.
At UrbanMatter, U Matter. And we think this matters.
Tell us what you think matters in your neighborhood and what we should write about next in the comments below!
Featured Image Credit: Screenshot from Lightfoot Press Conference 10/18/20
READ MORE LIKE THIS
DOWNLOAD THE URBANMATTER APP
FIND PARKING