Our heart aches as the brutality in Ukraine continues, especially with Chicago's profound Ukrainian heritage. Therefore, many businesses in Chicago have stepped up to show their support. Throughout the month of March, these businesses are running fundraisers for Ukraine, donating part or all of the proceeds to help those in need.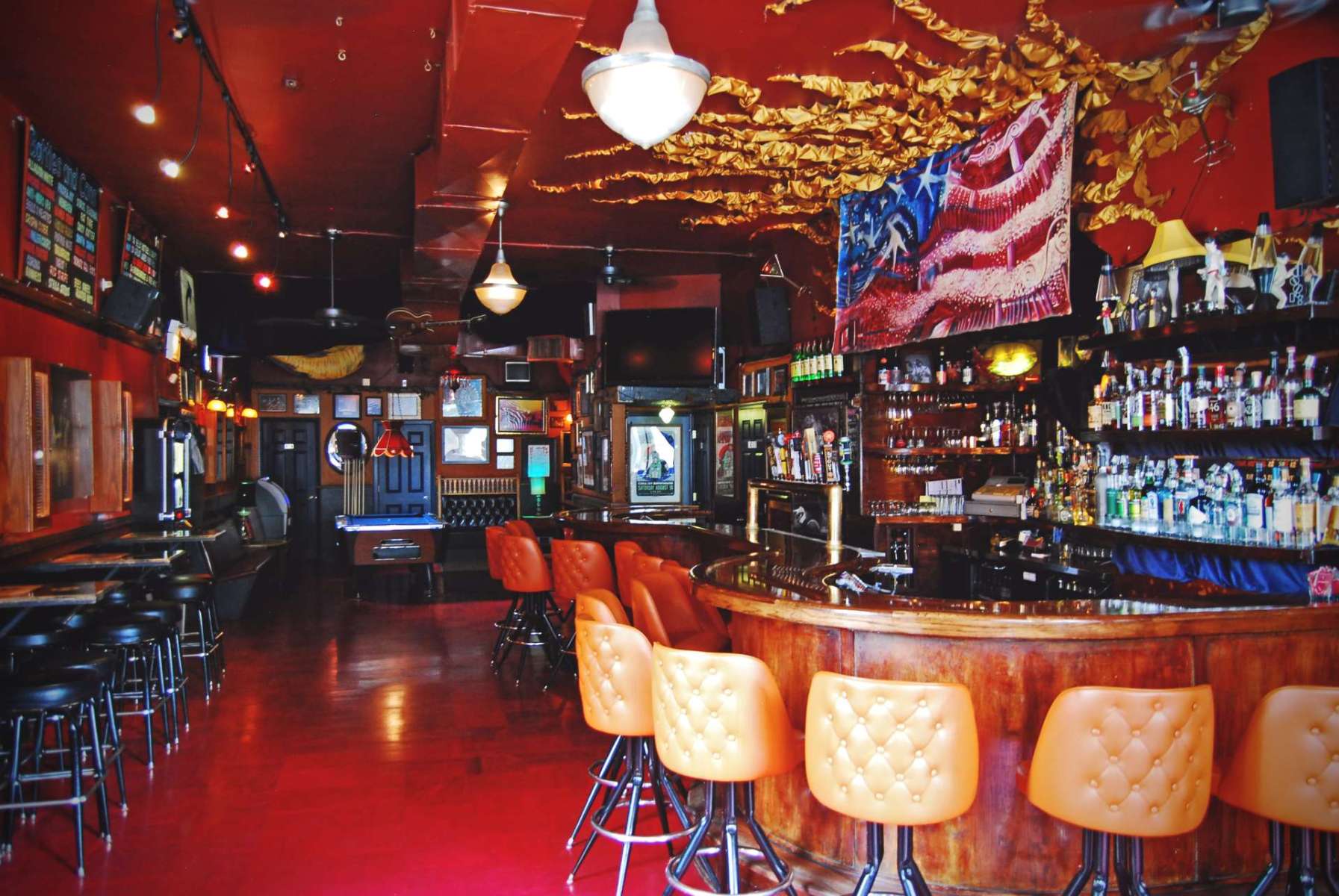 2683 N Halsted St, Chicago, IL 60614
WHEN: Thursdays, April 7, 14, 21 and 28
To celebrate its status as a long-standing neighborhood bar and "music mecca", aliveOne will host a private, invite-only, contest-winner 25th Anniversary Party on Friday, May 6 featuring a performance by Hartliss Bastids with members of Umphrey's McGee and Jen Hartswick from the Trey Anastasio Band. Three pairs of passes to the private event will be raffled off every Thursday in April during "Resident Band Night" with Chicago's Bonzo Squad in aliveOne's famed back room.
The free live music is from 10 p.m. to 1 a.m, and winners will be announced between 11 p.m. and midnight. Patrons will receive a free raffle ticket at the door and must be present to win. A portion of proceeds from every Thursday in April as well as the private event on May 6 will benefit United Help Ukraine, which is providing medical aid and humanitarian relief to Ukrainians.
Goddess & Grocer
all locations
Did you read about the lady with the sunflower seeds in Ukraine? Well, what's a better way to show support with sunflower pastries? Starting March, The Goddess and Grocer is now selling Sunflower Cupcakes (Goddess vanilla cupcake with housemade buttercream icing and a sunflower) and sunflower bunches to support World Central Kitchen's efforts in Ukraine in all stores, including the newest West Loop location. The cupcakes are $4.95 each and $1 from each cupcake will go to WCK.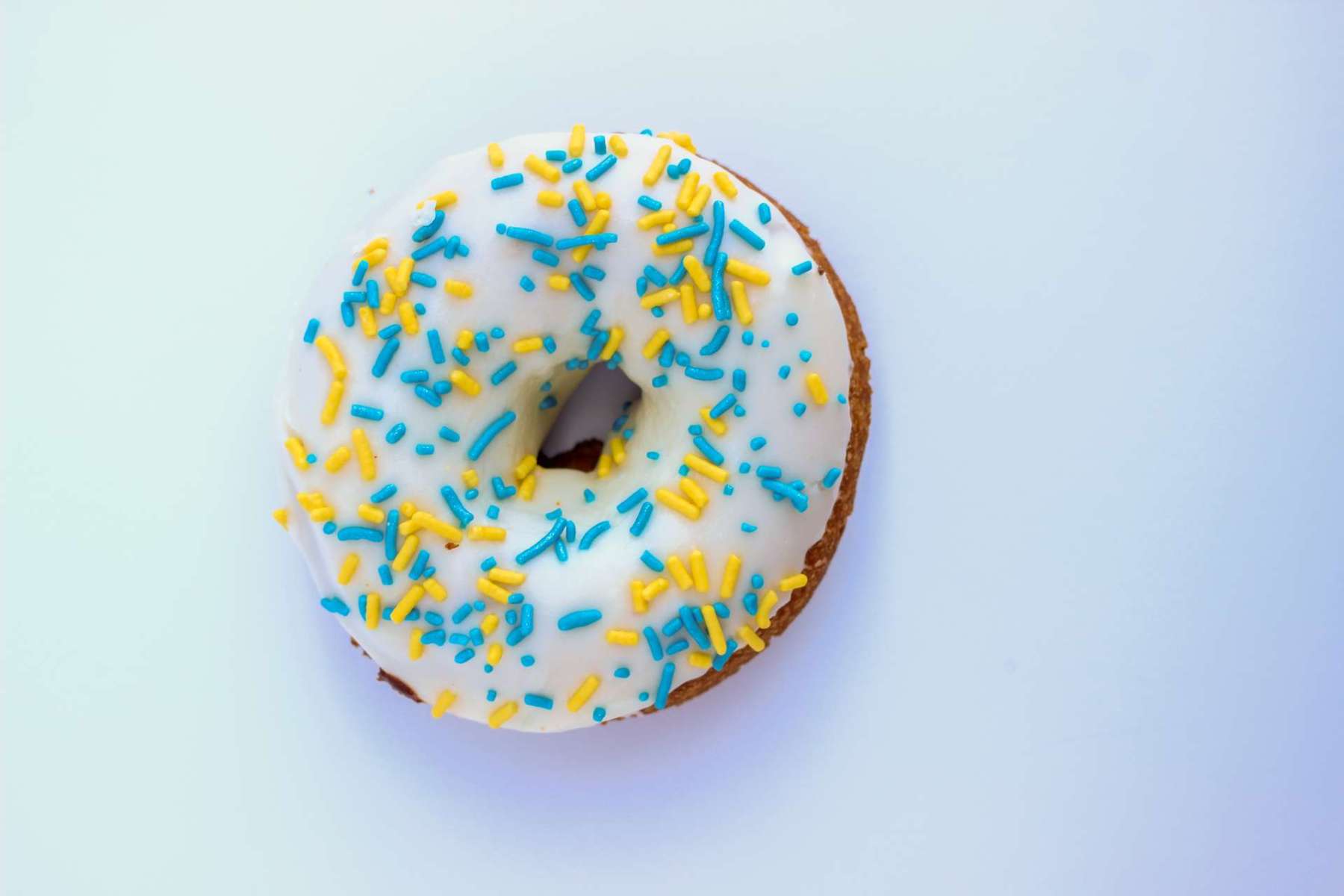 all locations
Stan's is showing their support for Ukraine by donating $0.25 from each of our sprinkled donuts to raise money for Chef Jose Andres and World Central Kitchen to support their efforts in feeding Ukrainian refugees. Visitors can show their support by ordering these donuts in all stores or pre-ordering online.
Specialty Ukrainian sprinkled donuts are available for purchase until Wednesday, March 30.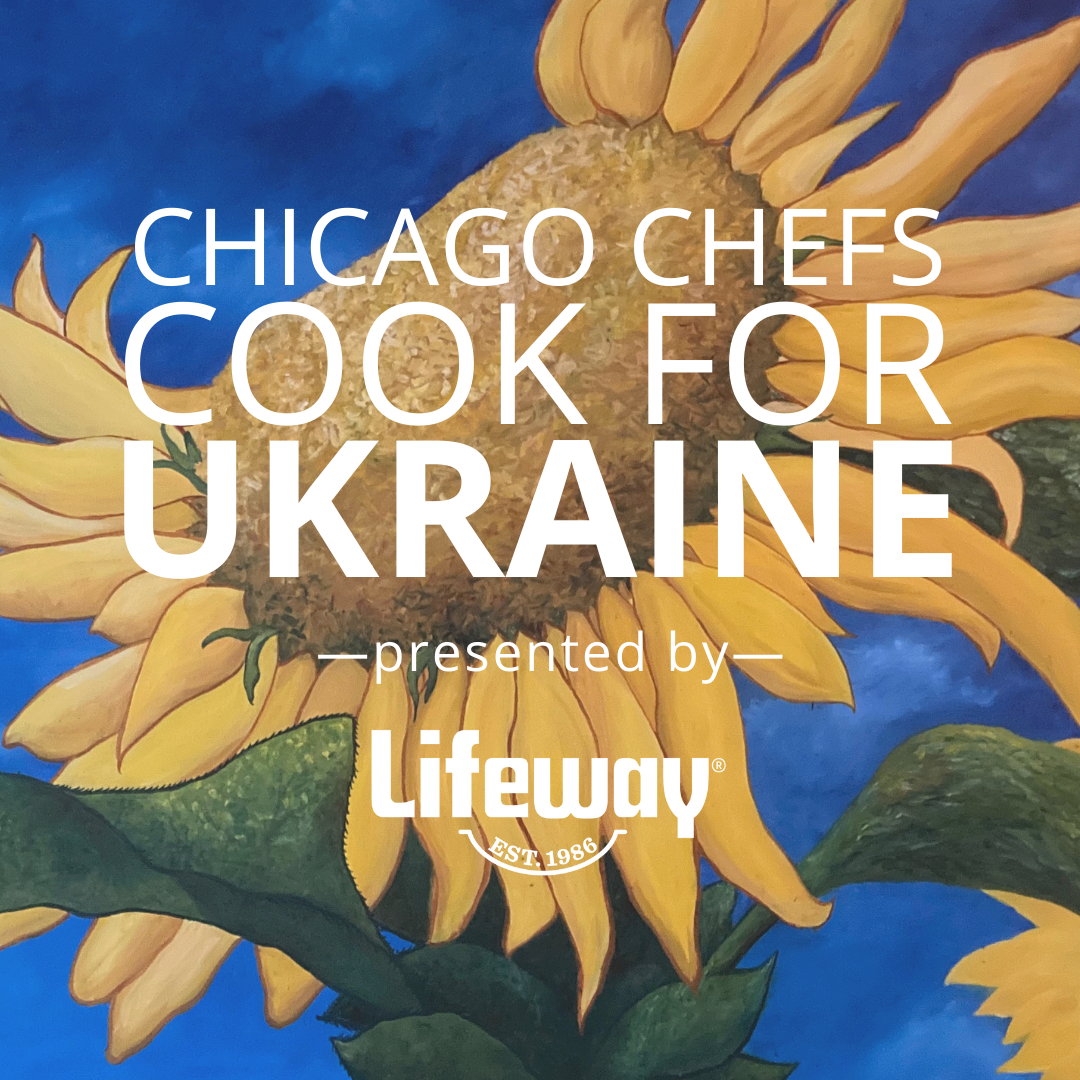 Chef's Fundraiser
On Wednesday, March 16 from 6-9 pm, Chicago will step up in a grassroots effort to raise funds for the people of Ukraine at a chef-curated tasting event at Navy Pier. Proceeds from "Chicago Chefs Cooks for Ukraine presented by Lifeway Foods" will be provided directly to World Central Kitchen, the organization that is first on the frontlines to provide meals in response to humanitarian, climate, and community crises. Proceeds are subject to labor costs incurred by the host venue.
Tony Priolo, chef and co-owner of Piccolo Sogno, offers, "After seeing the events unfold in Ukraine, we rallied our restaurant community together. We are a passionate bunch. We are united and we are going to make this happen."  Indeed, the grassroots effort would not be possible without the hard work and support of chefs like Jason Hammel and Beverly Kim.
5927 W Lawrence Ave, Chicago, IL 60630
Now through March 31, Delightful Pastries will be selling blue & yellow cupcakes and cookies to raise funds for Ukraine, where 50% of proceeds donated to Ukrainian Red Cross and World Central Kitchen. Orders can be placed in store, over the phone, or online via their website. Online orders must be $36 or more, and may take 48 hours to process at this time.
1746 W Division St, Chicago, IL 60622
This hand-crafted pasta shop is rolling out blue and yellow farfalle to fundraise for Ukraine. 100% of sale from Ukraine-inspired farfalle will go to a non-profit recommended by the neighbors at Saints Volodymyr & Olha Ukrainian Catholic Church. Made with spirulina dough and egg dough, the farfalles are not only pretty but healthy as well!
1024 N Western Ave, Chicago, IL 60622
You probably know Jeff & Judes as your neighborhood deli shop. Well, this local's favorite is running a fundraiser this month to Support Ukraine with their beloved B&W cookies. Throughout the month of March, $1 from each Black + White Cookie sold will go to Sunflower of Peace to help provide first aid on the frontlines in Ukraine.
3472 N Elston Ave, Chicago, IL 60618
Operated by Ukrainian-American chef Johnny Clark and his spouse Beverly Kim, Wherewithall will launch a menu focused entirely on Ukrainian cuisine in support of its home country. While this is not a fundraiser, but what's a better way to support Ukraine than supporting an actual Ukrainian-American restaurant?
Featured Image Credit: Unsplash