It's been a few years since the band Chicago played at Ravinia, so the two-night concert was welcomed with great fanfare. Originally formed in 1967 as Chicago Transit Authority, the group has enjoyed more than 50 years of success in the music business with a dedicated horn section that set them apart, then and now. They've never stopped performing, having traveled across the world with their infectious, high-energy music.
The show opened with bright colorful Chicago graphics from the onstage screen. Ten fabulous musicians played on stage as they ran through their large litany of hits, accompanied by the CoverGirls Violin Show, a group of female violinists that made the music that much richer and fuller. Dressed in purple sequined gowns, the five violinists tore the house down. The band members may keep changing, but the music keeps playing.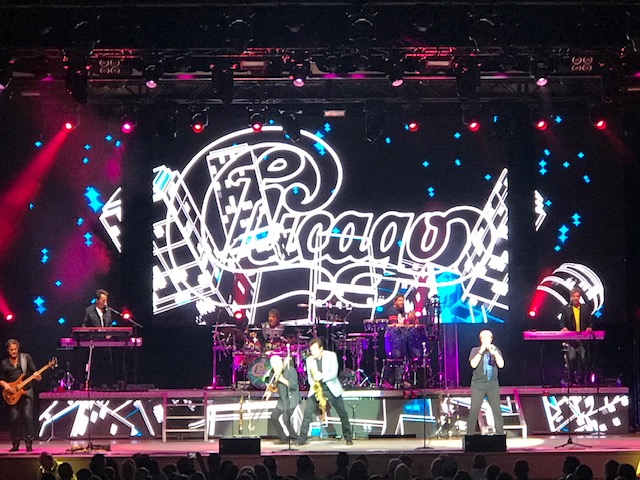 The music of Chicago always takes on a light, happy, carefree sound and brings back memories of more innocent times. Bandleader Robert Lamm said, "Tonight's show is called an evening with Chicago. If we have our way, it'll be breakfast with Chicago!"
Highlights from the show included, "Questions 67 & 68," "Just You & Me," "You're the Inspiration, "25 or 6 to 4," "Hard to Say I'm Sorry," "Saturday in the Park," "Color My World," "Make Me Smile," Does Anybody Really Know What Time It Is?" and "Old Days." The audience sang along in complete adulation, loving every minute of those amazing horns!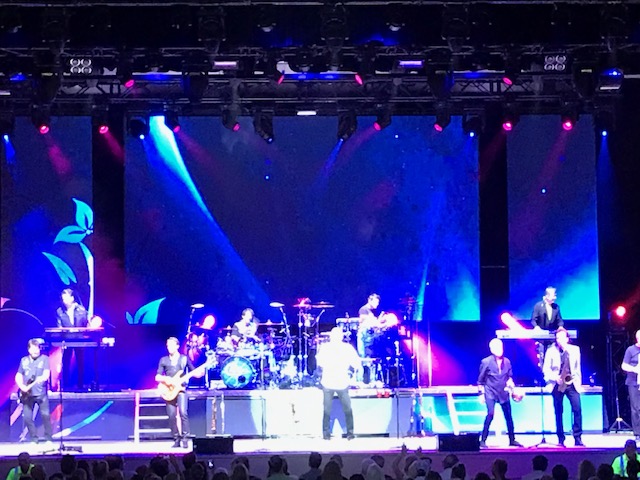 "We've always loved Ravinia," said Lee Loughnane, Chicago's sole trumpeter since its inception. "It's great to be able to come back and play the music that we've all grown up with: we grew up writing and playing it, you folks grew up listening to it."
Coming up next at Ravinia is Sting for two nights, August 23 and 24, Mighty O.A.R. Summer Tour with American Authors and Rozzi on August 30, Queen Latifah and Common on August 31, and Steely Dan on September 1 and 2. Get your tickets before they sell out!
At UrbanMatter, U Matter. And we think this matters.
Tell us what you think matters in your neighborhood and what we should write about next in the comments below!
Featured Image Credit: Chicago
READ MORE LIKE THISDOWNLOAD THE URBANMATTER APP