Our hometown hero and Grammy Award-winner Chance the Rapper takes the stage during the 2020 NBA All-Star Game halftime show as the featured performing artist alongside Common. Gracing the United Center in Chicago on Sunday, February 16, 2020, the NBA All-Star Game is an annual basketball exhibition starring 24 of the league's best players and is the featured event of the NBA All-Star Weekend from Friday to Sunday.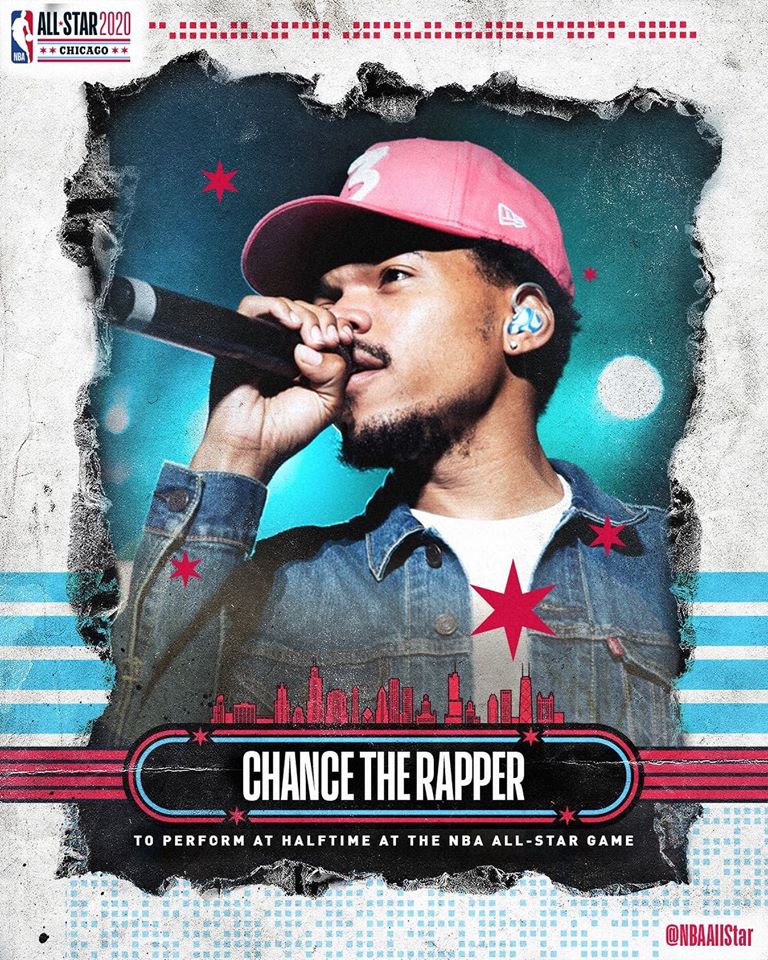 Chance the Rapper made the announcement during his annual SocialWorks gathering at the Museum of Science and Industry. His performance at the 2020 NBA All-Star Game halftime show was not the main focus of the "A Night at the Museum" event, which instead aims to provide awareness and give actual help to the homeless during the cold winter season. The Warmest Winter Initiative is partnered with the NBA to inspire service toward those without homes through relief actions like donations of coats, hats, and blankets, and other direct support.
The 68th annual NBA All-Star Weekend also brings Common and Chance's little brother, Taylor Bennett, to headline the performances alongside Lil Chano. Chance and Taylor are the Official 2020 NBA All-Star Game Ambassadors this year. Taylor Bennett will perform at halftime at the NBA Rising Stars Challenge on Friday, February 14. The NBA All-Star Weekend also features a Three-Point Contest, Slam Dunk Contest, and Skills Challenge on Saturday, February 15.
You can catch Chance the Rapper, Common, and Taylor Bennett when you purchase tickets to the 2020 NBA All-Star Weekend.
At UrbanMatter, U Matter. And we think this matters.
Tell us what you think matters in your neighborhood and what we should write about next in the comments below!
Featured Image Credit: Chance the Rapper
READ MORE LIKE THIS
DOWNLOAD THE URBANMATTER APP
FIND PARKING