Chicago's crowned prince Chance the Rapper has announced plans to ring in his 25th birthday on April 21st with an event appropriately dubbed "Chance the Birthday."
What we know so far: it's happening at new River North hotspot LiqrBox on April 21, with all proceeds going to his Social Works charity. There are promises of "special guests," but other than that, everything has been left to our imagination. If it's anything like the "Super Sweet Sixteen"-level festivities we're picturing, it'll definitely be a memorable way to spend a Saturday.
Tickets are available here, with general admission starting at $125 and VIP tables running between $2,000-10,000. Known for popping up around town when you least expect it, we can only hope he'll make an appearance.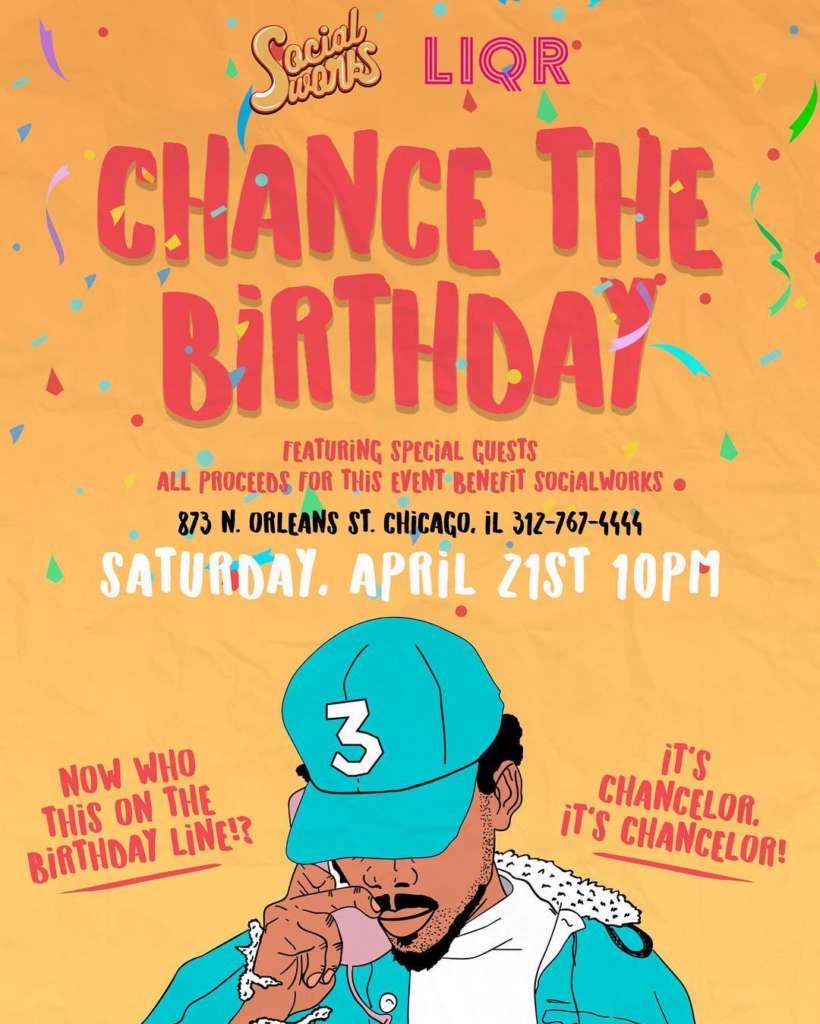 When he's not blowing our minds with his musical talents or hiring interns, Chance is giving back to the community. He recently made headlines by donating a million dollars to aid Chicago Public Schools, aiming to revitalize arts programs and bring relief to the most underfunded schools in the city. Many Chicago organizations, like the Chicago Bulls, have followed suit in pledging to the fund. As a parent to a daughter himself, it would certainly give him no better joy than for the next generation to grow up with more, well, chances.
If there's anyone that deserves a great birthday, it's Chance. Happy birthday!
Featured Image Credit: All Hip Hop