Yaaaas queen! Time to be out and PROUD during Chicago Pride Month 2019!
If you're a Chicago native, you know that there are plenty of LGBTQ–friendly events happening throughout the month of June, which has been designated as National Pride Month. But since there are so many, it's hard to narrow down which ones are worth attending and where you can find the cuties we know you're looking for. *wink wink*
Don't worry. Here at UrbanMatter, we've got you. 
These are all the best events to attend during Chicago Pride.
North Shore Pride Fest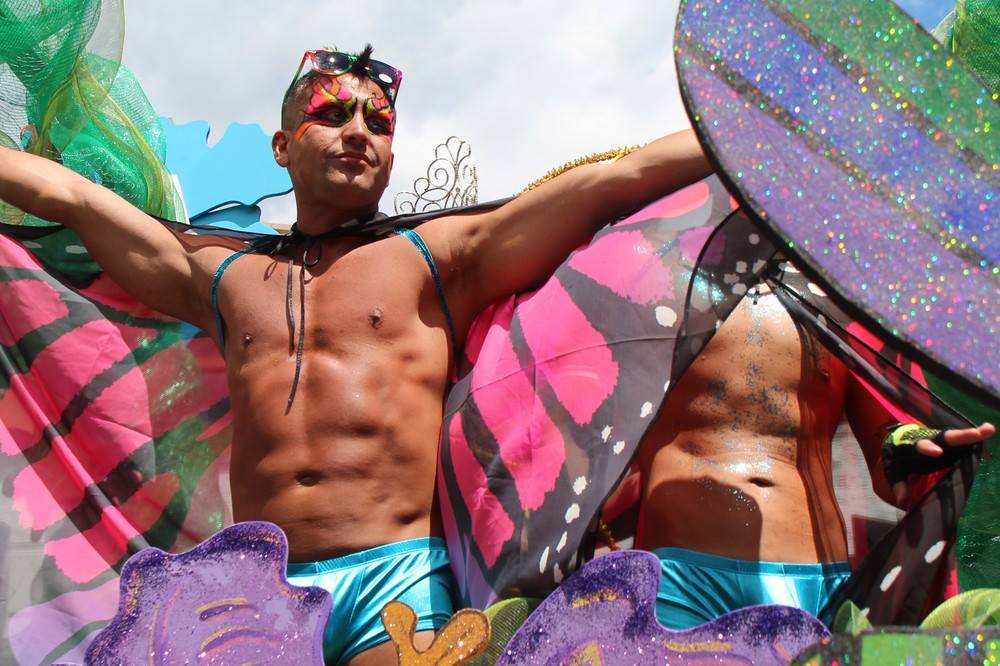 June 1 @ Everts Park
We recommend starting national pride month in Chicago off at the North Shore Pride Fest on June 1. This pride fest in Chicago will include family friendly activities and adult-oriented events like the Drag Show & Taste the Rainbow Pub Crawl, which starts at 5 p.m. This pride parade in Chicago features different drinks at each location inspired by ROY G BIV, such as Red Honey Pomegranate, Orange Mango Tropical Screwdriver, Yellow Citrus Fizz, and so on, you'll be tastin' the rainbow for hours (and maybe a little bit later when you're chucking it back up).
Sing and Dance With Lesbian Feminists
June 15 @ First Unitarian Church of Chicago 
If you're a lesbian feminist with musical affinities, you could find a beautiful community during national pride month at the First Unitarian Church of Chicago, an inclusive place celebrating all walks of life, religion, gender, and sexual orientation. On June 15 at 7 p.m., We Sing What Sparkles creates an atmosphere of inclusion while cultivating a collaborative performance that speaks to everyone in the room. After the concert, the dancing begins, and you're definitely not going to want to miss that. I'm getting hot just thinkin' about it.
Flag Day BBQ and Beer Bust
June 8 @ Replay Lakeview
There's also a fundraiser and pride fest in Chicago supporting the American Veterans for Equal Rights on June 8, otherwise known as the Flag Day Beer Bust & BBQ. That's bound to be fun. Can't go wrong with beer and BBQ. 
Chicago Pride Fest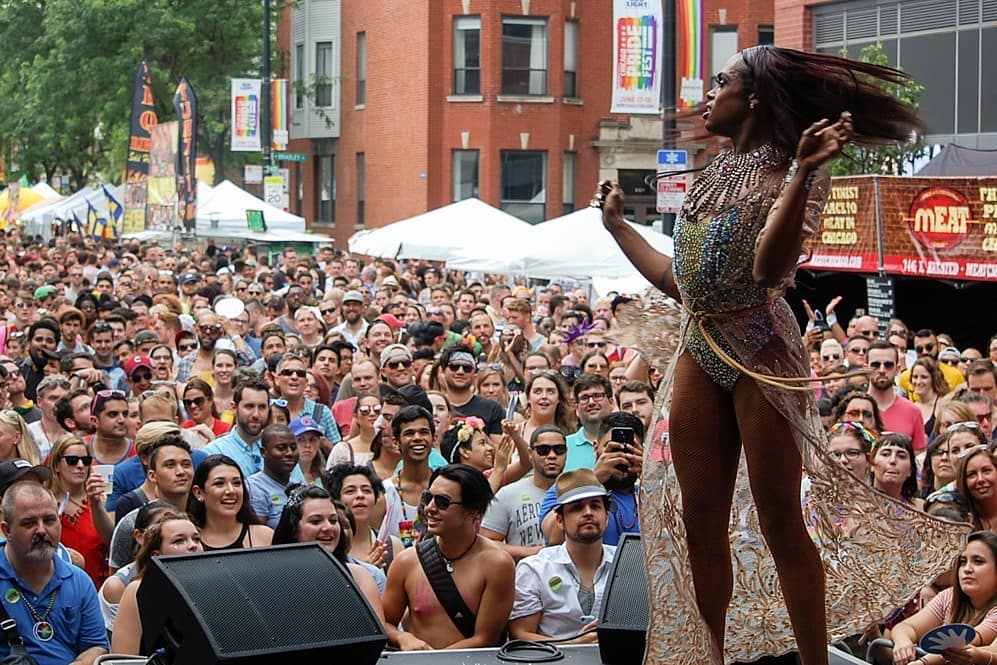 June 22 – 23 @ Halsted St from Addison to Grace
The Chicago Pride Fest itself, though, is another story. The pride parade in Chicago focuses solely on entertainment and is a unique festival where all members of the LGBTQ+ community and their allies can dance, laugh, eat, drink, and jam out to all the live music playing throughout the weekend on June 22-23. This Chicago pride 2019 event will include several drag shows throughout the day, so there's no way you'll leave feeling cheated on entertainment.
30 Under 30 Awards
June 20
On June 20, the Windy City Media Group celebrates 30 significant young LGBTQ+ individuals who have made notable contributions and changes to the community at the 30 Under 30 Awards. This year's sponsors include AIDS Foundation of Chicago, Center on Halsted, and Howard Brown Health.
Feminist Block Party
August 24 @ Women and Children First Bookstore
Celebrating their 40th anniversary, Women and Children First is hosting a Feminist Block Party on the Honorary Women and Children First Way. Enjoy live music, kids activities, feminist crafts, and free food at this pride fest in Chicago while celebrating national pride month.
Pride Bowl XII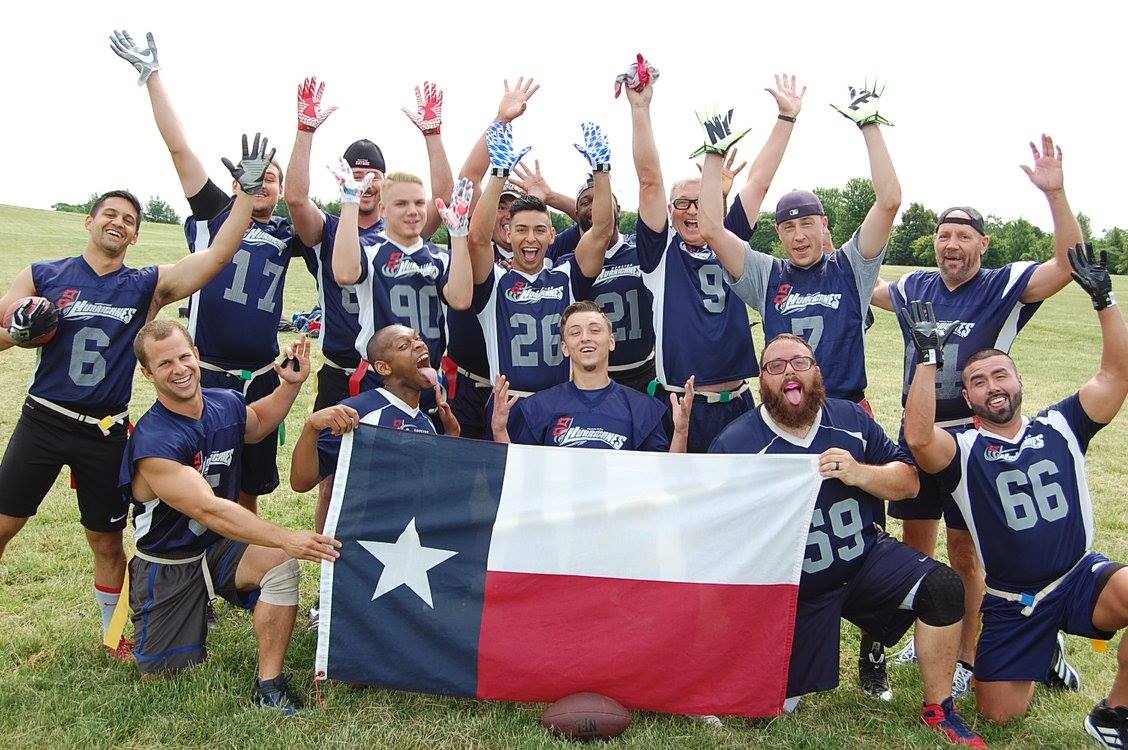 June 28 – 29 @ Montrose Lakeside Fields
There's no way you can miss out on this next event that is occurring during the national pride month . On June 28 – 29, the Chicago Metropolitan Sports Association hosts probably the best tournament of the year: Pride Bowl XII. Gays, straights, and everyone in between participate in a Flag Football competition and play by the rules of the National Gay Flag Football League. The fact that this exists is enough to excite us, so you can probably imagine how proud we'll be watching the actual event.
Navy Pier Pride
June 29 @ Navy Pier
Sponsored by American Airlines, Navy Pier is hosting a pride fest in Chicago that will feature music, dancing, arts and crafts, storytelling, and so much more! The full Chicago pride 2019 Navy Pier event schedule is posted below. Attending the Navy Pier Pride Fest in Chicago is an excellent way to spend national pride month!
12-2 pm: Chicago Children's Museum Family Resource & Activity Station: Make a rainbow bracelet to show pride and learn about the museum's LGBTQ inclusion resources for parents and teachers
12 – 4 pm: PFLAG Council of Northern Illinois Resource Station
1 – 2 pm: Story Time with Drag Queens
2 – 2:30 pm: Lakeside Pride Marching Band
2 – 11 pm: Various DJs
3 – 4 pm: Chicago Gay Men's Chorus
4 – 6 pm: Wave Wall Wax weekly DJ series with DJ All the Way Kay
10:15 pm: Aon Summer Fireworks
11 pm: "Radio Ga Ga" Finale
Back Lot Bash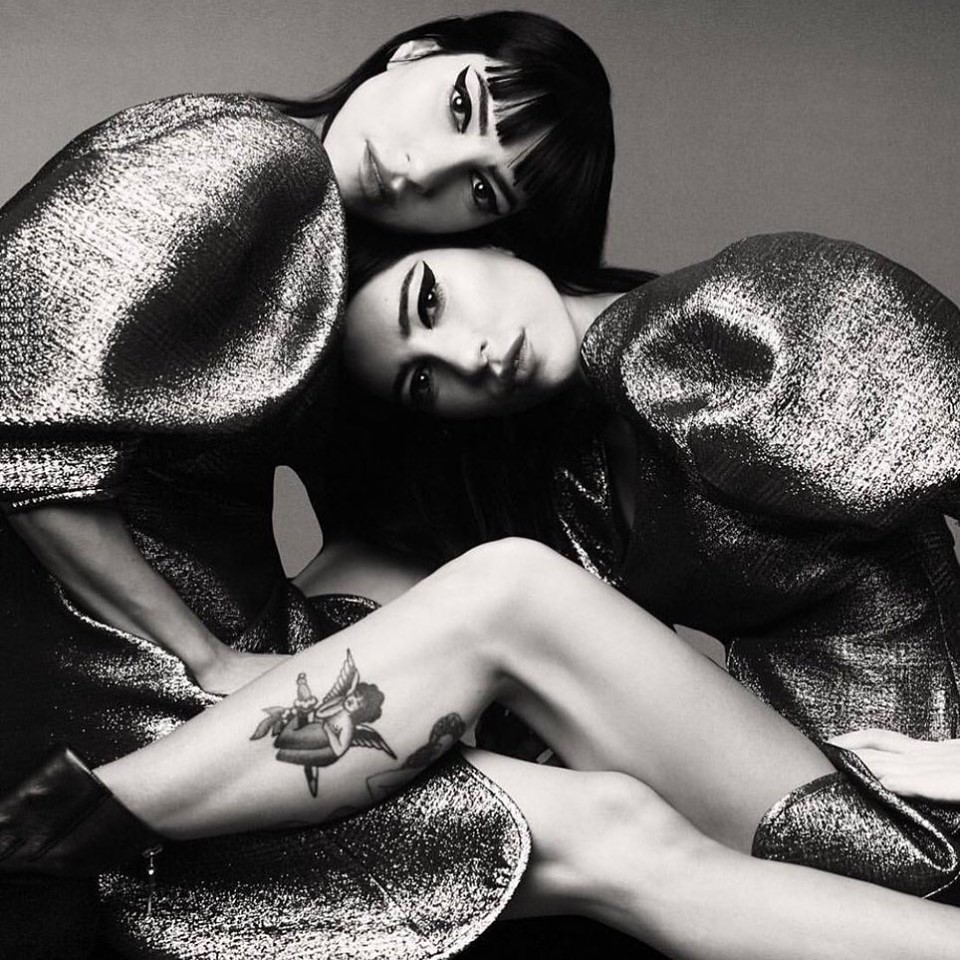 Events Throughout June 
Oh, and ladies, do NOT forget about Back Lot Bash's Whiskey, Wine, and Women on June 21, where you can taste-test all the spirits your heart desires with your fellow femme and butch friends. We're sure as hell going, if that's any incentive, as well as a few local female bands to get you jammin'. This year, the Veronicas are performing on June 29!
The Chicago is a Drag Festival is held on June 28 at 4 pm at Behind the Cheetah Gym. They've got a killer lineup of drag performances and DJs, all hosted by Back Lot Bash.
Chicago Pride Parade
June 30 @ Broadway and Montrose
Finally, you can head on up to Boystown, where you can witness the 50th Annual Chicago Pride Parade take off on Sunday, June 30. Thousands of people from all over the world will gather at this pride parade in Chicago to celebrate love for what it is. This pride fest will also include drag queens, Dykes on Bikes, supportive LGBTQ+ clubs, and other groups for the walk down Broadway and Halsted. Walk hand-in-hand with your significant other or friends pride fest in Chicago. And tbh, we're praying for rain this year, because last year was blazin' hot.
If we missed an event that you personally love to attend, hit us up! We're happy to include your suggestions in our next roundup.
Featured Image Credit: ChicagoPride.com Facebook
Find what really matters in Chicago with the UrbanMatter app!
To download or see reviews from our users, head here.