Do you know what our favorite is? A fresh highball on a hot summer day. With National Bourbon Day right around the corner (Jun. 14!), we figured there is no better time than getting an insider from one of our favorite bars on air to talk about whiskey and bourbon! It is with all excitement, pleasure, and honor, we bring to you today (*drumroll pls!) three-time James Beard Award nominee, Alex Barbatsis from The Whistler!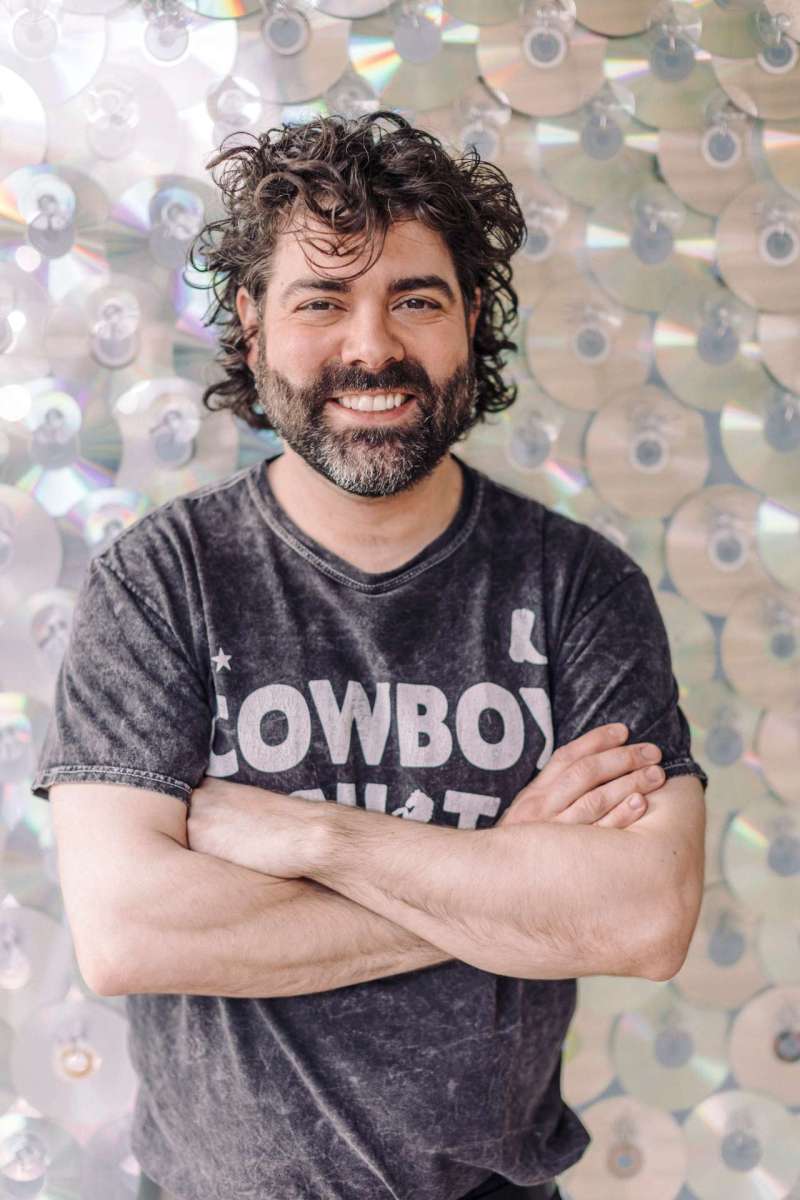 Q (Urban Matter): As a starter, tell us who you are, what your role is, and why you're passionate about bourbon!
A (Alex from The Whistler): Hi, my name is Alex Barbatsis. I'm the bar beverage director of The Whistler. And I love bourbon because we're a cocktail bar, and bourbon is super original to use in cocktails.
Q: The Whistler is probably the first place we've seen with an Instagram profile just for their drink menu. So tell us, what's all that about and what makes your menu so special?
A: Yes, we do have an Instagram for our menu. It's @whistlermenu and I'm the one who post photos there. We rotate our menu constantly and it's printed every day. So, there often is something new on it every single day, and we want to make sure people can know when some of their classic favorites come back. Or just look at the menu to see if there's something they like. And see the back of the menu, and see if there's some program or DJ, that they'd want to go to that night. We also have our regular Instagram (@whistlerchicago) that has photos of cocktails and DJs and other stuff. But we figured it would be kinda cool to have one for the menu only.
Q: Wow, a daily menu! You guys are going the extra mile on this! Now back to the National Bourbon Day topic: What would be your top makes of bourbons based on your personal preference?
A: So… My answers are generally a little bit different from other bartenders because I like to think of it in cocktail styles. But I'm also kinda frugal (lol), so I think about what I'm gonna buy for myself. So… at home, I'll just have a bottle of Black Label. If I'm just going to make an Old Fashioned because it's such a workhorse bourbon, it tastes great, works with the shaker, and it's about $16 a bottle — you really can't beat that.
I also love Sour Mash sour bourbons. Because it has a little bit of that extra funkiness to it from the previous mash into the work. One of my favorites is Old Bardstown, which is made by Willett Distilling. Definitely one of my favorite distilleries. And the OBSM is just excellent. Plus they have a whole line of a 101 proof, a barrel proof… So there are lots of variations of the same bourbon.
Q: What about local distilleries. Do you have a personal favorite you go to?
A: Well… there's FEW Spirits in Evanston Chicago. A 40-minute drive up north? They make some excellent gins, whiskeys, and bourbon as well. I've never been to the distillery itself but they do tours, and I think they have pro-wrestling in the back.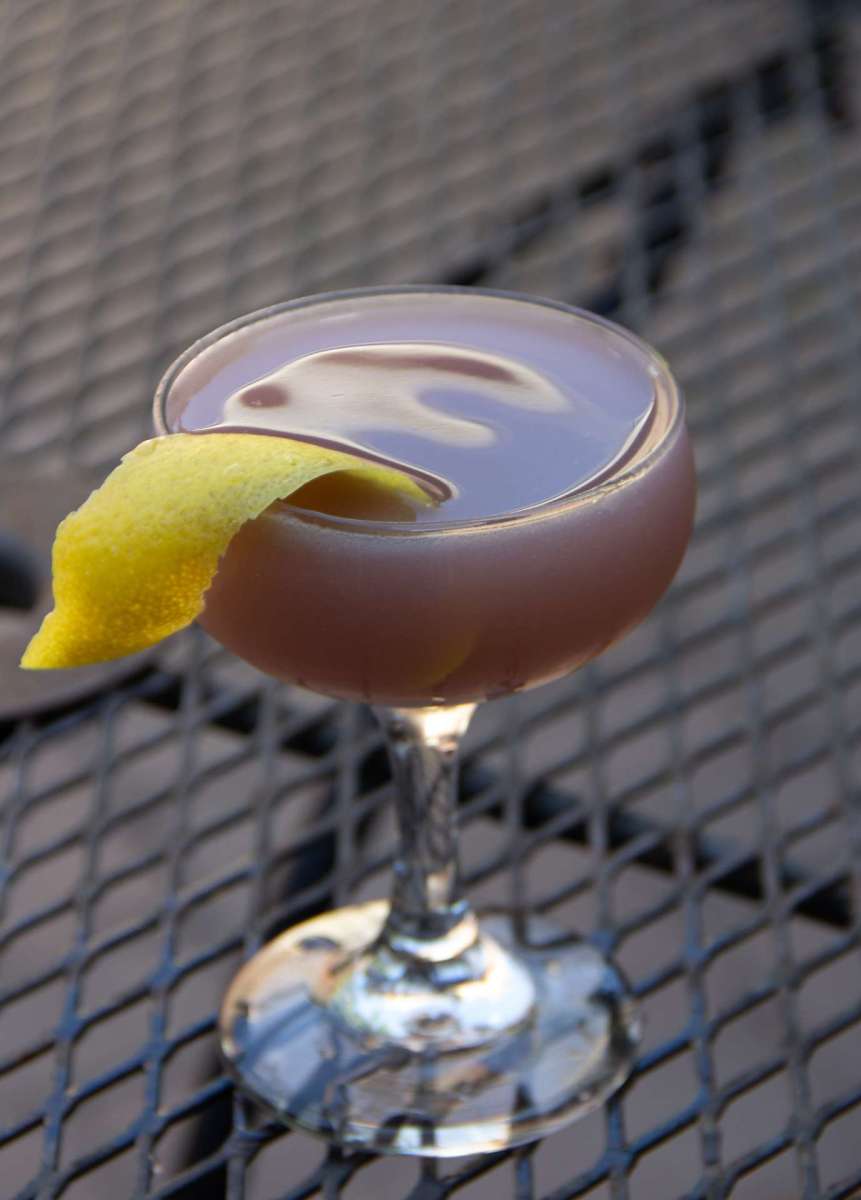 Q: Now, we did receive your chosen cocktail recipes. You did mention a White Label for the Rainmaker (recipe below). How come?
A: I'd say any bourbon would work with it. I prefer White Label in this particular cocktail or something 100 proof with a little extra bite to it because pairing it with orgeat, some of the lighter bourbons can get a little lost. And the orgeat is so textured so having something like 95 or 100 proof would punch through it a little bit more.
The Rainmaker Recipe:
1.5 oz Evan Williams White Label Bourbon
0.5 oz creme de violet
0.75 oz fresh lemon juice
0.75 oz orgeat
4 dashes purple carrot juice
Glassware: coupe
Q: And I'm sure our readers are going to ask this: what is your hook-up for purple carrot juice?
A: Farmer's markets, basically, is where I get them. Luckily we have one that's like two blocks away from The Whistler. And I'd go over there and be like "Hey, can I get just purple carrots?" And they'd be like "… okay, sure." Because we just juice it fresh with a de-pulping juicer. But we only use a couple of dashes per cocktail. You can use orange carrots as well — they work just fine, but the color will be a little funkier.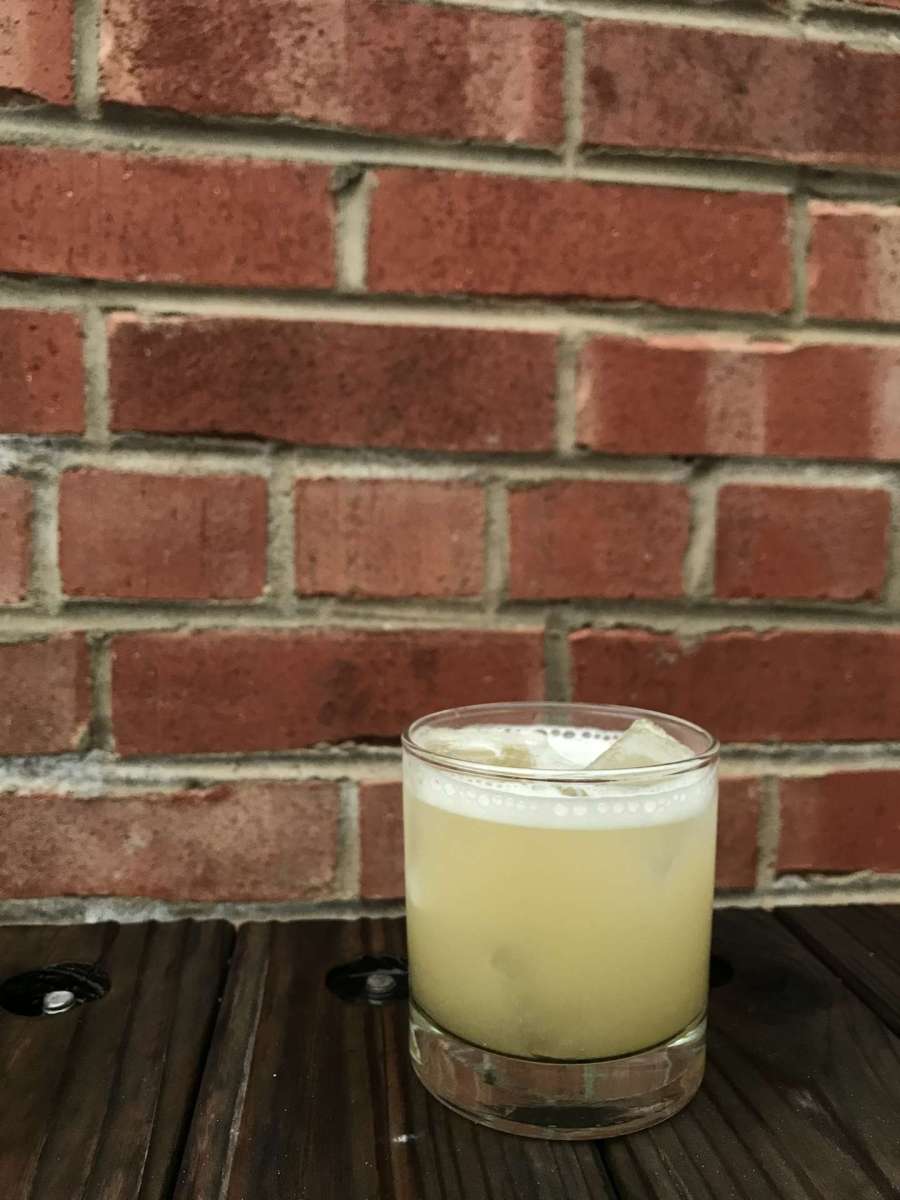 Q: Now, let's say people want to come into The Whistler tomorrow for Bourbon Day. What would be your recommendation from the cocktail menu as a good house bourbon drink?
A: The Rainmaker will probably be on the menu that day, I'm pretty positive. We might have The Wildcat on there as well. It's a bourbon cocktail that we use our house-made curry syrup in it. And we infuse it with absentee. I always like going to bars with interesting house-made syrups and juices. Because you can't get that anywhere else.
WILDCAT Recipe (to make at home)
1.5 oz Chai-infused Evan Williams bourbon
0.5 oz Sweet vermouth
0.5 oz Simple syrup
0.5 oz Lemon juice
0.125 Dolin Genepy des Alpes
1 dash Angostura
Q: Any other exciting summer happenings at The Whistler?
A: We just reopened our patio bar. One of the cocktails we do on our patio is called Fresh Apples. And it's basically a pint glass filled with either mezcal or bourbon,  and we juice and grate apple straight into the glass. That's a super refreshing summer cocktail — doesn't get any brighter than that. Besides that, every Wednesday we always have lack jazz, which is super nice and fun. Then there are DJs every other night.
Q: How about a fun, personal experience or tip with bourbon? Or a good drink you've had somewhere else?
A: Well. You know… with bourbon, we drink it, we like it, it's like an after-work shot. Also, one of my favorite bars is called Web Pub in Bucktown. It's beautiful, built in 1941, and they have a frozen bourbon lemonade that I just love. And then… I also love highballs. A lot of highballs. If you're making a highball at home, the best way is bourbon and Topo Chico seltzers instead of regular soda or ginger ale to get the high-proof bubbles.
Featured Image Credit: The Whistler