The River North spot has upcoming development plans after laying dormant since 2015
Since its closing in January of 2015, the fate of Chicago's longstanding venue at 632 North Dearborn Street has been up in the air, after housing popular nightclubs over the years such as Limelight, Excalibur, and most recently, Castle.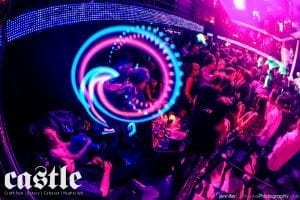 Many walk past the location and remember the expansive, multi-level venue that was Castle, with its impressive laser light shows, of-the-moment DJs flanked by aerial ribbon performers, streams of confetti, and state-of-the-art sound system that was once thought to be one of the best in the world at the time. If you aren't a millennial, you might remember the days of Excalibur, when A-list celebrities made appearances there and when the venue hosted Chicago Bulls Championship parties in the 1990s. Many people might walk past and, understandably, not remember their nights there at all.
It was recently announced that the renowned TAO Group will be partnering with Chicago's own Four Corners Tavern Group to redevelop the space for an upcoming club/restaurant concept. TAO Group is the name behind premier restaurants and nightclubs such as New York City's Marquee and Bodega Negra, which are known to be frequented by celebrities and socialites. Four Corners Tavern Group is the well-known hospitality group behind local favorites like Benchmark, Highline, Gaslight, and Ranalli's.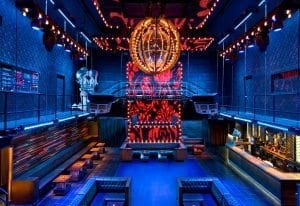 The Romanesque, castle-like structure was built in 1892 and is registered as a city landmark, having housed the Chicago Historical Society after the Great Chicago Fire. It was designed by architect Henry Ives Cobb, who also designed the Newberry Library. Since the mid-1980s, it's been primarily used as a nightclub venue. The famous building has also been featured on a number of paranormal TV shows.
Construction zoning on the lot has begun, but no details on expected timing have been released to the public yet. Are you excited about a potential nightclub re-opening at 632 North Dearborn? Think it'll last? Let us know! Stay tuned for more coverage on former Castle Chicago.
Featured image courtesy of Google Earth.