Chicago-based Cards Against Humanity creators aren't playing around with their next endeavor: The Chicago Board Game Cafe, a full-service board game restaurant, bar, shop, and library in Logan Square.
Slated to open January 10, 2020, at 1965 N Milwaukee Ave in Logan Square, this board game cafe in Chicago will nestle into the city alongside the 98-year-old ice cream shop, Margie's Candies. Other imminent openings on the block include a Marz Community Brewing taproom and the sequel to Wicker Park's nostalgic coffee shop, Wormhole. These perfected pairings will allow customers to enjoy the neighborhood's surplus of indulgences, but ultimately settle in at an entertaining board game restaurant, cafe, and bar for a wild night.
The Cards Against Humanity board game restaurant is 14,000 square feet and boasts over 300 board and card games, including Monopoly and Scrabble, alongside more indie games and plenty of Cards Against Humanity products. The whole lot is stored in the cafe's "library," where teachers can help each table find the perfect game and show them the rules.
Guests at this board game bar in Chicago can also take on a more challenging risk and enter one of the escape rooms, conjured up by The House Theatre of Chicago. The Last Defender takes on a mystery in the middle of the Cold War, making you solve increasingly difficult puzzles with a group of your friends. Nova to Lodestar is an interstellar-themed adventure, where your team will split into two groups as you attempt to communicate across the vacuum of space. Both have time slots available now, each with a 16-person capacity and tickets ranging from $39 to $49 per person.
The Chicago Board Game Cafe features a globally inspired menu curated by executive chef-partner Aaron McKay (from Schwa and NoMi) and chef de cuisine Evan Behmer (from Mercat a la Planxa and North Pond), with entrees ranging from $14-60. The board game restaurant in Chicago invokes markets and sidewalk cafés seen in Spain, Vietnam, and Mexico, where locals gather to play games and enjoy good company. Whisperings of what will be on the menu at this board game cafe and restaurant in Chicago are already gracing the tabloids: crispy boneless chicken with rice vermicelli noodles, nuoc cham, pickled vegetables, fresh herbs and lamb and beef kebab Halabi with Aleppo pepper tomato sauce are expected.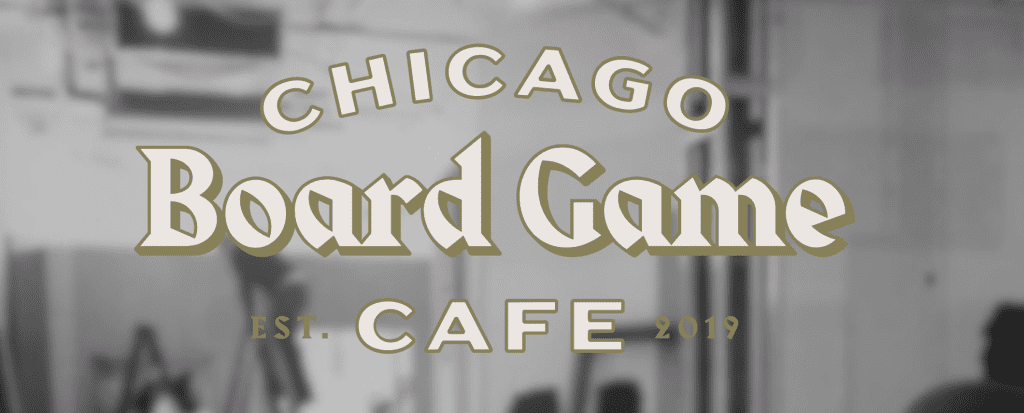 This board game bar in Chicago features a wine, beer, and cocktail menu that lets you imbibe like a true gamer, with drinks starting at $10. We can't wait to see what kind of theme these drinks take on. When making your reservation at this board game restaurant, consider grabbing a private table for a $30 deposit per person, which will be applied toward your final bill. The two-hour time slot allows you to eat, drink, and play games that help you bring out your inner child (or, more likely, your inner college student).
Max Temkin released Cards Against Humanity in 2011, a raunchy, yet satisfyingly hilarious new card game that mimics Apples to Apples, but for adults only. Temkin eventually branched out with new releases like Humans vs. Zombies and the extra controversial Secret Hitler, and has also designed organizations like EMILY's List, Obama for America, and the Electronic Frontier Foundation.
At UrbanMatter, U Matter. And we think this matters.
Tell us what you think matters in Logan Square and what we should write about next in the comments below!
Featured Image Credit: Cards Against Humanity
READ MORE LIKE THIS
DOWNLOAD THE URBANMATTER APP
FIND PARKING