Bottleneck Management announces today the launch of its brand-new virtual kitchen concept, Rebel's Hot Chicken, presenting a bold and playful take on the fiery Nashville-style chicken that continues to reign as a sought-after flavor for foodies and spice-lovers alike. Operating out of the group's Wells Street location of Old Town Pour House, the menu will be available daily for carryout and delivery.
Bottleneck, which operates a variety of premier restaurants and bars throughout Chicagoland and across the U.S. including Old Town Pour House, Sweetwater Tavern & Grille, South Branch, City Works, and a previously launched barbeque-centric virtual kitchen coined Secret Sauce, among others, enthusiastically introduces Rebel's Hot Chicken as its second dynamic virtual kitchen concept.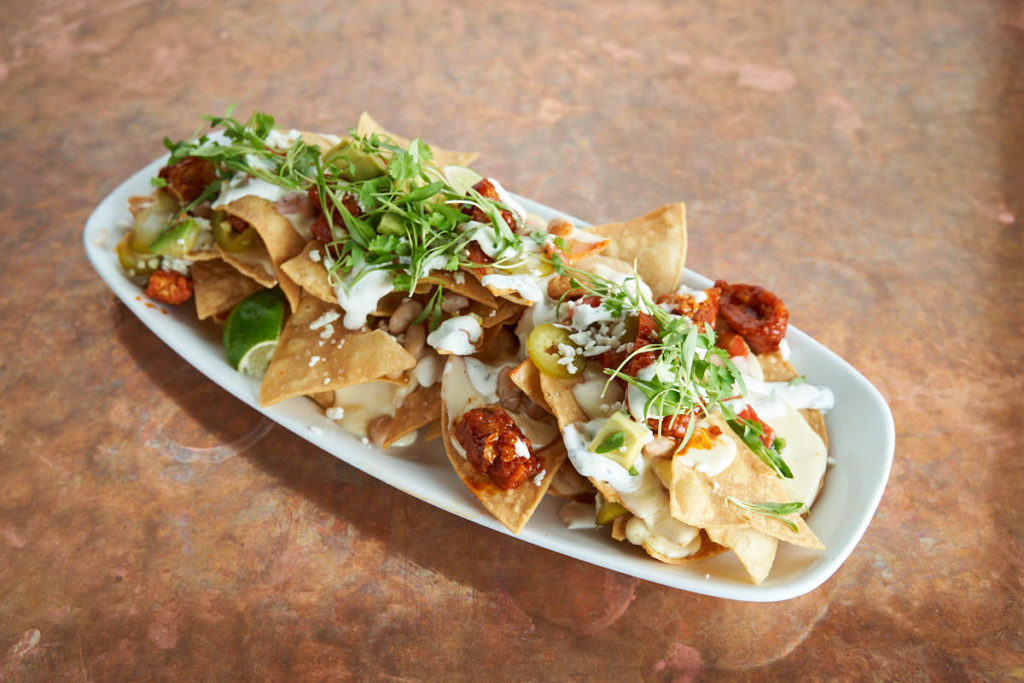 New Concept, New Menu
"We're excited to present a new menu that celebrates the fiery flavors of Nashville hot chicken that people love in a playful and creative way," says Bottleneck Chief Marketing Officer Angela Zoiss. "Rebel's Hot Chicken is the new stand-alone choice for guests who are looking for high-quality, flavorful, and affordable hot chicken dishes that are hard to come by."
Available for carryout from Old Town Pour House (1419 N. Wells Street) and delivery direct from the group's online ordering platform, the Bottleneck Rewards App (available through the App Store or Google Play), or via online delivery platforms including Doordash, Uber Eats and Grubhub, the menu is centered around Rebel's Hot Chicken's very own hot chicken sauce that delights taste buds with a super-flavorful, multi-dimensional spice that's synonymous with the beloved Nashville classic.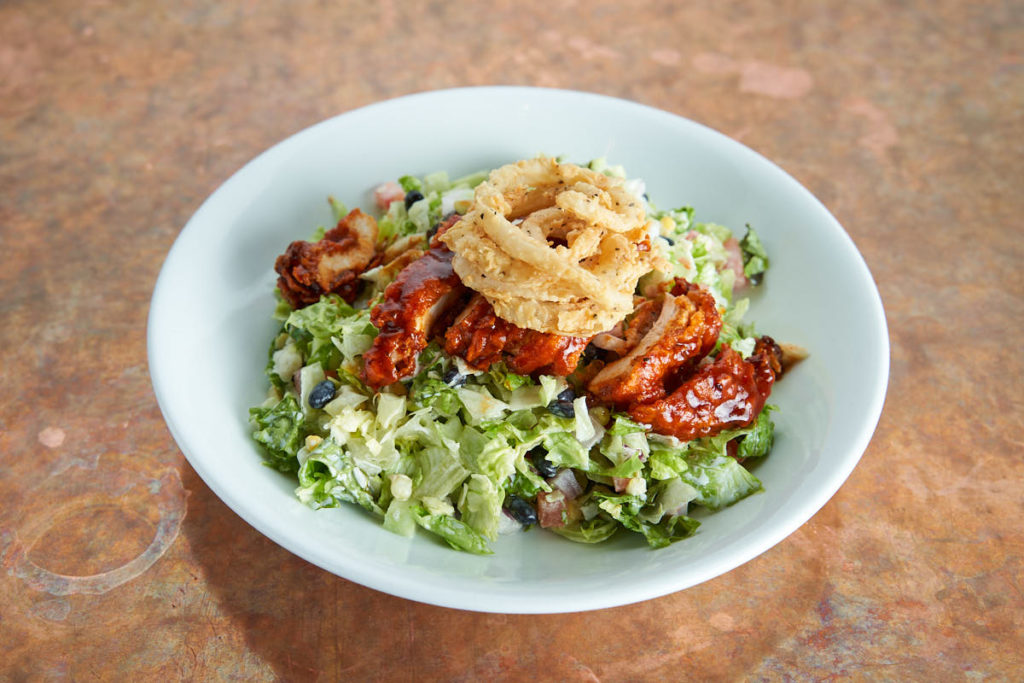 Featured Items
While customers are sure to enjoy signature creations like Rebel's Inferno Fried Chicken Sandwich ($14) featuring delectable buttermilk-breaded crispy chicken topped with a spicy combo of Nashville hot sauce, scorpion slaw, and pickled jalapeno on a brioche bun, the rest of the menu features a variety of craveable dishes created to celebrate this hot and spicy recipe including:
Rebel's Hot Chicken Nachos ($14) – Crispy popcorn chicken, Nashville hot sauce, pepper jack cheese sauce, pickled jalapenos, pico de gallo, white beans, avocado, cilantro lime cream, tortilla chips, micro cilantro
Spicy Mac N' Cheese ($16) – Crispy popcorn chicken, Nashville hot sauce, bacon lardons, IPA cheese sauce, cavatappi pasta
Spicy Cauliflower ($12) – Crispy cauliflower, Nashville hot sauce, ranch dressing
Rebel's Hot Chicken Chopped Salad ($14) – Crispy popcorn chicken, Nashville hot sauce, romaine, iceberg, red leaf, tomatoes, cucumbers, black beans, roasted corn, jicama, crispy buttermilk onion strings, ranch dressing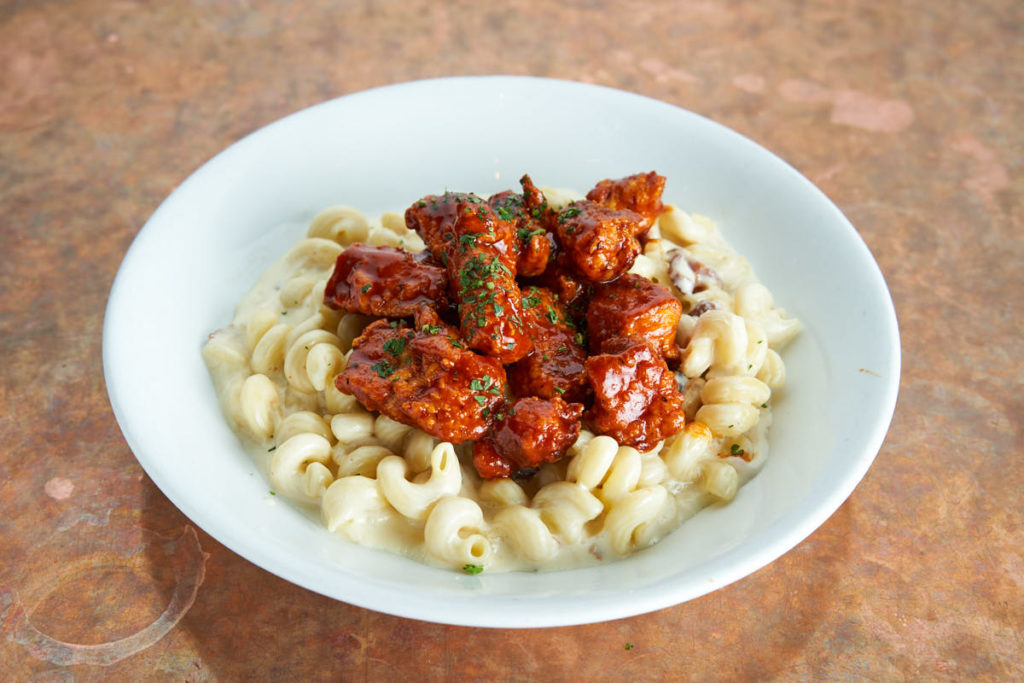 Head to the Virtual Kitchen
"We're looking forward to being a new favorite for fans looking for an exceptional way to enjoy Nashville hot chicken and we're especially happy to introduce Rebel's using the virtual kitchen format," says Bottleneck Management Chief Operating Officer Mark Gray.
"The COVID-19 pandemic was an enlightening and challenging experience for everyone in the hospitality industry, but one silver lining that came from it was the abundant opportunities we had to learn from our guests. The continued success of our very first virtual kitchen, Secret Sauce, reminds us that diners continue to search for and appreciate new options for approachable, affordable and really delicious food that they can enjoy in the comfort of their homes."
Rebel's Hot Chicken will be available for carryout and delivery Monday – Thursday from 4 p.m. – 10 p.m., Friday from 11 a.m. – 10 p.m., and on Saturday and Sunday from 10 a.m. – 10 p.m. For more information, visit Bottleneck's website!