From deep dish to thin crust, there are plenty of famous Chicago pizza places to try with friends in the windy city. And what better way to experience the delicious, cheesy goodness than on a tour? Here are the five best Chicago pizza tours in the city.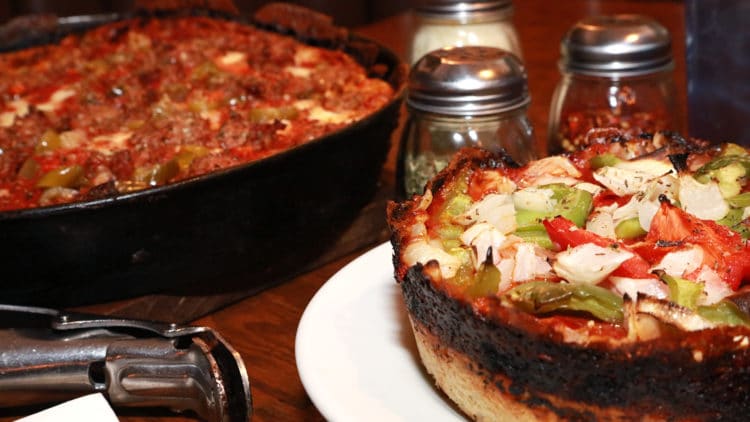 If you love to drink and eat pizza, then this is the tour for you. You'll start your journey at a downtown famous Chicago pizza restaurant and tavern and then eat your way through Chicago neighborhoods like Logan Square, the Gold Coast, and Lakeview. While you are tasting a variety of pizza styles, you'll get to sample a variety of craft brews and—if you dare—a shot of Malört.
The tour lasts 3.5 hours but could last longer depending on traffic and timing at the restaurants. Prices start at $80, and you must be 21 or older to participate in this tour.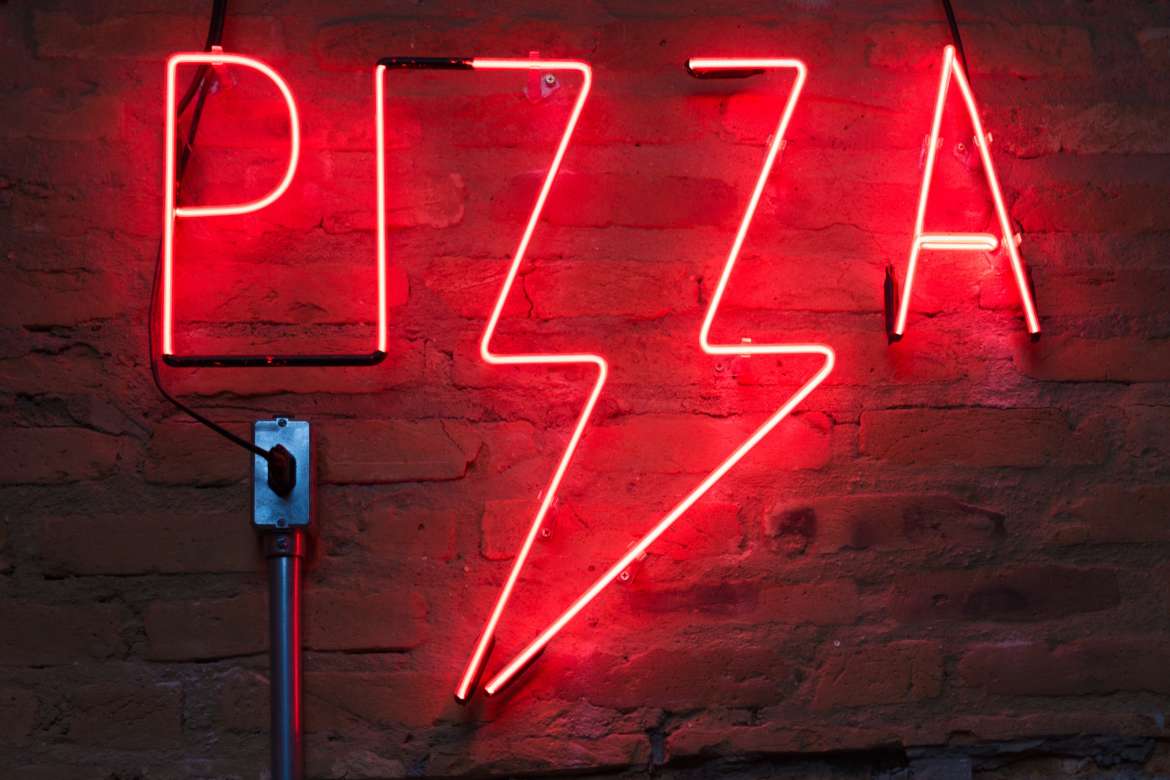 Eat like a local on this tour. You'll start downtown and visit four different famous pizza restaurants in Chicago and get to try out six slices of pizza over the 3.5-hour tour.  While on the tour bus, you'll visit neighborhoods like Lakeview, Bucktown, and Lincoln Park.
Not only do you get to stuff your face with specialty Chicago thick and thin crust pizzas, but your tour guide will also tell you about the history, ingredients, and physics of how pizza in Chicago is made as well as the history of the neighborhoods you visit.
Tickets are $60 for adults and $36 for children.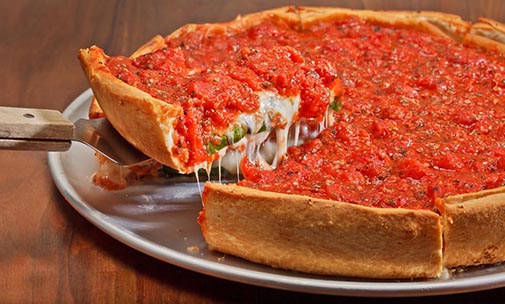 Work up an appetite while you try some of the best foods that Chicago has to offer. While this tour isn't focused solely on pizza, you will get to try some of Chicago's best deep dish pizza while biking to famous pizza restaurants and other types of eateries. You'll also check out highlights around the city, including Lincoln Park, Oz Park, Wrigley Field, and the Gold Coast neighborhood.
Prices range from $62.75 to $69.75, and you can upgrade to an electric bike if riding 13 miles over the course of 4 hours on a full belly of delicious Chicago bites might be too much for you.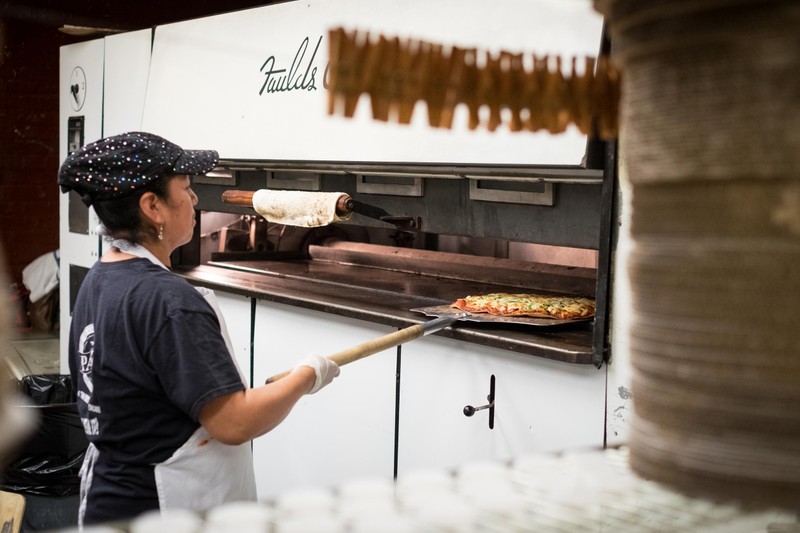 On the Chicago Pizza Bus Tour, you'll visit four different pizzerias that showcase four unique styles of pizza. On your tour, you'll also learn about the history behind Chicago's ten pizza styles as well as the history of the Windy City.
Some of the pizza styles you'll taste include deep dish, artisan-style, tavern-style, and a rotating pizza. Tours take place on Saturday between 11 am — 2:30 pm, with prices starting at $69. If you want to purchase alcohol, make sure to bring your ID.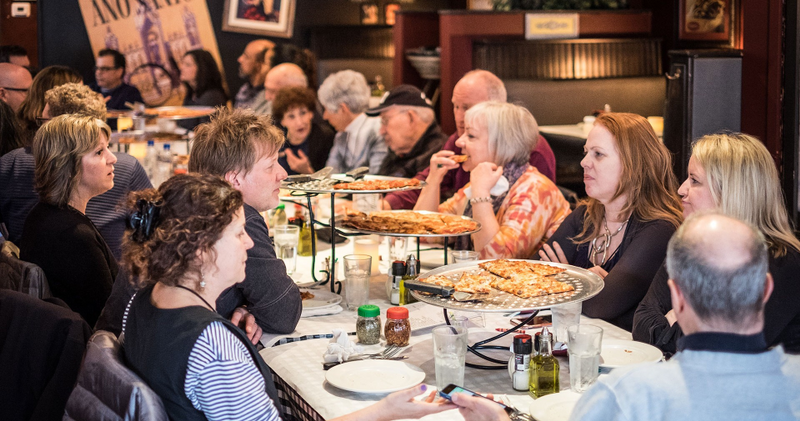 Every third Thursday of the month, you can meet your tour guide inside Revival Food Hall and continue onto three different famous Chicago pizza eateries where you'll get to taste three styles of pizza. Throughout the tour, you'll also learn about the rich history of Chicago and pizza.
Tickets are $69 each, which includes a soda or beer at the first pizzeria only. If you want to drink anything after that first stop, you'll have to purchase it yourself.
With all the Chicago pizza tours, make sure to mention any dietary restrictions or allergies when you purchase your tickets. Most of the tours are willing and able to accommodate any limitations you might have to ensure that you have a fulfilling experience.
At UrbanMatter, U Matter. And we think this matters.
Tell us what you think matters in your neighborhood and what we should write about next in the comments below!
READ MORE LIKE THIS
DOWNLOAD THE URBANMATTER APP
FIND PARKING