It's finally here! The much-expected celebration of Chicago's food scene. The grand return of a tradition no Chicagoan could ever forget… Yes, you know what I'm talking about (drumroll) — Chicago Restaurant Week is back this year! And guess what? all the participants are just as excited as we are after two years of dealing with this crazy pandemic. So, here is your guide to the best of 2022 Chicago Restaurant Week, grouped by cuisine, picked by yours truly — the coolest, one and only Urban Matter team!
European
Travel to the beautiful Mediterranean, or stroll down the old Roman streets. Chicago's European restaurant scene is ready for a grand celebration that will transport you to a different country. Italian, French, Greek… You'll find somewhere to satisfy that Europe craving within our lovely Windy City.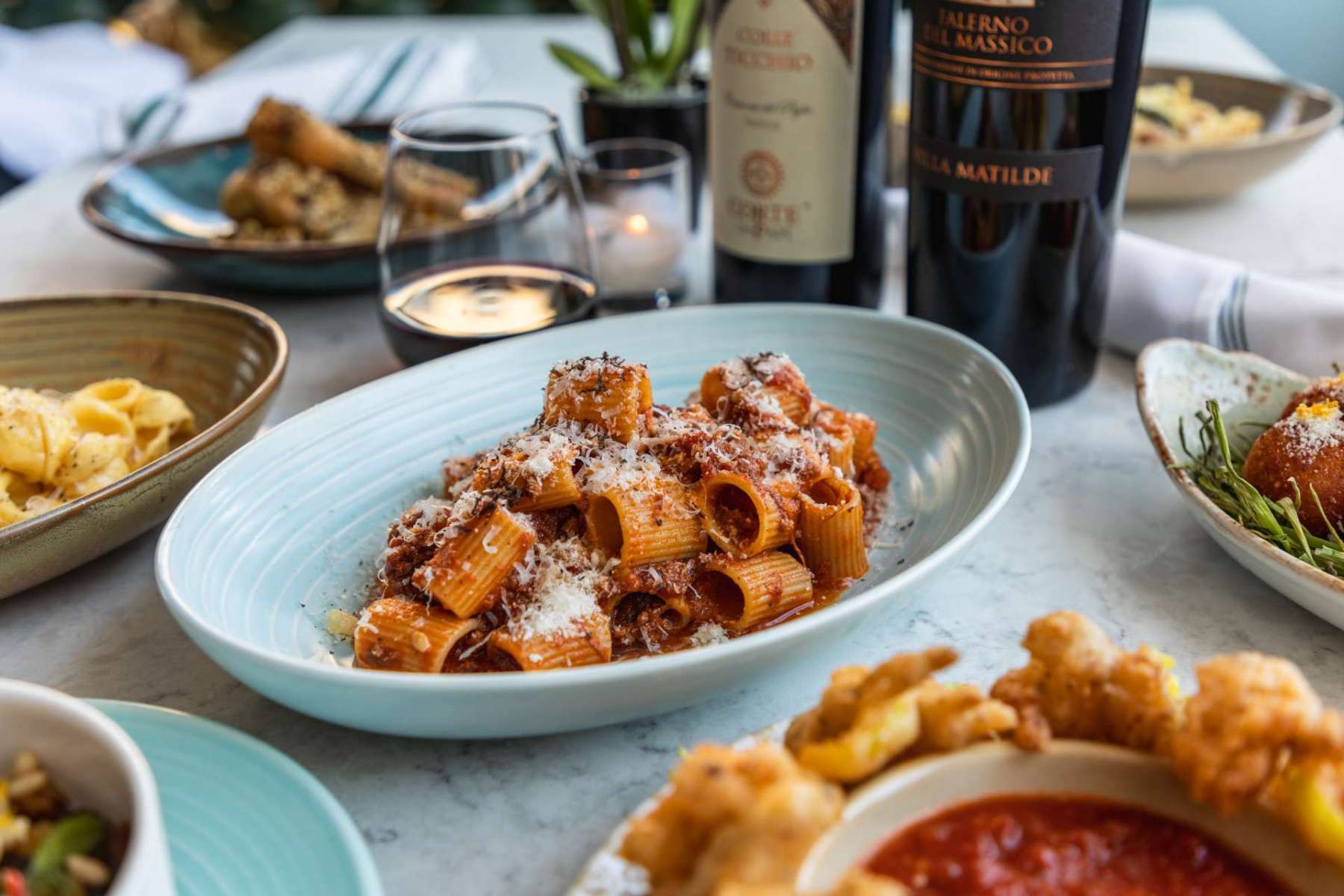 2456 N California Ave, Chicago, IL 60647
Logan Square's Ancient Roman-inspired restaurant is serving up a versatile 3-course dinner, each of which features a completely vegetarian-friendly option!
A perfect experience for groups with mixed preferences, the menu is a sparkling highlight of Testaccio's contemporary takes on classics such as their Caseificio il Casolare Burrata with tomato jam and Mezze Maniche al Sugo di Manzo – a rich, braised oxtail ragu alongside their extensive selection of Mediterranean and amphora wines. For an extra sprinkle of decadence, add shaved Marinello Black Truffles to each course for an additional $16.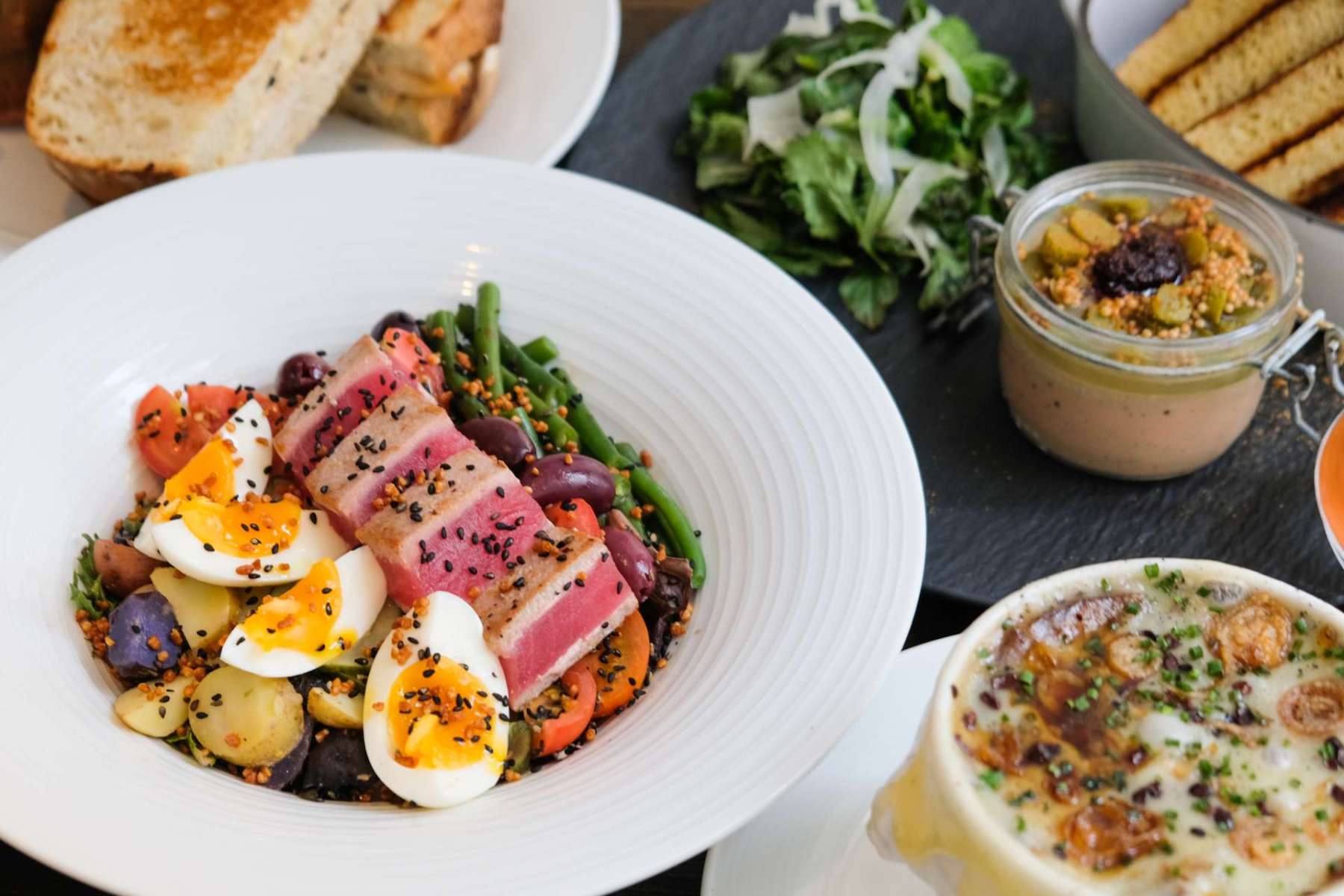 224 N Michigan Ave, Chicago, IL 60601
Michigan Ave's premier French brasserie, Venteux, is joining Chicago's Restaurant Week for the first time since opening doors last year with a 3-course dinner menu of their most iconic dishes.
Venteux's plush red velvet booths and soaring floor-to-ceiling windows set the scene for a picturesque nighttime spot to indulge in French favorites with a flair like their refreshing Tuna Niçoise salad and Roasted Chicken with black truffle cream and crispy potatoes. At $55 per person, Restaurant Week is the perfect time to experience Venteux's mastery of the classic yet unexpected.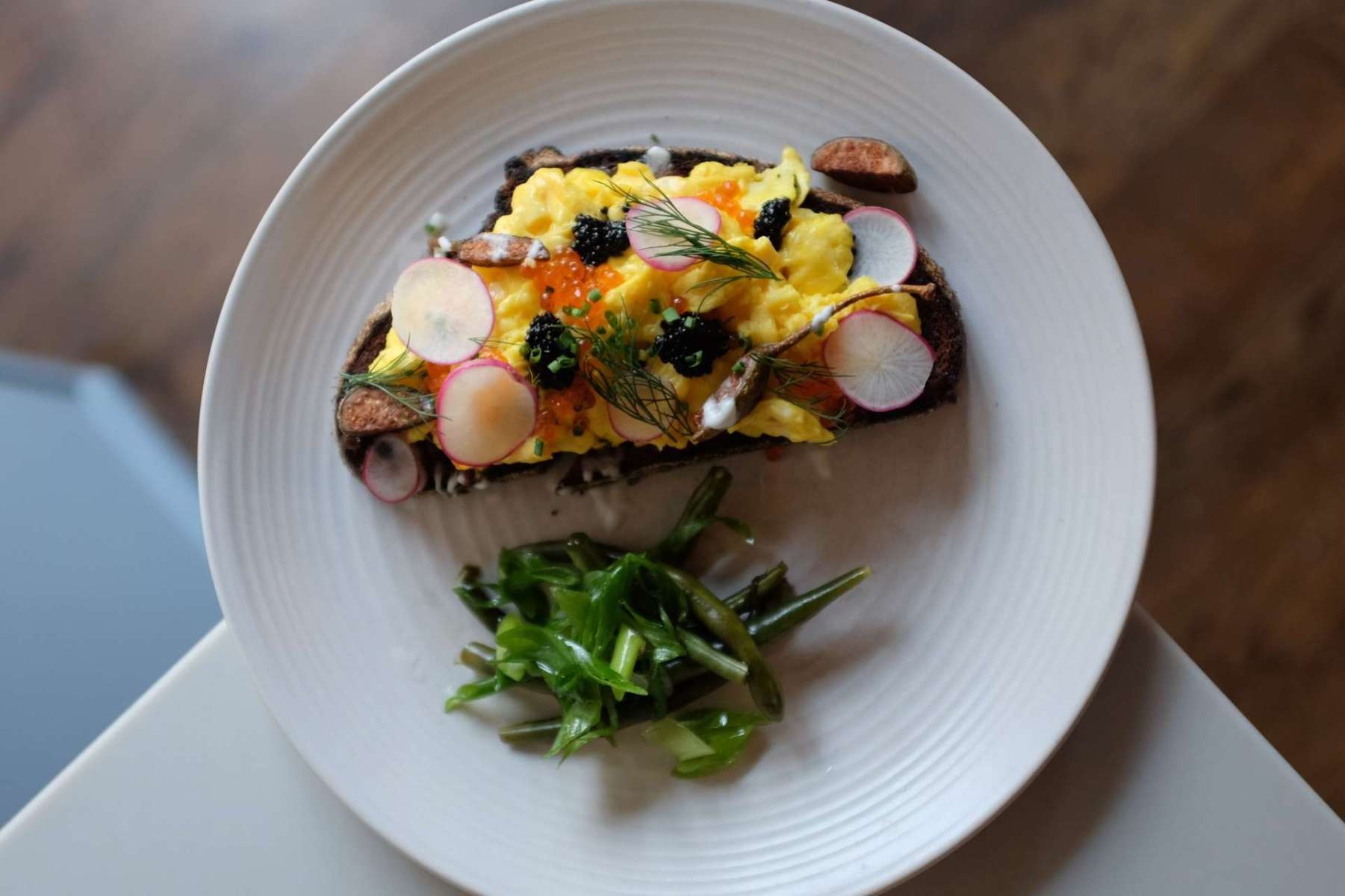 2700 W Chicago Ave, Chicago, IL 60622
Did someone say seafood? Oh, wait. That was me. Well, Heritage Restaurant & Caviar Bar is participating in the 2022 Chicago Restaurant Week and they're ready to pamper us with the freshest catch. Their CRW menu features Ahi Tuna and Hamachi Tempura Gimbap, Smoked Sturgeon Chelbky, Iron Skillet Halibut, and the classic Black Forest cake with spiced cherries!
150 N Dearborn St, Chicago, IL 60601
This Chicago icon's grand reopening felt like yesterday. We sure have all missed the days we stop at Petterino's for a romantic dinner before heading to the show after.
Located just steps away from Michigan Avenue in the heart of Chicago's Loop and Theatre District, Petterino's features timeless flavors, reimagined Italian fare, comfortable interiors and warm hospitality. For the Restaurant Week, Petterino's offers both three-course lunch ($25) and dinner ($55) menus, featuring items like Fresh Angel Pasta, Lamb Chop, and blackberry Crostata.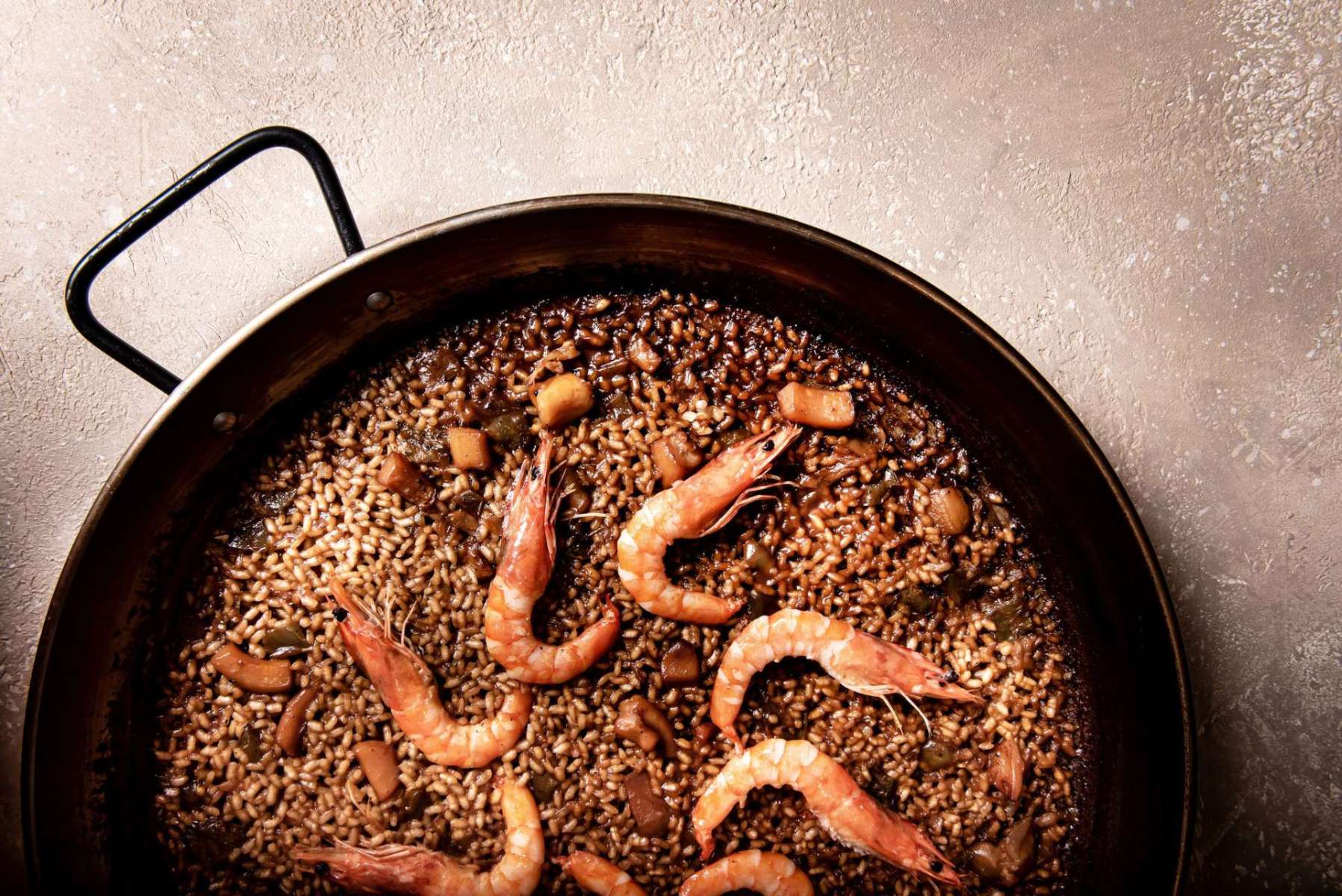 500 N Clark St #465, Chicago, IL 60654
Enjoy a tapas feast at José Andrés's new Spanish restaurant in River North! The Restaurant Week menu is organized where you receive two choices from each, per two people: Para Empezar, Sopas y Ensaladas, Frituras y Verduras, and Carne y Mas. Iconic Spanish items available include Patatas Bravas, Croquetas de Pollo, Gazpacho de Remolacha, and much more. Finally, choice of one Postres item for dessert.
1118 W Grand Ave, Chicago, IL 60642
The 1100 block of Grand Avenue has an argument as being the best food block in the entire city, and Oggi Trattoria is a major reason for that. This family-owned Italian restaurant is boasting a might menu for Chicago Restaurant Week. Choose between their famous bruschetta or caprese salad to start and then move on to both pasta and a meat entree. We personally beat our chest for their Rigatoni alla Vodka or gnocchi, while the Chicken olla Oggi is this editor's favorite thing on the menu.
Asian
Sushi, ramen, Asian grill, curry, dim sum… With Chicago's large Asian population, here, you'll find the most authentic cuisines from the East that you've never heard of. So, who are our oriental gems participating in the 2022 Chicago Restaurant Week?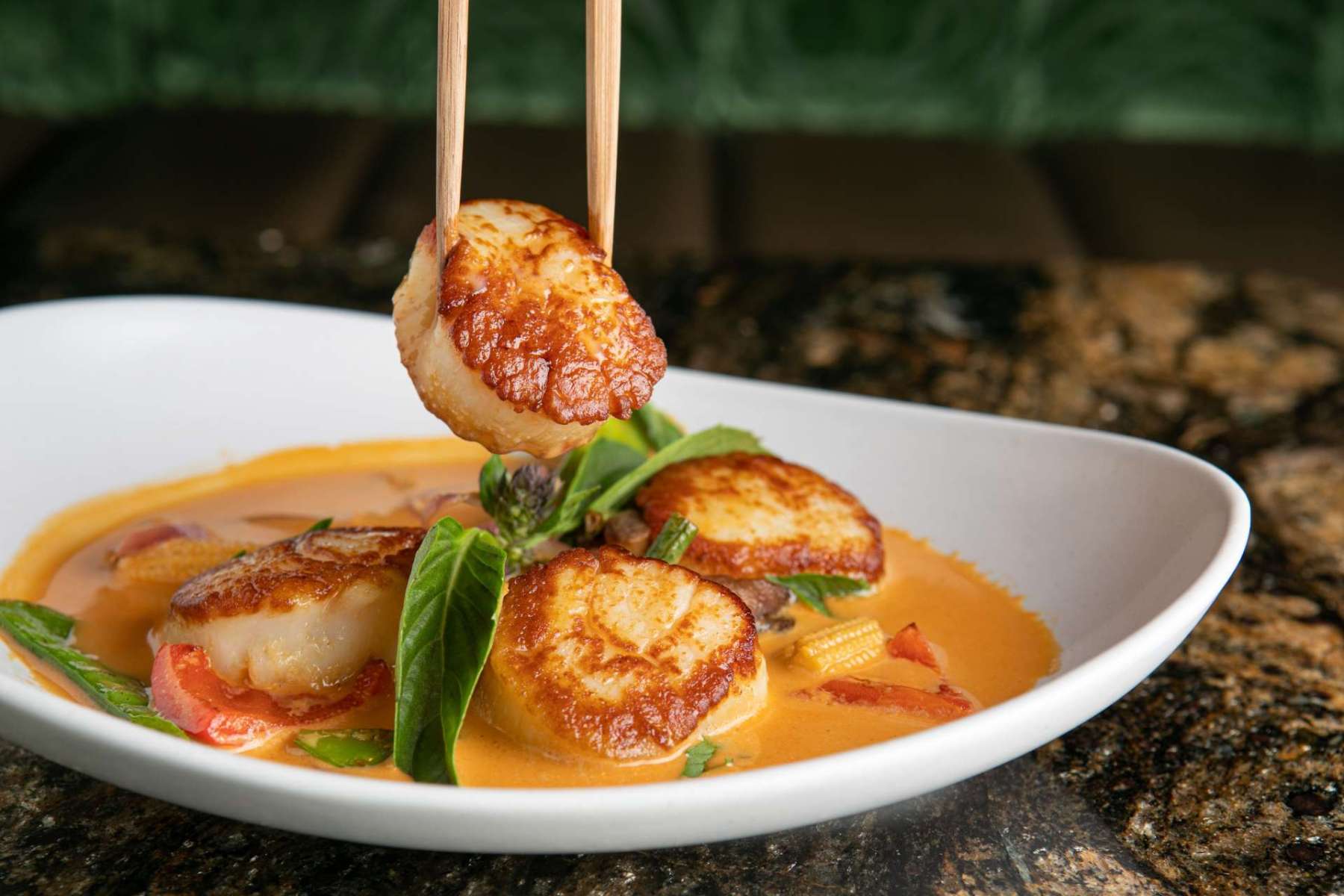 632 N Dearborn St, Chicago, IL 60654
For 2022 Chicago Restaurant Week, TAO Chicago is offering the Dinner option for $55 per person. The three-course meal features a wide range of specialties (including vegetarian and gluten-free options!).
Appetizer choices include the fan-favorite Tuna Pringle and Seared Salmon Sashimi; entrees vary from Red Curry Scallops and Filet Mignon Pepper Steak, to the TAO Sushi Sampler with Salmon Avocado Roll, Tuna Maki and Assorted Nigiri; and for dessert be sure to try to Molten Chocolate Cake or Mochi Trio!
PS: The Tuna Pringle is way tastier than the name suggests. Highly recommended!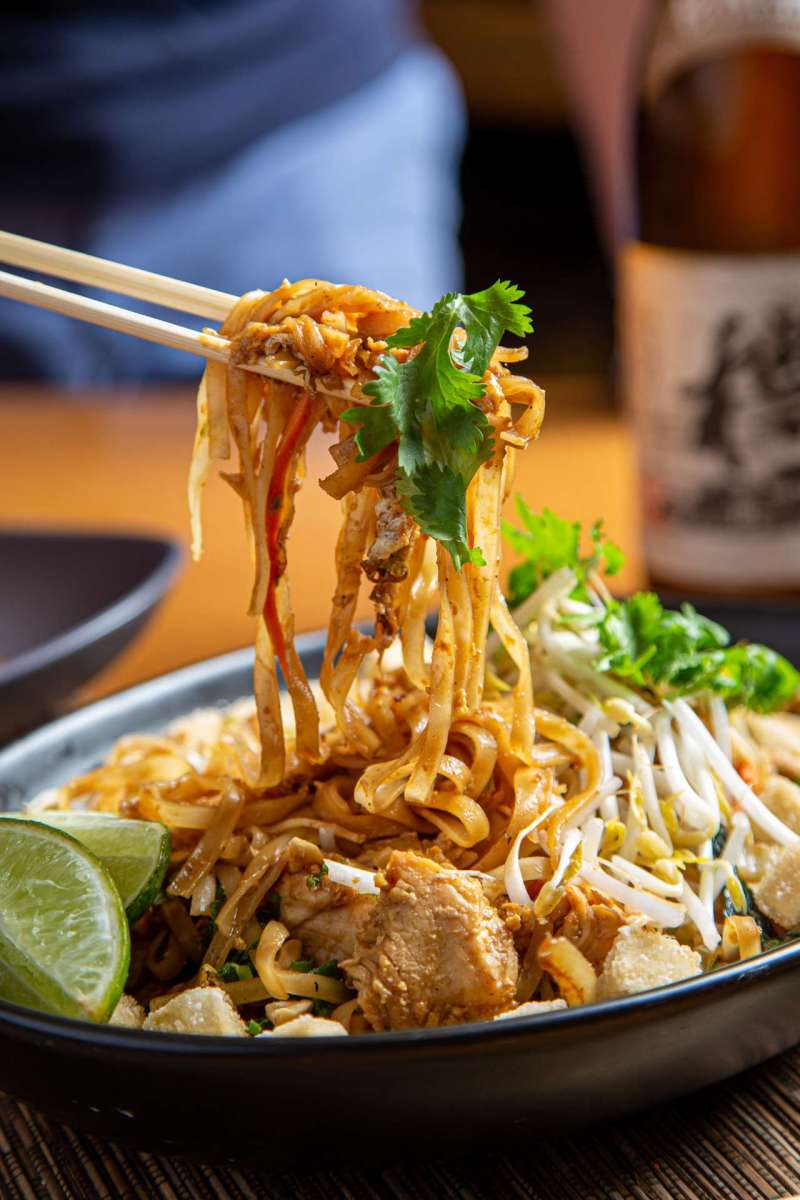 110 W Illinois St, Chicago, IL 60654
Haven't you seen enough Sunda goodies on our Instagram? If you've been meaning to check this place out, or simply haven't had the chance to return, now is the right time! For $55 per person, you can enjoy Sunda's vegetarian-friendly Restaurant Week menu. Featured items include Ox Tail Pot Stickers, Hamachi Jalopaneo Roll, Chicken Inasal, and the oh-so-yummy coconut cheesecake!
456 N Clark St, Chicago, IL 60654
We don't know about you, but we can never decide if we are going for the Robata Frill or the sushi bar every time we visit Roka Akor. Well, the debate is over because at the 2022 Chicago Restaurant Week, you can enjoy best-selling dishes from both for a mere $55!
The CRW menu features Wagyu Beef & Kimchi Dumpling, Snake River Farms American Wagyu Sirloin, Korean Spiced Lamb Cutlets, and the delicious Ube Pot de Crème. With an additional $25, you can add on the "Choose Your Libation" pairing and find a sake or wine to go with your dinner.
South America
It's party time! Speaking of South American cuisine, the first thing coming to mind is the bursting spices and passionate vibe. So, who are our SA favorites from this year's CRW participants?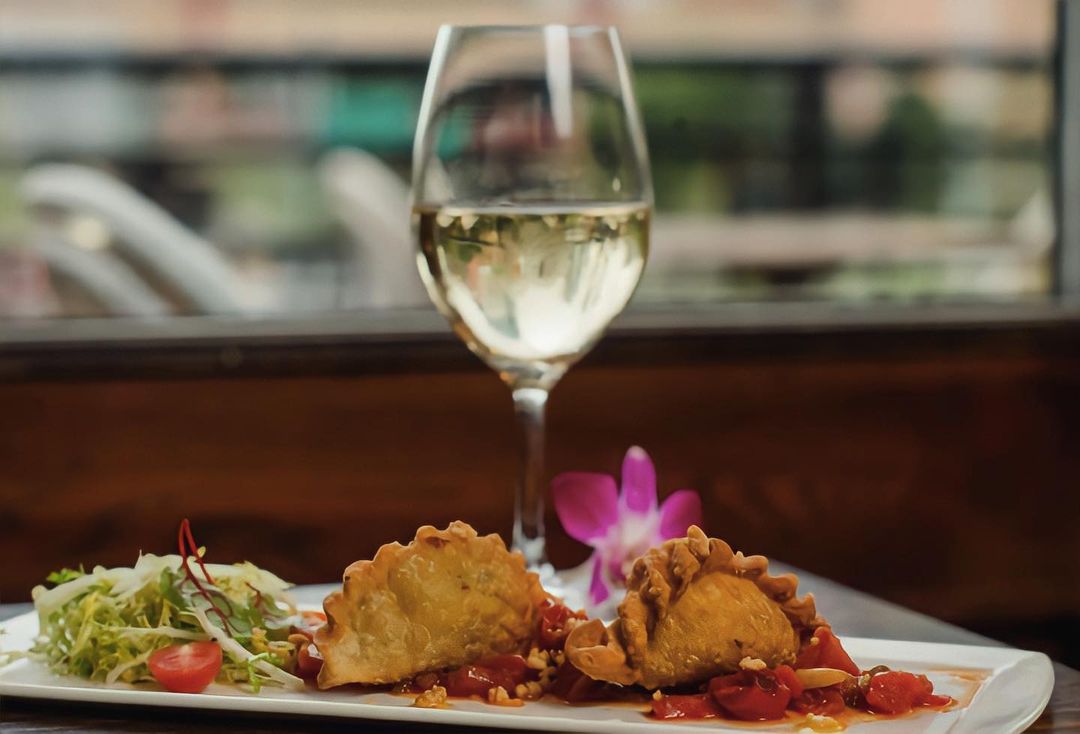 702 West Fulton Market Street, Chicago, IL 60661
Known for their delicious Latin-inspired cuisine, the iconic Fulton Market District destination will be offering a Chicago Restaurant Week dinner special for $55.
For appetizers, guests will have the choice of Kale-Brussels Sprout Salad, Warm Stuffed Dates, Lamb Empanada or Salmon Ceviche. For the main course, diners can expect offerings including Braised Short Rib Barbacoa, Brazilian Fish-Shrimp Moqueca, Carne Asada and an Argentina Style Gnocchi.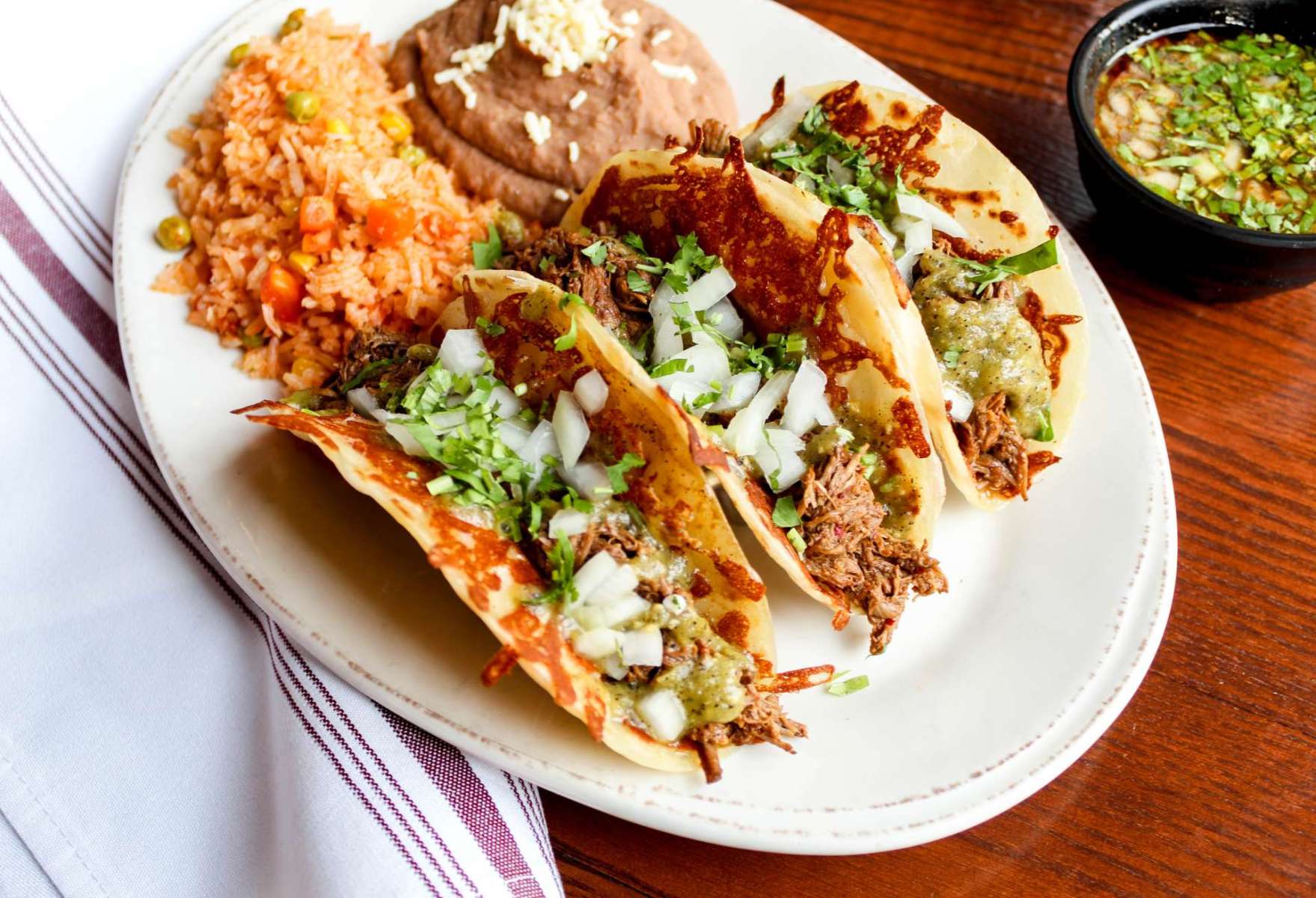 1200 W Webster Ave, Chicago, IL 60614
Tired of the delayed spring and are looking for a warm flare to heat up your vibe? We are too! Transport your taste buds to the Sonoran Desert with Old Pueblo Cantina's best offerings. Diners can enjoy dishes such as Ceviche Tostada, Chile Lime Salmon, Barbacoa Enchiladas, and more.
118 W Grand Ave, Chicago, IL 60654
Celebrate life the authentic Peruvian way at Tanta Chicago! This is one of our latest personal favorites, and of course, they're participating in the 2022 Chicago Restaurant Week! Their 2022 CRW menu features iconic items such as Tiradito Andino (salmon, artichoke leche de tigre, chalaca), Causa Soltero (quinoa-arugula salad and yellow causa duet), Seco De La Abuela (slow-braised short ribs, aji mirasol, chicha jora seco limeno sauce), and a special layered chocolate parfait!
America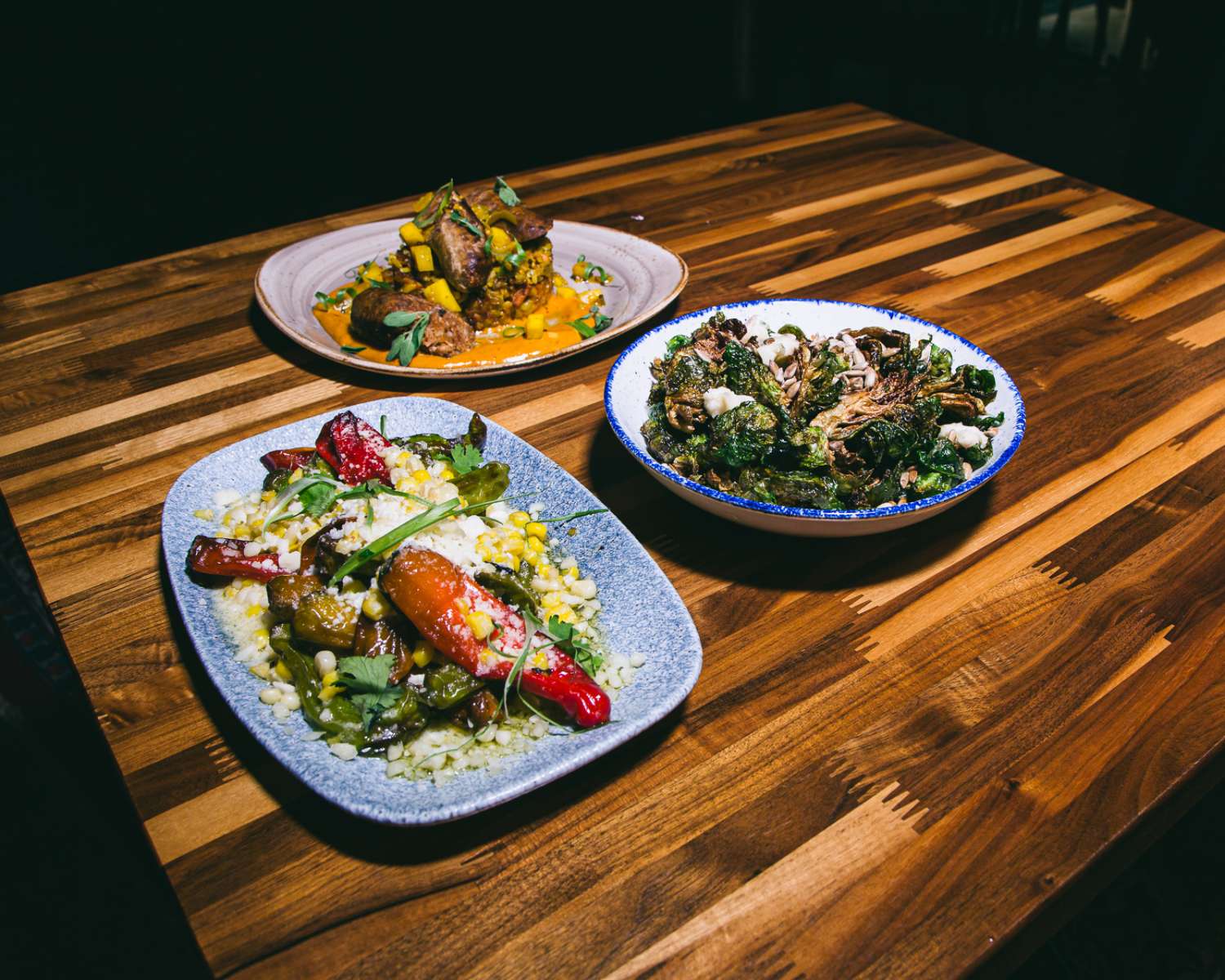 1134 W Washington Blvd, Chicago, IL 60607
This intimate restaurant in the heart of the West Loop is offering diners the chance to enjoy a four-course meal from Chef Noah Zamler. Dishes include choices of Lamb Tartare, Scallop Crudo, Marinated asparagus, Rigatoni alla norcina, Sourdough cavatelli,  Short Rib, Black Bass, Roasted Cauliflower, Arroz con leche, and more.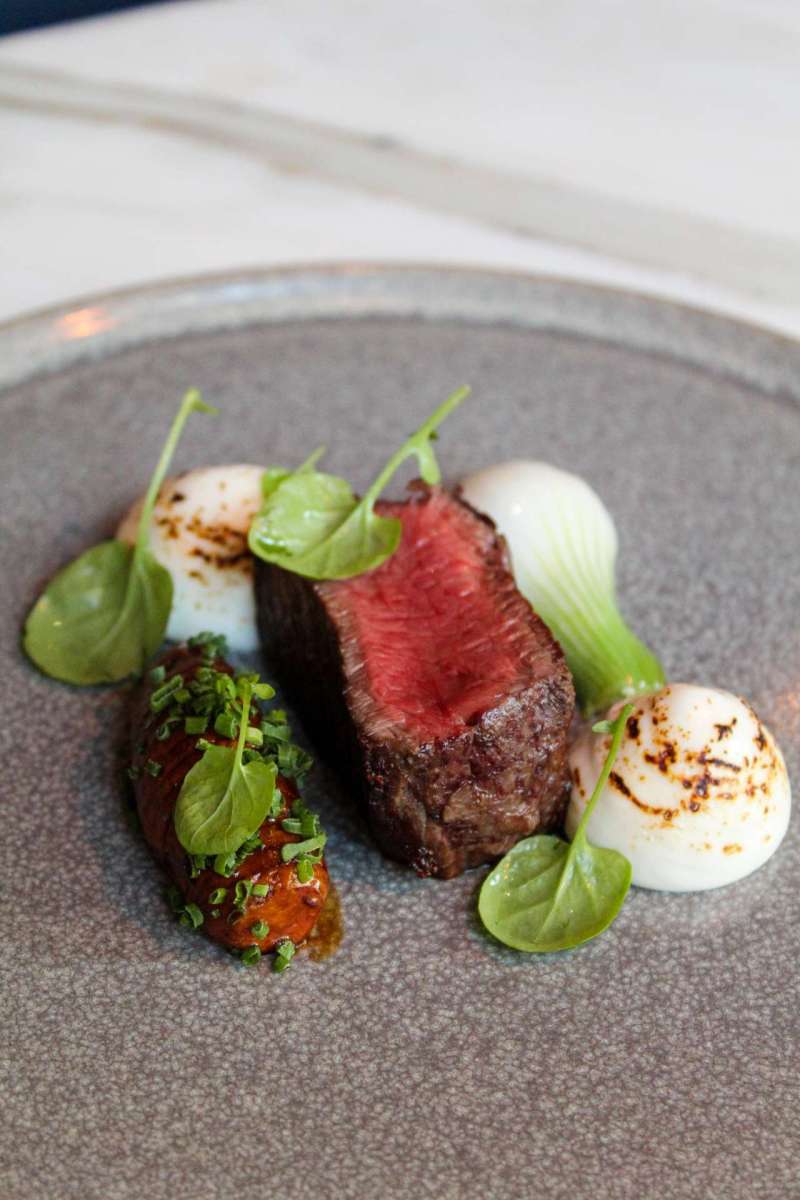 123 N Jefferson St, Chicago, IL 60661
Enjoy a seasonally inspired Michelin-starred meal from Chef Andrew Zimmerman. Choices for each of the four courses include: Beef Tartare au Poivre, Little Gem Herbed-buttermilk Smoked Egg Yolk, Lightly Roasted Scallop and Foie Gras Tart to start; a second course of a Crispy Soft Cooked Egg, Smoked Sablefish, Grilled Octopus and Truffled Fried Chicken. Entrees feature Ricotta Agnolotti, Duck Breast, Beef Striploin or Roasted Monkfish. For dessert, choose either Pink Peppercorn Pavlova or Black Licorice Black Currant Creme de Cassis Ice Cream.
3335 N Halsted St, Chicago, IL 60657
Ensuring there is something for everyone. With more than 20 options to choose from, Wood's expansive restaurant week menu is the best bang for your buck. Speaking of going far and beyond for the first CRW after the pandemic, huh? The menu includes signature dishes such as Ora King Salmon Crudo, Catalpa Grove Pork Belly, Asparagus Green Salad, and more. A variety of housemade pasta is also on the menu.
Featured Image Credit: Sunda New Asian