We've made it, Chicago. That one month and a half of pure fall bliss before we slowly descend into winter madness is here, and along with it comes an assortment of the best pumpkin beers to perfectly match the mood. Breweries all over the midwest have concocted some of the most incredible seasonal crafts over the years that are still in circulation, and we'd be remiss if we didn't put together a list of our absolute favorite pumpkin beers for you to try this fall.
These are all the best pumpkin beers that the Midwest has to offer, coming to a bar near you this October.
Wild Onion Brewery | Lake Barrington, IL
The newest version of the Pumpkin Ale brewed at our very own Wild Onion is as smooth as it gets and doesn't overwhelm you with too much pumpkin. With a new taproom open in Oak Park, it's time you get into the Halloween spirit at Wild Onion and try this pumpkin beer.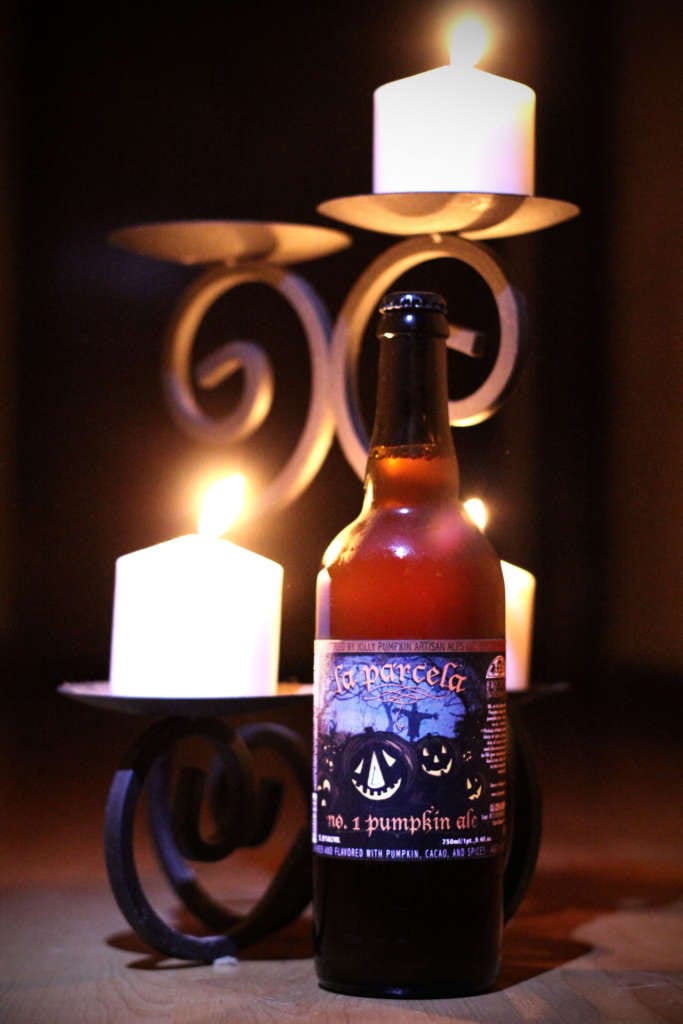 Jolly Pumpkin Artisan Ales | Dexter, MI
The name of the brewery is deceiving, yes, but not all of their beers are pumpkin-spiced. In fact, none of them were for a while, which was kind of the joke around that place. But they finally broke their rule and are crafting new pumpkin beers for guests. Introducing: La Parcela, or "The Patch." Jolly Pumpkin's first-ever Sour Pumpkin Ale No. 1 has a 5.9% ABV and manifests as a Pilsner with pumpkin spice blend and cacao nibs for flavoring.
Best part, by far, is that they just opened a taproom in Hyde Park.
Schlafly Beer | St. Louis, MO
The perfect blend of caramel, ginger, and pumpkin squash flavors, this is one of the best pumpkin beers because it's unconventional and is both rich and savory with just a slight hint of bitterness. You can't go wrong with Schlafly's fall concoction, especially when paired with its other signature fall beers.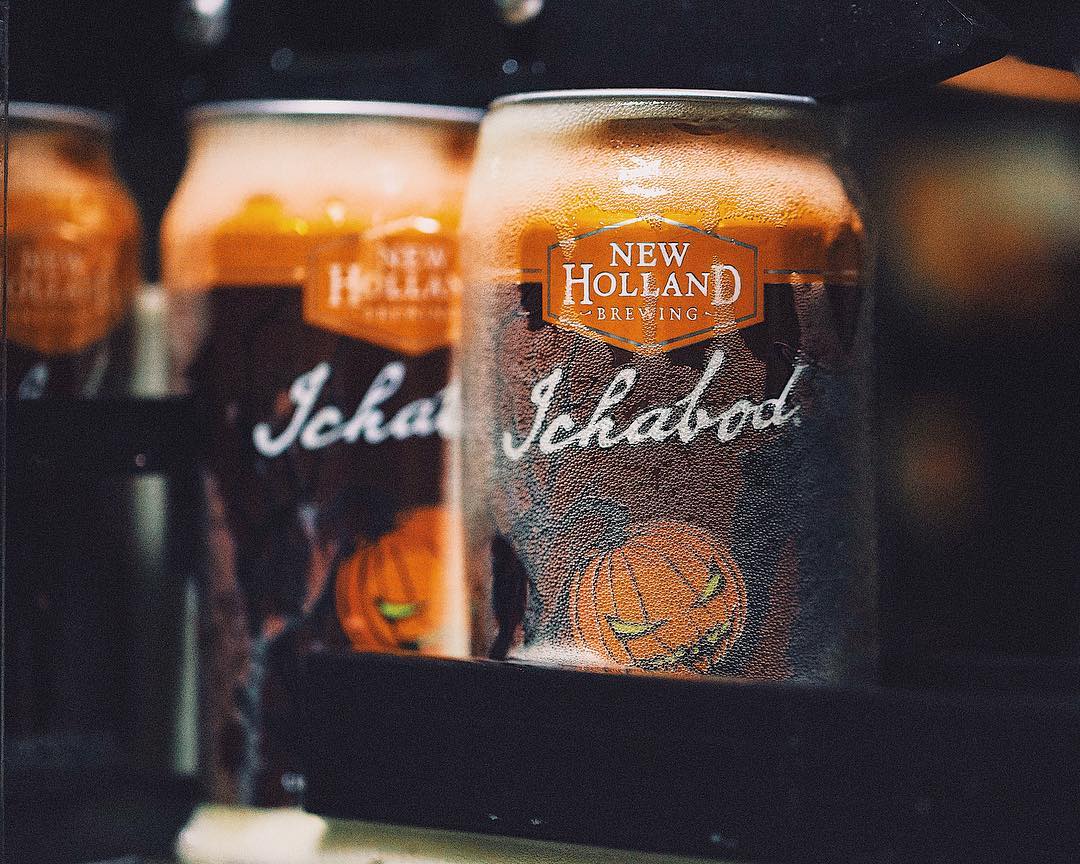 New Holland Brewing | New Holland, MI
New Holland Brewing offers one of the best pumpkin beers in New Holland, MI that will both chill you to the bone and warm you from the inside out. Ichabod works with flavors like nutmeg and cinnamon to complete its full-bodied taste. New Holland brews are sold all over Illinois, so you don't have to travel too far to find this headless horseman.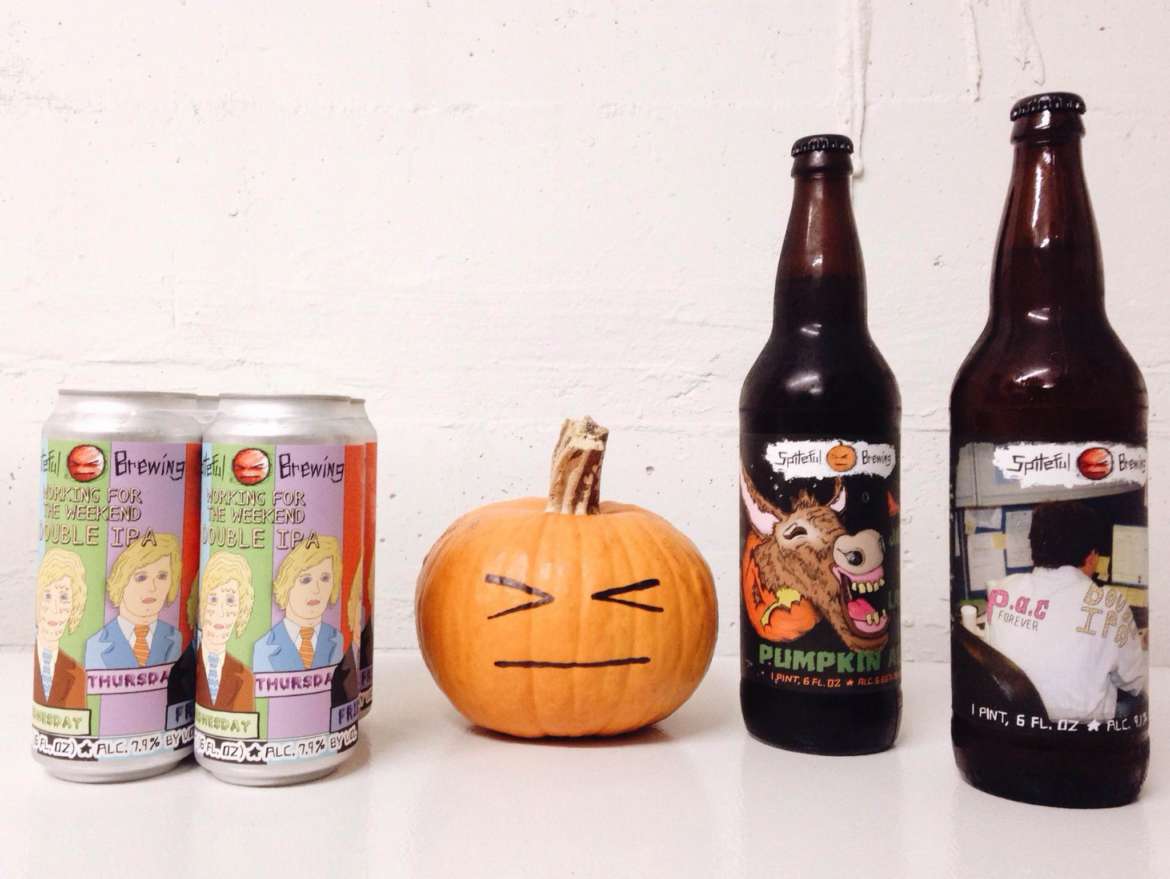 Spiteful Brewing | Chicago, IL
Chicago's very own Spiteful Brewing is first on the list with its caramelized pumpkin beer. A cheeky name is just the beginning of its cunning, as its mouth-watering pumpkin spice flavor matches perfectly with a 6.66% ABV. Very clever.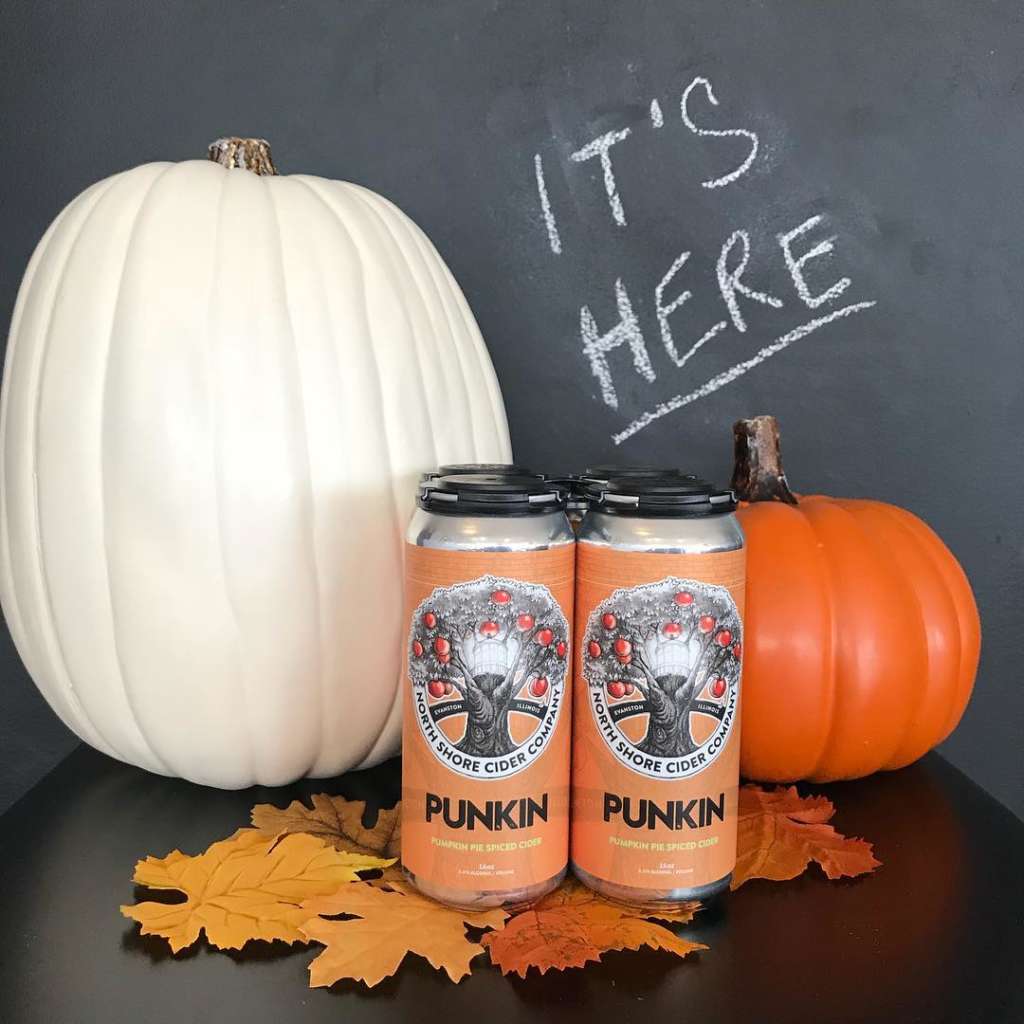 North Shore Cider Company | Evanston, IL
The long-awaited pumpkin pie spiced cider from North Shore in Evanston is finally here, just in time for October. Unique to the rest of these beers in that it's a brewed cider with hints of pumpkin spice, Punkin is packed in cans and available at small pubs all over Chicago.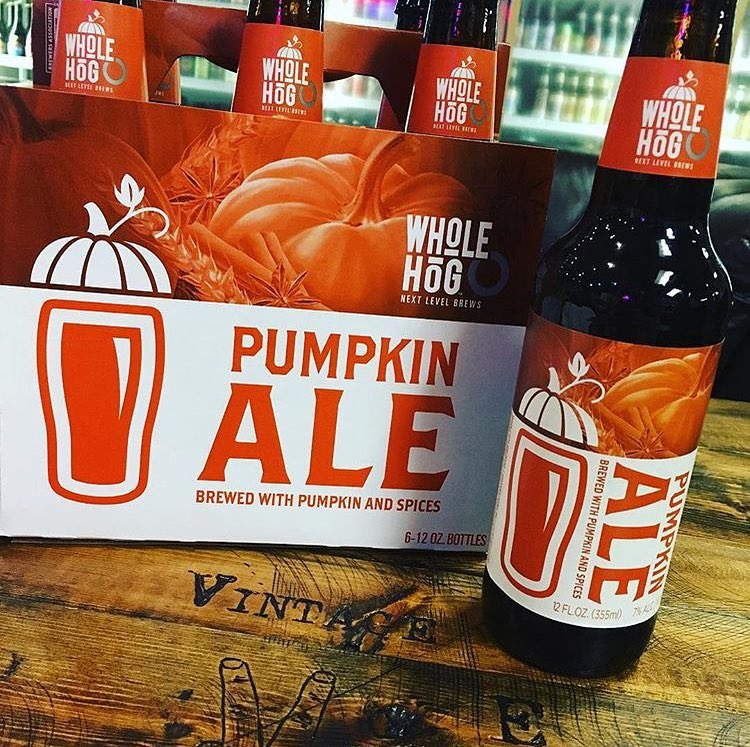 Whole Hog Beer | Stevens Point, WI
Whole Hog's offers one of the best pumpkin beers that is categorized as a pale ale. This drink is only located in and around Wisconsin, so you might have to take a trip up to Racine in order to taste this delectable pumpkin beer. But it's definitely worth the drive, as the spices noted in their Pumpkin Ale are all kinds of delicious.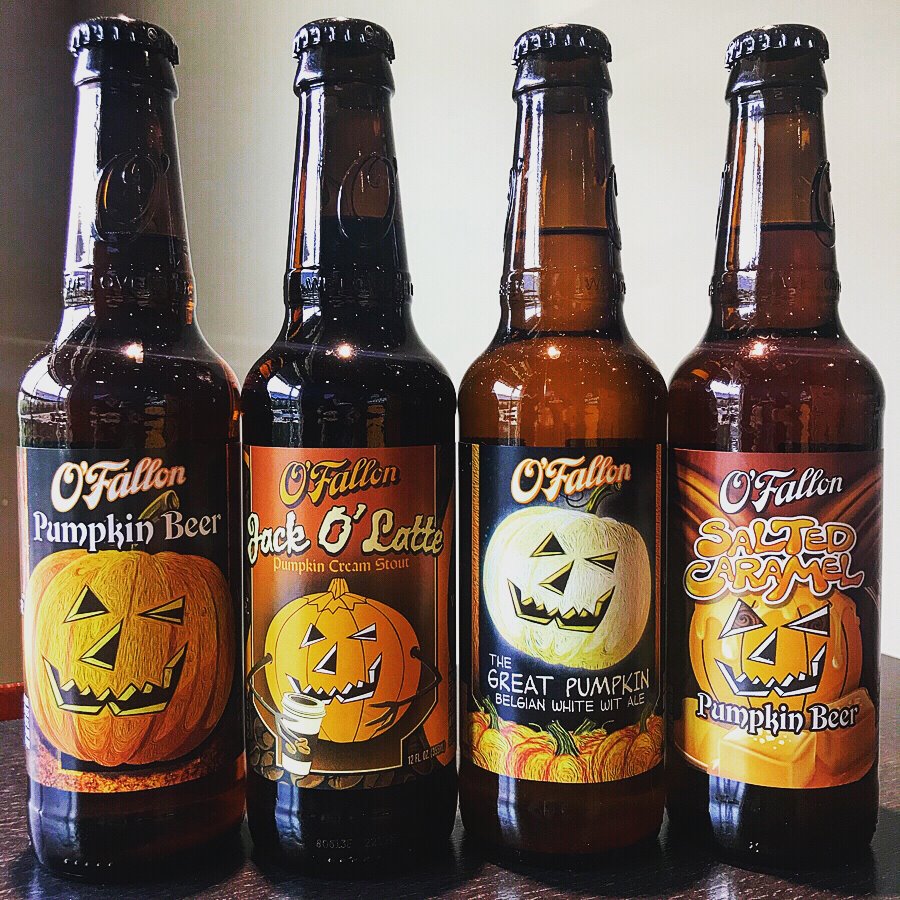 O'Fallon Brewery | Maryland Heights, MO
Over the years, O'Fallon has brewed four different pumpkin-inspired beers and they've finally decided to package them together as a tasting sampler: The Great Pumpkin, The Jack O' Latte, Pumpkin Beer, and Salted Caramel Pumpkin Beer. Each adheres to different flavors and pairings, but all are perfectly tasty for the fall season.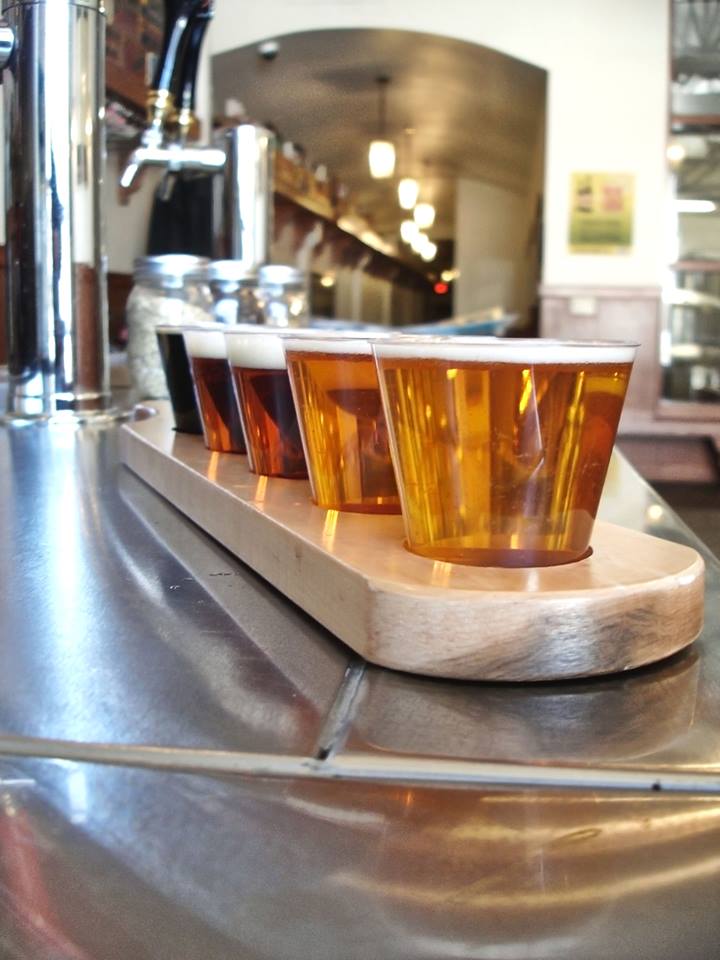 Lakefront Brewery | Milwaukee, WI
You'll have to drive north for these beers, but we think they're both worth it. Lakefront has created two distinct pumpkin beers in the past—one a lager with a spice-infused aftertaste and the other an imperial pale ale with hints of vanilla—and both are absolutely perfect for the fall season. Only sold in Milwaukee, Lakefront's Pumpkin Lager and Pumpkin Imperial Ale are some of the best of the Midwest.
At UrbanMatter, U Matter. And we think this matters.
Tell us what you think matters in your neighborhood and what we should write about next in the comments below!
READ MORE LIKE THIS
DOWNLOAD THE URBANMATTER APP
FIND PARKING