The windy city is full of amazing hotels. Whether you are a local who is in desperate need of a staycation, or a visitor here for the weekend, there is a hotel that can meet every one of your needs. Here are some of the best hotels in Chicago.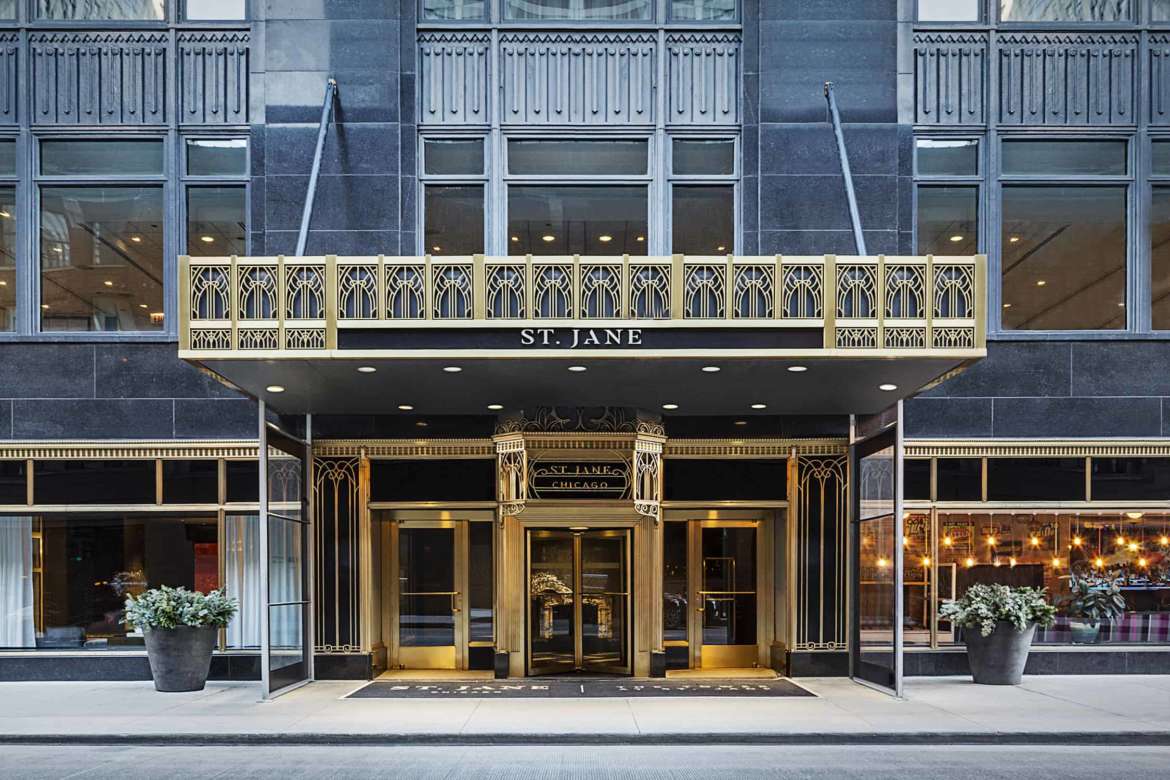 Best Hotel In Chicago for Aesthetics: St. Jane
Located on Michigan Avenue, the Carbide & Carbon Building is one of the most iconic buildings making up Chicago's skyline. The art deco building is reminiscent of a champagne bottle, complete with a glittering gold foil on top. The building, which used to be the Hard Rock Hotel until a couple of years ago, has been renovated to match its classy exterior. Each room at the St. Jane hotel in Chicago was designed with geometric herringbone floors, brass accents, green marble lamps and also has great views of the skyline.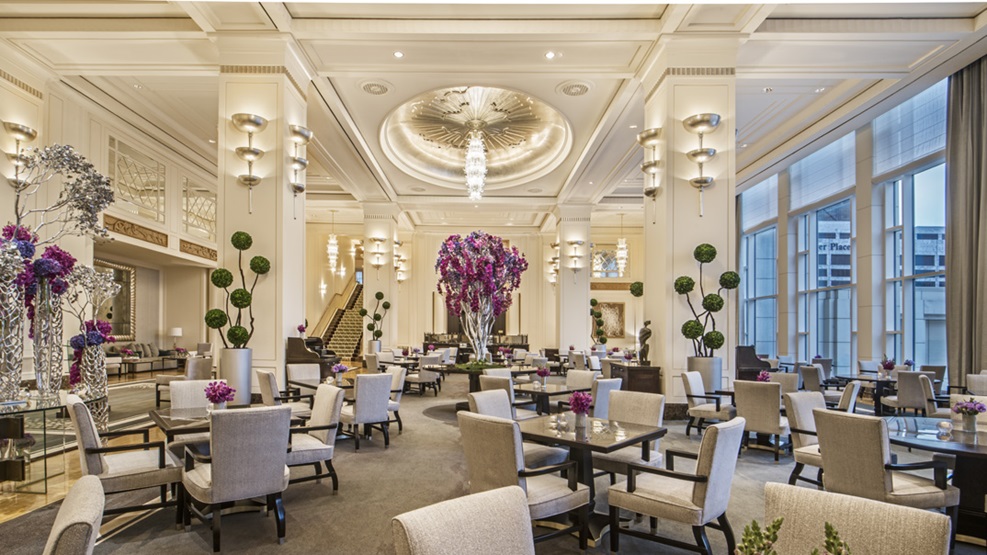 Best Hotel In Chicago for Amenities: The Peninsula Chicago
Thanks to a $37 million renovation back in 2016, the Pen has now secured its position as one of the best hotels in Chicago. Even before the renovation, the rooms were large, but now they seem even more spacious due to ship-cabin cabinetry. Even if you are staying in an entry-level room, you'll have your own separate living area. However, it is the in-room tech that makes the this hotel in Chicago truly amazing. Sprinkled throughout the room are innovations that help to elevate your stay. When you are in the bathtub, simply press the "Spa" button to dim the lighting, stream some music, and turn on the do-not-disturb sign. Easy to use—even if you are technologically impaired—the technology at the Peninsula Chicago makes your stay that much more effortless.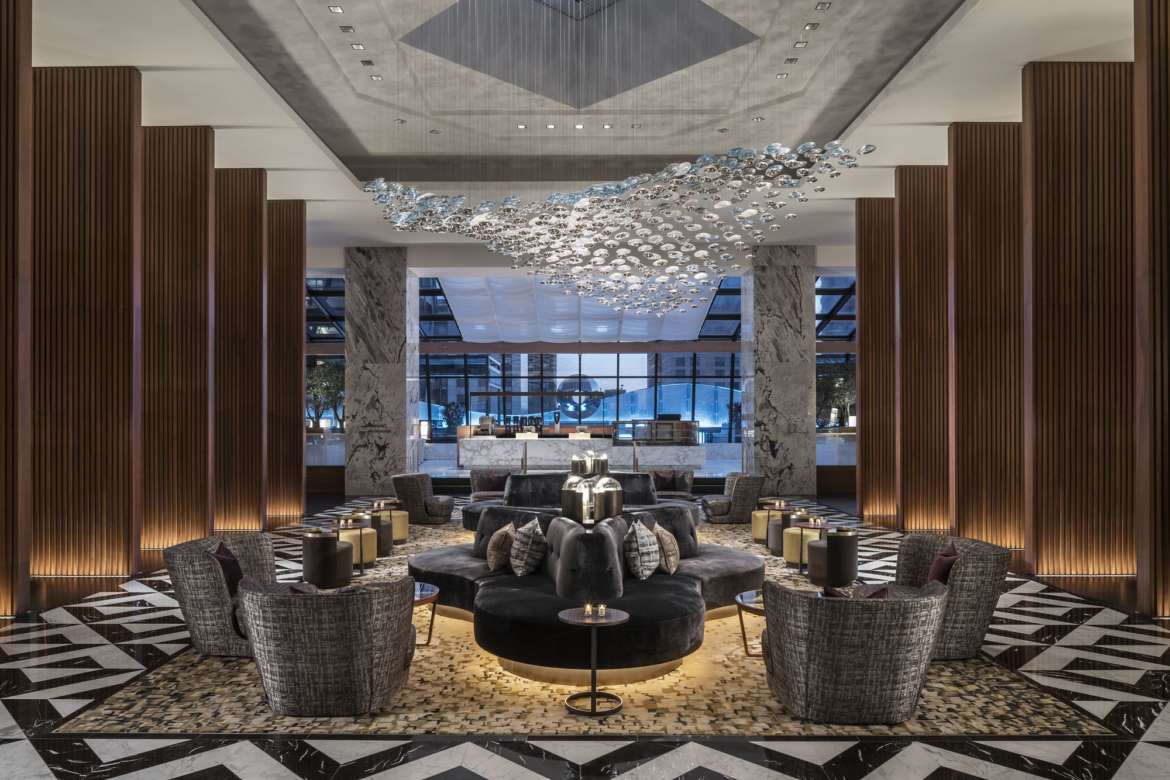 Best Hotel In Chicago for Luxury: Ritz-Carlton
Often a hotspot for both locals and visitors, the Ritz-Carlton is one of the most popular hotels in the city, thanks to its attractive Mag Mile location, amenities, and easy access to food and drink. Located in the lobby during the day is a coffee shop, which transforms into a trendy drink spot at night. With an Italian restaurant, rooftop lounge, and amazing views, you won't want to leave the Ritz-Carlton during your stay there.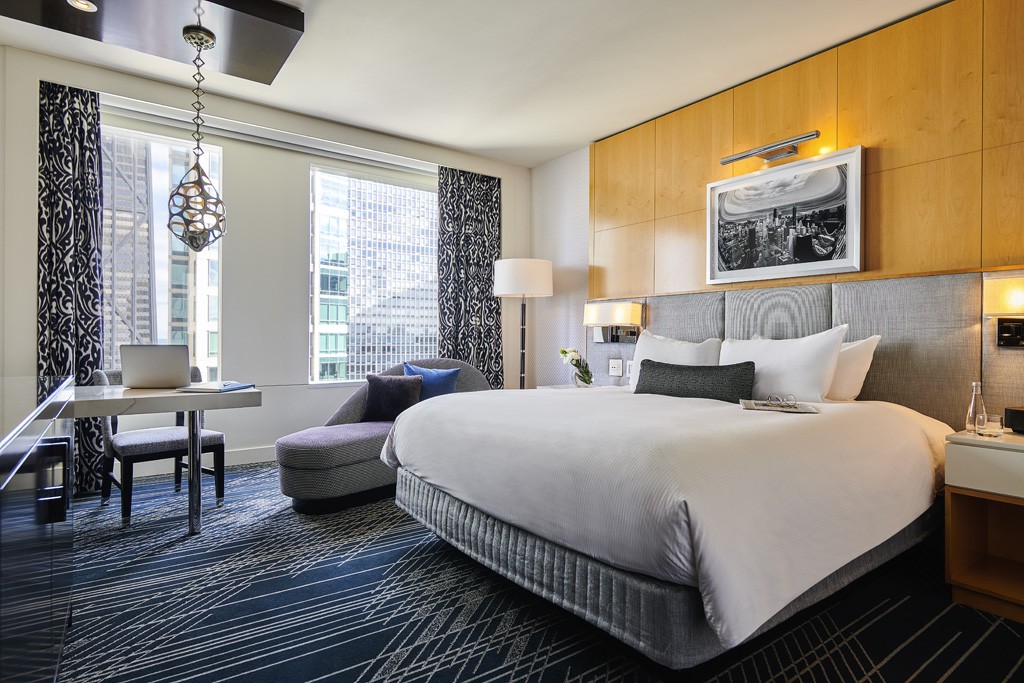 Best Hotel In Chicago for Value: Sofitel
With a great location, excellent city views, and luxury hotel feel, Sofitel wins our pick for the best value hotel in Chicago. With a recently renovated fitness center and lounge, the hotel is a great place to hang out for the day or rest during your day of sightseeing. The glass prism rooms and modern design make for a unique stay. If you are looking for a luxury feel, but without paying a huge price, then consider checking out Sofitel.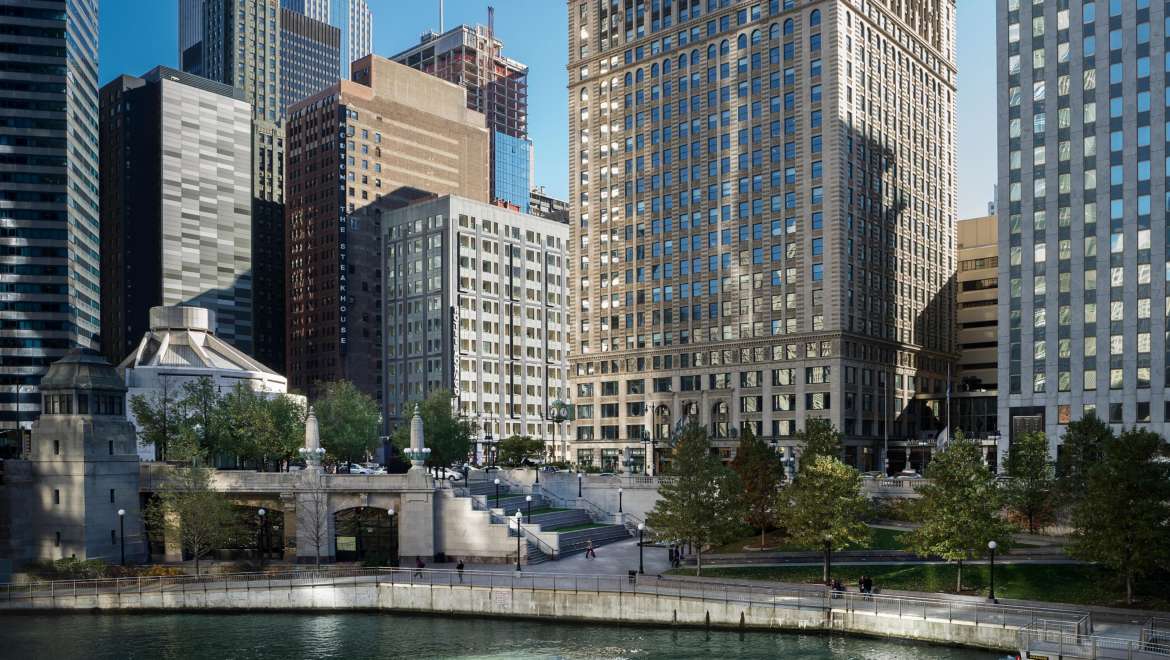 Best Hotel In Chicago for View: The Kimpton Hotel Monaco
The Kimpton Hotel Monaco Chicago has one of the best views in Chicago. If you book a room in the northwest corner of this high rise hotel, you'll be able to spot the Riverwalk, Marina City (the Corncobs), Merchandise Mart, and the Chicago River bridges all from the comfort of your room.
Plus, if you stay here, you'll get access to a ton of other perks like an evening wine hour, free Wi-Fi, and an in-house gym.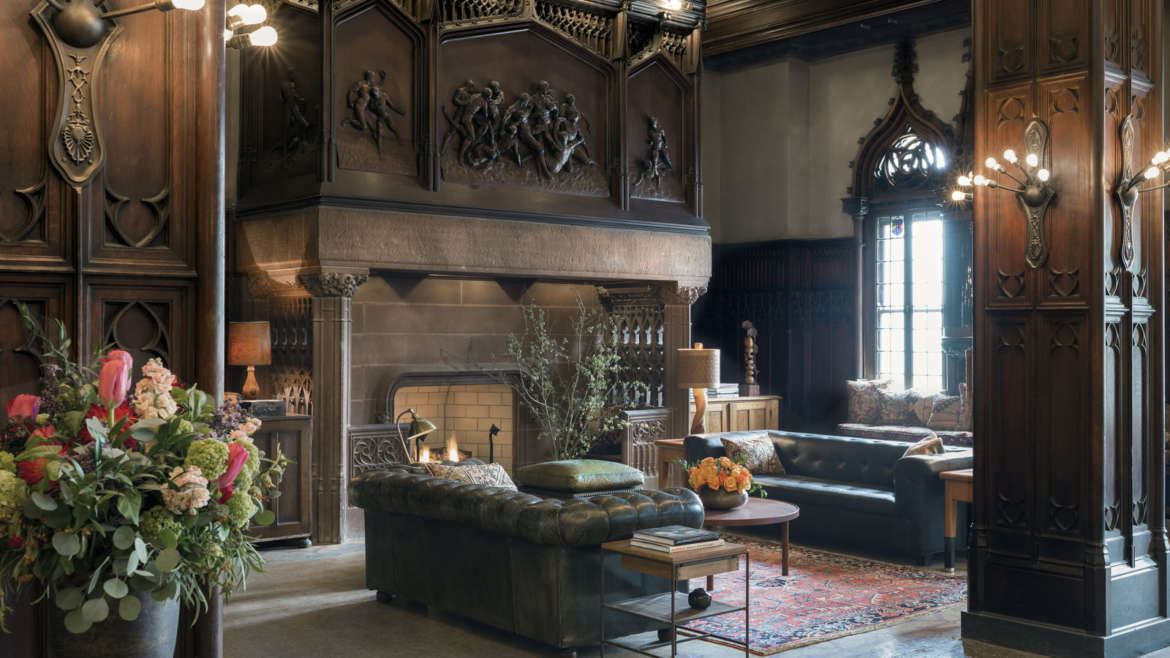 Overall Best Hotel in Chicago: Chicago Athletic Association Hotel
The reason why the Chicago Athletic Association Hotel claims the spot as the best overall best hotel in Chicago is due to its historic beauty. The Venetian Gothic exterior leads into 19th-century interiors. The designs stay fresh, as everything has been recently restored to keep this hotel in Chicago in top working condition.
With the iconic terrazzo floors, leaded glass, and carved stone fireplaces, you'll feel like you are living a life of luxury at the hotel. Locals and visitors alike are drawn to the lobby, indoor game room where you can play bocce and foosball, Milk Room bar, and a gorgeous restaurant. You can even visit the rooftop bar at this hotel in Chicago during the warmer months where you can enjoy tasty cocktails, unique shared plates, and outstanding views.
No matter what you are looking for, Chicago has the right hotel for you!
At UrbanMatter, U Matter. And we think this matters.
Tell us what you think matters in your neighborhood and what we should write about next in the comments below!
READ MORE LIKE THIS
DOWNLOAD THE URBANMATTER APP
FIND PARKING