Chicago has a reputation for being funny. After all, Chicago is where improv was created and sketch became refined. Comedians like Jane Lynch, Joan Cusack, Bill Murray, and many more got their start here in the Windy City. Luckily, there are many great comedy clubs where you can find a good time any day of the week. Here are the best comedy clubs near you in Chicago if you are looking for a good laugh.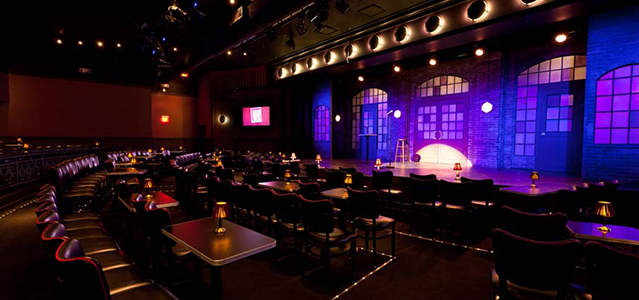 Second City is one of the best comedy clubs near you in the city. It is where some of the greats like Tina Fey, Keegan-Michael Key, Christ Farley, Steve Carell, Stephen Colbert, and many more got their start. Due to the different stages, there are often three or more shows going on each night, so you'll never get bored coming here.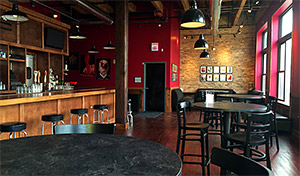 Thanks to its Co-Ed Prison Sluts, a delightfully distasteful musical, Annoyance has made a name for itself as the place for offbeat humor. The theatre uses improv to create new plays, sketch-comedy, and musicals.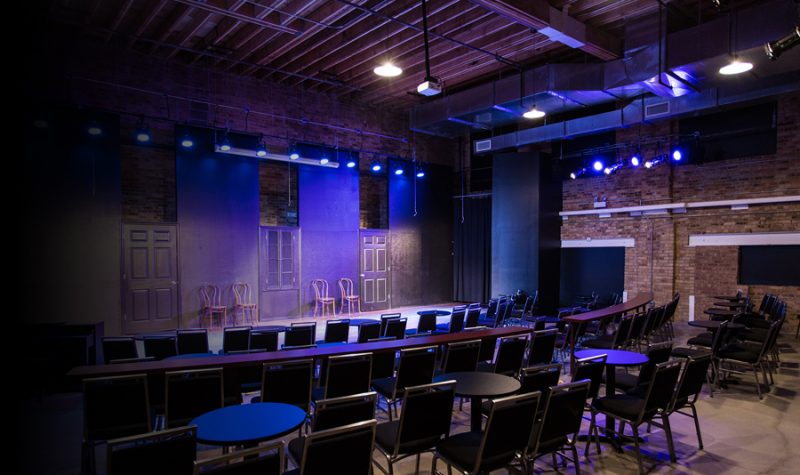 Owned by improv genius Del Close and Charna Halpern, the iO Theater is another theater that has produced legends like Amy Poehler and Seth Meyers. If you love improv, check out the Harold, which is the iO's signature long-form. The best comedy shows here tend to be cheap, and the theater offers classes if you want to dip your toe into improvisations.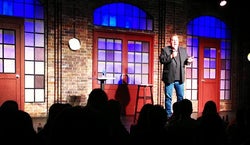 If you love Second City, then you should check out UP Comedy Club. Located in Lincoln Park, the comedy club has been around since 2012. Run by the famous improv theater, it mixes both improv and old sketches that are performed by Second City veterans.

For those who love stand up comedy, then the Laugh Factory should be your go-to spot for laughs. This comedy club near you in Chicago features local comics throughout the week, and will occasionally feature a touring headliner. The Laugh Factory's main attraction is "Chicago's Best Stand Up," where you can see some of the best stand-up comedians in the city.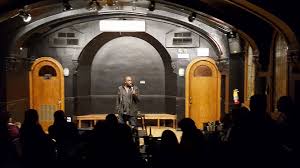 For a smaller, more intimate feel, stop by the Comedy Clubhouse on Friday, Saturday or Sunday. This club offers the best improvised comedy and stand-up comedy shows in the city. They also have a show where they roast the guests in the audience. The BYOB venue has produced comedians that have gone on to perform on shows like Community, The Office, and Saturday Night Live.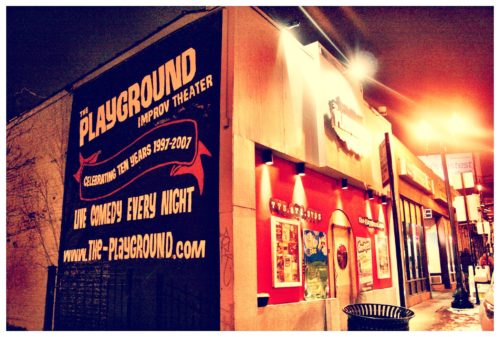 As the only non-profit co-op theater dedicated to improvisation, the Playground Theater is one of the best places to see young talent test out their improvisation craft. Because the theater allows teens to try out their more experimental content, the shows can be hit or miss. However, the energy at the Playground Theater is always excellent!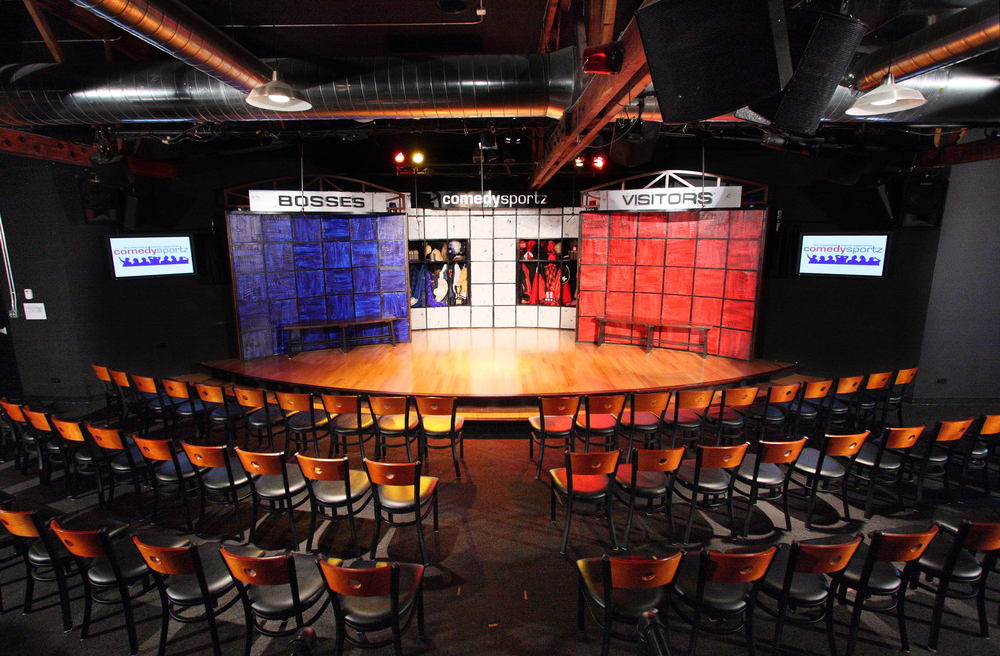 Comedy is combined with sports at this interactive comedy show at the ComedySportz Theatre. Improv troupes duel it out to be declared the winner as a ref keeps score of the points. The show relies heavily on audience participation, so be prepared to be put in the spotlight. The day-time shows are family-friendly, but the late-night shows can be a little more risque.
Chicago is the perfect place to find a few laughs at a comedy club near you. Stop by a show tonight to have a great time and laugh your head off!
At UrbanMatter, U Matter. And we think this matters.
Tell us what you think matters in your neighborhood and what we should write about next in the comments below!
Featured Image Credit: Second City
READ MORE LIKE THIS
DOWNLOAD THE URBANMATTER APP
FIND PARKING