Until fairly recently, it's been a mild winter so far. Still, we have a few more months worth of chilly temps ahead of us, and as all Chicagoans know, this fairly warm weather won't last forever. For those who like to avoid frigid temps with an extra sump'n sump'n, this one's for you.
Yoga + Beer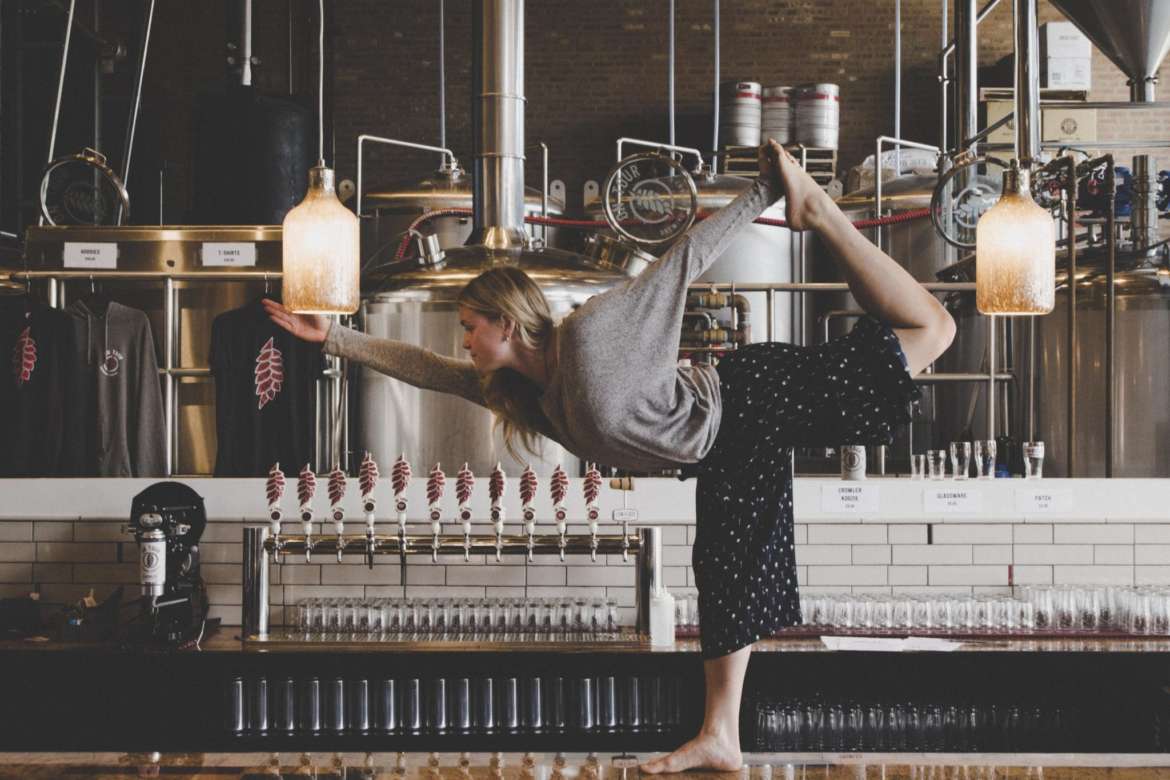 Guys, there are so many yoga and beer pairings this winter, I can't even handle it. Pretty much every taproom in the city is hosting a yoga class (or several!) with a complimentary beer tasting for after your workout. Get your sweat on before you get your drank on at these taprooms:
January 19 – New Year Yoga @ ERIS Brewery and Cider House
January 20 – Taproom Takeover: Yoga + Beer @ Whiner Beer Company
January 20, February 10 – Namaste for Beer @ Great Central Brewing Company
January 26 – Yoga + Brunch @ Navigator Taproom
January 27, February 24, March 24 – Om Tour Yoga @ On Tour Brewing Company
February 17, March 24, April 28 – Beer Yoga @ Revolution Brewing
EVERY SUNDAY – Yoga @ Begyle Brewing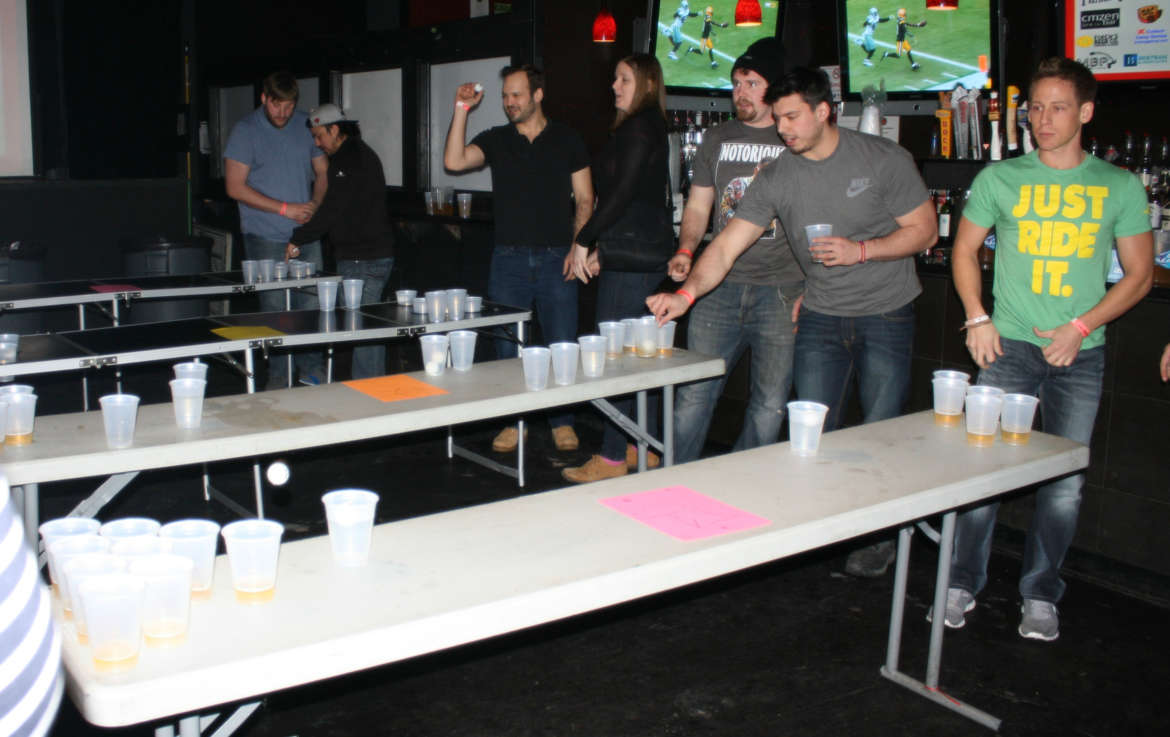 January 26 @ Rizzo's Bar
What you need to know about the Chitown Beernival: beer pong, competitive flip cup, carnival games. If you have a competitive streak, this one's for you. Plus, all money goes toward a good cause, Autism Speaks To Young Professionals. Tickets range from $20-35.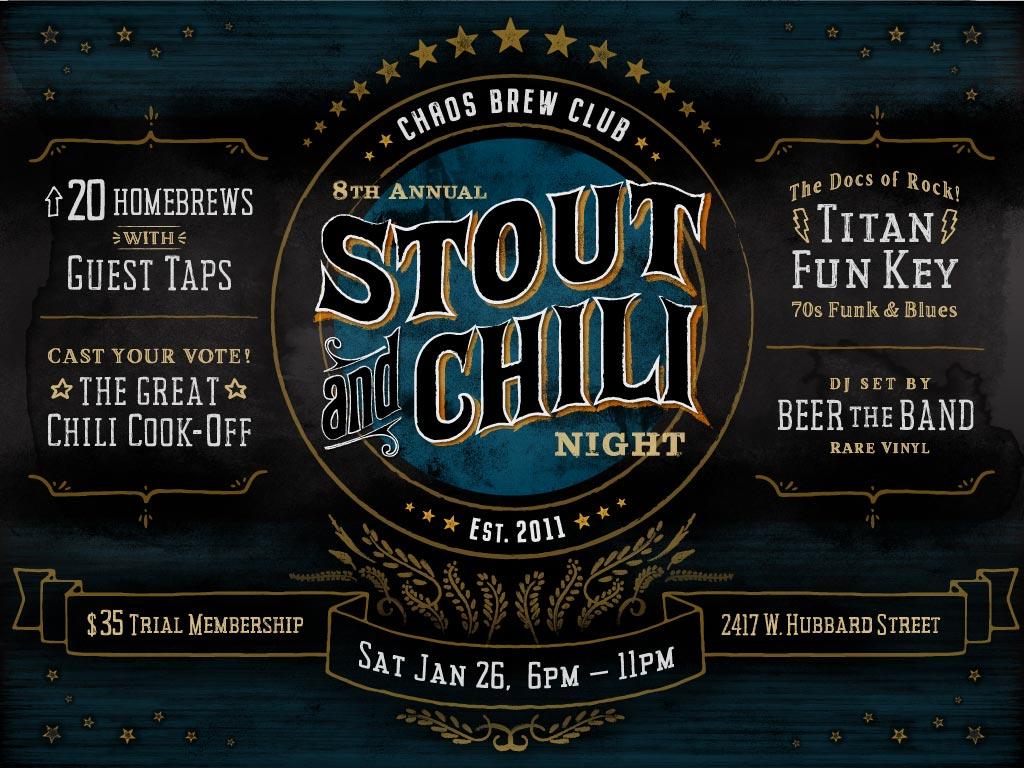 January 26 @ CHAOS Brew Club
If you're truly looking for a beer event to keep you warm, look no further than CHAOS Stout & Chili Night. 30 homebrews, hot, spicy chili and an emphasis on coffee beers are set to keep this one rolling into the night. Chiberia doesn't stand a chance. Tickets are $35 and grant you a trial membership to the Choas Brew Club.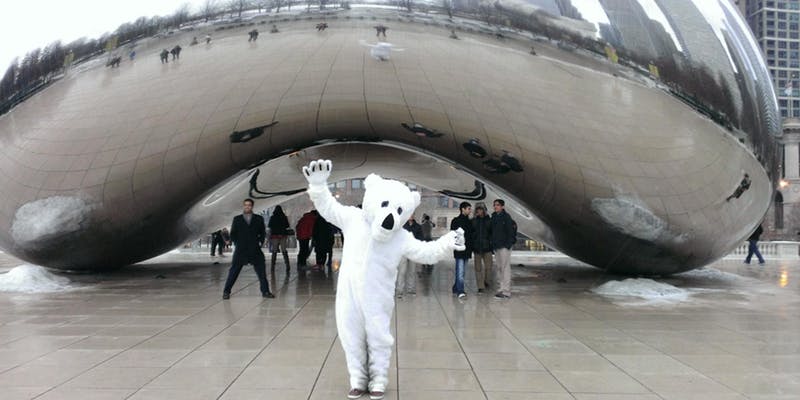 February 9 @ Rock Bottom Restaurant and Brewery
This outdoor, strong ale festival includes samples from some of Illinois' top breweries. From noon to 4 p.m., you can sip on amazing beers, taste-test the appetizer station, and take home a commemorative glass, all for just $40. Buy your tickets today!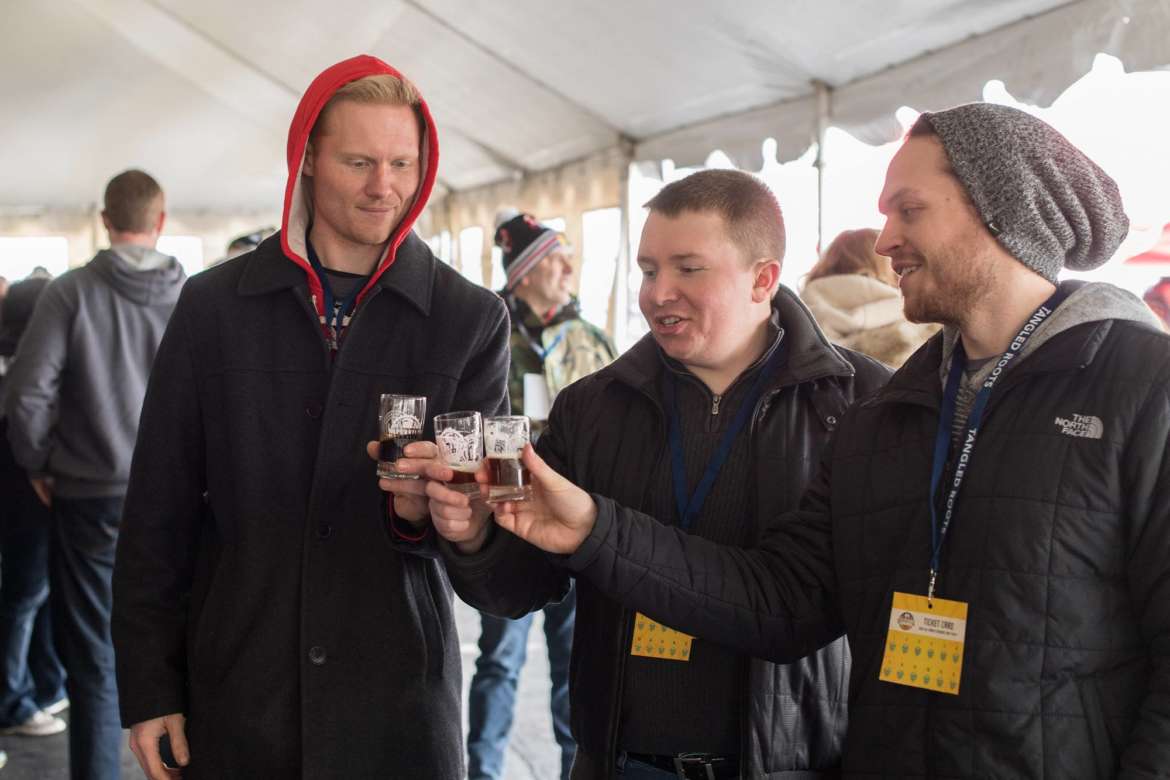 February 23 @ Frontier Park
Naperville's Frontier Park will play home to over 150 craft beers this February. Accompanying them: live music and a boatload of food trucks. Bundle up though, this one is held outdoors. Tickets are $49.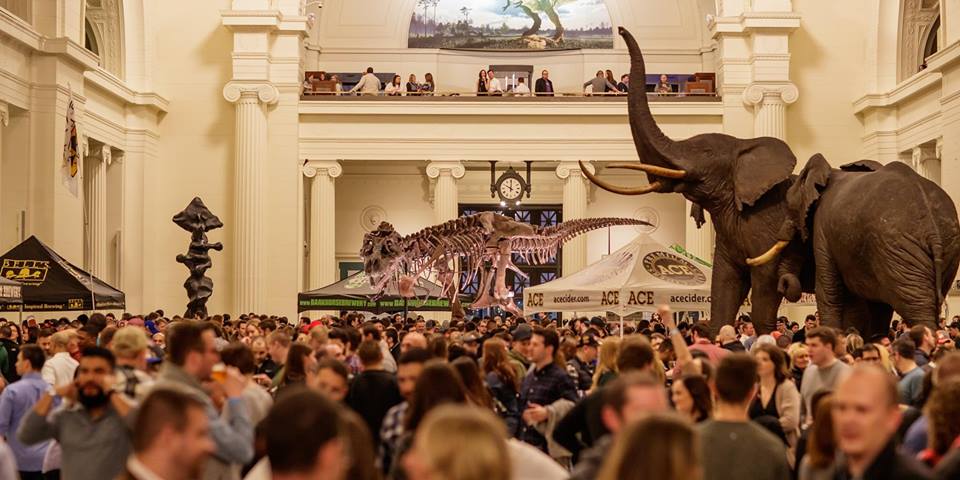 March 9 @ The Field Museum
The Chicago Beer Fest has always taken place at the Field Museum, but in light of their newest exhibition celebrating beer history throughout Chicago (which you should definitely also check out), this year seems extra fitting. From 8 – 11 p.m., sample tastings from over 70 breweries around the city, enjoy live music and vendor bites, and make sure to visit some of the select exhibits that will be open during the event. Tickets are $60 for VIP attendees, who get an extra hour of specialty pours at 7 p.m. General admission is $45.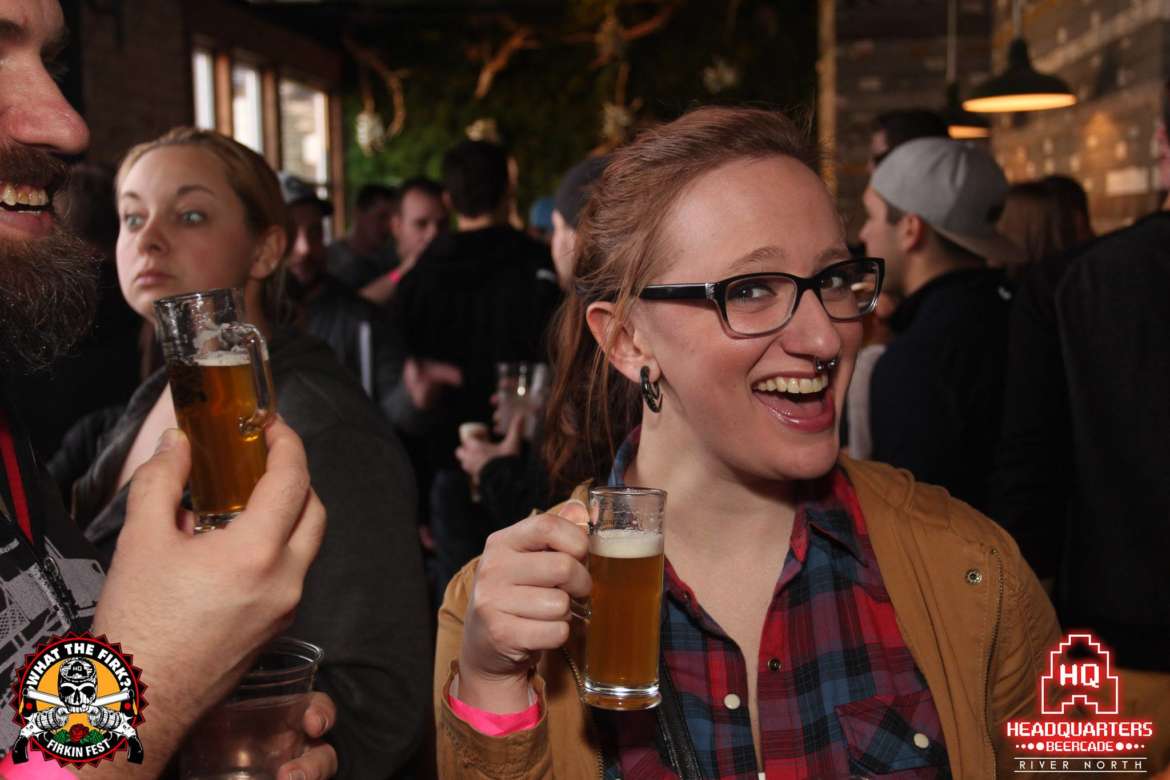 TBD @ Headquarters Beercade
The date isn't set in stone just yet, but Firkin Fest figures to take place sometime in April. The venue, Headquarters Beercade, is worth the price of admission alone. Add in some cask-conditioned ale, and we've got ourselves quite the party.