Chicagoland's own Awesome Hand Gaming is throwing a Playboy bash that's sure to be double the trouble and double the fun on Saturday, September 15th. Now in its third year, the annual meet and greet party will no longer feature just one, but TWO Playboy Playmates: Crystal McCahill and Raquel Pomplun.
Talk about upping the ante.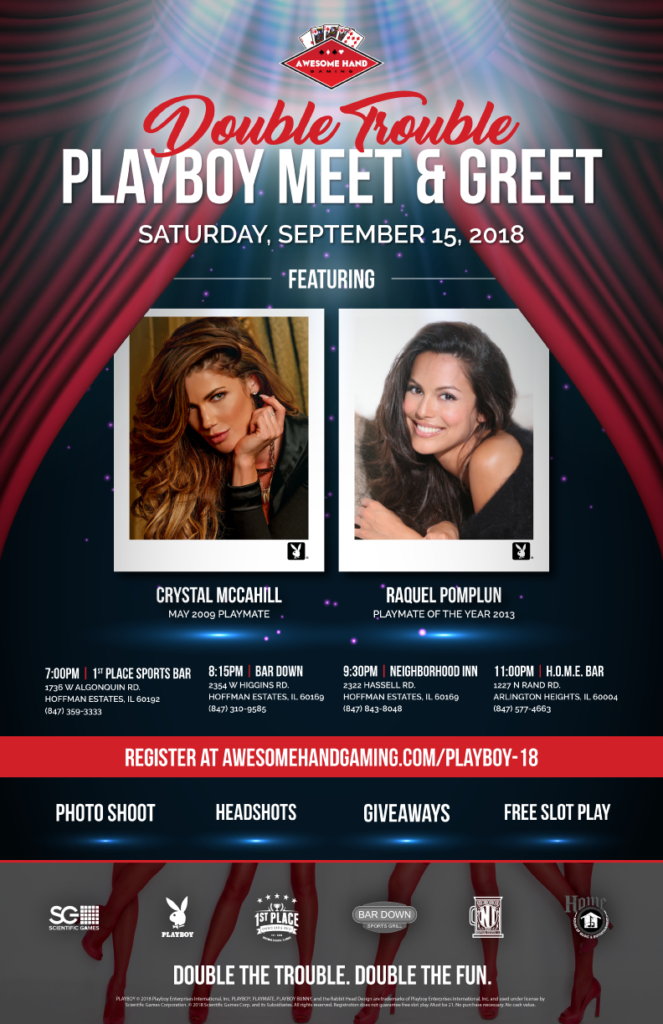 Kicking off at 7 pm at 1st Place Sports Bar in Hoffman Estates, the event will span four bars for five straight hours of good times. Offering professional photoshoot opportunities with both Crystal and Raquel, personalized headshots signed by the lovely ladies themselves, and free Playboy t-shirts and optic cloths for everyone who attends, this is AHG's way of saying thank you to their own amazing community of gamers.
Oh, and did we mention that it's totally free?
As an added plus, $10 in free slot play will be awarded to the first 10 people in line at each location*. Which, let's be honest, is a reason enough for us to head out for a night in the 'burbs.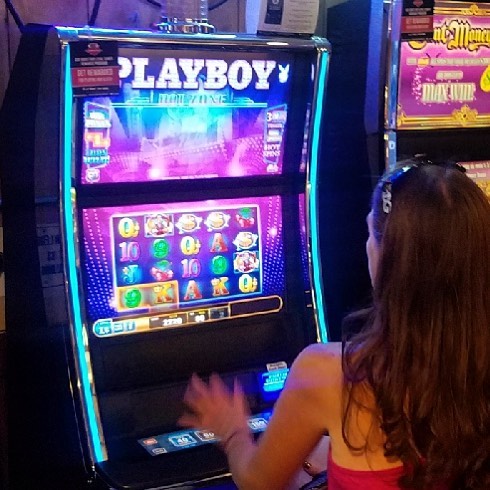 To guarantee that you'll be taking home a set of headshots, a t-shirt, and an optic cloth on September 15th, be sure to pre-register on Awesome Hand Gaming's website, here.
To learn more about AHG, Crystal and Raquel, or for more info on the event itself (if you're wondering, no, the Playmates will not be signing any part of your body) head here. In the meantime, check out the full night's schedule for the 2018 Playboy Meet & Greet below, and we'll see ya out there!
7:00 PM – 1st Place Sports Bar
1736 W Algonquin Rd. Hoffman Estates, IL 60192
(847)359-3333
8:15 PM – Bar Down
2354 W Higgins Rd.Hoffman Estates, IL 60169
(847)310-9585
9:30 PM – Neighborhood Inn
2322 Hassell RD. Hoffman Estates, IL 60169
(847)310-9585
11:00 PM – H.O.M.E. Bar
1227 N Rand Rd. Arlington Heights, IL 60004
(847)577-4663
Featured Image Credit: Awesome Hand Gaming
*Valid in all Scientific Games Machines*
Find what really matters in Chicago with the UrbanMatter app!
To download or see reviews from our users, head here.